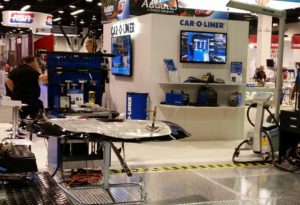 Though he was hesitant to predict a specific number, Snap-on CEO Nick Pinchuk said he expected growth from new acquisition Car-O-Liner in the "5-plus" percent range.
"I don't think we're looking backwards in terms of growth," Pinchuk said Thursday when asked by a stock analyst about Car-O-Liner's historic growth. But while it's a "fool's errand" to be too conclusive with future predictions, "5-plus" like Snap-on's repair systems and information segment was "a solid projection" for Car-O-Liner, according to Pinchuk.
Snap-on announced Monday it would buy Car-O-Liner for $155 million and close within a month. Pinchuk and Chief Financial Officer Aldo Pagliari explained both their interest in the Swedish company, details about Car-O-Liner's finances, and their plans to expand Snap-on's presence in collision repair in a Thursday earnings call.
Car-O-Liner posted sales of $95 million over the past 12 months, Snap-on wrote in a news release, and Pagliari estimated Thursday the company would generate operating margins "somewhat similar to RS&I's undercar equipment business, which are typically in the low teens."
He said the $155 million sale would be paid for with $30 million in cash and $125 million in commercial paper.
Pinchuk described Car-O-Liner as doing about 45 percent of its business in America, 30 percent in Europe and the rest predominantly Asia. Its workforce includes about 15o people in sales, 100 in factories, 50 engineers and the "rest doing other things," he said.
Buying Car-O-Liner gave Snap-on "more to sell, more opportunities for coherent growth, and providing more possibilities … to drive progress," according to Pinchuk.
He said the Snap-on viewed collision repair as "a segment where change is now offering opportunity," according to Pinchuk.
"Different materials are requiring different modes of collision repair," he said. Car-O-Liner was "out front" on these trends with its products, and Snap-on could help Car-O-Liner's engineers improve further.
"We think that repair is starting to become more important in collision shops because there's intelligence that's distributed around a car," Pinchuk said, a reference to the kind of sensors used all over modern cars. "You get a dent, you got to repair things."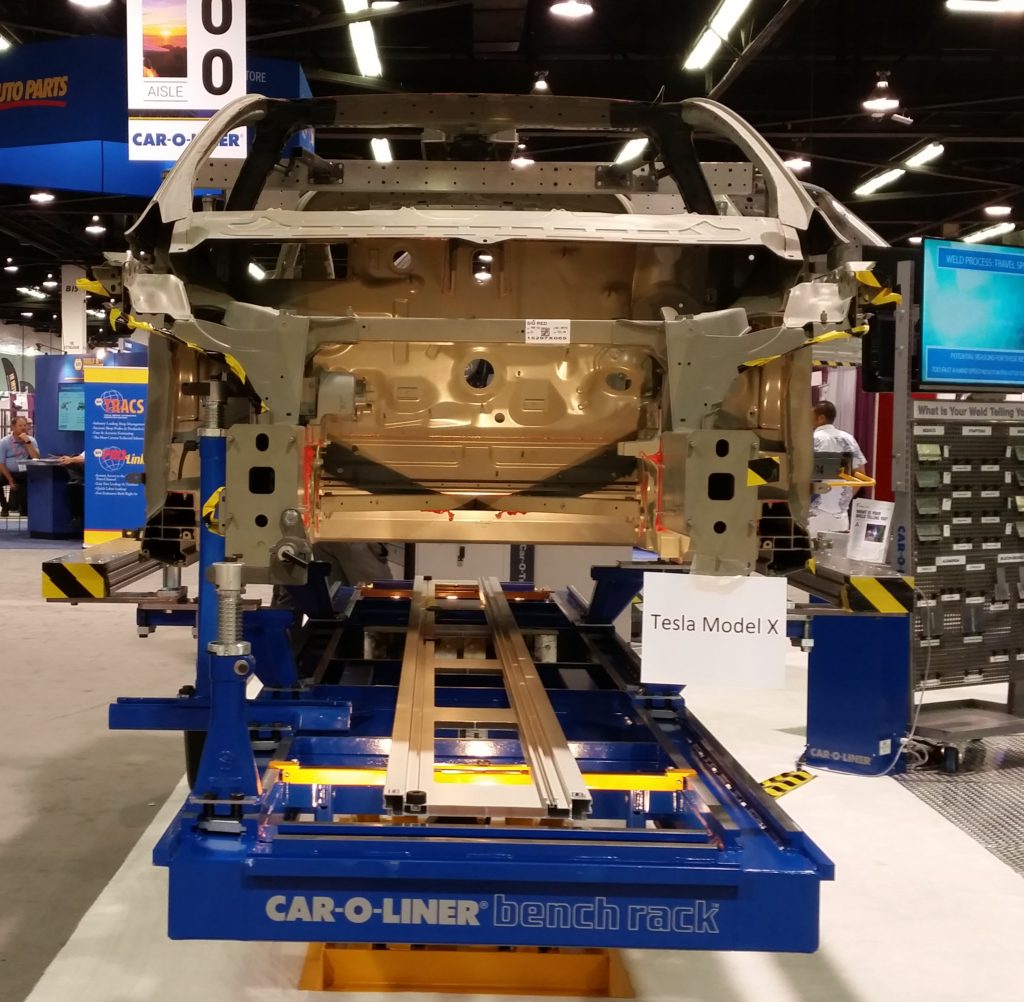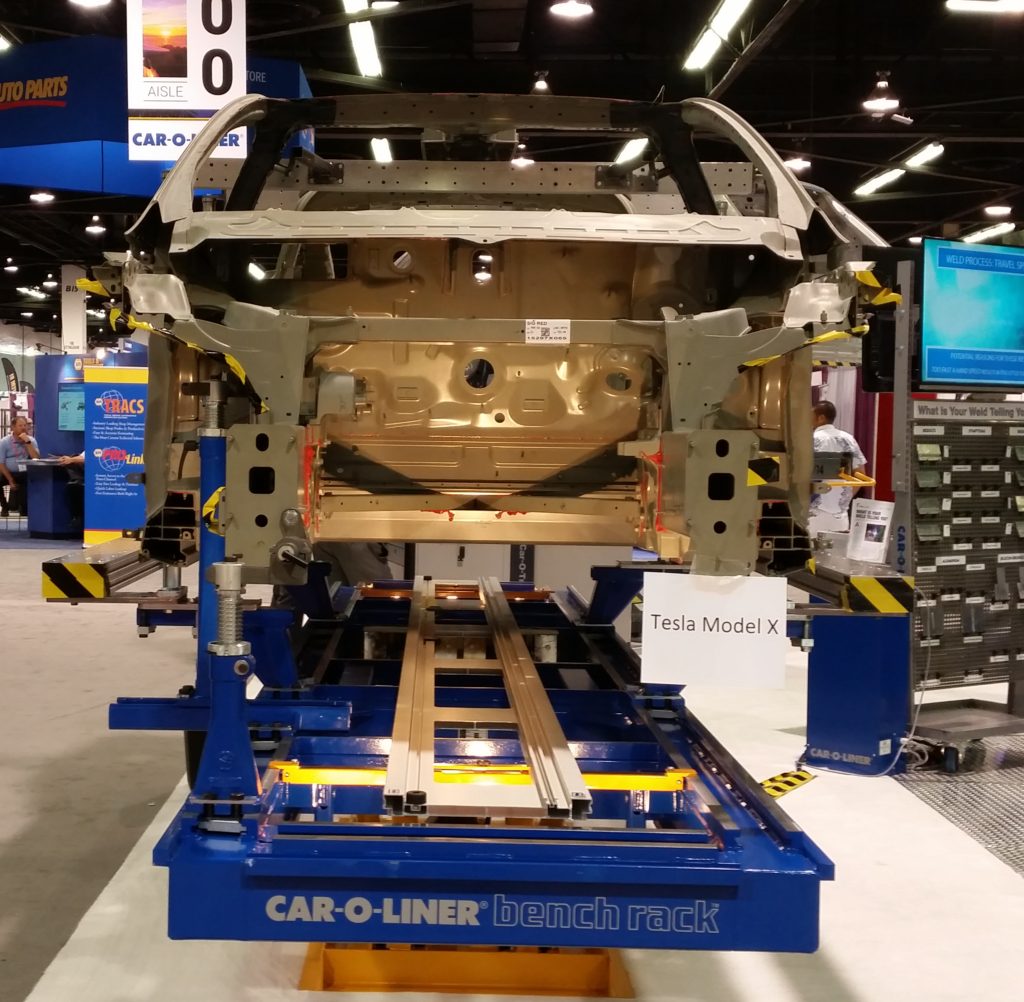 Snap-on can bring its experience with mechanical service and repair to collision shops,  "something no one else can do in this space," he said.
"We believe Car-O-Liner's a great brand, but we smear the Snap-on patina over, it's even stronger," he said.
Snap-on's unaudited results found net July-September earnings of $131.7 million, up 12.8 percent from 2015 and equivalent to a diluted $2.22 per share. Third-quarter organic sales were up 2.6 percent.
Wall Street certainly was happy with the company Thursday, sending the stock soaring $9.95 to $159.06, up 6.67 percent.
Diagnostics
Pagliari observed that the July-September volume of repair information and diagnostics sales to independent repairers saw "mid-single-digit" percent gains from the third quarter of 2015.
"It's been up that kind of number, gee, I think, every quarter for a long time," Pinchuk said of diagnostics and information, describing it as historically up mid- to high-single-digit percentages.
"Diagnostics are more important in the repair shop than ever before, and technicians are  trying to, I guess, caliber up to have better and bigger diagnostics," Pinchuk told analysts.
The collision repair industry became increasingly interested in diagnostics following four high-profile position statements from FCA, Nissan, Honda and Toyota in June and July. However, Snap-on investor relations Vice President Leslie Kratcoski wrote in an email after the call that the increase wasn't being driven by auto body demand for diagnostic gear.
"I can't say that we've seen an appreciable change in sales specifically to collision shops, but we certainly believe the pending acquisition of Car-O-Liner will provide opportunities to further penetrate collision shops with information-based products, as vehicle repair becomes more important within collision shops themselves," she wrote.
More information:
Snap-on, Oct. 20, 2016
"Snap-on Announces Third Quarter 2016 Results"
Snap-On, Oct. 20, 2016
Images:
The Car-O-Liner booth can be seen at NACE 2016. (John Huetter/Repairer Driven News)
A Tesla Model X body-in-white sites on a Car-O-Liner bench at NACE 2016. (John Huetter/Repairer Driven News)
Share This: