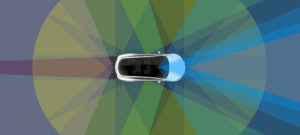 Tesla announced that all future models, including the mass-market Model 3, can have enough technology embedded in the vehicles to safely drive themselves without a human fallback — as soon as regulators give them the green light.
CEO Elon Musk on Thursday said the electric car company would pack new versions of the Models S and X and all versions of the Model 3 — Tesla's mainstream, non-luxury model — with many, many pieces of sensory technology and a "new onboard computer with more than 40 times the computing power of the previous generation runs the new Tesla-developed neural net for vision, sonar and radar processing software."
The new Teslas have eight surround cameras — including three behind the windshield (take note, glass installers) — seeing up to 820.21 feet;  12 ultrasonic sensors with double the range of the old technology; and a forward facing-radar "on a redundant wavelength, capable of seeing through heavy rain, fog, dust and even the car ahead."
Tesla says the vehicles will have "full self-driving hardware," and Wired cites Musk to report this will deliver SAE International's Level 5 J3016 criteria: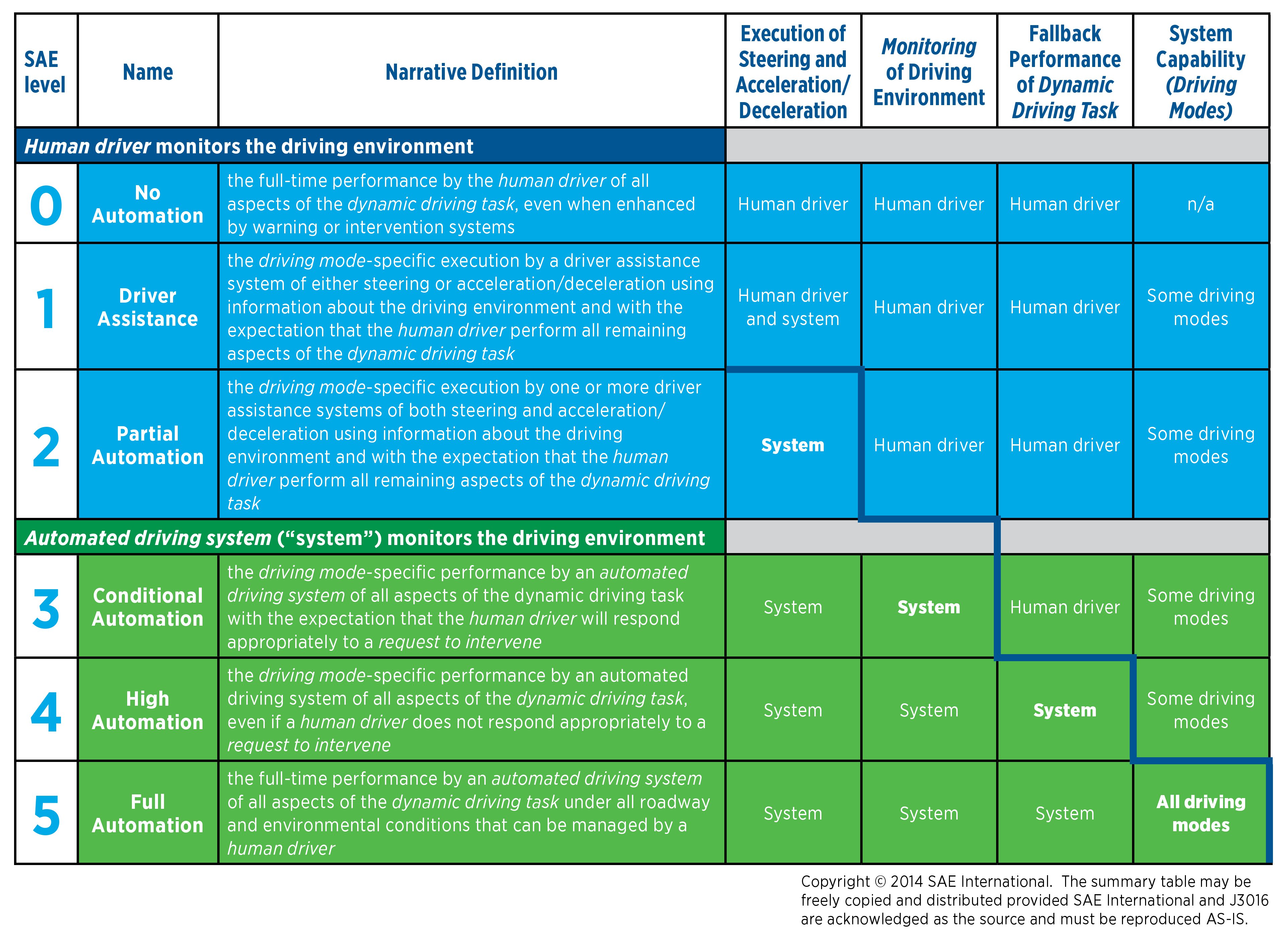 Tesla describes a pretty magical future, which Jalopnik and Wired report it wants to deliver around the end of 2017. As Tesla puts it:
The system is designed to be able to conduct short and long distance trips with no action required by the person in the driver's seat. For Superchargers that have automatic charge connection enabled, you will not even need to plug in your vehicle.
All you will need to do is get in and tell your car where to go. If you don't say anything, the car will look at your calendar and take you there as the assumed destination or just home if nothing is on the calendar. Your Tesla will figure out the optimal route, navigate urban streets (even without lane markings), manage complex intersections with traffic lights, stop signs and roundabouts, and handle densely packed freeways with cars moving at high speed. When you arrive at your destination, simply step out at the entrance and your car will enter park seek mode, automatically search for a spot and park itself. A tap on your phone summons it back to you.
There's a catch. Though all the new Teslas will have this "Full Self-Driving Capability," owners will at first just be driving around in a car or SUV full of technology that doesn't do anything for them or even know how to do anything for them.
Tesla says it will run the full self-driving "Hardware II" system in "shadow mode," according to Ars Technica, which quotes a Musk description that "We'll be able to grab a lot of data on false positives and false negatives, and compare that to what should have been done in the real world."
The idea is to sell regulators on more and more self-driving next year — right about the time other OEMs are starting to work on the whole autobraking-by-2022 pledge.
As systems are proven to work, they'll be brought back online — the ADAS suite standard or optional on most cars today will come online in December, according to Tesla. That includes autobraking, side and front crash alerts, collision avoidance and automatic high beams.
Those will be standard. If you want more, you'll have to pay for either Enhanced Autopilot — a much higher level of autonomy on freeways (it appears to be $3,000, the same as the current Autopilot, based on Road & Track's report) or the full-blown Full Self-Driving Capability ($8,000). Older Autopilot-enabled Teslas can't be upgraded to either of these, according to Road & Track.
With Full Self-Driving, the idea is for a"probability of safety at least twice as good as the average human driver," according to Tesla.
That's a bit opaque, and we're not going to try to speculate on how that ought to be calculated without an explanation from Tesla.
The main thing to remember here is that Tesla's not saying no crashes will occur. It's saying far fewer will occur with its computers driving than with humans driving. It's easy to lose sight of that when an autonomous car crashes — and they will crash — and grabs headlines, but remember to step back and look at the math. Are the robots crashing less often than humans? Then they're safer.
Road & Track reports the goal is ultimately increasing the probability of safety 10 times above a human driver as the computer learns.
Now, for body shops, there's a few big takeaways:
Scans and calibration: There are a LOT of cameras and sensors on this thing that will need to be calibrated and a huge amount of technology to scan.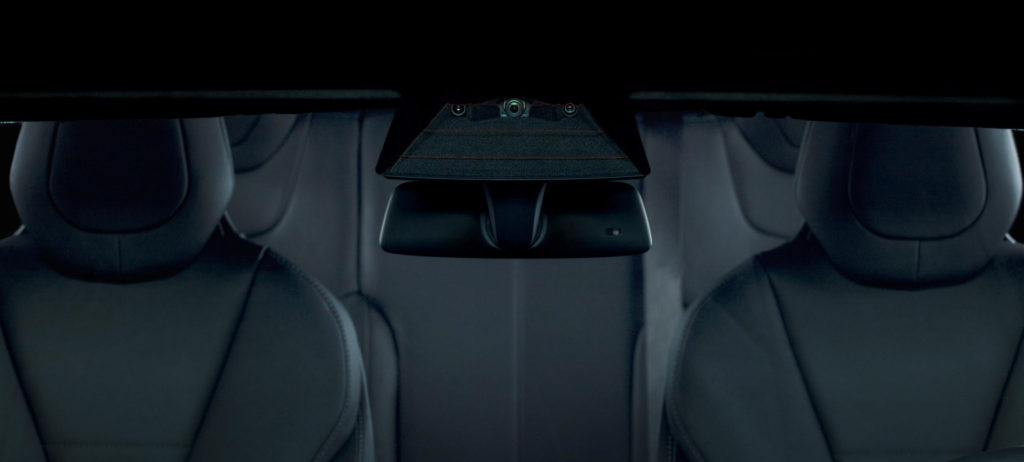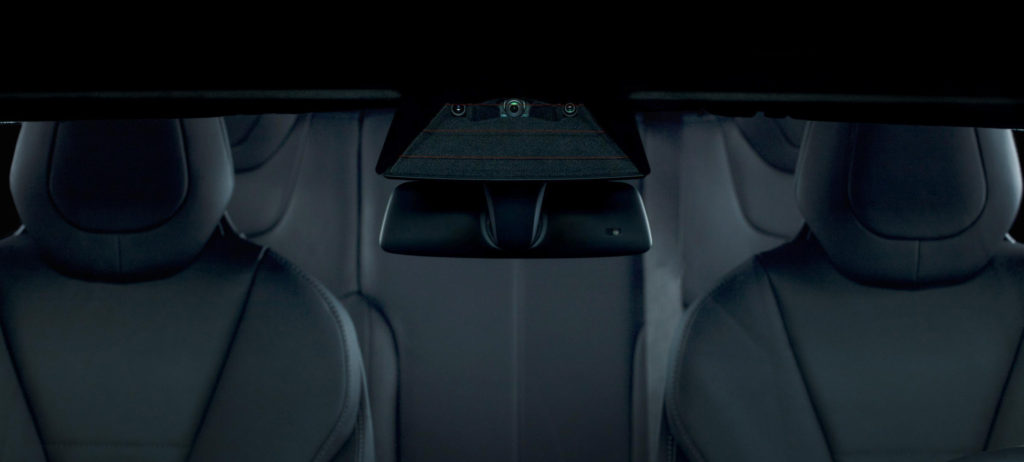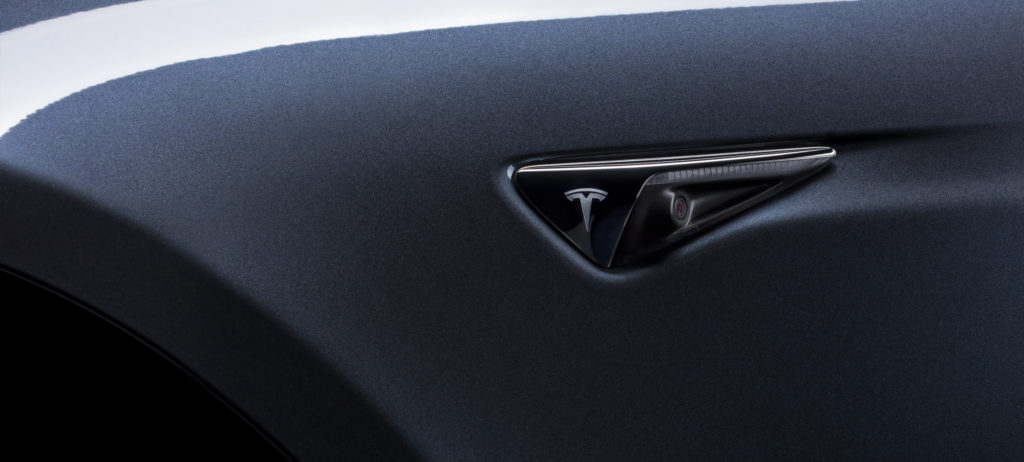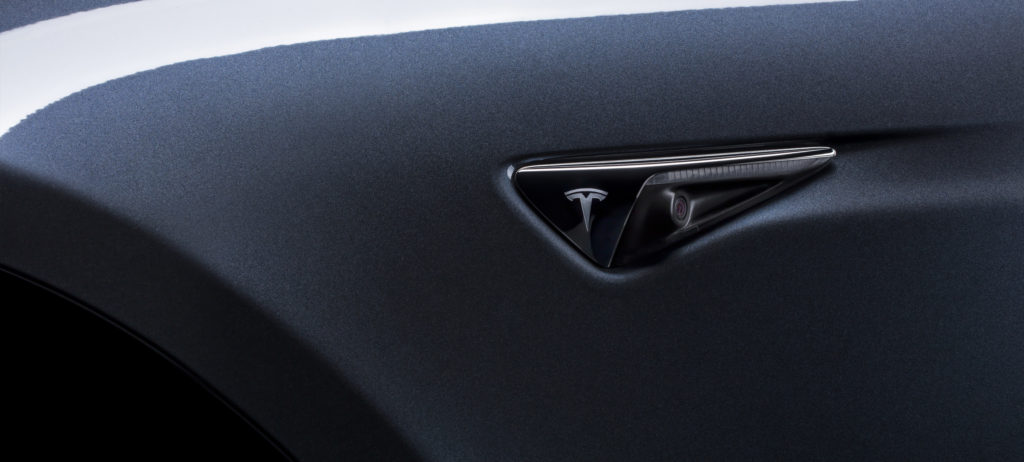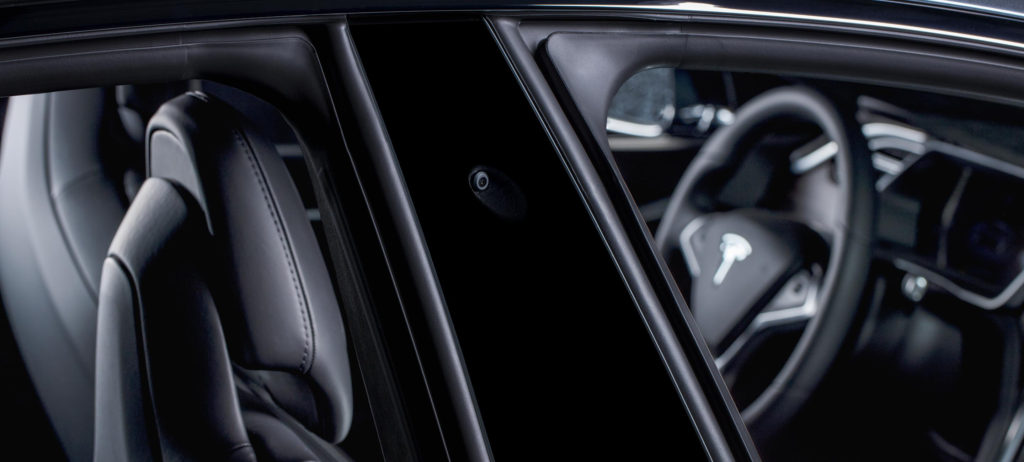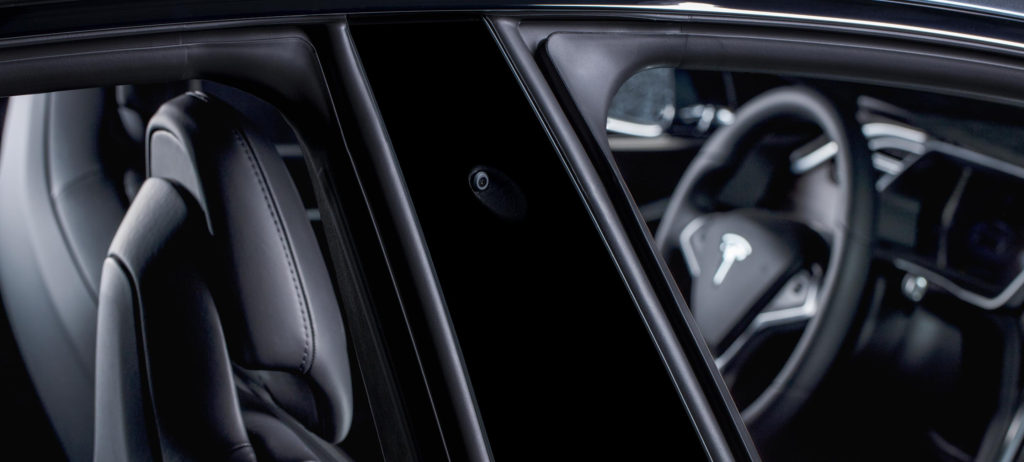 In the mainstream: This is on the Model 3, which at least until Tesla sells 200,000 electric cars will only cost $35,000 and is meant as a mass-market car. Granted, the owner will have to pay $8,000 more for the tricked-out, self-driving Tesla — at least at first.
But with Tesla's move, other OEMs (particularly the Chevrolet Bolt) are going to have to follow suit, particularly luxury models. Which means body shops could see more and more partially or completely self-driving cars sooner than anticipated.
Frequency and severity: Now technically, they'll likely see a higher percentage of higher-tech vehicles — but not necessarily more volume. Cars that crash less than humans are going to appear in your shop less. They also will hit fewer "dumb" cars, depriving you of an other vehicle. Plan on lower frequency but higher severity.
Certified shops: Tesla will probably not let average repairers work on the Model 3s, even though the car is meant for the masses. To our knowledge, the OEM hasn't publicly stated this — but it's extremely likely given this level of hardware and the restricted certified collision repair networks for the Models S and X. This raises questions about what unrestricted structural or nonstructural repairs (i.e., parts and data available to all shops) would be allowed by other OEMs with similar technology.
State and federal regulators: Regulators haven't technically approved this yet, but Transportation Secretary Anthony Foxx and NHTSA Administrator Mark Rosekind have been pretty bullish about the potential for self-driving cars to save lives. But other OEMs are talking about full autonomy a couple more years out than Tesla is, so officials might not want to rush their decision for just one automaker.
More information:
"All Tesla Cars Being Produced Now Have Full Self-Driving Hardware"
Tesla, Oct. 19, 2016
"Full Self-Driving Hardware on All Cars"
Tesla, Oct. 19, 2016
"Teslas will now be sold with enhanced hardware suite for full autonomy"
Ars Technica, Oct. 19, 2016
"Every New Tesla, Including Model 3, To Get Hardware For Full Autonomy"
Road & Track, Oct. 20, 2016
"Elon Musk Says Every New Tesla Can Drive Itself"
Wired, Oct. 19, 2016
Images:
Tesla Full Self-Driving Capability in a rendering provided by Tesla in 2016. (Provided by Tesla)
The SAE International J3016 standards, copyright 2014. (Provided by SAE International)
The three-camera Tesla rearview mirror for Full Self-Driving Capability in a photo provided by Tesla in 2016. (Provided by Tesla)
Tesla side-pillar camera for Full Self-Driving Capability in a photo provided by Tesla in 2016. (Provided by Tesla)
Tesla side repeater camera for Full Self-Driving Capability in a photo provided by Tesla in 2016. (Provided by Tesla)
Share This: