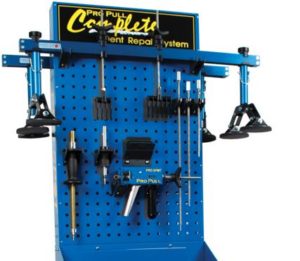 The Society of Collision Repair Specialists and Pro Spot announced Thursday that they'd give one lucky SCRS booth visitor a nearly $9,000 dent removal system this year at SEMA.
"Delivering opportunity and return on investment to attendees of the SEMA Show has been the driving nature behind the Society of Collision Repair Specialists' (SCRS) Show activities since its inaugural year in 2010," SCRS wrote in a news release Thursday. "One of those deliverables has been defined by providing attendees the chance to win some of the collision repair industry's most sought-after tools."
This year, Pro Spot donated a Pro Pull Complete PP-22, which SCRS said offered precision, more opportunities, lower cycle times and increased profitability.
"It's a real honor to be part of the program that SCRS has created at the SEMA Show," Pro Spot founder Ron Olsson said in a statement. "We've watched the education program grow and develop over the last 7 years and what they deliver to the industry is unsurpassed by any other event. The value they offer is synonymous with what we strive to deliver with our tools and equipment, and exactly the kinds of initiatives that we want to put our support behind. We love this industry, and believe it is important for companies to support programs that make the industry stronger. It's just a real honor to accomplish that side by side with an organization like SCRS."

The Pro Pull Complete system offers a variety of high- and low-tech dent removal technology, including:
A Pro Spot PR-3 auto welder
A PRO-65 Single Pro Pull
PB-10 dual-foot and PB-11 single-foot pull bars
A spot hammer with 9-, 16- and 21-inch weld-on shafts to pair with the Pro Pull.
Weld-on pull keys
A lever bar
The cart holding all of it and offering tool racks and storage
The PR-3 Auto is the star of the rack, able to create high-power, low-time welds that spare the panel backside's corrosion protection. It also can sense if a weld tip or pull key has made contact and start welding on its own after a short pause.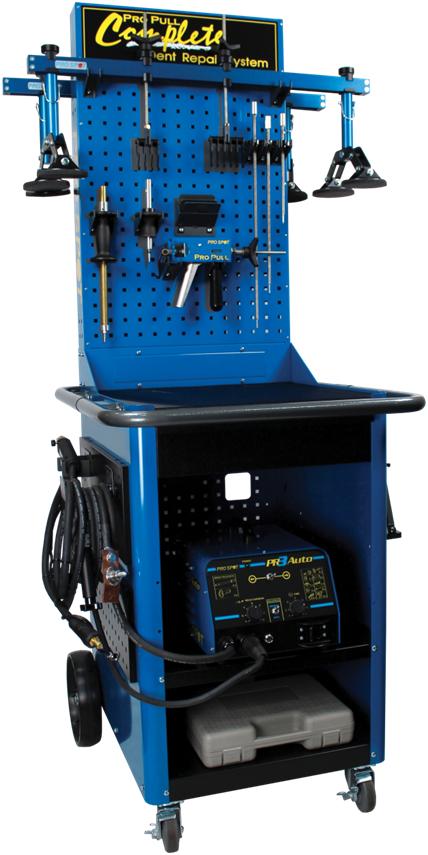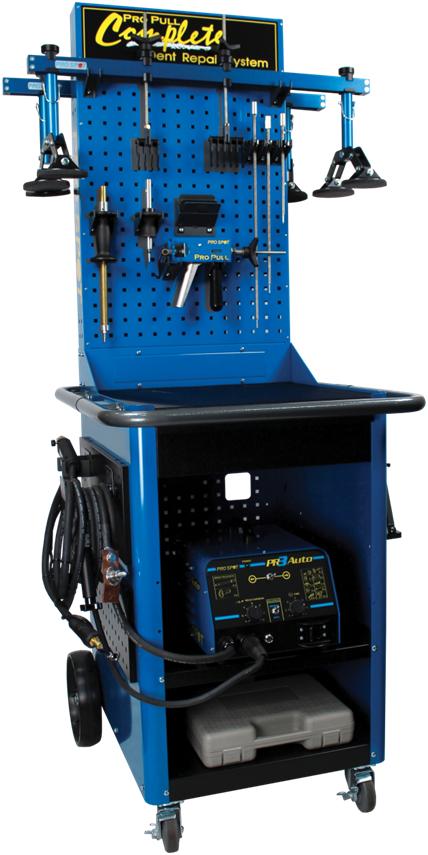 "The Auto feature is quick and user-friendly due to the fact that it does not weld instantly like other higher priced systems on the market," SCRS wrote. "The delay allows for repositioning and freedom in the application process."
The PR-3 works quickly and avoids burn-through, preventing corrosion and getting repairs done fast. It has two guns, a standard model and a T-handled versions for multiple-pull area.
Want to see the PR-3 in action? Visit the Pro Spot booth, No. 10839 in the North Hall of the Las Vegas Convention Center at SEMA.
Want to win it and the rest of the Pro Pull Complete? Visit the SCRS booth, No. 11173 in the North Hall, and pick up a report card listing companies which supported the Repairer Driven Education series at SEMA. Visit each sponsor, collect stamps from each one, and return the finished card to the SCRS booth by 11:59 a.m. Friday, Nov. 4. The drawing to determine the winner of the Pro Spot system will be held immediately afterward, at noon Friday, Nov. 4.
"We are really fortunate to have the support and involvement of companies like Pro Spot who share our vision of delivering uncompromised quality to the industry," SCRS Chairman Andy Dingman said in a statement. "Ron and his team are constantly innovating on ways to help collision repairers succeed, through new equipment, technology and new levels of support and involvement. We feel fortunate to have their partnership and their generosity to offer such a useful piece of equipment as a mega prize from our booth. We are exceptionally excited to see who takes this home!"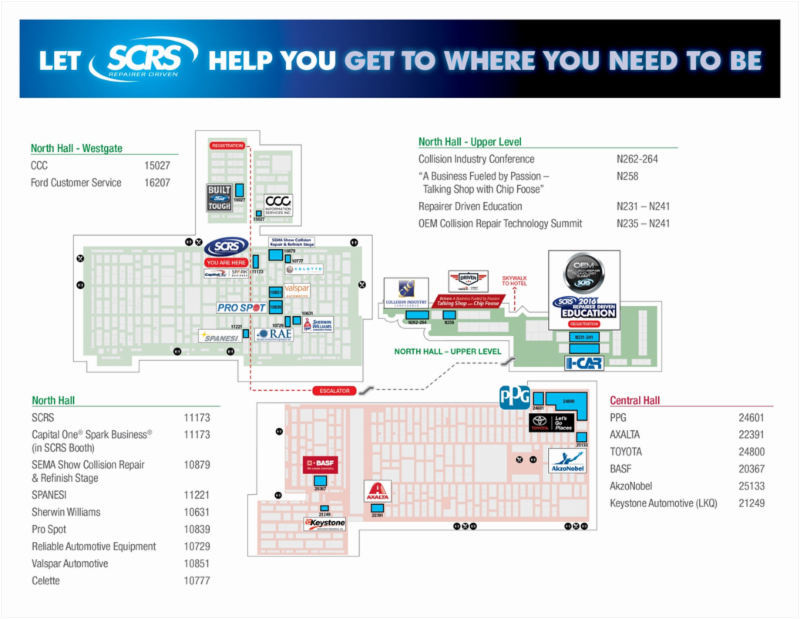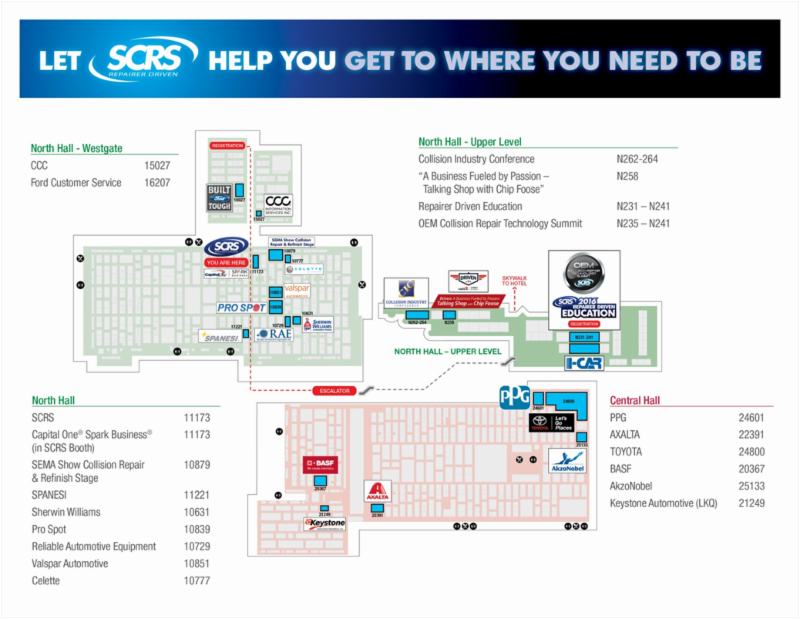 Last year at SEMA, SCRS and Reliable Automotive Equipment gave away a $10,900 rivet gun to Kennett Career and Technology Center (Kennett, Mo.) auto technology instructor Michael Rhew, who said then that he was "tickled to death."
"We would never be able to afford this piece of equipment," he said last year.
More information:
Pro Spot Pro Pull Complete PP-22
Images:
The Pro Spot Pro Pull Complete PP-22 is shown. Pro Spot donated it as the Mega Prize for the Society of Collision Repair Specialists' giveaway during SEMA 2016. (Provided by Pro Spot via SCRS) 
This Society of Collision Repairers SEMA 2016 map indicates the homes of SCRS' Repairer Driven Education series and its sponsors at the Las Vegas Convention Center. (Provided by SCRS)
Share This: