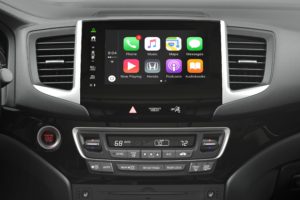 Many collision repairers are unprepared for the complexity of modern vehicles, and facilities which fail to catch up will be snubbed by future connected cars with the ability to recommend qualified, OEM-vetted shops, an expert said Friday.
Sherwin-Williams consultant Steve Feltovich presented a finding that by 2020, 90 percent of vehicles will be capable of Internet connectivity. While such connectivity would remain an option for some cars at this point, consumer demand for roadside assistance and other capabilities would fuel it becoming standard.
"They're not going to be options by 2020," he said.
Ironically, Honda on Friday announced it would make Android Auto and Apple CarPlay available on all 2017 Honda PIlot trims except the base LX editions, "integrated into an improved 8-inch Display Audio touchscreen. These models will also see application of a new coating to reduce the appearance of fingerprints on the screen while retaining high glare resistance."
Feltovich presented this 2014 film to demonstrate how a connected car might work — and noted that some of it was already outdated by his late-2016 presentation.
As with Rolls-Royce's engines — monitored remotely 24/7 and only serviced by Rolls techs, future cars will know their condition — and can communicate it accordingly to the manufacturer, insurer, customer and other parties as the vehicles becomes smarter and more connected to the Internet. (Remember, the car dealership has your insurance information — why not upload it immediately to the vehicle and call center via the cloud?)
Feltovich said that "the price of the sensors are pennies," compared to past model years, and he said Nissan has experimented with sensors on nearly every panel of the vehicle to detect what parts have been damaged. The implications on first notice of loss and collision repair are obvious — the car can alert the insurer to the loss, recommend a shop itself and communicate exactly which parts need to be ordered.
Here's two videos related to Rolls-Royce that show what could be done for vehicles. The first is a BBC documentary of technology existing today; see around 41:30 for what Feltovich described. The second is a Rolls-Royce automated-ship concept video.
Future parts will ultimately have to be OEM, Feltovich argued, as vehicles become engineered as a complete safety system where even a fender or headlight "plays a critical role."
"That's a different car than your dad's Oldsmobile," he said.
BMW now talks about "crashworthiness," not pre-accident condition, and is examining the ability to "self-dispose" the car based on the extent of the loss, according to Feltovich. He also said that while teaching an estimating class for Toyota University, he learned of an instance where an American Lexus vehicle literally told the shop that it had to be taken to a Toyota-certified collision repair facility because an airbag had blown.
Technically, Lexus doesn't restrict parts, so anyone — qualified or not — could have repaired it. But if a customer hears a message like this too, it's hard to see why they wouldn't want to use a certified shop. The demand for and availability of connectivity also seems to suggest that even used vehicle drivers would activate OEM Internet options — particularly if paired with smartphone-friendly capabilities like Apple CarPlay and Android Auto — and therefore would receive such OEM communications.
Feltovich didn't seem to feel mainstream OEMs would restrict parts to the degree of some higher-end manufacturers. He gave the example of Ford, which feared high insurance costs and ultimately didn't restrict parts on the aluminum F-150. (It had considered it, a Ford official has said.)
However, more luxury manufacturers would restrict parts, according to Feltovich, citing the example of Range Rover drop-shipping parts to certified shops without a dealership handling them.
"Eventually, the parts go directly to that repair," he said.  That way, there's no chance of a dealership selling parts to unqualified shops.
But there's good news for insurers as OEMs take greater control of claims and build more advanced cars. Severity and frequency rise for a bit, then frequency "drops really fast," falling like a rock as cars get smarter and incorporate more safety systems before achieving full autonomy, according to Feltovich.
So while repairs still might cost more and be more electrically-oriented, frequency is "just pancaked" with greater autonomy, Feltovich said. Insurers and society have to pay for far fewer crashes — including ensuing bodily injury frequency and severity claims which can be far more expensive than a $3,000 collision repair.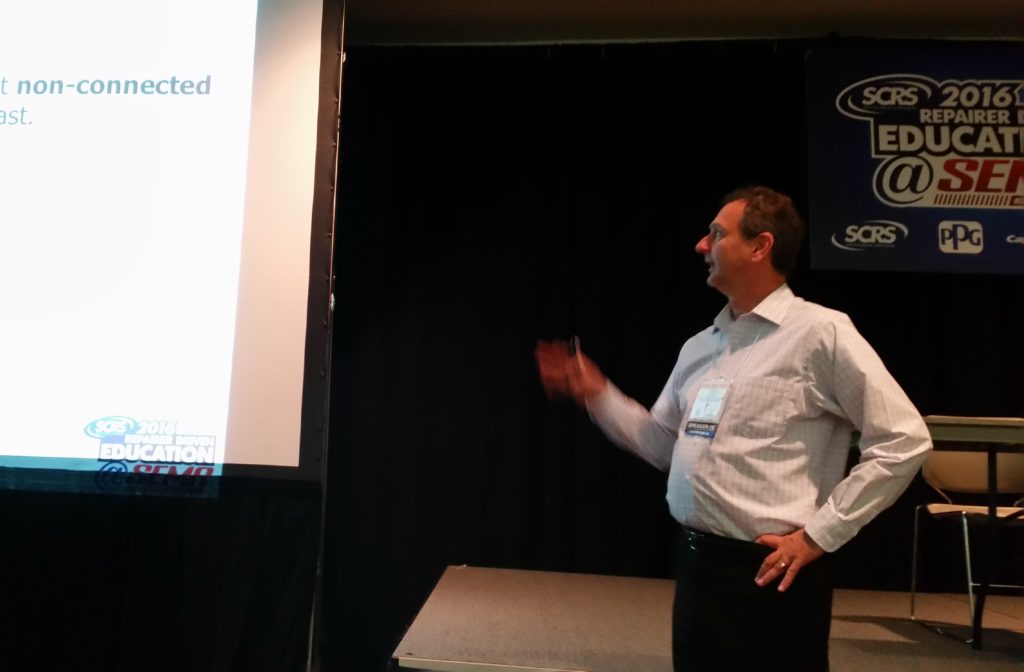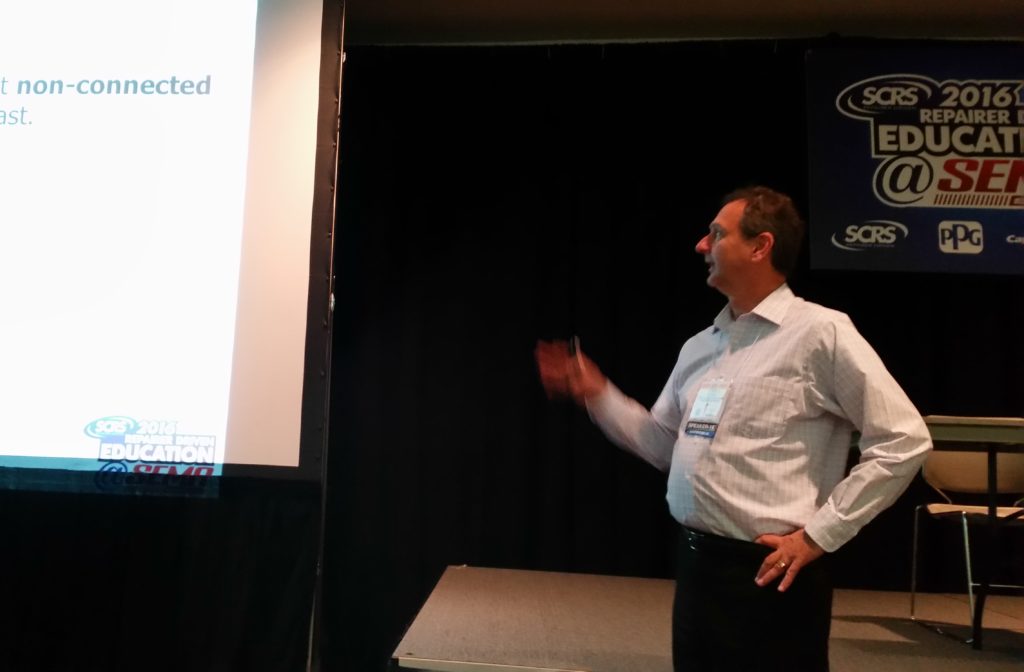 If repair volume plummets and OEMs take greater control, it also seems as though there'd less of a reason for adjusters to nickle-and-dime shops over what become thousands instead of millions of legitimate claim costs and just let shops fix the car correctly. I-CAR has observed that quality can equal speed, and Feltovich said early FNOL can also save an insurer money (particularly on bodily injury) — more reasons for some insurers to quit treating collision claims as a profit center.
A USAA representative at the session observed that OEMs might not be great at handling the customer during the intense emotions after a collision. Feltovich predicted that some partnership playing to both industries' strengths might be in order — just as once-rival Detroit and Silicon Valley now seem to be better dividing the brain and body of a self-driving car. For example, the OEM dictates how and who to repair it, and the insurer holds the customer's hand during the process and manages the claim.
Images:
Apple CarPlay appears on a "connected" 2017 Honda Pilot.
Many collision repairers are unprepared for the complexity of modern vehicles, and facilities which fail to catch up will be snubbed by future connected cars with the ability to recommend qualified, OEM-vetted shops, Sherwin-Williams consultant Steve Feltovich said at SEMA 2016. (John Huetter/Repairer Driven News)
Share This: