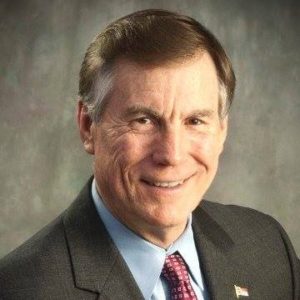 Repairer, inspector hopeful as anti-steering advocate Causey tops N.C. insurance commissioner race
By on
Insurance | Legal | Market Trends
Republican Mike Causey, who played a key role in passing an anti-steering bill in North Carolina, has apparently won the state insurance commissioner's race with 50.43 percent of the vote.
With all precincts reporting, Causey had defeated incumbent Democratic Commissioner Wayne Goodwin, 2,248,352 votes to 2,209,668, 50.43 percent to 49.57 percent, based on unofficial results. Goodwin's campaign indicated there might be enough outstanding votes to still change the outcome.
"We will make a determination on how to proceed only after we assess the provisional and military ballots that are yet to be counted and related matters," Goodwin spokeswoman Tiffany Reynolds-Richardson wrote in an email.
Billy Walkowiak, owner of Belmont, N.C.-based Collision Safety Consultants, said he'd known Causey and Goodwin for about eight years. This year, Goodwin appointed him to a new property and casualty insurance seat on the DOI's Consumer Advisory Committee, and "it seemed like more and more we were making headway."
However, Walkowiak felt Causey's experience as a lobbyist for state auto glass and auto body associations will make him more effective given the familiarity with collision repair issues. Not to take away from Goodwin, Walkowiak said, but the incumbent lacked a background in collision and consumer affairs when he rose to oversee auto insurance.
"I've enjoyed my relationship with Wayne Goodwin, but I think my relationship will be Mike Causey will be stronger," he said.
Causey had a stronger grasp of not only collision consumer issues — including what carriers were "refusing to do to assist consumers" — but health care consumer issues as well, Walkowiak said.
"Mike Causey will be a huge asset to the collision industry and the consumers that were being taken advantage of," he said.
K&M Collision general manager Michael Bradshaw also noted Causey's lack of a learning curve on shop issues. When collision repairers traditionally go to an insurance commissioner or attorney general, "they're spending a great deal of time educating them," Bradshaw said.
"He knows as much as most of us," he said of Causey, and repairers wouldn't encounter "skepticism" that the practices they describe are actually happening.
New N.C. commissioner Causey critical of excessive insurer control over auto body repair
Bradshaw also felt "the working knowledge he has of the industry" would keep collision repair issues from being lost in the shuffle as Causey's Department of Insurance deals with issues related to all forms of insurance — perhaps most notably health care.
Causey's party affiliation might also make it easier for pro-shop legislation supported by the DOI to pass a Republican-controlled Legislature, according to Bradshaw.
The Raleigh News & Observer on Tuesday reported that Republicans remained solidly in control of both houses based on voting totals.
"That's worth a lot," he said.
Causey had written for auto body publications for years as a lobbyist for the glass and auto body industries, according to Bradshaw.
"He's always been really pro-consumer, pro-body shop," Bradshaw said. Causey understands aftermarket parts, steering, and proper repairs, and was "heavily involved" in the passage of the state's shop choice law. (Walkowiak noted that at one point, Causey even sought a "one-liner" antisteering law declaring that insurers couldn't recommend anyone at all.)
"I'm really excited," Bradshaw said Wednesday.
"As a legislative lobbyist representing consumer rights and small business owners in the field of auto glass and auto body repair, I successfully guided the passage of House Bill 13, the Consumer Motor Vehicle Repair Act," Causey told alternative newsweekly INDY Week in a March candidate questionnaire. "HB13 was signed into law and clearly gives consumers the Right to Choose their collision repair shop when involved in a motor vehicle accident. Too many insurers still try to force claimants to a 'Preferred Auto Body Shop' and this law is NOT being enforced as it should by the current commissioner."
Causey also told the Hickory Record in February that shop choice was one of his top issues, as was "safe and proper collision repair."
"I will enforce existing laws that give consumers the right to choose their auto body shop to repair their damaged vehicle," he wrote. "I will be a strong consumer advocate for safe and proper collision repair using Original Equipment Manufacturer parts if the customer so desires."
The North Carolina Association of Collision and Autobody Repair congratulated him on the win. The new trade association had hosted both Causey and incumbent Wayne Goodwin earlier in the year, and Bradshaw, a member, called Causey's appearance "really positive."
More information:
Mike Causey INDY Week questionnaire
INDY Week, March 2, 2016
Mike Causey Hickory Record questionnaire
Hickory Record, Feb. 29, 2016
Featured image: North Carolina Insurance Commissioner-elect Mike Causey, a Republican. (Provided by Mike Causey campaign)
Share This: