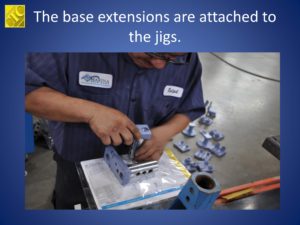 A 30-step presentation from CIC Technical Committee Co-Chairman Toby Chess last week demonstrated the sheer number of tasks necessary to set up a dedicated bench.
The Collision Industry Conference demonstration Nov. 2 featured a rented Celette "program-type bench" bench, according to Chess, who called it the sort of thing one would need for OEM certifications.
However, he stressed that he and fellow committee leader Kye Yeung weren't endorsing Celette, and they'd be highlighting other dedicated benches in future talks.
Chess' point was to give repairers and insurers a sense of how much effort and time goes into erecting the precision equipment.
"This is not for everybody," he said. "We need to have the training."
Scans are a hot topic in collision repair, Chess said, but he cautioned the audience that simple, accurate measurements and a center line within manufacturer tolerance was equally important. If the vehicle was misaligned or at an incorrect height, technology such as radar systems might not work properly — a potential safety risk for the driver.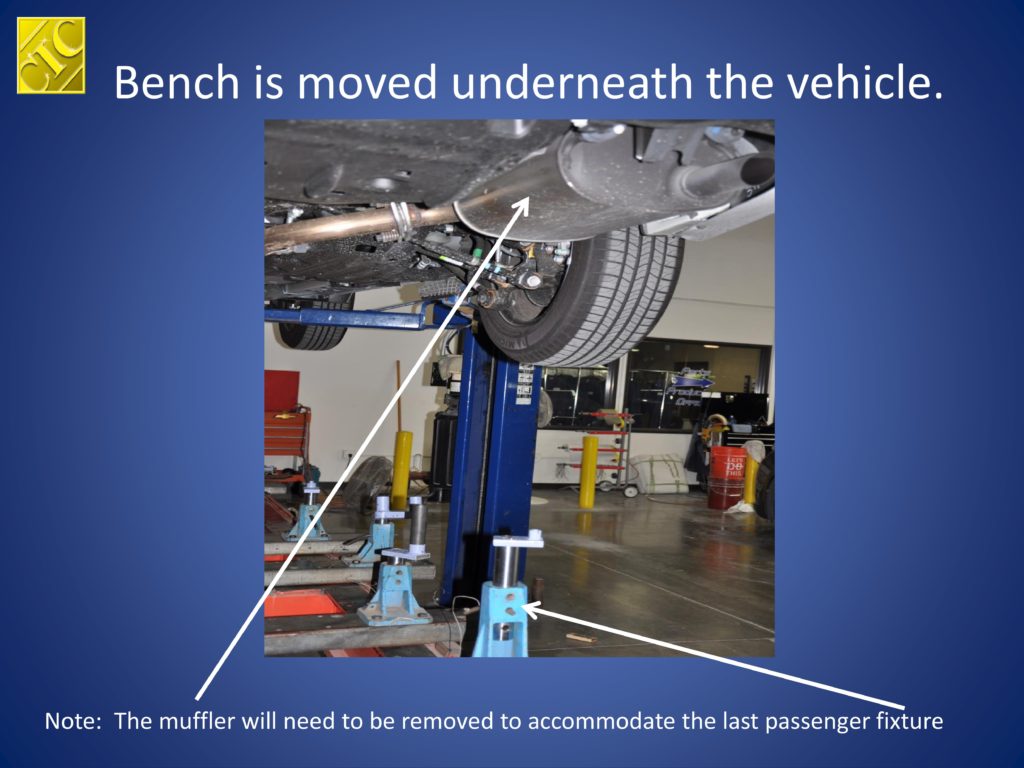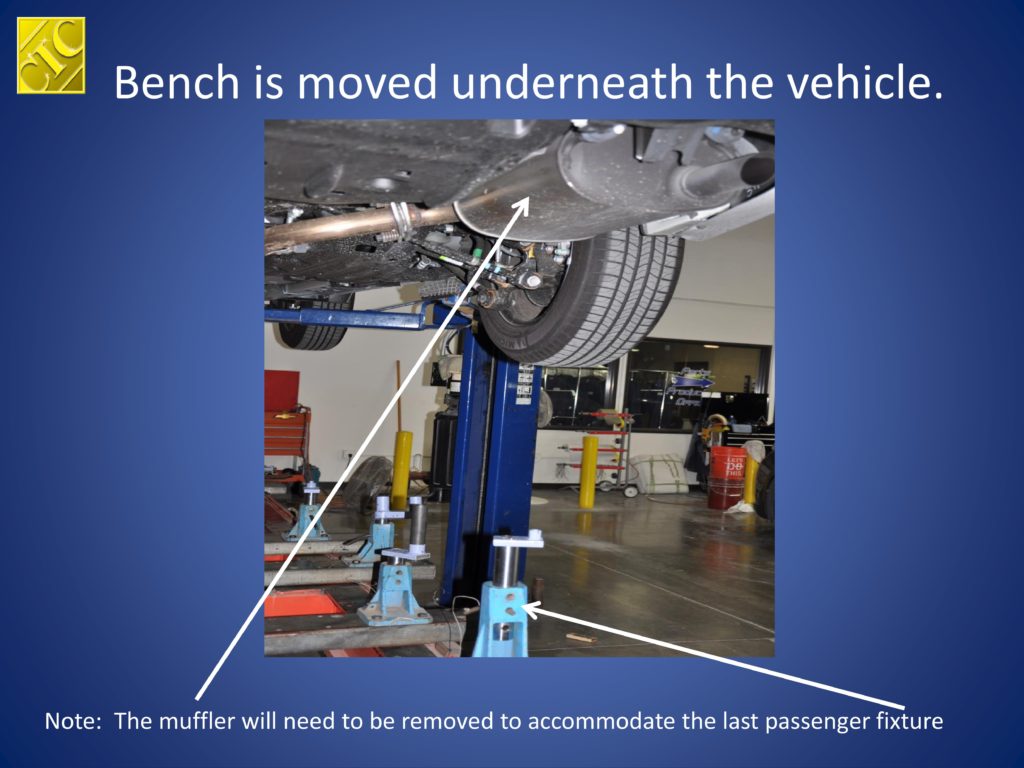 It's vital that a shop ensure the technician setting up and operating the bench is trained so the vehicle can be returned in the same condition. "Everything has to work properly," he said.
Rather than focus on speed, "we need to get these cars in and out safer," Chess said.
Besides the setup and measurement time, insurers and repairers should understand that a rented bench must be disassembled for return as well, according to Chess.
"This is not a two-minute process," he said.
Earlier frame/bench measurement presentation
Yeung made a similar case in April while describing the need for measurements. The old adage held that 2-3 hours of setup time was needed, according to Yeung. "It's not realistic," he said.
Nor was a single estimating service line item of "set up and pull," he told the Collision Industry Conference then during a similar presentation.
"Line items are quite a bit more than 'set up and measure,'" he said. Three-D measurement still didn't take that long, he told the CIC, but then "Nothing's overlooked."
More information:
CIC Technical Committee presentation on dedicated Celette bench setup
Toby Chess via Collision Industry Conference, Nov. 2, 2016
"The Importance of Understanding How Energy Moves in a Vehicle that is Involved in an Accident."
Society of Collision Repair Specialists Education Committee, April 19, 2016
Images:
A 30-step presentation from CIC Technical Committee Co-Chairman Toby Chess last week demonstrated the sheer number of tasks necessary to set up a dedicated Celette bench. (Provided by Toby Chess)
An April 2016 proposed SOP for frame/bench work, according to SCRS Vice Chairman Kye Yeung. (Provided by the Society of Collision Repair Specialists)
Share This: