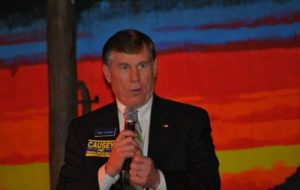 Apparent Republican North Carolina Insurance Commissioner-elect Mike Causey said Wednesday carriers exert too much control over auto body repairs and raised issues like steering, parts selection and repair procedures as potential concerns.
Causey, who said he was the first Republican elected insurance commissioner and the first challenger to ever beat an incumbent commissioner, defeated Democratic Commissioner Wayne Goodwin, 2,248,352 votes to 2,209,668 in unofficial results — a close race, 50.43 percent to 49.57 percent. Goodwin's campaign indicated there might still be a chance for him to win the tight race given outstanding ballots.
"It's been crazy," Causey said. "… I lived the entire night."
"We will make a determination on how to proceed only after we assess the provisional and military ballots that are yet to be counted and related matters," Goodwin spokeswoman Tiffany Reynolds-Richardson wrote in an email.
Causey called Goodwin a "nice guy, but he was totally supported by the insurance industry." He said he had zero donations from carriers and "was just dependent on the little guys" for money and shoe-leather politics to win.
Causey spent 25 years in the insurance industry and first ran for commissioner in 2000, working with body and glass shops during the campaign on what at the time were "huge issues."
UPDATE: Repairer, inspector hopeful as anti-steering advocate Causey wins N.C. insurance commissioner race
After the loss, he was approached by the North Carolina Glass Association and the since-shuttered Independent Auto Body Association to become a lobbyist, Causey said. He accepted, playing a major role in the state's shop choice legislation and regularly contributing to trade publications for years.
Unfortunately, "the same problems still exist," he said Wednesday, 16 years later. In fact, despite the antisteering law, "the problem's a whole lot worse today."
He said "the control the insurance companies exert" seems to be worse, not just with shop selection but also with parts and repair decisions themselves.
"They just have too much control over the repair process," Causey said. Insurers should pay the bill and let the shops perform repairs, he said.
Causey said that he was a "fan of OEM parts" and expressed support in the idea of OEM repair procedures.
"If you're doing something less than that, that could be questionable," he said.
As for the insurance counterargument that rates will increase, "I've heard that for 20 years," Causey said, pointing out that companies don't have problems paying a couple of million dollars to executives.
However, "I'm sensitive to that, too," Causey said — but he noted there's a simple check on the process.
"If the cost is too much, than that vehicle's totaled," he said. "… There is a balance"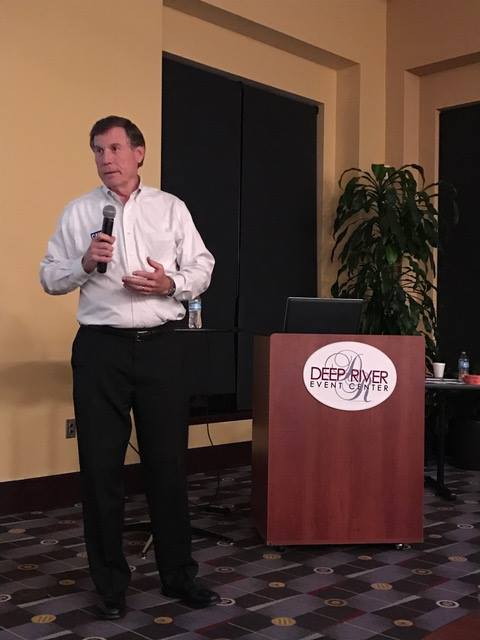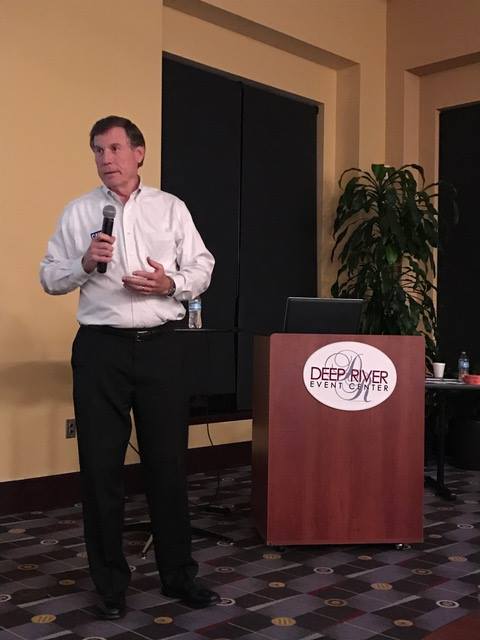 Causey also said that smaller and medium-sized shops hadn't gotten the attention they deserve.
"I will make that a priority in the Mike Causey administration," he said.
Asked about the new trend of OEM certifications — which includes OEMs recommending shops they feel are best equipped to repair their customers' vehicles — and if that deserves similar antisteering protection, Causey said, "I've not seen that end of it being a problem."
"Safety should be the primary factor," he said.
He was also open to the idea of licensing techs or auto body shops, an idea floated during the 2015 legislative session.
"I'm not a big fan of overregulation," Causey said. However, he said "we do need to have some oversight."
"We certainly don't want the shops out there repairing substandard, for safety's sake," he said.
Images:
Republican North Carolina Insurance Commissioner-elect Mike Causey said Wednesday carriers exert too much control over auto body repairs and raised issues like steering, parts selection and repair procedures as potential concerns. (Provided by Mike Causey campaign)
Republican insurance commissioner candidate Mike Causey speaks to the North Carolina Auto Body Association in September 2016. (Provided by North Carolina Auto Body Association)
Share This: