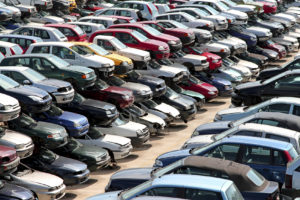 Pointing out that a shop bears the ultimate responsibility for parts decisions, the Automotive Recyclers Associations has challenged a Virginia TV station's recent "like kind and quality" report.
In a Nov. 9 letter to WTVR's news director, ARA President Michael Wilson took issue with the "flawed reporting and gross mischaracterization" in the broadcast earlier this month. WTVR had used the example of a flawed, used suspension component to show how grey the concept of "like kind and quality" parts requested by insurers can be.
Wilson provided a copy of the letter to Repairer Driven News on Tuesday in response to our coverage of WTVR's story Monday.
In the original WTVR piece, Baugh Auto Body marketing head Ashley Kruger shows reporter Melissa Hipolit a recycled suspension part requested by an insurer to fix what she implies is a 2014 or 2015 vehicle.
"That is not the same kind and quality," Kruger says in WTVR video, comparing the silver original late-model part and a black replacement she implies has been spray-painted. The used part was also connected to what appears to be a rusty wheel hub.
Kruger said insurers request parts of such quality several times during a week, according to WTVR. Wilson wrote that insurer estimates only include "used rotors" specifically less than 0.1 percent of the time.
In fairness to the insurer — which along with the recycler was unnamed in the story — there's not always going to be a photo of the part available during electronic parts procurement.
Wilson made a similar point. Had WTVR contacted either the ARA or affiliate VARA, Wilson wrote, "news personnel would have learned that an insurance company would not 'demand' a specific part that is clearly unacceptable be installed."
The shop, not the insurer, is responsible for its own decisions, Wilson wrote.
"The body shop representative in your segment stated that, 'an insurance company tried to demand Baugh install it'," he wrote. "It is the responsibility of the collision repair shop to inspect and install any acceptable part option. If they determine a part is unacceptable, the shop has a process to return it for another or use a new replacement part. …
"ARA believes collision repairers should use their professional training and judgment to make repair decisions based on the individual circumstances surrounding the damaged vehicles, and that all stakeholders involved in the collision repair marketplace should recognize the genuine value, safety and benefits that each repair part option (recycled, new, aftermarket, remanufactured) may provide in a given repair."
On a broader level, he's right. An insurer can't "make" a repairer do anything, and the sooner the auto body industry and customers realize this, the sooner these kinds of stories go away. Evaluating parts for acceptable inclusion on a vehicle is the responsibility of the collision repairer, taking into account feedback from the customer. Health care has plenty of issues, but collision repairers and auto owners could learn from the ownership doctors and insured patients take in the patient's treatment, medication and out-of-pocket-expenses decisions — sometimes agreeing with an insurer, sometimes fighting it.
That said, when an insurer promises (and is mandated by law) to pay for simply "like kind and quality" parts to bring the car back to pre-loss condition, it has an obligation to deliver that quality and not make the customer go out-of-pocket beyond the deductible to obtain it. The nebulousness of the term "like kind and quality" and the lack of awareness of auto insurance customers that they might not get new OEM parts are legitimate concerns — and seemed to be the point of the WTVR piece more than an attack on recycled parts in general.
Wilson also argued that shops have a financial stake in using new OEM parts, a fair point.
"The news team should also be aware that a biased compensation structure to provide the largest financial rewards to collision and service shops only when they utilize the most expensive replacement part option in repairs," Wilson wrote. "The body shop representative should have disclosed their financial stake in not wanting to utilize quality, recycled parts."
Of course, cycle time and capacity a shop spends returning or working on inadequate parts (whether aftermarket, recycled or refurbished) rather than fixing the vehicle immediately with a new OEM part can affect a combination of the consumer, insurer and the shop.  Though as Wilson noted, if the shop took a more active role and picked a quality supplier rather than rely blindly on an insurer's pick, this one might be less of a problem. Unlike aftermarket parts, recycled parts are at least actually OEM — a point Wilson stressed in his letter — and therefore might cut down on issues like fit, corrosion protection, etc.
"Each day over 500,000 recycled OEM parts that were designed and built to meet the automakers original requirements for fit, finish, durability and safety are sold to consumers who are very well aware that recycled OEM parts are being used in the repair of their vehicle," he wrote.
"… Professional automotive recycling operations have robust product assurance and quality control procedures in place, high standards and operational safeguards to harvest only parts that operate as they were originally intended in terms of form, function, performance and safety."
The insurer conversely also has a financial stake in using the cheapest parts it can, as Kruger observed on WTVR, but Wilson argued this also benefits the consumer.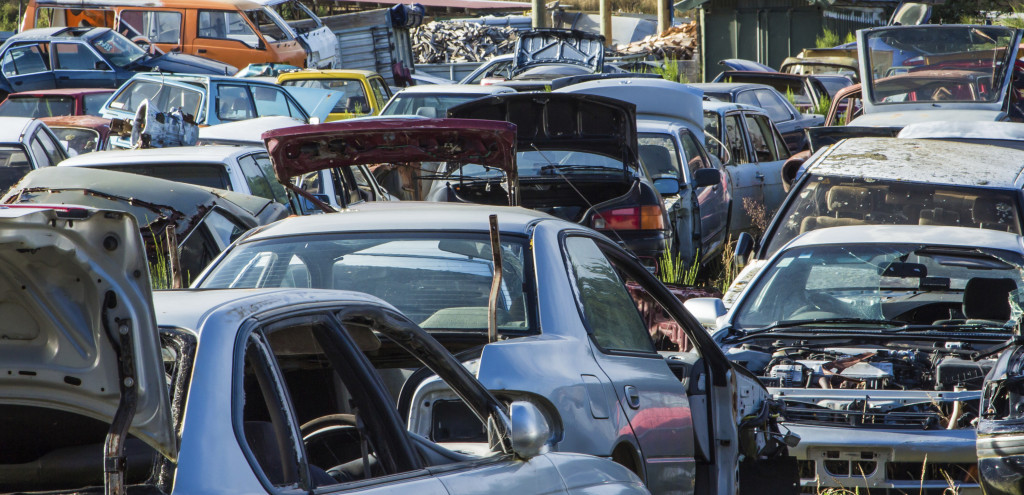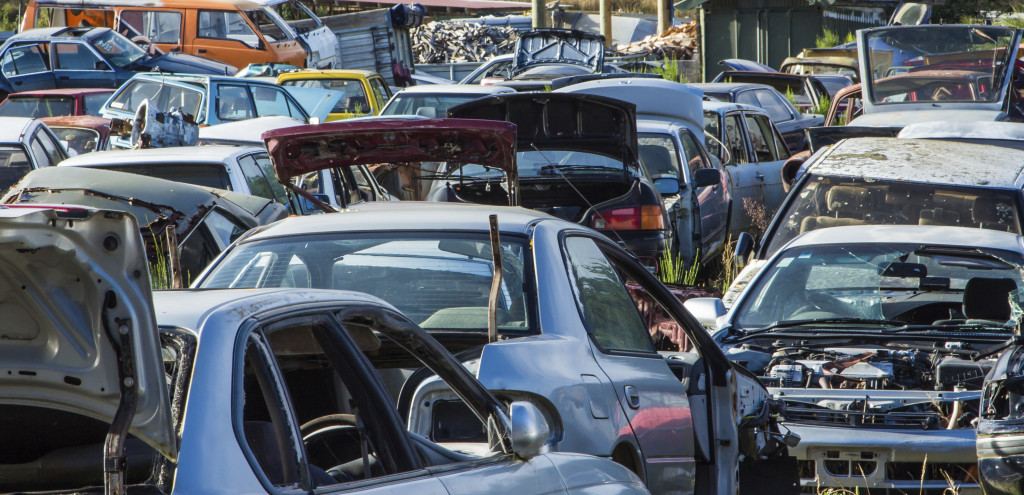 "It is the consumer that is saving money due to lower repair costs and insurance premiums," he wrote.
Of course, there's no guarantee an insurer will pass those savings down to a customer, and the extra steps involved should a repairer receive an inadequate part might conversely raise repair (or at least rental car) costs. Also, if a customer who didn't read their policy and wants OEM parts ends up paying out-of-pocket more than the relatively small amount a year non-OEM saves consumers, it's less of a deal.
Where the customer certainly might see more of a benefit is by not having a car totaled out. Wilson wrote that recycled parts are usually 30-70 percent cheaper, which might push a customer with a later-model vehicle in particular back under a total-loss threshold.
"With increases in the total loss frequency rate for insurance claims up 19 percent over the past decade (68 percent of appraised insurance claim vehicles flagged 'total loss' on vehicles seven years and older) at concerning levels, this campaign of only OEM standards would only exacerbate this situation," Wilson wrote.
More information:
Automotive Recyclers Association letter to WTVR
ARA, Nov. 9, 2016
"Why some body shops will install rusty parts in your car"
WTVR, Nov. 1, 2016
Images:
An auto salvage yard is shown. (federicofoto/iStock)
Another salvage yard. (GordonImages/iStock/Thinkstock)
Share This: