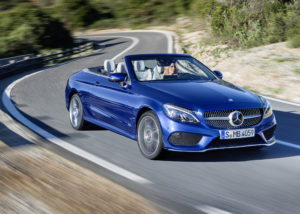 A new Mercedes position statement declares that post-repair scans are "necessary" after collisions "regardless of the appearance of damage."
Mercedes mandates these scans for the 1996 model year or later, the OEM wrote in the document, citing the introduction of the OBD-II standard. The release date of the statement was unknown, but I-CAR's Repairability Technical Support Portal posted copies of it and other revised statements last week.
"During a collision, some of the vehicle's sensors could sustain damage internally or in a manner in which failure is not evident to the driver of the vehicle," the OEM wrote. "These vehicle sensors and control units must be evaluated after a collision to ensure that a complete repair is performed, regardless of whether the vehicle notifies the driver of damage or failure via the instrument cluster."
Translation: Don't rely solely on the dash light.
Mercedes calls post-repair scans necessary even in situations without a collision – including "but not limited to" conditions like "Windshield replacement for vehicles with driver-assist sensors (including rain/light sensors) located in the windshield" and "Removal and/or replacement of exterior components, bumpers, SRS sensors, parking sensors, driver-assist system sensors and cameras, wiring harnesses, vehicle control units, seats, or interior trim panels."
(So, basically everything.)
Pre-repair scans are only "highly recommended," Mercedes writes, though it pointed out the potential for a more accurate (and supplement-avoiding) repair.
"The pre-repair scan will reveal any potential issues early in the estimating and repair process to allow for a more complete estimate of repairs," Mercedes writes.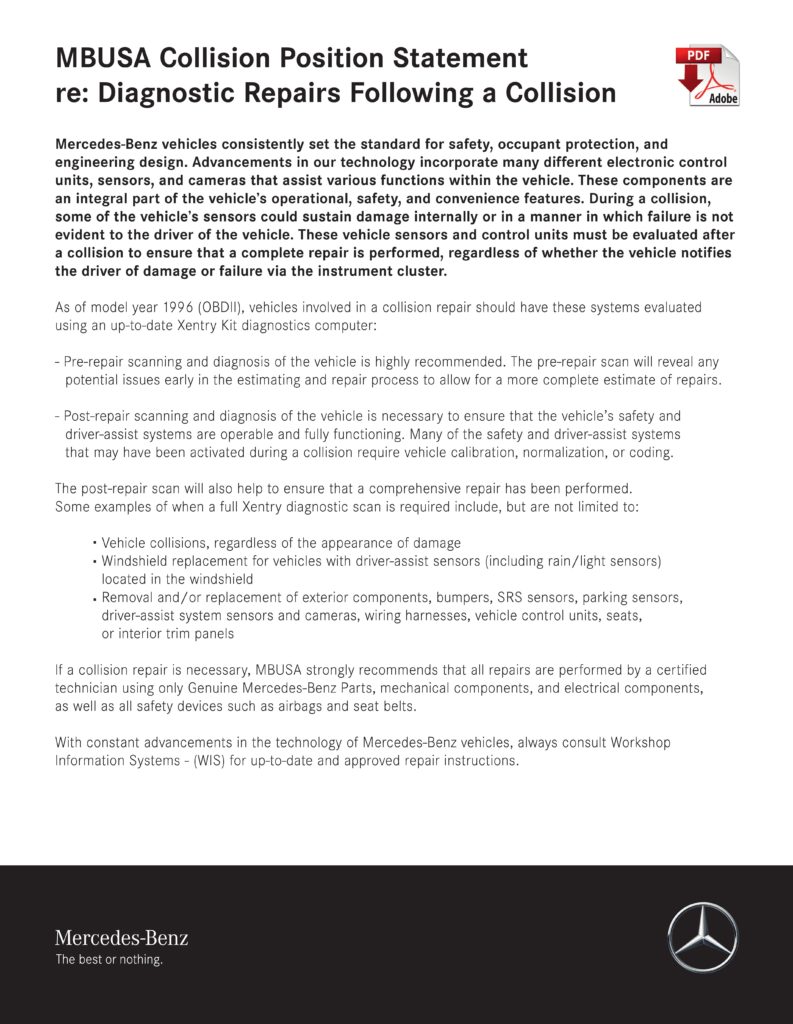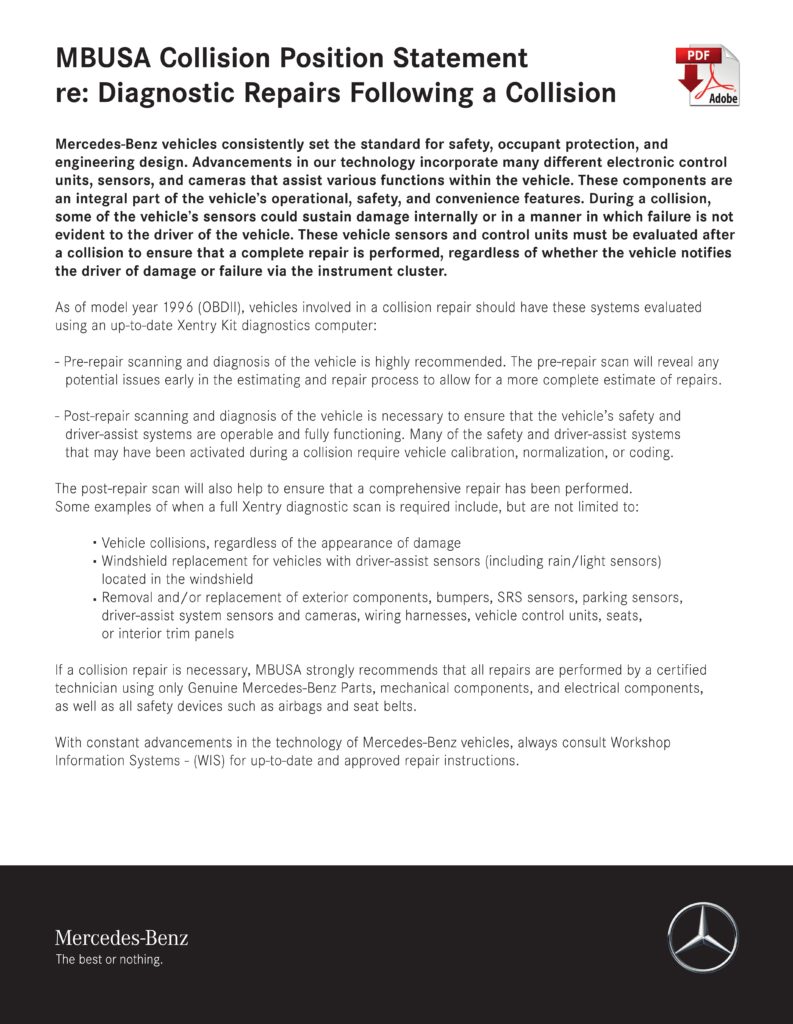 Besides the scanning statement, shops and insurers might want to review the OEM's other position statements here or on I-CAR's RTS site. (We'd of course add the caveat that Mercedes' own repairer-focused online resources are going to be the definitive, most up-to-date source of repair information and position statements.)
For example, Mercedes particularly stresses in one statement the inability of a shop to evaluate some types of steering gear damage without a "pressure test or crack test" that "is not possible in the workshops; therefore, the steering gear is to be replaced in cases of doubt."
Mercedes takes this seriously enough that it suggests in the document that anyone refusing to pay for potentially damaged steering gear remaining in the vehicle should be asked to put it in writing.
"If it is decided that the original steering gear will remain in the vehicle, contrary to the intent of this document, we recommend having this decision of the appraiser or insurance company officer confirmed in writing with an accompanying signature," Mercedes wrote.
More information:
"MBUSA Collision Position Statement re: Diagnostic Repairs Following a Collision"
Other Mercedes position statements
"Mercedes-Benz Collision Position Statements Available"
I-CAR Repairability Technical Support Portal, Nov. 23, 2016
Images:
A 2017 Mercedes C300 Cabriolet is shown. (Proved by Mercedes)
A new Mercedes position statement declares that post-repair scans are "necessary" after collisions "regardless of the appearance of damage." (Provided by Mercedes)
Share This: