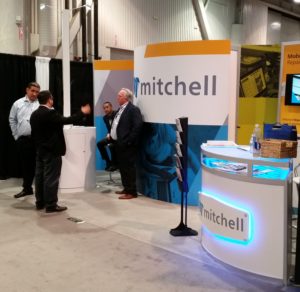 Mitchell International announced last week that Mitchell Connect now lets insurers and shops outside of their direct repair networks easily communicate digitally.
Though Mitchell had launched a similar feature known as RepairCenter Connect back in 2013, industry relations Vice President Jack Rozint explained Nov. 15 the Mitchell Connect option is far more user-friendly.
Its Web-based format makes the actual communication less cumbersome than with an installed piece of software, making it more likely the two parties will use the system to do business, according to Rozint.
"If you ask shops that have used Mitchell Connect and RC Connect they will tell you that it is a huge improvement in usability," he wrote in an email. "While the actual function is similar to RC Connect, the newer Mitchell Connect makes it much more practical for an insurer to send an assignment to a non-DRP shop.   With Mitchell Connect's web based design, the shop can upload any estimate from any estimating system that outputs EMS without the requirement for software downloads or licensing."
The Mitchell Connect revamp lets shops obtain assignments and transmit estimates, photos and documents to insurers. It has been and remains compatible with the CCC and AudaExplore estimating systems as well as Mitchell's own.
"Mitchell's Connect communication platform is by far the best product they have come out with yet," Mike Rose's Auto Body IT and compliance manager Rick Rehm said in a statement. "Its intuitive interface provides the average end user with a predictive workflow, simplifying the process of communicating with our business partners."
Mitchell on Tuesday said the Connect software will be upgraded again "in the near future" to give customers "notifications and status updates" — something vehicle owners have said they want from shops.
Open Shop, CCC's version of Mitchell's insurer-non-DRP shop communication systems, has been repeatedly praised by Collision Advice's Mike Anderson since its launch in 2012 as an easy, free way for a shop to draw more business — and possibly even serve as a "tryout" for DRP inclusion. So both Mitchell and its user shops might be more competitive as a result of the change.
Mitchell also on Tuesday said the TechAdvisor repair procedure aggregator will soon be spun off into its own standalone option, saving shops from "the time consuming process of launching RepairCenter Quick Start anytime a TechAdvisor user wishes to search for a repair standard or vehicle dimensions."
More information:
"Mitchell International Launches Mitchell Connect, Workflow and Communications Solution for the Industry"
Mitchell via Marketwired, Nov. 15, 2016
"Mitchell Releases RepairCenter Connect, Allowing Insurance Companies to Send Assignments to Any Shop"
Mitchell, April 8, 2016
Featured image: Mitchell's 2016 SEMA booth is shown. (John Huetter/Repairer Driven News)
Share This: