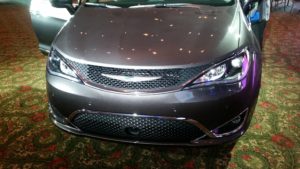 We looked earlier today at how insurers are cutting customers a break on premiums for vehicles with automatic braking and other safety features, and what that potentially means for collision repairers.
Now, it's time to explore the flip side: What about insurers which are raising premiums because of the expense of such technology? What does that teach the collision repair industry?
As the Chicago Tribune reported last week, Nos. 1-3 insurers State Farm, Geico and Allstate have or will raise rates in Illinois. State Farm and Allstate blame the severity of repairing safety tech getting banged around in collisions, which expressing their view that the value of the technology is worth it, the newspaper reports. The Tribune didn't report a specific reason for GEICO, simply the broader higher frequency and severity described in past earnings reports; the most recent earnings found frequency flat but severity still way up.
This might seem like a logical fallacy, but it's technically not. Until the technology reaches a certain saturation, it's possible that anticipated reductions in collision frequency won't compensate for immediate increases in severity from comprehensive or collision damage where a lower-tech vehicle is at fault. (To use a simplistic example, say a policyholder prevents two $500 crashes with a part that costs $2,000 to replace following a hailstorm. The insurer might have come out behind on the deal.)
So what's the lesson for collision repairers?
1. There's nothing wrong with a business raising rates because of market conditions.
We point out this one a lot, but some insurer representatives never quite seem to understand the double standard:
Actuaries and executives have determined that higher costs demand raising rates 5.9 percent on a third of drivers as of Oct. 31 (State Farm); by 3.5 percent Feb. 6, 2017 (GEICO); and by 6.9 percent in June (Allstate), according to the Tribune.
Therefore, an auto body shop charging more isn't a bad thing either if that's what its business model dictates is necessary to cover expenses like equipment and training, the cost to hire qualified people, or even just a desire to make a larger margin.
Insurers typically charge more than their losses dictate; the combined ratio doesn't creep up to or over 100 typically until the premium revenue is applied to expenses like staffing, advertising and even just wanting to make more money than could be earned through "float" investing alone.
"Cars are just getting more expensive to repair, due to the technology," State Farm spokeswoman Missy Dundov told the Tribune.
Here's the other lesson — and this perhaps the more important one for shops and customers dealing with uneducated or intransigent adjusters:
2. Charging more because of technology's repair cost acknowledges that it must be repaired.
Insurers are telling regulators and customers that they're charging more because of safety technology's cost to repair. Based on those statements, there's absolutely no reason they should refuse to cover the cost (within a standard deviation or two, or some other non-idiotic measure of reasonableness) of whatever labor OEMs say in repair procedures is necessary to install that part. (Such as 2016's infamous scanning "revelation.")
After all, that's partly why premiums have risen in the first place. Note the State Farm quote as well as one from Allstate reported by the Tribune:
"Now we're not just replacing a bumper for a fender-bender, we're replacing the cameras or the sensors in that bumper," said Meghan Sporleder, an Allstate spokeswoman. "We're seeing newer, more sophisticated models costing much more to repair, especially with some of the more advanced safety features."
There you go. Is an Allstate or State Farm adjuster complaining about an accurate estimate on a later-model car and demanding a customer go out-of-pocket? The customer (or the shop, on their behalf) can point out that the customer already did that, through premium checks. And an insurer paying for a part implies the cost to correctly install it.
In insurers' defense and as sort of implied by the carriers' statements to the Tribune, corporate might not have a problem with such shop charges for necessary work. It's easy for big companies — we've heard an insurer make the same point about MSOs — or even small ones to have a disconnect between the boss' policy and a rank-and-file staffer's perception or description of it.
"Who Pays for What?" surveys do indicate that all insurers — in fact, State Farm is consistently one of the two most receptive, alongside USAA — have paid shops which ask to be compensated for various hourly rates and labor procedures.
It's also important for shops to explain to customers and insurers using documentation (something "Who Pays?" researcher Mike Anderson of Collision Advice stresses) like repair procedures and position statements why the procedures need to be done. Such education might be better received than simply requesting payment for an unfamiliar new procedure in a vacuum or getting huffy at your judgement as a professional repairer being questioned.
More information:
"State Farm, Allstate blame smart cars for insurance rate increases"
Chicago Tribune, Dec. 14, 2016
Featured images: Besides advanced materials like an aluminum-magnesium rear liftgate and higher-strength steels, body shops need to be aware of the kind of sensors and cameras that can be located all over the 2017 Chrysler Pacifica minivan exterior. (John Huetter/Repairer Driven News)
Share This: