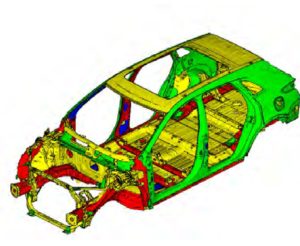 Judging by the auto-replies we received, quite a few of you were out for the holidays. Hope you had a good break and it's not too difficult getting back into the groove for the new year.
Part of coming back is clearing out the inbox and catching up on anything that happened while you were out. We can help a little with that; here's some of the Repairer Driven News highlights from the past two weeks.
If you didn't hit SEMA this year, or if you spent all your time ogling custom cars and forgot you were there to buy shop stuff, fear not. I-CAR and Collision Hub have you covered with their annual video of "Cool Tools."
This year's video also points out just how different collision repair is from even a few years ago with discussion of some technological trends like new powertrains affecting vehicle transport around a shop, calibration, aluminum dust extraction and structural adhesive. More
Several months ago, Collision Hub's Repair University presented a two-part post-inspection "Repair University" series that revealed a botched collision repair of a 2013 Volkswagen Golf.
A few days ago, the site's Collision Hub News Network carried an interview with the vehicle owner, and the report confronts the auto body ecosystem with some of its hottest controversies, concerns and criticisms — as seen through the eyes of a customer. More
Numerous automotive critics have recently been publishing their takes on the 2017 Cadillac XT5, and collision repairers might want to take the opportunity to examine the CUV as well. Replacing Cadillac's No. 1 model the SRX and already selling 32,049 this year, the XT5 is perhaps the most likely Cadillac to appear in one's shop.
The XT5 weighs 278 pounds less than the SRX, largely due to extensive use of higher-strength steels. It's also 100 pounds lighter (but seven inches longer) than the Audi Q5, and a whopping 650 pounds lighter than the Mercedes GLE Class, "with no compromise to body rigidity and crash performance," Cadillac wrote in February. More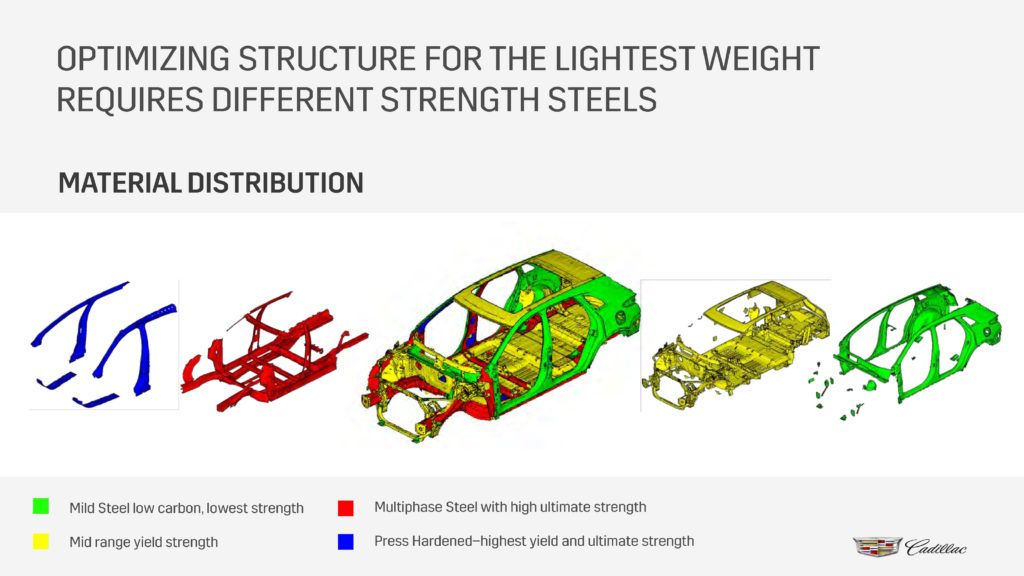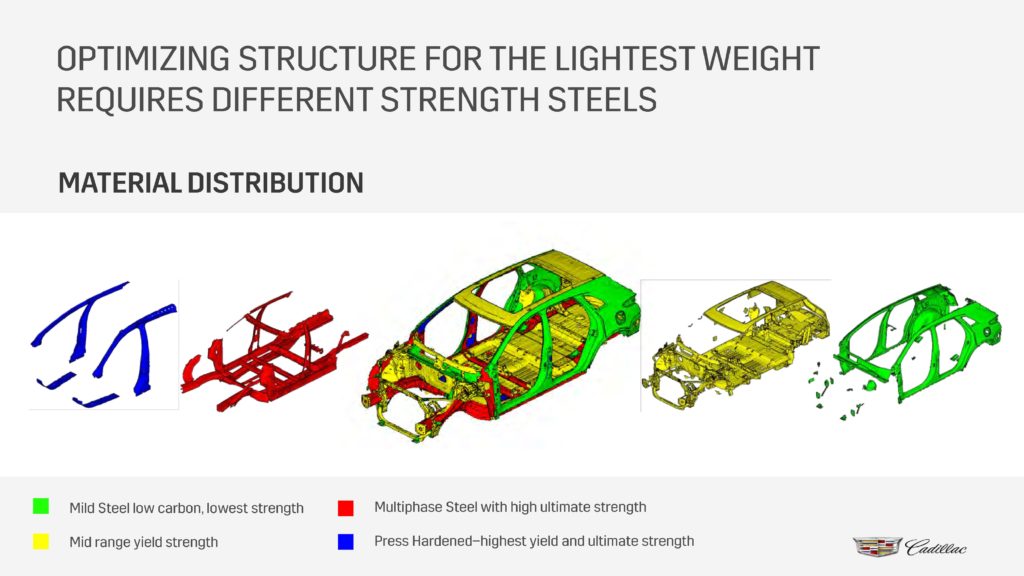 An AAA survey released found that two-thirds of drivers don't trust auto repairers in general, but majorities are still able to find a shop they like. It's possible that the same misperceptions influence not only customer perception of the collision repair industry, but also how insurance personnel see the field. So AAA's findings might be worth reviewing by the collision as well as the mechanical segments of the "auto repair" world. More
We looked at how insurers are cutting customers a break on premiums for vehicles with automatic braking and other safety features, and what that potentially means for collision repairers. Now, it's time to explore the flip side: What about insurers which are raising premiums because of the expense of such technology? What does that teach the collision repair industry? More
Insurers in the U.S. and abroad are planning up to double-digit percentage discounts tied to the existence of automatic braking on a vehicle, according to a news release and media reports. There's two lessons here for collision repairers. More
LKQ announced it would sell off what appears to be its sole OEM manufacturing business to windshield competitor Vitro for $310 million. More
Even older cars could still be equipped with vehicle-to-vehicle technology fairly easily, the NHTSA says, suggesting that auto body shops might not necessarily be able to count on 20 years of existing older cars to produce crash volume.
On the plus side, the National Highway Traffic Safety Administration sees a role for the aftermarket in installing such crash-prevention devices — a potential, if ironic, revenue stream for some collision repairers. It also described concepts and processes for installing and partly calibrating the technology — something that'll have to be done presumably on both aftermarket and OEM vehicle-to-vehicle technology on future collision repairs. More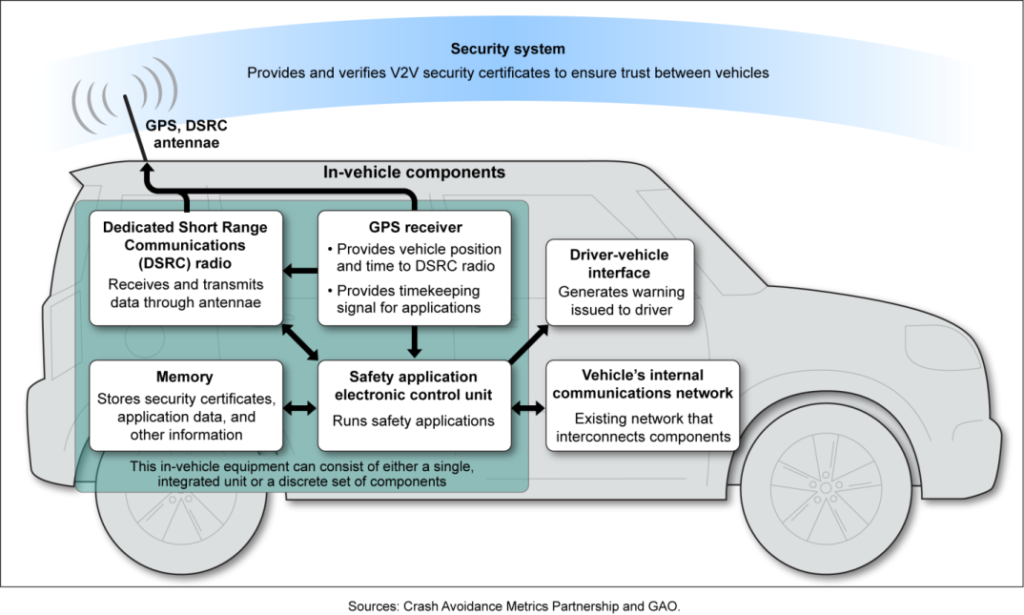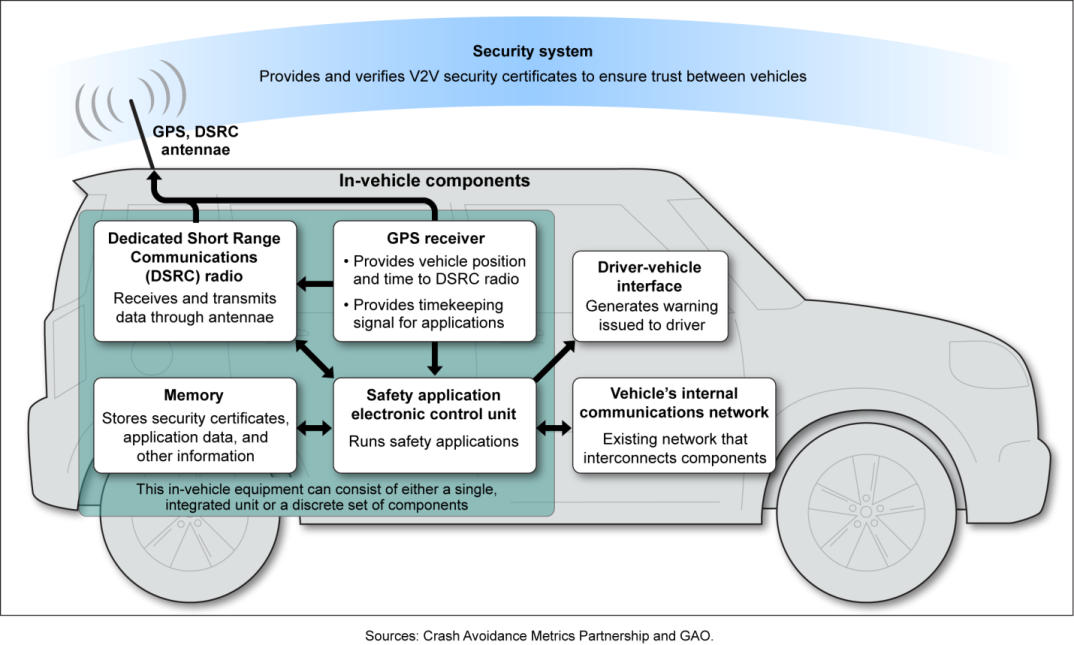 Images:
Different steels in the body-in-white of the 2017 Cadillac XT5. (Provided by Cadillac/Copyright General Motors)
Elements of vehicle-to-vehicle technology. (Government Accountability Office, Crash Avoidance Metrics Partnership via NHTSA)
Share This: