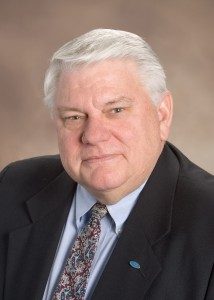 After 22 years at the National Auto Body Council — part of which overlapped 40 years at the helm of ACME Body & Paint — NABC Executive Director Chuck Sulkala will retire at the end of the year.
Sulkala announced his decision Tuesday, citing a desire to spend more time with family.
"After 50 years in this industry, I am also hoping to enjoy what life has to offer," Sulkala said in a statement. "I'm looking forward to spending some more quality time with my wife Linda, although she will still be involved with the Recycled Rides program, but with 6 children and 9 grandchildren, frankly I would like to also try and make up for all the many nights and hours away from all of them as well.  Of course, I am also looking for more time to enjoy our second home in Maine with both family and industry friends as well."
The NABC is the charitable arm of the collision repair industry, demonstrating the professionalism and generosity of a field that the organization noted had an unjustified "Bondo Billy" image problem at the time of its 1994 founding.
"I am humbled to have been a part of the National Auto Body Council history. It is incredible to think that this started out as a conversation with Tim Rooney, formerly with I-CAR, and Scott Biggs, with Body Shop Video at the time. It is amazing to see how it has now become a powerful force in improving the image of the collision repair industry," Sulkala said in a statement. "I will miss working with my colleagues and the NABC board to continuously improve the state of the entire collision repair industry."
The organization might be best known for its Recycled Rides program, which celebrates its tenth anniversary this year and has led to auto body shops restoring and donating nearly 1,300 vehicles — $17 million worth — to needy people and organizations.
But NABC also manages the First Responder Emergency Extrication program, in which rescuers can practice cutting safely through late-model, advanced materials vehicles to reach victims trapped inside
Other charity work included raising $625,000 to buy a bus and build a cabin (named after the collision industry) for Camp Mak-a-Dream; $60,000 and volunteers for a Habitat for Humanity house; funds for children's hospitals in the same cities as Collision Industry Conferences; and money for the Ronald McDonald Foundation.
Besides spearheading such programs, Sulkala helped NABC grow to 2,000 shops and other members sin helping start the organization in 1994. Part of that growth occurred during his 40 years as president of ACME, from 1968 to 2008, and nearly three decades as trustee emeritus of the I-CAR Education Foundation since 1988. Sulkala also chaired I-CAR from 1991 to 1992 and was inducted into the inaugural Hall of Eagles class in 1989.
"Chuck's upcoming retirement marks the end of a dynasty," past NABC Chairman Nick Notte said in a statement. "All of us who have been fortunate enough to work with and get to know Chuck over his five decades in the industry recognize him as the iconic figure that is tough on the outside, but with a warm heart that will melt those snowy Boston winters. I don't know anyone who has done more for our industry."
"We will certainly miss Chuck at the National Auto Body Council, but his legacy will live on through the solid foundation he built for this wonderful organization," NABC Chairman Domenic Brusco, also PPG's senior manager for auto refinishing industry involvement, said in a statement.
More information:
"National Auto Body Council Executive Director Announces Retirement"
National Auto Body Council, Jan. 3, 2017
Featured image: National Auto Body Council Executive Director Chuck Sulkala is shown. (Provided by National Auto Body Council)
Share This: