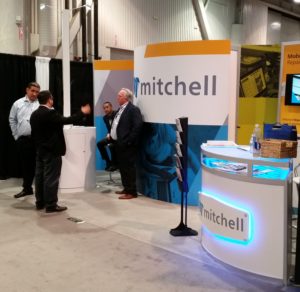 The Society of Collision Repair Specialists announced Wednesday that Mitchell has signed on as a corporate member.
The partnership enhances the relationship between SCRS and one of its earliest corporate members, according to the organization.
"There is actually a great deal of history of involvement from Mitchell," SCRS Chairman Andy Dingman said in a statement. "At the onset of the Corporate Membership program in the 1980s, Mitchell was one of the first companies to offer their support, recognizing the positive impact that was possible from a repair market that was led by an effective association. With a focus on the future, and the demands presented by modern-day automotive technology, Mitchell has expressed a keen interest on being an active participant in market solutions."
"We're pleased to have the continued involvement that reflects the early days of the association, while looking forward to the future of the industry," SCRS Executive Director Aaron Schulenburg said in a staement. "Membership often leads to ways of collaboratively addressing the needs of the industry to provide solutions, and we look forward to those opportunities."
Glenn Mitchell founded Mitchell more than seven decades ago out of a desire to serve as an information resource for the automotive aftermarket — a mission that matches SCRS' own today.
"Our goal is to make our customers successful, and when we do, we become successful," Mitchell sales and service Vice President Jack Rozint said in a statement. "Our customers in the collision repair business are experiencing change at a rate that is unprecedented, and we want to work hand in hand with the groups that are best positioned to help those businesses adapt and succeed. The mission and vision of SCRS says it all – SCRS educates, informs, and recognizes best in class performers – all of which serves to improve the industry."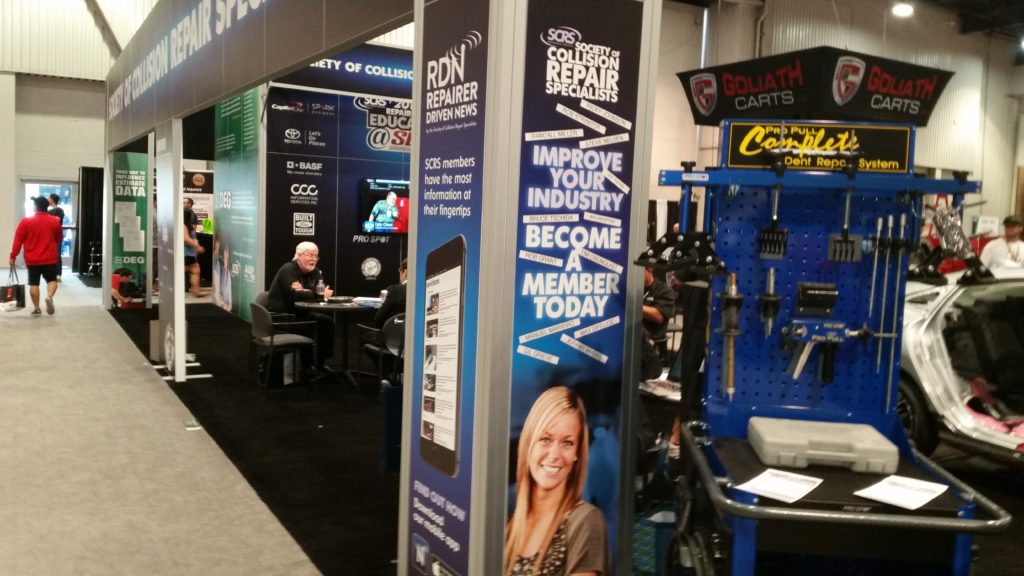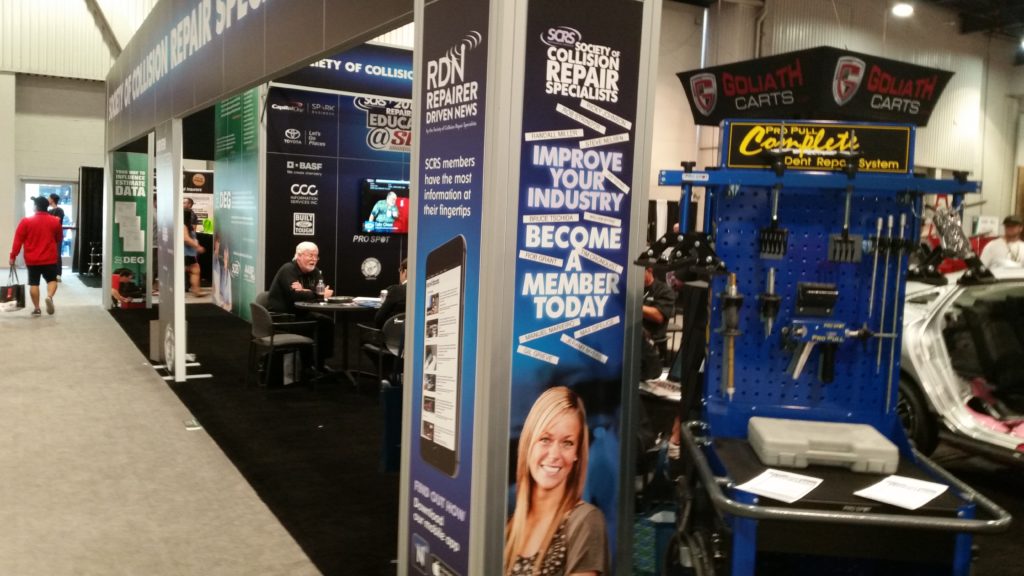 SCRS also helped spin off the Database Enhancement Gateway, which works with information providers like Mitchell to answer repairer and insurer questions about the nuances and intricacies of their estimating systems. The new SCRS-Mitchell deal seems as though it would further strengthen the DEG — which just topped 10,000 inquiries — as a resource.
"We support the industry achieving better outcomes that include quality/safe repairs and improved customer service in an environment where the parties work together cooperatively," Rozint said in a statement. "We at Mitchell are proud to support SCRS, and its principles of working together and inspiring positive advancement in the collision repair industry."
More information:
"Mitchell International Introduced as Newest SCRS Corporate Member"
Society of Collision Repair Specialists, Jan. 4, 2017
Images:
Mitchell's 2016 SEMA booth is shown. (John Huetter/Repairer Driven News)
The Society of Collision Repair Specialists Booth at SEMA 2016. (John Huetter/Repairer Driven News)
Share This: