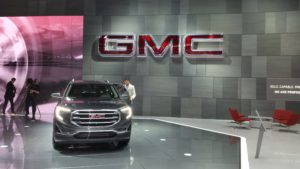 A General Motors survey found 80 percent of collision repairers polled didn't pull repair procedures for every vehicle they fixed, a statistic an executive called "unacceptable."
GM received 827 auto body shop responses to the summer 2016 survey, according to John Eck, GM manager for the wholesale dealer channel and customer care and aftersales. The automaker had polled the industry with an eye towards possibly setting up an OEM-certified collision repair network.
"Unfortunately, the research was very much in line with what Mike Anderson has published," said Eck, possibly a reference to the Collision Advice-CRASH Network "Who Pays for What?" surveys. About 48.7 percent of the 521 third-quarter "Who Pays?" survey respondents reported researching OEM repair procedures either "all" or "most of the time" — up 5.5 percentage points from 2015.  Another 30.7 percent said they checked procedures "some of the time," 18 percent said "only occasionally," and 3.1 percent said "never."
GM found that only 20 percent of the respondents said they accessed repair procedures every time.
"It's concerningly low," Eck said. "… It's unacceptable."
Only a combined 58 percent of shops reported pulling repair procedures either every time or for all structural work, the OEM reported. The results, according to GM:
"Every repair": 20 percent
"Only structural – All vehicles": 38 percent
"Only structural – When I feel I need it": 25 percent
"Infrequently": 7 percent
"Never": 1 percent
"Other": 9 percent
GM's data also is reminiscent of statistics described this summer by a Volkswagen Ireland representative, according to IBIS Ireland. About 84 percent of vehicles were repaired without OEM procedures, VW Ireland body and paint business manager Trevor Lee told the symposium, according to its coverage and Twitter feed.
Up to 10% of vehicles = accident repair pa, 84% repaired without VM guidelines, up to 40% repaired using non-OE parts #ibisireland2016

— IBIS (@IBISworldwide) July 5, 2016
Comments submitted with the GM survey included a sense that the shop had been doing collision repair for a long time and didn't need to access that data. Which is alarming, as GM is like other OEMs aggressively lightweighting vehicles with metals that can't be structurally repaired like past mild steels.
"We change repair procedures often," Eck said, updating the instructions online and reissuing print editions.
Eck made the comments Thursday during a Collision Industry Conference forum on scanning vehicles, something General Motors has required for years but which went unnoticed by collision repairers until the OEM issued a position statement in 2016.
"They don't understand the scanning," Eck said.
Yes, cost and process are questions for the industry, but "we're talking about a safe repair," he said.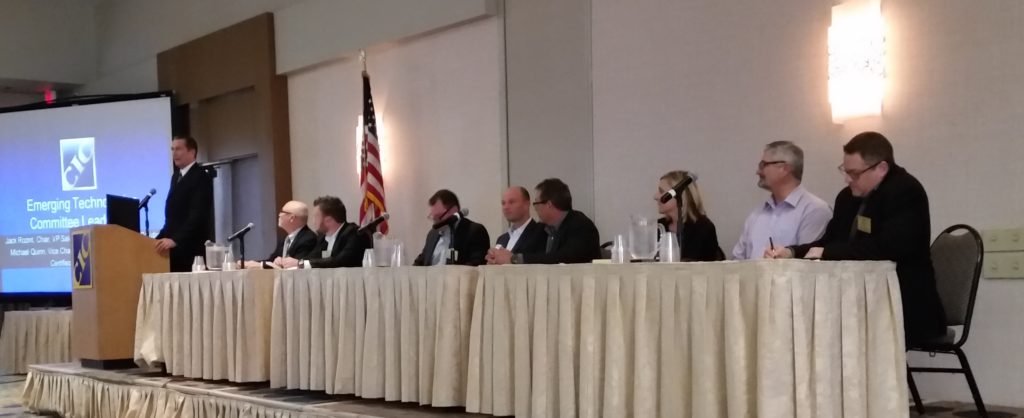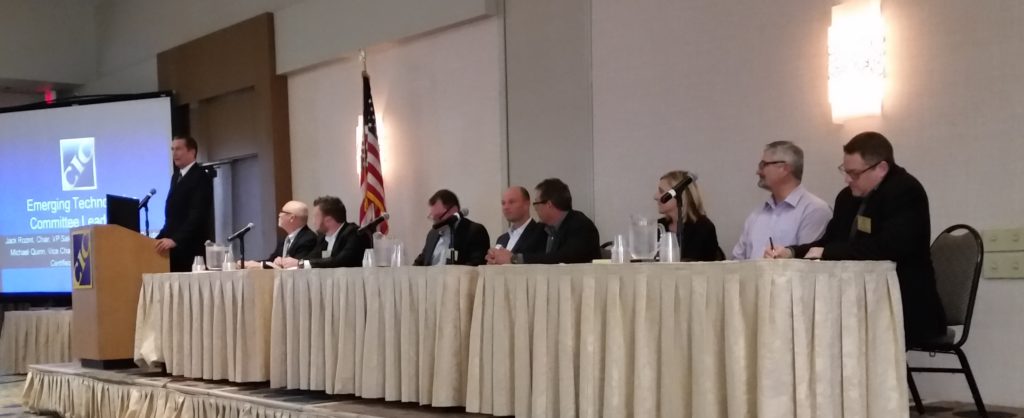 The scope of a collision repair doesn't stop where it used to anymore, he said.
"It's not after the sheet metal anymore," Eck said. Mirrors and bumpers, for example, might be related to an electronics system.
"There's no blurred line anymore," he said.
Asked if the division between GM and other OEMs' repair procedures on sites like OEM1Stop contributed to the lack of scanning knowledge — the site sends users to "Collision" or "Mechanical" links, with scanning data inside the mechanical documents, Eck acknowledged that it might have been a factor.
The Genuine GM Parts site also has segments for "Powertrain" and "Collision" as well for filtering and efficiency purposes, but "we need to be blurring that," and GM has been doing this, he said.
However, Eck pointed out that the auto body repair manuals on the collision side all refer and link the shop back to the mechanical procedures: "'You're doing this now, you need to do this procedure as well.'"
"That's how we build our (repair procedures)," Eck said.
He urged technicians seeking more information about scanning procedures to check out ACDelco Tech Connect. (It has other mechanical information too.)
Roger Cada, CEO of Accountable Estimatics, pointed out that the industry ignorance throws off insurer attempts to develop business plans based upon past trends. A property-casualty carrier sees that something is only charged for by 20 percent of the industry, they assume it's not going to be much of a "trending" repair consideration. In reality, 80 percent of the collision industry was just doing it wrong.
Correction: An earlier version of this story incorrectly described the industry's use of repair procedures. About 20 percent of repairers reported they used repair procedures every time. Other repairers accessed the instructions — but less frequently. The article has since been updated to reflect this.
Correction: An earlier version of this story incorrectly described the number of shops reporting they pulled procedures for structural work. A combined 58 percent of shops reported either pulling repair procedures on all repairs or every time on structural repairs. The article has since been corrected to reflect this.
More information:
Genuine GM Parts website (collision repair information)
Images:
The GMC Terrain appears at the North American International Auto Show on Jan. 9, 2017. (John Huetter/Repairer Driven News)
John Eck, GM manager for the wholesale dealer channel and customer care and aftersales, right, participates in a Collision Industry Conference panel on scanning on Jan. 12, 2017. (John Huetter/Repairer Driven News)
Share This: