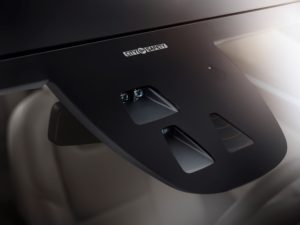 The past year has a seen a great deal of hullabaloo about scanning, but auto body professionals should take care not to overlook calibration in the shuffle.
That's the next crucial technological demand for the collision repair and auto insurance industries to understand as OEMs begin to make extremely high technology standard and affordable ahead of self-imposed deadlines for standard autobraking and even self-driving capabilities. The importance of calibration even touches less exotic system like airbag occupant sensors and even the decades-old staple of headlights (if you count alignment as calibration).
Without calibration, ADAS and autonomous cameras or radar/lidar could point in the wrong direction, misinterpret distances and generally have all kinds of problems that turn a vehicle with partial autonomy into one again completely reliant on crash-prone human — or worse, a disoriented computer system making dangerous lane-keeping and braking moves.
Here's a couple of interesting developments reinforcing how important and serious this procedure is on the new safety technology:
Tesla: Calibrate cameras before using Autopilot
Tesla CEO Elon Musk tweeted Sunday that the latest version of the company's Autopilot — recently exonerated and indirectly complimented by an NTHSA investigation of a fatal crash — is available.
"Please be cautious," he wrote. "Some cars will require adjustment of camera pitch angle by service."
In response to a question on Twitter, Musk said owners will know because the car can't calibrate its camera itself.
Auto steer limited to 45 mph on highways for now, i.e. heavy traffic, where it is needed most. Limit will raise as we get more data.

— Elon Musk (@elonmusk) January 22, 2017
"Car won't complete camera calibration," he wrote. "Working on software solution to adjust image crop dynamically, so camera more robust to pitch angle."
@jakebathman Car won't complete camera calibration. Working on software solution to adjust image crop dynamically, so camera more robust to pitch angle.

— Elon Musk (@elonmusk) January 21, 2017
These are presumably new Model S and Xs, which means that a crashed Tesla or another vehicle with similar technology seems as though it'd likely really need calibration. We emailed Tesla for more specifics about the vehicles but have not received a response.
Despite Autosteer potentially being 40 percent safer than human drivers, Musk tweeted the new version will also be restricted to use at 45 mph on higher-traffic highways, "where it is needed most." He wrote that the limit will increase eventually.
As Road & Track pointed out, that means older Teslas with less hardware can drive themselves faster than newer ones. (Tesla has said it will unlock ADAS and autopilot features gradually on the newer hardware suite, so this shouldn't be too much of a surprise. Find out what now works and still is locked on new Teslas from this Verge report.)
Dealerships say OEM glass only
And in other calibration news, glassBYTEs reports some auto glass repairers are finding out the hard way that aftermarket glass might lead to dealerships refusing to calibrate rearview mirror cameras.
Rearview mirrors typically include at least one camera so the car can "see" the road for adaptive cruise control or autobraking. Depending on trim and OEM, the sensor for weather-savvy automatic windshield wipers or even a ADAS laser sensor might also be housed there.
Not surprisingly, installing a new windshield can affect how these items work. Glass companies in the U.S. and United Kingdom have rushed to roll out companywide calibration capabilities because of this. (It's unclear if their calibration options are actual OEM techniques or an aftermarket means of simulating them.)
According to glassBYTEs, other U.S. glass repairers without such capability have been frustrated by dealership refusals to accept a sublet calibration job when aftermarket glass is installed.
"He won't listen to a word I'm saying, even though I explained it's the same manufacturer that makes Volvo glass," Glasspro training manager Jeff Olive told the publication. "He said if it doesn't say 'Volvo' on the glass it won't work.
"… It makes us look bad. The insurance company eventually pays for the OE windshield, but I now have to take out a windshield I can't return and replace it – and spend the time and techs to do it. To the customer, it looks like we tried to install some cheap glass and got told no by the insurance company and the dealer."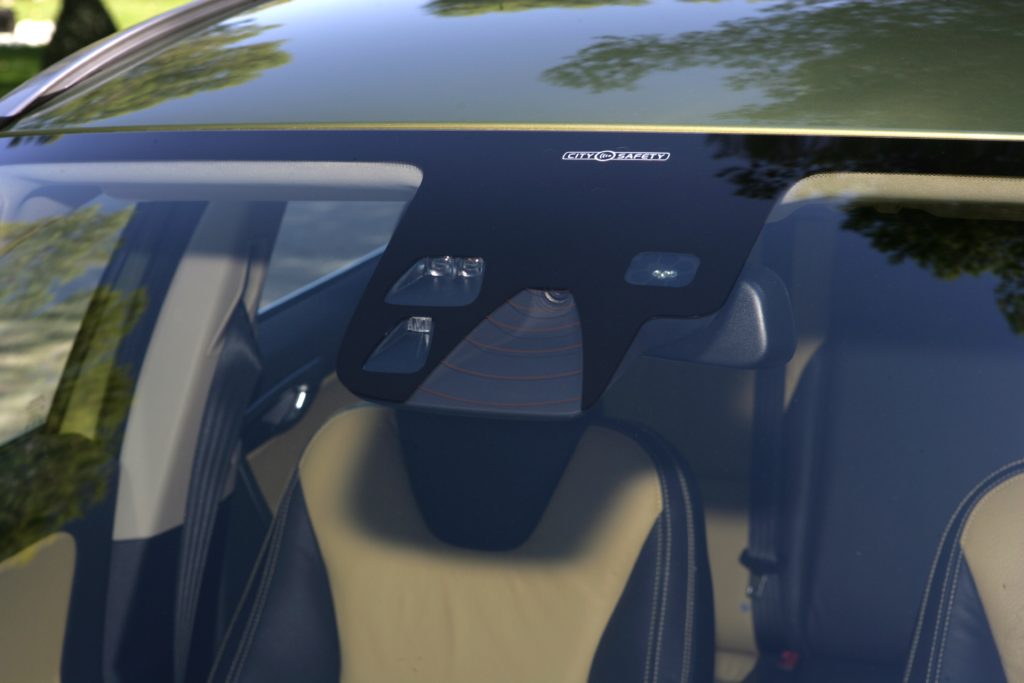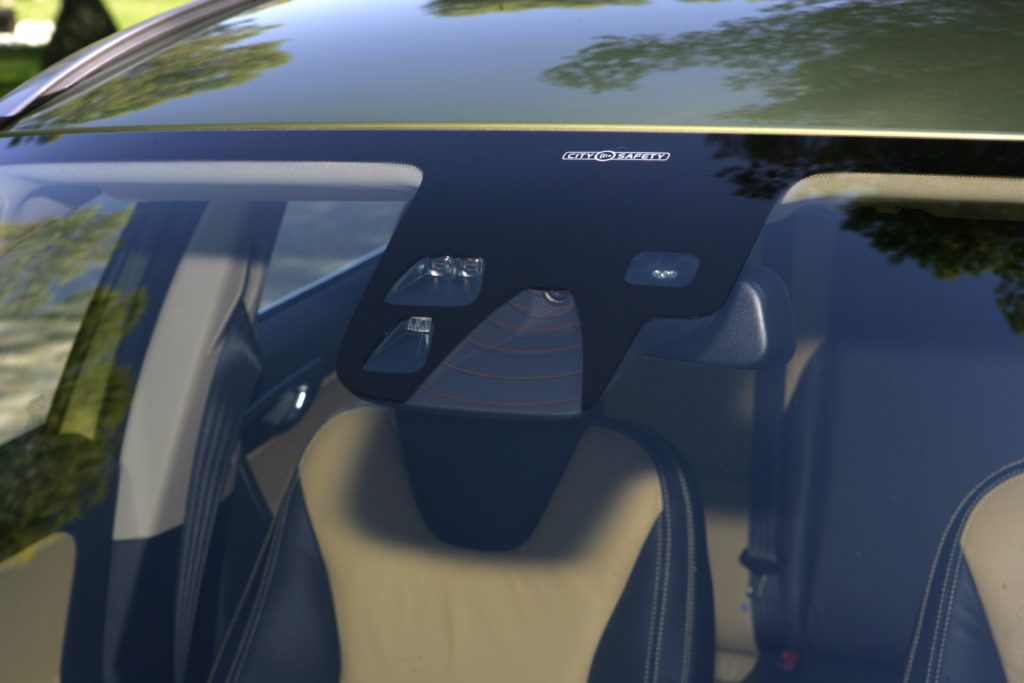 GlassBYTEs reported that Glasspro "got approval" from an insurer to put the aftermarket version on the Volvo in the first place. The story doesn't specify if it was the insurer's idea or Glasspro's to use the glass. Glasspro's website says it only uses OEM glass.
We can understand Olive's frustration, and as shops might have experienced, dealerships aren't always correct in their interpretations of OEM collision repair procedures. However, in this case, the dealerships' stances don't seem that unreasonable or inaccurate.
The service and repair centers have no way of knowing how good that non-OEM glass is, and they probably don't want the liability if a life-and-death safety system like autobraking is skewed by the aftermarket windshield on a sublet job. (And on a philosophical note, why would anyone but an out-of-pocket customer be clamoring to put aftermarket glass on a vehicle new or expensive enough to have such safety technology anyway?)
To the liability point, the dealership's affiliated OEM might have even warned against aftermarket glass' effect upon a safety camera or barred mixing the two outright. I-CAR has reported that Subaru, for example, bans aftermarket glass because it might prevent the OEM's EyeSight technology from working correctly.
We couldn't confirm Volvo's position on aftermarket glass panes at post time, though the safety-conscious OEM is certainly finicky about other items and warns about getting the "correct windscreen" for City Safety in a U.K. manual for the V40.
I-CAR notes that Volvo "specifies its own product line of cleaning solution, adhesive, activator, and primer for bonded glass," and the OEM states it does not support aftermarket collision parts.
To Olive's other point, repairers shouldn't expect aftermarket glass to be identical to OEM glass solely on the basis of production by the same manufacturer (according to glassBYTEs, it's Pilkington). Pittsburgh Glass Works, for example, produced with Corning the Gorilla Glass in the Ford GT as well as aftermarket glass lines prior to LKQ selling the OEM business to Vitro. Different price points and clients will demand different products from the same manufacturer.
The glassBYTEs story also mentions imitations of Honda and Acura windshields in conjuction with calibration. It reports that a message board poster described an Acura dealership refusing to calibrate non-OEM glass, and Olive told the glassBYTEs that he accurately recalibrated aftermarket Honda glass.
"Honda/Acura states that the use of non-OEM glass may cause the driver assist or other safety systems to not operate correctly or not at all," I-CAR wrote. "If an aftermarket glass is used, there is the possibility that the black ceramic border may not allow the camera to see through it properly."
Body shops, insurers and out-of-pocket customers should remember the glassBYTEs report when selecting parts and planning out a repair. It's not enough to restore the appearance and structure of a car, one must restore its brain and senses as well. The glass repairers' experience might be just the tip of the iceberg as growing vehicle complexity produces a safer vehicle but more exacting repair demands like calibration — and perhaps more liability risk if those demands aren't met.
Learn more about such demands and considerations with I-CAR's new calibration requirements database and glass replacement requirements database on the Repairability Technical Support portal as well as straight from the horse's mouth with OEM repair procedures there or on OEM1Stop.
More information:
"Some Car Dealers Refuse to Recalibrate Aftermarket Glass"
GlassBYTEs, Jan. 19, 2017
I-CAR Repairability Technical Support portal
Images:
Laser and camera technology for Volvo City Safety is mounted behind the windshield in a next-generation Volvo V40 in this 2012 photo. (Provided by Volvo)
A sensor and camera is shown behind the windshield in a Volvo XC60 in this 2009 image to illustrate City Safety. (Provided by Volvo)
Share This: