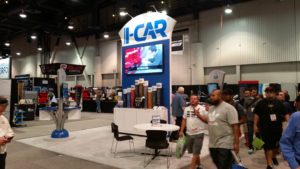 Editor's note: In the latest in an I-CAR series on collision repair issues — and a sort of sequel to Steve Marks' popular and prescient 2015 I-CAR guest column on diagnostics — industry technical relations director Jason Bartanen provides the industry a precise set of definitions related to pre- and post-repair scanning. Besides a common language for insurers, repairers and customers to discuss the procedures, he also explains the benefit and necessity of such procedures.
By Jason Bartanen
It wasn't that long ago that Ford's aluminum-intensive next-generation F-150 was the topic of discussion throughout the automotive industry – not just the collision repair industry, but the entire automotive industry. Today, the most popular discussion topic is diagnostics, or "scanning."
While this topic hasn't raised much of an eyebrow for the majority of the automotive industry, it's the most hotly debated issue in the collision repair industry. By now, you've no doubt heard the terms "pre-scan" and "post-scan" several times — maybe several hundred times over the past few months. Unfortunately, not all industry professionals have a strong understanding of each of those terms.
Furthermore, for this article, we'll add yet another term," post-repair calibration," and we'll collectively call these procedures collision repair diagnostics.
Over the past several months, there hasn't been a day that's gone by that I didn't engage in at least one conversation (but usually several) about collision repair diagnostics and the need to incorporate scan tools into our daily collision repair processes. Despite the continued discussion, there still seems to be quite a bit of confusion over some terms, the process, and when scanning is necessary.
Definitions
Before any meaningful conversation can take place about the collision repair diagnostic process, it's important to ensure that some of the common terms are defined and understood. If there is confusion around a term, the conversation is sure to fail.
Earlier this year, I-CAR hosted a Repairability Summit and invited a number of subject matter experts. The goal: inter-industry developed and vetted definitions for pre-scan, post-scan and post-repair calibration. Through meetings and several iterations of draft definitions, we were able to land on definitions that the group felt comfortable with. Those definitions were published on the Repairability Technical Support website in October 2016, and now, here:
Pre-scan/Health scan (Capturing codes)
Pre-scan/health scan is a step in the damage analysis/blueprinting process used to identify errors, faults and/or damage related and unrelated to the collision. Pre-scanning is also done to capture diagnostic trouble codes (DTCs).
A pre-scan is not possible if the 12-volt electrical system and vehicle communication networks are disabled or cannot be maintained throughout the scan.
If a pre-scan is not possible because of vehicle damage, it should be done as soon as repair progress allows it to be done safely.
Post-scan (Identifying/clearing codes)
Post-scan is a post-repair, quality control process used to ensure all vehicle system diagnostic trouble codes, related and unrelated to the collision, and those set during the repair, have been identified and cleared.
A test drive may be required prior to clearing some codes; some codes may only appear after certain driving distances, key cycles or other enable criteria has been reached.
Post-repair calibration/initialization (PRC/I)
Post-repair calibration/initialization (PRC/I) is a required step following the removal, installation and/or repair of many safety and driver convenience system parts.
PRC/I may also be required if there is damage/trauma to the mounting location(s), removal and installation (R&I) or removal and replacement (R&R) of the cameras/sensors/mounting locations, R&I or R&R of parts in front of, or behind, cameras and/or sensors, or R&R or R&I of closure/trim panels.
Access to OEM information is mandatory to determine if post-repair calibration is required. The following may also be required: a scan tool that has been confirmed by the tool's provider to have the required initialization/calibration capabilities for the vehicle and model year involved, special tools and/or a test drive following vehicle maker-established parameters.
PRC/I may also be referred to as aiming, health check, module setup, relearn, zero-point calibration, initiation or calibration.
These basic definitions, developed and vetted by the collision repair inter-industry, and published by I-CAR, are intended to differentiate tasks associated with collision repair diagnostics and serve as a foundation for industry professionals. These definitions do not represent an all-inclusive list of collision repair diagnostics definitions or tasks.
These definitions do not include include diagnostic troubleshooting or repair, nor are they meant to represent when, or how, collision repair diagnostics should be performed. Always refer to the OEM information for scanning, calibration, and tool and equipment requirements.
When to scan
While the definitions were fairly easy to gain consensus on, the debate on when to scan continues. An industry colleague summed it up best when he said "there is no way to demonstrably prove that Diagnostic Trouble Codes (DTCs) are identified and resolved without performing scanning operations."
Similar to three-dimensional measuring being used to identify and confirm removal of all the damage to the vehicle structure, the only way to determine, with a great level of certainty, that there are no faults present is to scan the vehicle.
Simply relying on Malfunction Indicator Lamp dashboard lights (MILs) will not identify damage to all systems. Another industry colleague, who works for an OEM, made a great point at SEMA: The MILs are indicators for the vehicle owner that something is wrong with their vehicle and it should be brought in for diagnosis and repair; the MILs are not designed for repairers.
DTCs are designed for repairers. The DTCs will help repairers identify which system or systems have a fault. They are designed to point us in the right direction and allow us to begin to narrow down the parts that require repair or replacement.
That stated, checking for MILs is an important step in the process, as it will help to identify systems that may have damage. MIL inspection, coupled with pre-scanning is the best way to identify all of the damage.
Pre-scanning offers a number of benefits during the damage analysis/blueprinting process — similar to how we document all of the damage using photos of the entire vehicle, not just the damaged area. Not only does it help identify damage likely caused by the collision, it also helps identify damage likely NOT caused by the collision.
Have you ever had a vehicle owner return to your facility saying things like, "That light was never on before," or "That problem never existed before the accident"? Doing a pre-scan of the vehicle and identifying all of the DTCs will not only help you identify the collision-related damage, it will also help you in those situations when the customer returns blaming you for an issue not likely related to the collision.
Having documentation around key cycles and/or mileage since a code was set will ease the conversation with the vehicle owner before the vehicle is repaired. Having this information will also help guide the conversation between repairer and insurer.
Identifying collision-related electronic damage during the damage analysis process will help improve cycle time, ensure that all damaged parts are replaced, and help in determining which systems will require calibration and/or aiming following repairs. More on this topic in an upcoming article.
Similar to pre-scanning, post-scanning is the best way to determine if all of the system faults/codes have been addressed and will provide a quality control measure that can't be matched by doing a visual inspection only. Performing a post-scan, and documenting the results, are steps that should be done before giving the vehicle back to the customer. This will offer you a level of certainty that all repairs have been completed.
One important note about post-scanning: Post-repair calibration/aiming requires additional steps beyond post-scanning.  While post-scanning will help identify/clear any remaining diagnostic trouble codes, it may not identify Advanced Driver Assist Systems (ADAS) parts that require calibration/aiming. Again, we'll cover post-repair calibration/aiming in an upcoming article.
Conclusion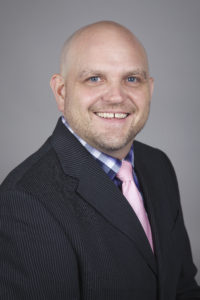 While the industry has made great strides in recognizing the need for collision repair diagnostics and scanning, there are still a number of questions that remain. As vehicle technology continues to evolve, the need for scanning collision-damaged vehicles will also continue to evolve.
In the next I-CAR guest column, we'll dig deeper into post-repair calibration, explore why it's important for complete, safe and quality repairs, and we'll share some tools that you can use to determine when a post-repair calibration procedure is required.
Jason Bartanen is the director of Industry Technical Relations at I-CAR, a not-for-profit education, knowledge and solutions organization designed to support the evolving needs of the collision repair inter-industry. Bartanen leads I-CAR's Repairability Technical Support Initiative. He is also a member of the SkillsUSA National Collision Repair Technology committee and an advisory committee member at Fox Valley Technical College and Northeast Wisconsin Technical College.
More information:
I-CAR Repairability Technical Support portal
Images:
SEMAgoers walk by I-CAR's booth at SEMA 2016. (John Huetter/Repairer Driven News)
I-CAR industry technical relations director Jason Bartanen is shown. (Provided by I-CAR)
Share This: