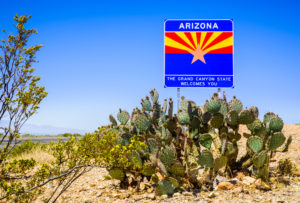 Middle District of Florida Judge Gregory Presnell has refused to reconsider throwing out Arizona collision repairers' antitrust and steering case against insurers.
As colleagues in other related cases have attempted, an appeal to the Eleventh Circuit would be the only option for the Arizona shops in Legends et al v. State Farm et al following Presnell's decision Friday.
Presnell tossed the entire Arizona case in December 2016 based on his opinion of federal price-fixing and boycott allegations and Magistrate Judge Thomas Smith's April evaluation of state-level allegations of unjust enrichment (getting something without paying for it) and tortious interference (in this case, "steering" customers away from a business by improper means).
Presnell agreed with Smith's assessment to dump all the state-level claims, refusing to examine GEICO's objection to a Smith comment that might prove favorable to Arizona shops suing insurers over steering.
"As the footnote at issue is admittedly dicta, the Court declines to address it in the context of an objection to a Report and Recommendation," Presnell wrote in December. "Dicta" refers to a judge's two cents, not a formally binding opinion.
'It seems they need me to go to one of their shops': Insurer steering specifics alleged in Ariz. lawsuit
As Smith observed, Arizona law allows a business to sue because of a "prospective" batch of customers, which the shops argued was ""namely Defendants insureds and/or claimants, Plaintiffs' current customers, and customers that represented to Defendant insures that a Plaintiff's business was their choice repair facility."
Smith had pointed out an Arizona Supreme Court ruling that "held that the defendant's publication of defamatory reports about the plaintiff's business would likely have deterred potential customers and therefore supported a claim for tortious interference. (Antwerp) supports a finding that a claim for tortious interference with business relations can be based on interference with an identifiable class of customers." That's an interesting line of attack for future shops, even if Presnell deemed Smith's comments speculation and not legal Gospel.
However, Smith threw out the case anyway because the shops didn't tie each defendant individually to the allegation and didn't make a strong enough case that the steering attempts were illegal. And being a jerk but not actually succeeding at steering doesn't count either as steering, Smith wrote.
"Finally, allegations of unsuccessful attempts at steering, no matter how deplorable the conduct, do not constitute tortious interference because Arizona law requires actual damages resulting from the interference, and Plaintiffs have not alleged a cognizable injury in any situation where a Defendant tried but failed to steer someone away from one of Plaintiffs' businesses," Smith wrote.
(By the way, Smith was calling "deplorable" an alleged Safeco attempt to persuade a customer that should she use her longtime shop Jan's Spectrum "then you kind of are related to" a lawsuit between Safeco and the shop. Safeco and Liberty Mutual didn't reply specifically to the allegation, saying generally that all of the specific claims didn't meet a plaintiff's legal burden.)
azfamily.com 3TV | Phoenix Breaking News, Weather, Sport
At the federal level, Presnell felt that the Sherman Antitrust Act allegations didn't have enough evidence to support price-fixing, just insurers acting the same way as a competitor.
"At most, they establish that the Defendants have engaged in conscious parallelism, following State Farm's lead with regard to labor rates, quality of repair parts, and so on," he wrote in December.
Presnell wrote that boycott allegations didn't hold up either, since the shops hadn't presented enough evidence to back up claims, "for example, one or more of them refused to accept State Farm's market rate and, in response, the Defendants began badmouthing the noncompliant shop."
And since the shops were still repairing shops for the various defendant insurers' customers, there really wasn't a boycott at all, Presnell argued.
The shops' attorneys had fought the dismissal by arguing that while they had unfortunately in their objection cited the wrong part of their lawsuit, the court should have considered the rest of the document. Presnell didn't like that argument, calling it a) not his job and b) a request "to act, in essence, as an advocate for a represented party."
But it was moot anyway, he ruled.
"However, when those four paragraphs are read in context with the paragraph that preceded them (which the Plaintiffs did not cite), it is clear that what is being asserted is not participation in an agreement to fix prices but instead – at worst – conscious parallelism, an issue addressed at length in the relevant order," Presnell wrote.
"… In the absence of an agreement to do so, it is not a violation of the antitrust laws for the other Defendant insurance companies to 'refuse[] to pay more than what State Farm designates as the market rate.'"
The shops had provided statements from various insurers' representatives, including "in Pennsylvania, a representative of Progressive Defendants explained that body shops do not 'affect pricing;' rather, the insurance companies get together to determine rates and that new rates would likely be determined at a 'big meeting' that was scheduled in April 2015."
Presnell — whom appellant shops have accused of applying too high a standard to the initial stage of a case — called this and other statements "entirely vague," possibly even "benign," and lacking a good enough sense of the speaker's credibility.
"The Plaintiffs complain that they should not be required to identify their witnesses at this stage of the proceedings," he wrote. "The Court did not suggest otherwise. All that would be required is something to explain why the speaker possesses the information. To put it another way, if one assumes that State Farm is part of a secret price-fixing conspiracy – with billions of dollars in penalties at stake if its existence were to be revealed – it seems exceedingly unlikely that every one of the tens of thousands of State Farm employees is let in on that secret. Thus, merely saying that the speaker works for State Farm is not enough, on its own, to make that person's vague assertions about the conspiracy plausible."
Except that the facts of the case are supposed to be taken as true, the shops wrote.
"As the court recognized, it is required to accept the allegations of the complaint as true," the shops wrote. "The dismissal order cited no authority that this nondiscretionary duty only becomes operative upon the complaint's including additional facts the court subjectively determines its needs to provide supplementary support for the admissions."
Featured image: The Arizona state line is shown. (dszc/iStock)
Share This: