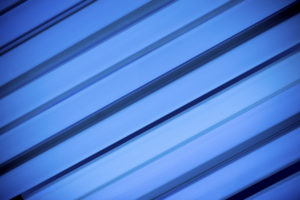 Our content partner Collision Repair Magazine has published a great overview of the strengths (speed) and drawbacks (safety) of using ultraviolet radiation to cure paint (and restore cloudy headlights!). 
Painters and shop owners won't want to miss the guest column by B-TECH Systems technical sales and marketing manager Peter L. Phillipson.
Here are some highlights to whet your appetite. Read the full article here.
How it works
"Two pack or urethane paint systems that most body shops are familiar with include a hardener that contains isocyanate that kicks off the molecular cross-linking of the paint. In UV technology the coating contains photoinitiators that basically take over for the hardener used in conventional urethane products. When the photoinitiators contained in the UV coating are exposed to UV radiation they change, chemically triggering the cross-linking/curing process.
"As with different hardeners that can be fast, medium or slow, various photoinitiators are available that respond to certain wavelengths. This is to get the right balance between fast curing and reasonable pot life. For example, you could produce a really quick cure, but the coating was so sensitive that natural UV light coming through a window started to harden the paint in the spray gun tip!"
Where it could be useful
"In the longer term, I predict that UV will be commonly used in the refinish market but will be better suited to purpose built installations. For example, a drive-thru booth connected to a drying chamber. Once the vehicle is painted, it is pushed into the drying chamber freeing the booth for the next vehicle. This method would not be easily adopted in a retrofit market.
"In the short term, the growth in UV will be for smaller panel applications and predominately for primers. In that area it will be competing against infrared equipment. There are some very good fast curing urethane primers available. We tested one recently that was ready to sand in five to six minutes after using short wave infrared. UV is currently producing results of three to four minutes, so it's not a great amount of time saving."
Learn more in the full Collision Repair Magazine guest column here.
More information:
"Handle with caution when curing with ultraviolet"
Peter L. Phillipson in Collision Repair Magazine, Feb. 1, 2017
Featured image: Ultraviolet radiation is one option for automotive refinishing. (Pinopic/iStock)
Share This: