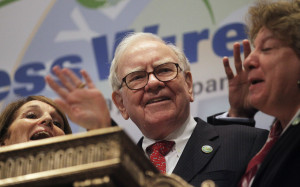 Shops might find more GEICO policyholders coming through the door in the next few years, according to Berkshire Hathaway Chairman Warren Buffett's 2016 letter to shareholders Saturday.
Buffett last year noted plans to dethrone No. 1 auto insurer State Farm by 2030. GEICO is No. 2.
"GEICO's growth accelerated dramatically during the second half of 2016," Buffett wrote. "Loss costs throughout the auto-insurance industry had been increasing at an unexpected pace and some competitors lost their enthusiasm for taking on new customers. GEICO's reaction to the profit squeeze, however, was to accelerate its new-business efforts. We like to make hay while the sun sets, knowing that it will surely rise again.
"GEICO continues on a roll as I send you this letter. When insurance prices increase, people shop more. And when they shop, GEICO wins."
Berkshire Hathaway's annual report, posted Monday, indicated that GEICO grew written premium revenue 12.5 percent to $26.3 billion, and earned premium rose 12.2 percent. (As time passes without a claim, insurers can bank the premium.)
GEICO grew voluntary policies-in-force — anything not a state minimum requirement —  974,000, or 7 percent, contributing to the overall premium financial tallies. Voluntary auto new business sales rose 10.9 percent.
Unspecified GEICO rate increases also contributed to the $26.3 billion in written premiums, Berkshire Hathaway said. For context, State Farm told the Bloomington Pantagraph in a Tuesday story that the carrier raised auto insurance rates 5.1 percent last year. Allstate's auto brand raised the average premium 7.1 percent, according to a transcript on Seeking Alpha.
Buffett's reference to "accelerate its new-business efforts" is probably code for some combination of deflated premiums in relation to rivals and spending a ton of money on advertising.
GEICO's underwriting expenses –non-loss costs like ads and overhead — rose more than 10.1 percent to nearly $4 billion. So remember that when an adjuster pleads poverty. No. 3 Allstate, by comparison, increased this figure just less than 3.5 percent, to nearly $4.6 billion. (Allstate also has more infrastructure — GEICO is purely direct, after all.)
In any case, spending more on ads and/or charging customers less doesn't excuse GEICO from its obligation to return vehicles to pre-loss condition.
And GEICO's doing OK, by the way. Revenue rose to nearly $25.5 billion in 2016, up to more than $22.7 billion in 2015. Net earnings rose $2 million to $462 million.
As for cost-cutting (or perhaps simply uninformed adjusters), GEICO is interesting in that it is more likely to refuse reimbursing a direct repair shop which asks for various non-included procedures than it is a non-DRP shop, according to the latest "Who Pays for What?" survey in October 2016.
While DRP shops by the nature of their agreements are set up to offer insurers cost concessions, most of the other Top 8 auto carriers are more responsive to network shops than outsiders, the study by Collision Advice and CRASH Network found.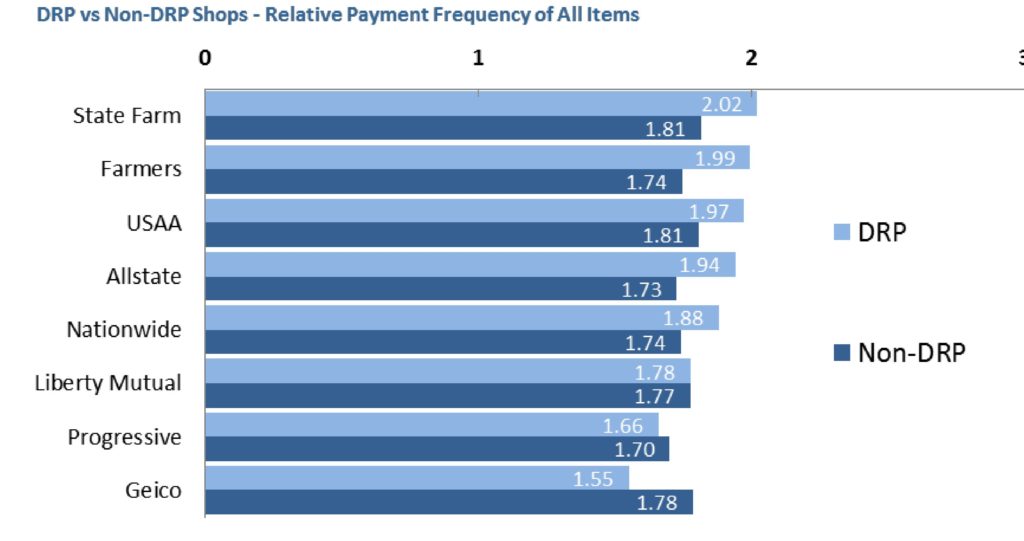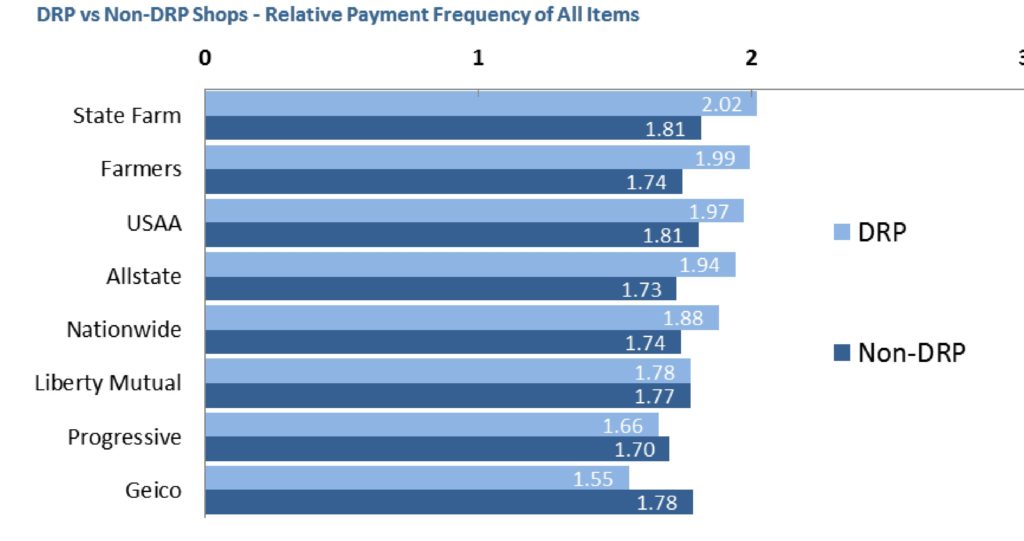 More information:
Warren Buffett's 2016 letter to shareholders
Berkshire Hathaway, Feb. 25, 2017
Berkshire Hathaway 2016 annual report
Berkshire Hathaway, February 2017
Allstate fourth-quarter 2016 earnings transcript
Seeking Alpha, Feb. 2, 2017
Images:
Berkshire Hathaway Chairman and CEO Warren Buffett smiles at the New York Stock Exchange before ringing the opening bell on Sept. 30, 2011, in New York City. (Mario Tama/Getty Images News/Thinkstock file)
October 2016 "Who Pays for What?" survey data shows the number of insurers which consistently pay "most of the time," which scores 2, or "always," which scores 3.  (Provided by CRASH Network and Collision Advice)
Share This: