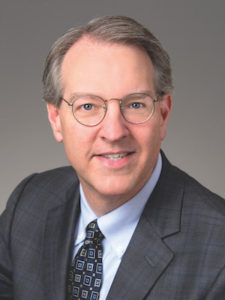 After learning of a constituent who was told by an insurer that third-party claimants lacked the parts rights of first-party claimants, state Rep. Matt Pierce said he sought to create "parity" through House Bill 1559. 
The constituent was struck by another party, and asserted their right to OEM parts under Indiana law, which declares that any insured with a car up to 6 model years old must be given the choice of new parts from the automaker.
The carrier said no, the rule only applies to its own policyholders, not the unfortunate drivers whom their policyholders have hit, according to Pierce, D-Bloomington.
Pierce, whose bill is dead for this session, said in an interview Tuesday it didn't seem possible this "could actually be the law."
"I checked and it was," he said.
Indiana Insurance Code § 27-4-1.5-8 states:
Sec. 8. (a) An insurer that is obligated to pay at least part of the cost of repairing the exterior of a motor vehicle under an insurance policy issued by the insurer may not direct a body shop to repair the motor vehicle until the insurer has presented the insured with a written notice that meets the requirements set forth in subsections (b) and (c).
(b) An insurer described in subsection (a) shall present the insured with a written notice that does the following:
(1) Informs the insured that the insured has a right to approve the type of body parts to be used in the repair of the motor vehicle.
(2) Gives the insured an opportunity, in approving the type of body parts to be used in the repair of the motor vehicle, to select from among the following:
(A) New body parts manufactured by or for the manufacturer of the motor vehicle.
(B) New body parts that were not manufactured by or for the manufacturer of the motor vehicle.
(c) An insurer described in subsection (a) shall give the insured an opportunity to indicate in writing the type of body part that the insured approves for use in the repair of the motor vehicle. (Formatting added.)
Pierce's bill would have specified third-party claimants as well here. He said he couldn't determine why the existing law lacked this provision.
He called HB 1559 "my attempt to close that loop."
"You ought to have that right," he said.
The bill failed to receive a committee hearing by a legislative deadline, killing it for this session, a spokesman for the House Democrats said Monday.
"Apparently, the insurance industry made known to the powers that be" that it "didn't like that idea," Pierce said.
Pierce said Indiana rules prevent a bill sponsor with a bill before a committee from offering it as an amendment. Because of this, he said that next session he might forego sponsoring a bill so that he'd retain the opportunity to get the language passed as an amendment to another relevant bill.
Pierce said that his goal was "just to create parity" with first-party claimants.
"That's all I'm really trying to do," he said.
Asked if he'd consider extending the timeframe past six years, since third-party claimants have no contractual obligation to an insurer to accept non-OEM parts, Pierce said he hadn't formulated an opinion. He saw HB 1559 bill as a means of "closing a loophole in the law."
Pierce said he'd been asked why customers wouldn't just file a claim with their own insurers and go through subrogation.
But he said "many people are concerned" that filing such a claim with their own insurers would be "points against them" — leading to higher premiums.
"I think that's one reason why it would be good to create parity," he said.
Insurer representatives have been known or alleged to get their facts wrong in statements to body shops or customers, and we're still a little skeptical about the carrier's statement to Pierce's constituent. Indiana is a tort state, which would seem to imply the person who hit the constituent technically has to pay to restore the car to pre-loss; the insurer's just picking up the check for whatever the amount is up to the coverage limit. The claimant hasn't contractually agreed to anything with that insurer.
Still, given experiences like Pierce's constituent's and what Pierce indicated was insurer opposition to the bill, then perhaps that's a sign his measure is better than the status quo even if it implies third-party parts rights vanish after the first six model years. We look more at those considerations and what a shop general manager and IABA president has seen happening with third-party claims in the state.
We asked the Indiana Department of Insurance early Tuesday evening and the Insurance Institute of Indiana for more clarity into what rights third-party insureds have in the state but have yet to receive a response.
Be heard: Indiana legislator contact information can be found here.
Featured image: Indiana Rep. Matt Pierce, D-Bloomington. (Provided by Indiana Legislature)
Share This: