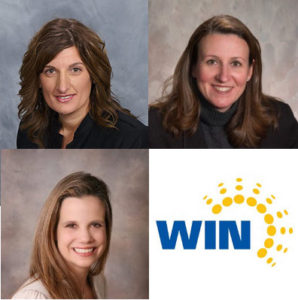 The Women's Industry Network announced Monday it had named executives from PPG, 3M and Assured Performance its 2017 "Most Influential Women in Collision Repair."
PPG manager of marketing communications Cristina Fronzaglia-Murray, 3M automotive aftermarket sales and marketing manager Renee Ricciotti and Assured Performance industry relations Vice President Elizabeth Stein took the top prize for the year.
Nominees are vetted and winners selected by third-party consulting firm MiddlEdge, which ensures impartiality. Honorees are selected for having "enriched the collision repair industry with their leadership, vision, and commitment to excellence," according to WIN.
"As WIN celebrates being 500 members strong just 10 years after its founding, the 2017 MIW nominees showcased the geographic, functional and sector diversity of women who are shaping the future of collision repair," MiddlEdge owner Sandra Herron said in a statement. "This year's award winners have blazed new trails for women in the industry. Each has a remarkable track record of creating company value, developing industry talent and serving both her local community and the collision repair industry."
We are proud to announce #3M Sales and Marketing Manager Renee Ricciotti is an honoree for the prestigious 2017 Most Influential Women (MIW) pic.twitter.com/mSnIiu0yW1

— 3M Collision Repair (@3M_Collision) March 6, 2017
Stein in an interview Monday said she was "still a little in shock."
"I'm just so humbled," she said, calling it one of the most meaningful awards and praising fellow honorees Fronzaglia-Murray and Ricciotti.
Fronzaglia-Murray called the award "very much a surprise." She described the recognition from her colleagues, who nominated her, one of the best aspects of the nomination process
"You never think that you're doing enough," she said. "… You're never sure that you're making a difference."
The Most Influential Women award launched in 1999, and WIN took over managing it in 2013. More than 80 women have won the honor.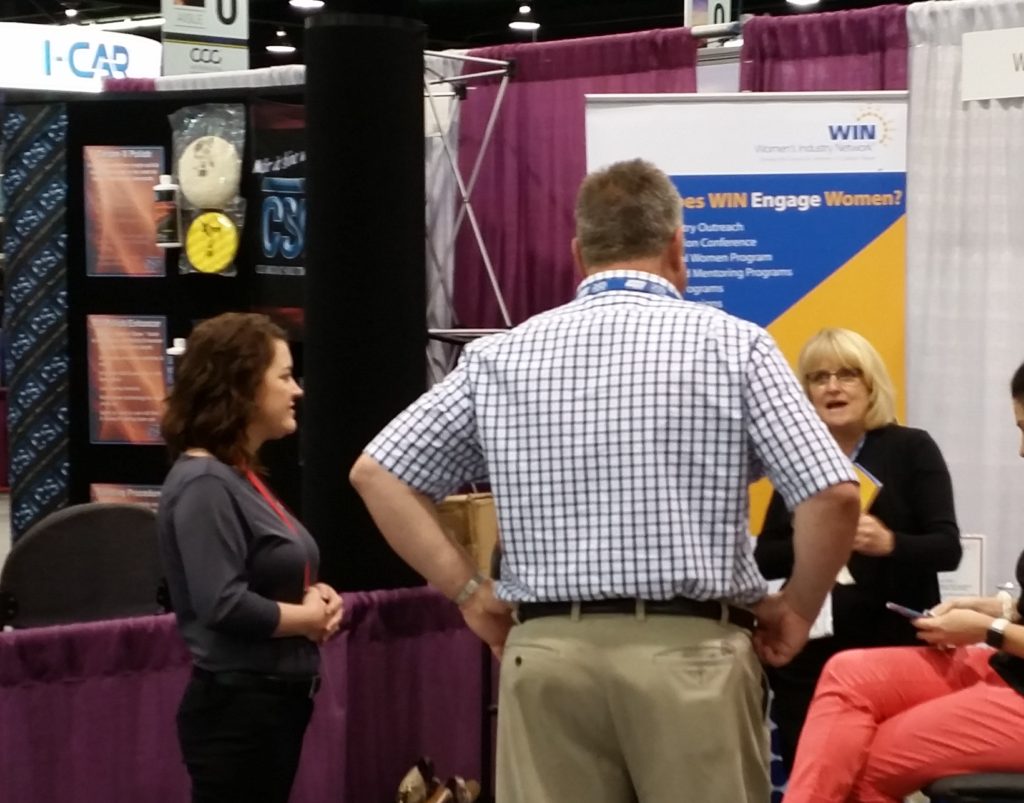 "The recipients have been a positive influence within the industry and their local communities," DCR Systems Chief Financial Officer Cheryl Boswell, a 2015 honoree and co-chairwoman of the 2017 search committee, said in a statement. "This award recognizes those women who not only excel within their own companies, but who are also active in mentoring others to help them advance within our industry. It is an honor to work among these amazing women who continue to elevate this industry and who lead by example."
The organization — which men may join as well — is designed to encourage women to enter collision repair and support those already within the industry.
"Having been with WIN since its inception in 2006, it is wonderful to see first-hand how the MIW program has evolved and grown and how perfectly it aligns with WIN's mission to 'enhance the role of women in the industry.' Every year I am truly amazed by the diversity of every nominee's talent and industry involvement. It is my honor to extend heartfelt congratulations to Cristina, Renee and Elizabeth (Liz) for winning this prestigious award," stated Petra Schroeder, WIN Chair.
"I very much believe in WIN," said Stein, a member of the organization. She said "a lot of my mentors" came from within WIN, and she said the organization planned to more develop more formal mentoring as well.
Fronzaglia-Murray said she's supported and been a member of WIN for seven years and looked to it for inspiration. Her team at PPG has several women, and she encourages that sales force to be a part of the body.
Women in the industry: Then and now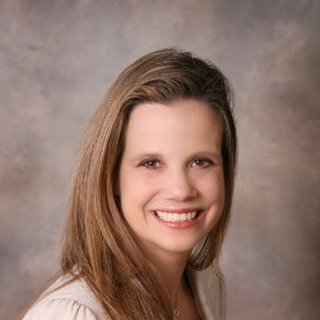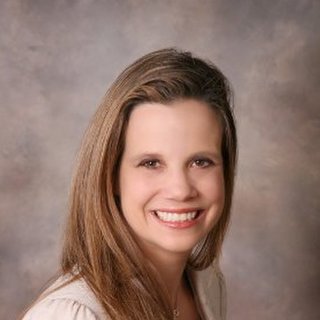 Asked if the industry had made it easier for women to work in the collision repair ecosystem, Stein said Monday it certainly wasn't as difficult as it was for her predecessors — "they had a much harder role" and "busted their ass" to prove themselves.
"It's not as adversarial," she said of the industry.
"I've been truly blessed," she said. At Fix Auto, she received a promotion despite having a 2-month-old child — and telling her boss the elevation made no sense for that reason. At Assured Performance, CEO Scott Biggs will encourage female staff to speak up for themselves and not let their jobs cut into their home lives.
Still, she recalled one advisory council where she was the only woman, and the male council members assumed she was there to give a presentation. "I'm at the table with you," she said she corrected them.
Once in a while, Stein said she'll have a negative experience, but "I just roll with the punches."
"You just figure out a way," she said. "… You can't get caught up."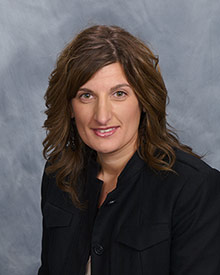 Fronzaglia-Murray said that when she started at PPG 23 years ago in industrial and fleet coatings — which had even fewer women than automotive coatings — she was "totally scared out of my mind."
Some of the places she visited for her job didn't even have a women's restroom, and she'd attend conferences of 500 — 497 of which were men.
Now, there are more women, particularly in automotive, and while the numbers When she won the Most Influential Women award Monday, she received a flurry of congratulatory messages from male colleagues and business partners. The sentiment included "You're one of us," she said.
"They're also proud at the end of the day," she said.
Though their comments suggest the automotive world is more accepting of women today, WIN's mission remains highly relevant. You've got a six-figure technician shortage and an organization designed to encourage a largely untapped 50 percent of the workforce to enter and grow within the industry. Do the math and see how invaluable the organization could be in alleviating a major industry problem.
Asked if she's seeing more interest in the field from women, Fronzaglia-Murray said that when she started at PPG, the only women in collision repair were typically those who"grew up in it." Today, things are changing, possibly because girls today do more activities with their fathers, Fronzaglia-Murray speculated.
And the women coming in "are much smarter than I was" when she started at PPG in her 20s, she said.
"They are confident, and they are smart," she said.  "… They are eager, which is awesome."
She said another source of inspiration was the women's build at SEMA, describing the group as small, "but they're fierce, and they're mighty and they're taking charge."
More information:
"Press Release: Women's Industry Network is Pleased to Announce the Winners of the 2017 Most Influential Women in Collision Repair Award"
Women's Industry Network, March 6, 2017
Images:
Clockwise from top left, PPG manager of marketing communications Cristina Fronzaglia-Murray, 3M automotive aftermarket sales and marketing manager Renee Ricciotti and Assured Performance industry relations Vice President Elizabeth Stein won the Women's Industry Network "Most Influential Women" awards for 2017. (Provided by PPG, 3M, Assured Performance and Women's Industry Network)
The Women's Industry Network booth at NACE 2016. (John Huetter/Repairer Driven News)
Assured Performance industry relations Vice President Elizabeth Stein. (Provided by Assured Performance)
PPG manager of marketing communications Cristina Fronzaglia-Murray. (Provided by PPG)
Share This: