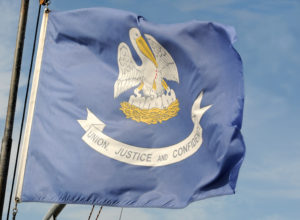 Though nothing has happened for nearly a year, the state of Louisiana's revised lawsuit against State Farm remains active in an East Baton Rouge Parish court.
Adding insult to election defeat injury the prior month, former Republican Attorney General Buddy Caldwell saw his 2014 lawsuit against the carrier — which had been featured on the famous "Anderson Cooper 360" auto body shop investigation — dismissed by 19th District Judge Donald Johnson on Dec. 15, 2015.
Caldwell, who was given thirty days to revise the case, filed a new version of the case Jan. 8, 2016, shortly before turning his office to Republican Attorney General Jeff Landry. Landry had defeated Caldwell by a wide margin — 56 percent to 44 percent — in the November 2015 election.
The case has sat idle, continued indefinitely on March 17, 2016.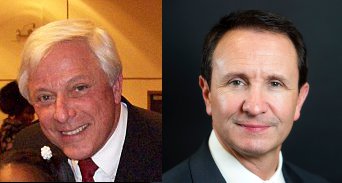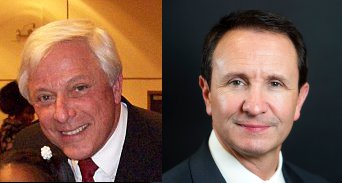 Asked if Landry would continue to seek action against State Farm — he has argued in a March 14, 2016, filing that the court shouldn't dismiss the case — press secretary Ruth Wisher provided the following statement in January of this year:
"All cases and contracts begun in the previous administration are under review to ensure the Department of Justice upholds the rule of law, adheres to the Constitution, and protects the rights of our state and its citizens."But while the case seems to be stalled in legal purgatory — as of Wednesday, nothing has happened since March 2016, according to the East Baton Rouge Clerk of Courts- – it's worth taking a look at the lawsuit for a few reasons.
Caldwell (and now Landry's) case takes an different tact than similar litigation filed by auto body shops against Sate Farm and other insurers (at one point, this lawsuit was consolidated before a Florida court with them). It suggests an avenue for fixing issues in the auto body industry by focusing on the harm to consumers.
State Farm, which typically doesn't comment on pending litigation, said earlier this year it had nothing further to share. A Feb. 1, 2016, motion from the carrier — which Landry countered in his March 14, 2016, response — offers some context into the carrier's position and a counterpoint to the state's allegations.
For one thing, State Farm's attorneys wrote, not enough has changed in the revised lawsuit that it deserves to succeed where its predecessor failed. In fact, it's "in large measure identical to the predecessor Petition," State Farm wrote. (Much of the original text does indeed remain, but the new document is four pages longer.)
Who regulates insurers?
Johnson didn't explain what elements of State Farm's argument resonated in dismissing the initial lawsuit in December 2015 for failure to adequately state a cause of action under the Louisiana Monopolies Act and Louisiana Unfair Trade Practices Act.
Regarding the Monopolies Act, Johnson wrote simply that the Attorney General's Office "failed to adequately identify facts concerning conduct that is alleged to have occurred in Louisiana. The State of Louisiana has also failed to adequately plead either a horizontal or vertical conspiracy."
As for the "LUTPA" trade practices law, Johnson said the state "failed to adequately state facts which show that any of defendant's actions constitute an unfair trade practice."
Caldwell's revised lawsuit provides a few more details about the allegations and explains that it's not going after State Farm for insurance-specific reasons — instead, it's attacking it for being a business that is allegedly affecting another industry and consumers in the state improperly.
"This is not an action related to the defendants' participation in the insurance market," the attorney general's office wrote in the January 2016 complaint. "Rather, this is an action related to the defendants' unlawful manipulation of the auto body collision repair industry and their attempt to control that influence that industry to the detriment of Louisiana citizens."
The distinction is important, as "acts and practices which fall under the jurisdiction of the commissioner of insurance" are specifically excluded from the Trade Practices Act, according to the lawsuit.
State Farm argued that in its Nov. 30, 2015, attempt to defeat the first lawsuit that claims handling practices "clearly are subject to the jurisdiction of the insurance commissioner," and cited precedent. "… (T)his case is about insurance claims practices, and the fact that auto body shops are also involved does not remove it from the insurance commissioner's jurisdiction."
It argued the same thing regarding the LUTPA  allegations in a Feb. 1, 2016, request to dismiss the case with prejudice.
"The alleged conduct falls squarely within acts and practices 'in the business of insurance' as defined by … the Louisiana Insurance Code, and is subject to the jurisdiction of the Inusrance Commissioner," State Farm's attorneys wrote. It noted that Middle District of Florida Judge Gregory Presnell ruled as much in one of the related cases at one point consolidated with the Louisiana lawsuit.
But the Louisiana Insurance Commissioner's Office says it has no jurisdiction over insurer relationships with body shops, according to the Attorney General's Office's new lawsuit.
"The office of the commissioner of insurance has repeatedly maintained that the Insurance Code … provides no basis for the insurance commissioner to exercise jurisdiction over the relationships with auto body repair facilities and the unfair or deceptive acts and practices that stem from those relationships," Caldwell wrote.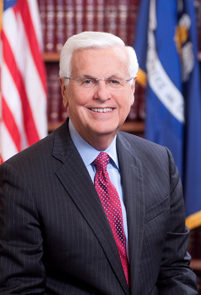 So if the insurance commissioner's office, currently helmed by Republican Commissioner Jim Donelon, can't or won't challenge insurers for improper body shop-related behavior, it seems like it would fall on the attorney general's office to do so.
On the plus side, it appears that no matter how the Louisiana 19th District Court rules, the opinion would at least clear up the apparent dispute between State Farm and the insurance department on who is supposed to police their auto body shop-related behavior. Because right now, it kind of sounds like nobody is.
Connecting the dots
In the new lawsuit, Caldwell continues to use the 1963 Consent Decree — but with better dot-connecting to make his point — to illustrate what the Louisiana Justice Department says is going on in Louisiana today.
The Consent Decree was a response to a U.S. Justice Department complaint with "substantially similar facts" as those in the state's lawsuit, Caldwell wrote:
This is not the first instance of an insurer attempting to unlawfully manipulate the automobile collision repair industry. …
The (Justice Department) complaint described a system by which appraisers were controlled by defendants and related entities, and forced to follow a plan that strived to (1) repair rather than replace damaged parts; (2) replace damaged parts by used rather than new parts; (3) obtain discounts on new replacement parts; (4) establish strict labor time allowances by the sponsored appraisers; and (5) obtain the lowest possible hourly rate.
Furthermore, appraisers were required to enlist a number of repair shops who would agree to make automobile material damage repairs based upon the appraiser's estimate and to steer repairs towards those shops who would agree to such purchases.
Guess what? Caldwell states: "Current-day insurers have resurrected the illegal acts complained of in the 1963 complaint, but through different methods."
Now, State Farm has their own adjusters and appraisers, and it misuses direct repair programs and estimating services to achieve the same result, Caldwell wrote.
The attorney general's office still also criticizes State Farm's mandate that Select Service direct repair program shops use PartsTrader to source parts, alleging it predominantly features"substandard non-OEM parts that do not meet the automobile manufacturer's safety standards. The Parts Trader platform evaluates the cost of the part and provides little to no information as to whether the part itself has prior damage and/or is safe for use in the repair process."
"The use of the Parts Trader software platform removes the ability of the repair facility to freely select replacement parts that are most appropriate for a specific repair," Caldwell continues.
This might be a harder sell from the shop end, as a direct repair program shop has contractually agreed to offer State Farm certain cost and KPI concessions but is still supposed to make its own professional decisions.
The state's trying to argue that State Farm has insinuated itself into the repair process either directly or indirectly to the point it crosses the line and makes the repair decisions itself — bringing it into the wheelhouse of another industry regulated by different elements of state law than the Insurance Code.
"State Farm adjusters have become increasingly involved in the everyday tasks performed by repair facilities in Louisiana, including but not limited to locating specific replacement parts and mandating that repair facilities use the specific parts identified by the adjuster, even when the repair shop believes that such use is neither safe nor appropriate," Caldwell wrote. "In some instances, State Farm employees even maintain an office on the actual premises of the repair facilities."
Caldwell alleges that State Farm's restrictions and a lack of context for shop Select Service rankings "creates increased pressure upon participating repairers to adhere to repair standards that are dictated by State Farm and are wholly based upon reducing repair costs, rather than on consumer safety and those safety and performance standards dictated by vehicle manufacturers."
State Farm and other insurers with DRPs have crossed the line and are now "de facto repair facilities," Caldwell alleged:
As a result of the practices described herein and through its Select Service program, State Farm has stepped outside of its role as an insurer that is merely responsible for the payment of a claim. Instead, the direct repair programs have enabled insurers to become de facto repair facilities by inserting themselves into every step of the repair process.  By its manipulation of the industry through these programs, State Farm substitutes its own judgments about necessary repairs and parts, usually with costs as its only consideration, to the detriment of consumers and any other citizens on Louisiana roadways.
It's an interesting point, as State Farm was adamant that it is not a body shop, and so couldn't violate the state's Monopoly Act.
"Any agreement between State Farm and one or more body shops providing auto repair services to State Farm insureds would be considered a vertical agreement," State Farm at one point states. "… State Farm is an insurer, not a collision repairer, does not compete in the business of auto repair, and has no share of an automobile repair market, if indeed such a market could be defined."
It also pointed out that there's nothing illegal with a direct repair program, and in fact, "the utility and lawfulness of direct repair programs (or DRPs) is well established.  Such programs use proper and permissible means to streamline claims-handling and to hold down costs and premiums and therefore benefit policyholders," the carrier wrote. Recommending one isn't illegal either, State Farm added.
Even if DRP shops' contractual obligations might make it hard for the court to feel sympathetic here, there's non-DRP shops to consider.
LUTPA
Apparently responding to the possibility that the previous lawsuit was too vague, Caldwell inserts the fact that the Louisiana Justice Department "has received complaints and information" about State Farm steering customers away from non-Select Service shops.
He also reported that such complaints and information suggests insurers "attempt to exert influence and control over non-participating repair facilities by subjecting them to the same terms and conditions as participating facilities through control of repair costs and denial of claims."
The lawsuit continues:
Upon information and belief, insurers attempt to manipulate repairs made by non-DRP facilities by providing initial estimates based only upon visible damage, denying supplemental claims, and refusing to authorize procedures required by the manufacturer guidelines and the estimating companies' procedure pages.
The Louisiana Department of Justice has received complaints and information which indicate that these practices by State Farm and other insurance companies lead to consumer vehicle repairs that are performed in Louisiana with icnreased profits for the insurance companies as the primary deteriming factor rather than safety and reliability.
That allegedly harms consumers and other Louisiana drivers sharing the road with State Farm policyholders who've received substandard repairs from the insurer's alleged meddling, according to the state.
These inadequate repairs include the use of non-OEM parts and sloppy painting which can throw off airbags, necessary repair procedures ignored because State Farm won't pay for them, and automaker-prohibited repairs like clipping and aluminum wheel reconditioning, Louisiana alleged.
"The systematic and repeated refusal to pay Louisiana repair facilities for necessary parts, procedures and repair times induces repair facilities to seek other methods to minimize costs in ways which are unsafe and unfair to customers," the state writes.
State Farm pointed out that non-OEM parts are allowed under Louisiana law, and it's on the auto body shop when quality suffers in other ways.
"Moreover, some of the purported conduct alleged … is not reasonably attributable to the Defendants despite the … conclusory and unsupported attempts to make that connection. … There is no basis in Louisiana law for the FAP's conclusory attempt to blame insurance companies for alleged misfeasance and negligence on the part of repair facilities. Defendants lawful efforts to hold down costs cannot be transformed into LUTPA violations by allegations that the efforts "lead to" or "induce" repair shops to engage in misconduct. (Emphasis State Farm's.)
Customers don't necessarily know any of this is happening, and they're being harmed by "deception," loss of value to their vehicles and the existence of vehicles that don't meet OEM safety specifications, Caldwell alleged.
That means State Farm is violating the Louisiana Unfair Trade Practices Act, the lawsuit claims:
All actions described herein offend established public policy by creating an environment where consumers are provided no meaningful opportunity to know what parts and processes are being used in the repair of their vehicle, and are not giving an opportunity to consent to the use of those parts and processes.
All actions described herein are immoral, unethical, oppressive, unscrupulous or substantially injurious.
Fraud
This is also fraud, Caldwell alleges — a count not found in the original lawsuit.
In its policy agreements, State Farm promises to restore consumers' vehicles to "pre-loss condition" following an accident.
Through the acts and practices described herein, State Farm routinely and systematically fails to restore consumers' vehicles to "pre-loss condition" following an accident.
State Farm's use of the Select Service direct repair program in order to conceal from consumer the process by which repairs are made to their vehicles and to remove consumers from decision-making roles in those repairs shows that State Farm does not intend to fulfill its promise to restore vehicles to "pre-loss condition" following an accident.
In truth and in fact, the actions described herein demonstrate that State Farm makes every effort in order to restore consumer's vehicles as cheaply as possible, without any regard to whether those vehicles are returned to the consumer in "pre-loss condition."
These actions constitute fraud ….
But such an allegation would certainly be the jurisdiction of the insurance commissioner, State Farm argued, as it would mean the carrier had "engaged in conduct that violates the terms of its insurance policies and its claim handling responsibilities under the Louisiana Insurance Code."
Unjust enrichment
The state also added the allegation that all of this constituted a count of unjust enrichment as well.
In an interesting twist from unsuccessful auto body shop attempts to plead unjust enrichment or quantum meruit on their own behalf, the state argues that by collecting premiums "which routinely exceed $1 billion annually" but allegedly cheaping out on repairs or promoting unsafe ones means the insurer has received a benefit from customers without paying for it.
Presumably, this would refer to receiving lower loss costs without compensating the policyholder with corresponding lower premiums that reflect that their vehicles won't be restored to pre-loss condition.
State Farm countered that enforcing such an allegation was the insurance commissioner's problem, not the attorney general's. Even if the latter were true, it'd still fail, according to the carrier's attorneys.
"There is no impoverishment to the State alleged, and any claim asserting a purported enrichment to State Farm or an impoverishment to anyone else would arise out of State Farm's performance pursuant to its insurance contracts with its insureds," State Farm wrote. That's a breach of contract tort, it argued.
Monopoly
Finally, Louisiana alleges that State Farm is attempting to create a monopoly — in effect if not intentionally — through its direct repair program:
The level of control exercised over participating facilities through the Agreement constitutes an actual or attempted monopolization of the relevant product market by State Farm.
State Farm's unlawful scheme and anticompetitive conduct, as alleged herein, has the purpose and effect of unreasonably restraining and injuring competition in the relevant market.
The state seems to be arguing that if repair quality drops in the auto body shop industry as a whole because of the pressure exerted by the Select Service program's power, it counts as a monopoly under Louisiana law.
Market power can be proven by evidence of anticompetitive effects. Competition is harmed when an agreement reduces output, increases prices, or deprives the market of competition on terms such as innovation or diversity in product offerings, features, or quality, and antitrust law reflects a legislative judgment that ultimately competition will produce not only lower prices, but also better goods and services.
The unlawful scheme by which State Farm directs the market for auto repairs to certain participating facilities where they can exercise near-complete control causes harm to competition in a variety of ways, including lowering costs only to themselves while maintaining supre-competitive premium rates to Louisiana consumers, and vastly reducing the quality of services rendered in the receives market.
As noted before, State Farm argued against the monopoly allegation by describing the shop-insurer relationship as vertical, and therefore subject to the "rule of reason." Such a "rule of reason claim" needs a specific market — not one as broad as "only auto repairs for which State Farm has previously contracted to pay" in the state of Louisiana, according to State Farm. (State Farm, ironically, demands an even broader market — "all customers for whom body shops compete.")
"Moreover the antitrust laws protect competition, not competitors," its lawyers wrote. Still moreover, there's no conspiracy alleged with a second party, State's Farm market share of 33 percent doesn't meet the monopoly threshold, according to State Farm.
Louisianans, body shops and State Farm will have to wait and see where this eventually goes. But hopefully not too long, as the question of whether the Insurance Department is supposed to be regulating auto body shop interactions as claims practices or if it isn't allowed to do anything certainly needs to be settled.
Share This: