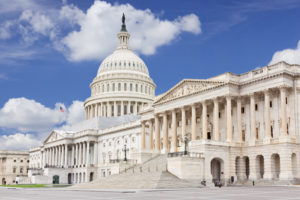 The Auto Care Association announced Monday that two Pennsylvania representatives would lead a new Auto Care Caucus to advocate auto repairers' interests on Capitol Hill.
"It's pretty broad," Auto Care Association senior director of government affairs Paul Fiore said of the caucus' mission, and the congressional entity would represent both collision and mechanical sides of the industry.
Fiore, the organization's liaison to the PBES industry, said he expects the body to grow beyond co-Chairmen Brendan Boyle, D-Pa., and Scott Perry, R-Pa. He said the group had talked to many congressional offices and been told to return once the caucus is established.
"We'll be signing people up fairly consistently," he predicted.
The group could have a lot of clout, and Fiore said he expected representatives from automaker-related caucuses to join the Auto Care Caucus as well.
"We're well-represented in every congressional district," Fiore said. Lawmakers and staff, like most Americans, have longtime relationships with their own local repairers and might be sympathetic, he said.
"Even on Capitol Hill, people do get it," he said.
Sentiment aside, there's also numbers on the aftermarket's side: "We have 5,000 jobs in your district; you need to pay attention to this," as Fiore put it.
Issues
Fiore said the focus for the caucus will be on "what we've always done" at the Auto Care Association: the independent maintenance and repair market.
One major issue will be vehicle information and ensuring the customers retain the right to dictate what is done with the treasure trove of telematics data within modern vehicles.
"Our mantra will be, 'Your car, your data, your choice,'" Fiore said. The organization in 2016 expressed concern that automakers could restrict diagnostic data from independent repairers.
"We must ensure that vehicle owners have the right to direct their vehicle's diagnostic data to independent repair shops," Auto Care Association President and CEO Bill Hanvey said in a statement last year. "And we must ensure that the independent aftermarket has the same access to the data as the car companies. If the consumer owns their vehicle, they own the data too, and they should decide where the data is transmitted."
The concern for OEMs is cybersecurity, both in terms of malicious hacking of increasingly autonomous and wired vehicles and the accessing of private owner data on "infotainment" systems.
"Cybersecurity threats are real," Fiore said. However, the organization wants to ensure that OEMs don't make it a "red herring used to keep us out" and deny access to, say, everyone but dealerships.
The Auto Care Association is in talks with OEMs now on the matter, he said.
Another consideration might be training to counter a technician shortage. Fiore quoted a co-worker who counters claims of a technician shortage by pointing out you can still get your car fixed in a day for less than $250 an hour.
"There's plenty of techs out there," Fiore said. The real issue is the lack of techs that are versed in the repairs necessary today.
Competing interests
There will be times where some of Auto Care Association's membership would be at odds with each other on an issue, which could mean an Auto Care Caucus position might negatively affect some of the Auto Care Association's own members.
For example, a mechanical repairer might support the PARTS Act, which weakens design patent protections for OEMs, while a collision repairer might oppose it. (The Auto Care Association independently supports the bill, Fiore said.)
Fiore noted the vertical integration of the Auto Care Association was "a little bit unusual" in the trade association world. However, its government affairs committee can serve a tiebreaker role between such interests, he said.
"We can certainly stay neutral" as well, Fiore said.
A good example is the border adjustment tax currently being debated. Some of his group's members "would have a distinct advantage" should the law pass, according to Fiore. But the Auto Care Association is "great guns behind opposition" to the tax, which would "have a tremendous impact" on consumers, Fiore said.
The representatives
Boyle and Perry, who are probably a little busy right now with the first months of a new Congress as well as the first 100 days of the Trump administration, did not return requests for comment.
But Fiore had a few details about the two co-chairs and why they elected to helm the caucus.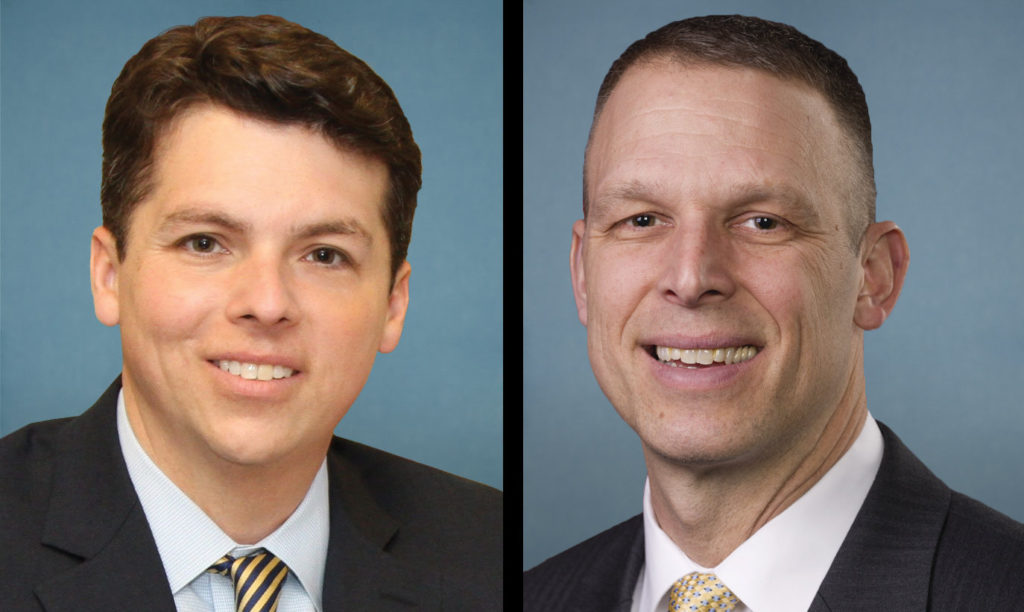 Perry, the Republican, "is actually a gearhead," Fiore said. He's happy to support the caucus and "totally gets where we're coming from, loves to talk about it"
Boyle, the Democrat, "also gets it," Fiore said. But he said Boyle was more swayed by the impact of the industry in his district as well as that from some "pretty big players" in the outlying areas.
Fiore described Boyle's thinking as "'You guys are vital. I like this.'"
He also said Boyle was young enough to "reach across the aisle" and not let partisanship preclude working on issues.
"They're good guys," Fiore said.
This session
As for the new Congress and president, Fiore said he currently wasn't seeing any major auto-related legislation to keep tabs upon, and he didn't anticipate any major change in direction from the National Highway Traffic Safety Administration.
"They're so safety-related," he said. Despite the antiregulatory sentiment of the Trump administration, the agency would likely be "very, very careful" on safety matters.
The trade group also primarily worked with NHTSA staffers too low-level to be "on the chopping block" by a new administration, he said.
What about your representative?
The Auto Care Association offered the following instructions to repairers who'd like to persuade their own representatives to join the Auto Care Caucus:
Recruitment is in full swing and members of the Auto Care Association are encouraged to contact their U.S. Representative and request that they join the Auto Care Caucus.
Review the caucus "dear colleague" letter for additional talking points.
If your representative is interested in joining the Auto Care Caucus, they can simply reach out to the offices of either Perry or Boyle, listed in the above letter. Or, if you are a constituent of either of these two congressmen, please thank them for their participation.
"Having a caucus with the Auto Care name is a great start, but now we want to ensure that it is effective," Auto Care Association government affairs director Sheila Andrews wrote Monday. "The larger the caucus, the greater the influence. We need to use this opportunity to educate legislators on our industry's most pressing issues and enlist them to fight on our behalf."
More information:
"It's Official: Auto Care Caucus Filed in Congress"
Auto Care Association, March 6, 2017
"Auto Care Association Creating Telematics Education Campaign"
Auto Care Association, May 6, 2016
Images:
The Capitol's east facade is shown. (OlegAlbinsky/iStock)
Auto Care Caucus Chairmen Brendan Boyle, D-Pa., and Scott Perry, R-Pa. (Provided by Congress)
Share This: