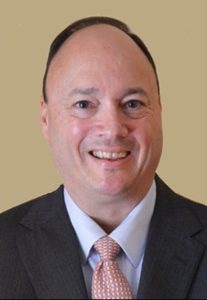 LKQ announced Thursday that the company had tapped CFO Dominick Zarcone to succeed CEO Robert Wagman, who will step down for health reasons.
Wagman had been CEO since 2011 and worked for the company since 1998. He will stay on part-time as a consultant.
"I am extremely proud of my career at LKQ and have been particularly honored to spend the past six years as CEO," Wagman said in a statement. "But I now need to slow down so I can focus on my health. I have never been more excited about the future of LKQ, am delighted the Board has selected Nick to be my successor, and will help ensure a seamless transition."
Wagman had been in the parts industry since 1987, when he worked as an accounts executive for Copart. Prior to joining LKQ, he spent three years as the outside sales manager at Triplett Auto Parts, part of that time overlapping LKQ's purchase of the company in 1998.
Zarcone started as LKQ's CFO in 2015. Unlike Wagman, Zarcone has spent the bulk of his career in the investment banking world, culminating with serving as chief financial officer of Baird from 2011 to 2015.
However, he also has advised LKQ since its 2003 initial public offering and frequently has joined Wagman in discussing industry information on earnings calls. (He also infamously reassured an analyst last year that insurers, rather than auto body shops, make parts decisions.)
"It has been a privilege to be associated with the Company for the past 14 years, and I look forward to continuing to work with the nearly 40,000 talented people at LKQ as we pursue our mission to be the leading global value-added wholesale distributor of vehicle parts and accessories," Zarcone said in a statement.
Finally, the company announced that LKQ board Chairman Joseph Holsten — Wagman's predecessor as CEO since 1998 — would become executive chairman.
"I am extremely pleased with the choice of Nick Zarcone as the new CEO. Nick has been our Chief Financial Officer since March 2015 and has been an integral part of the LKQ story since he led the team at Baird that took us public in 2003," Holsten said in a statement. "We are profoundly grateful to Rob Wagman for his dedication and commitment during more than 18 years with LKQ. We look forward to Rob's counsel as a consultant on a part-time basis while he addresses his health considerations. In addition, I will be taking on an increased role at the Company and we will collectively remain focused on our business in view of the long history of the three of us working together."
Holsten, Wagman and Zarcone have grown the company from a $328 million recycled parts vendor to a $8.6 billion diversified, global operation that draws heavily on aftermarket parts (and now glass) as well. The company also last year was named to the Standard & Poor's 500.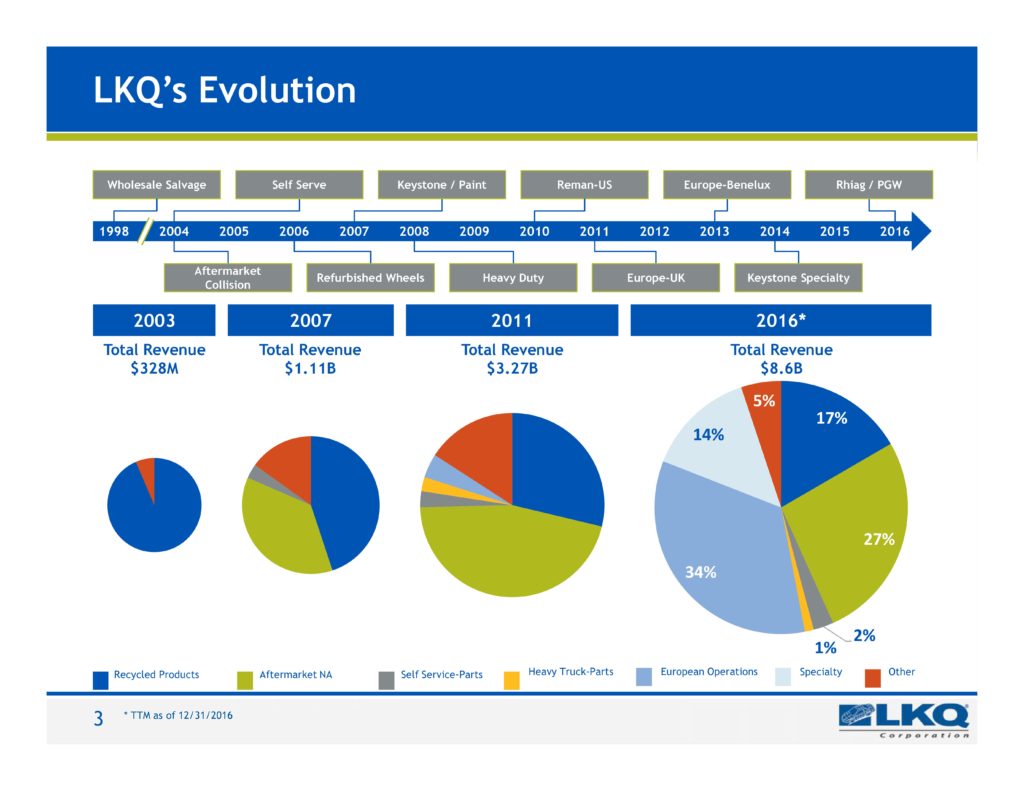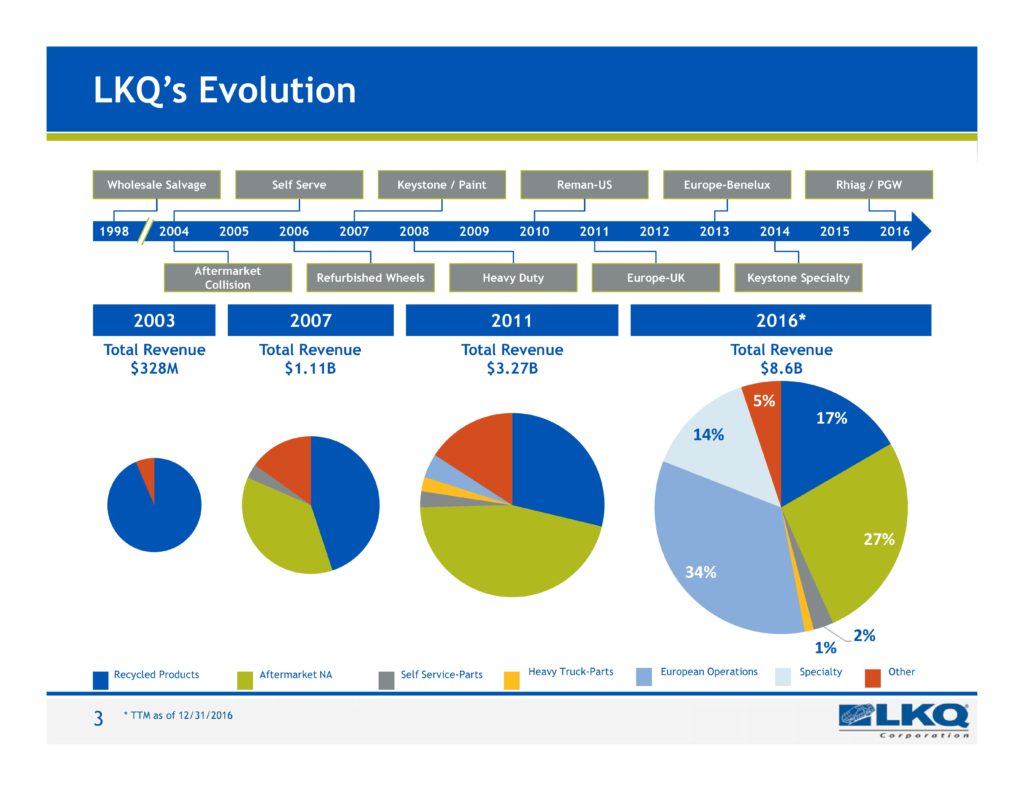 More information:
"LKQ Corporation Announces Leadership Transition"
LKQ, March 10, 2017
2017 Raymond James Institutional Investors Conference slides
LKQ, March 7, 2017
Images:
Outgoing LKQ CEO Robert Wagman, left, and LKQ CFO Dominick Zarcone, soon to be his successor, are shown. (Provided by LKQ)
LKQ has grown from a $328 million recycled parts vendor in 2003 to a $8.6 billion diversified, global operation that draws heavily on aftermarket parts (and now glass) as well. The company also in 2016 was named to the Standard & Poor's 500. (Provided by LKQ)
Share This: