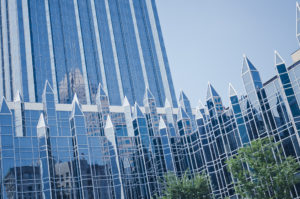 Financial media on two continents are reporting a variety of behind-the-scenes moves by players connected to PPG and Akzo Nobel following PPG's unsuccessful $22 billion-plus offer for its Dutch competitor.
Collision repairers and painters might want to keep up with all the scuttlebutt, as it could affect what's shot at one's shop — or on what terms. So here goes:
Bloomberg cited unnamed "people familiar with the matter" to report Monday that PPG was planning another offer for AkzoNobel. It did not have details about what PPG would bid this time.
Meanwhile, the Dutch financial newspaper Het Financieele Dagblad on Thursday reported that AkzoNobel is considering trying to buy Axalta. The unnamed "sources with knowledge" indicated AkzoNobel might be interested in buying other stuff as well to make itself too large for PPG to buy, according to the Financieele Dagblad.
No talks are still ongoing, said one of the sources. "But Akzo Nobel considers Axalta as a good addition. In terms of size and in terms of specialization. That's for sure.'
(Editor's note: We had to rely on Google Translate, so some quotes might not precisely reflect the original Dutch.)
In 2014, Bloomberg reported that AkzoNobel been contacted about a possible $7 billion purchase of Axalta. Obviously, nothing came of that.
Bloomberg also reported Thursday that AkzoNobel CEO Ton Buechner has been forming a battle plan and contacting shareholders about authorization to sell the company's specialty chemicals business. That'd give a total of $11 billion in dry powder for AkzoNobel to buy other companies, Bloomberg reported.
"Buechner has assembled a task force of executives and advisers that meets daily with the expectation PPG is poised to sweeten its $22 billion offer, which was rejected by the Amsterdam-based company last week, said the people, who asked not to be identified because the matter is private," Bloomberg reported. "The CEO is even wary of traveling because he doesn't want to be caught on the road in the event of a new bid, they said."
Complicating Buechner's life further, the Wall Street Journal reported Friday that the activist investing hedge fund Elliott Management, which owns less than 3 percent than of AkzoNobel, is upset it wasn't consulted about the PPG offer.
While 3 percent might seem like too low a stake for AkzoNobel to care about a shareholder's feelings, the Journal reported that the hedge fund can really cause trouble if it wants: "Elliott is a well-known activist that is managed to shake up boardrooms and trigger sales and other major changes at a succession of companies in recent years."
And finally, Reuters columnist Jeffrey Goldfarb offered some interesting analysis Wednesday on what PPG would have to cut out of itself or AkzoNobel to make the deal work:
So to make the numbers work, PPG Chief Executive Michael McGarry would need to find about 1.2 billion euros of cost savings. That would amount to 8 percent of Akzo Nobel's sales. Over nearly two decades of chemical-industry acquisitions, buyers on average have found synergies equal to about 6.8 percent of a target's revenue, according to a presentation last year by Axiall related to its own sale to Westlake.
PPG had offered about $87.98 a share for AkzoNobel, which had 252,176,412 common shares as of Dec. 1, 2016. The Pittsburgh, Pa.-based paint company earlier this month called the $22.19 billion offer "an attractive and comprehensive proposal," but AkzoNobel dismissed it as "substantially" too low.
"PPG has long admired AkzoNobel's businesses, global presence, culture and principles as well as its advances in innovative product development and sustainable business practices," PPG CEO Michael McGarry said in a statement March 9. "We believe a combination of our two companies is a very compelling strategic opportunity. We are confident that this combination is in the best interests of the stakeholders of both companies as it presents a unique opportunity to build on the successful legacies of our businesses. PPG has carefully considered the interest of all AkzoNobel stakeholders including shareholders, employees, customers and the communities it serves and has proposed its willingness to enter into serious commitments in respect of all stakeholders."
At the time, PPG signaled that it wasn't done trying to buy AkzoNobel.
"PPG continues to believe there is a strong strategic rationale for the proposed transaction between PPG and AkzoNobel and will carefully evaluate and consider its position and path forward related to its proposal," it wrote in a news release then.
More information:
"PPG Said to Prepare New Akzo Bid After $22.4 Billion Failed"
Bloomberg, March 20, 2017
"Overnameprooi AkzoNobel heeft interesse in Amerikaanse verfproducent" ("Takeover Prey AkzoNobel interested in American paint manufacturer")
Financieele Dagblad, March 16, 2017
"Elliott Management Owns Stake in Akzo Nobel, Pushes Paint Maker to Talk With Suitor PPG"
Wall Street Journal via Dow Jones Newswires, March 17, 2017
"Akzo CEO Said to Be Jolted Into Dealmaking to Fend Off PPG"
Bloomberg, March 16, 2017
"Breakingviews: PPG will struggle to paint by Akzo Nobel numbers"
Jeffrey Goldfarb column in Reuters, March 15, 2017
Share This: