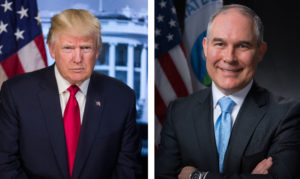 Lightweighting experts on a panel of OEMs and suppliers suggested Thursday that the rise in advanced materials complicating collision repair life wouldn't see a significant rollback despite the Trump administration's revisitation of CAFE standards.
"I don't anticipate anything significantly changing" in lightweighting, General Motors global vehicle mass integration and strategy engineering group manager Sandra Walker said at the Automotive Megatrends conference.
She noted that lightweighting — substituting milder forms of steel with lighter, stronger substrates like aluminum, higher-strength steels, composites or magnesium — also can provide attractive outcomes like more spacious interiors. Ford stamping and aluminum technology technical expert and group leader George Luckey and Valeo powertrain systems engineering R&D director Matti Vint (who was on an earlier powertrain panel) observed that factors like electric-vehicle batteries, autonomous vehicle components and other features add weight that must be offset some other way.
"There's a lot of reasons to lightweight vehicles," Walker said. "Fuel economy is just one."
The lightweighting panel was part of the daylong fuel economy segment of the Dearborn, Mich., Automotive Megatrends — and it occurred a day after Republican President Donald Trump and the EPA announced the reopening of emissions rules.
And in an even more beautiful piece of irony, the event — which draws heavy hitters from a variety of automotive-related interests — featured a keynote speaker from the Environmental Protection Agency and a panel supposed to speculate on the next decade of fuel-efficient powertrains.
EPA Office of Transportation and Air Quality assessment and standards director Bill Charmley told the audience that "I didn't know that yesterday was going to happen" when he two months ago agreed to the speech — nor did he even know of it last Monday.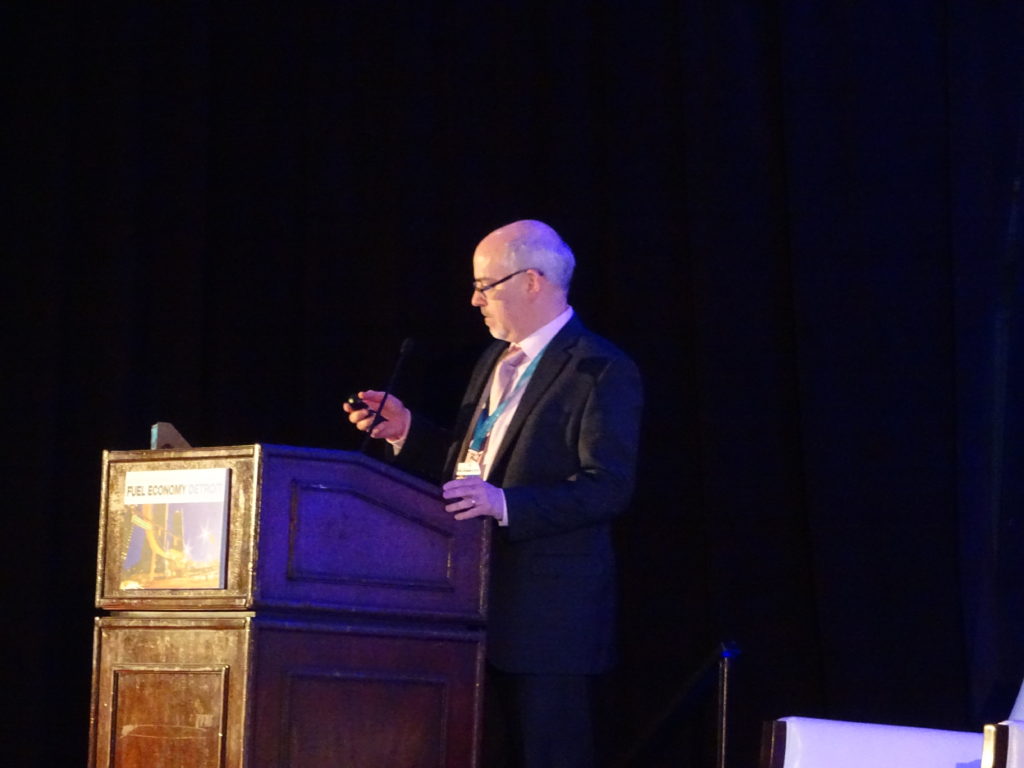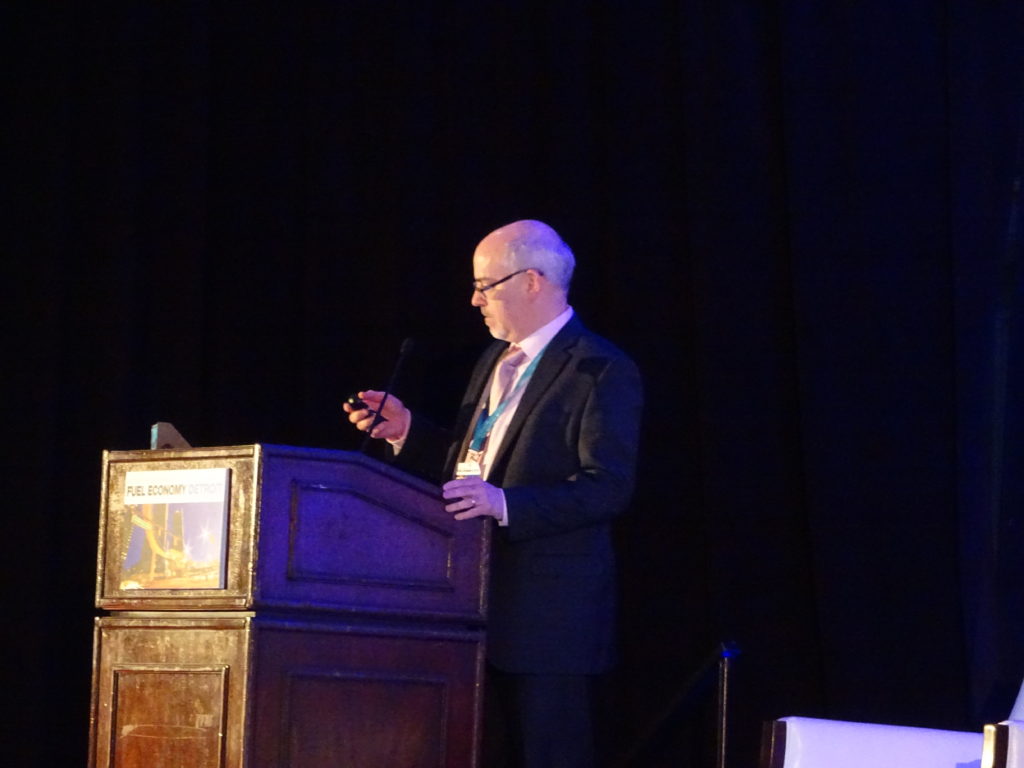 Original timeline restored
The agency last summer completed its midterm review, finding that because of changes in consumer buying habits OEMs would probably face what amounted to a fleetwide target of 50.8 mpg in 2025, instead of the previously anticipated 54.5 mpg. (The EPA actually only cares about carbon dioxide emissions, but it's working with NTHSA, which governs fuel economy standards.)
It had set an April 1, 2018 deadline for a final ruling on carbon dioxide emissions, but shortly before Trump took office in January, the agency locked in the rule under similar terms as the original plan.
The original plan targeted 163 grams per mile of carbon dioxide and 54.5 mpg in 2025, using 2010-11 estimates of 67 percent cars and 33 percent trucks/SUVs and gas costing $3.87 a gallon.
Former EPA Administrator Gina McCarthy's January decision preserved the standards but reflected 2016 gas prices of $2.97 and a car-to-truck mix of 53 percent/47 percent. OEMs would have to hit 173 grams per mile and about 51.4 mpg under that anticipated future — the actual targets will vary with the vehicle fleet.
As Charmley pointed out Thursday and the EPA pointed out in January, these gas mileages won't be what's actually going to occur in reality; the numbers are theoretical values which presume all cars would improve fuel economy along with tailpipe emissions. The "real-world" numbers consumers actually get are projected to be more like a fleet average 36 mpg and 233 g/mi.
For now, it's moot. Trump Transportation Secretary Elaine Chao and EPA Administrator Scott Pruitt announced that they'd reopen the standards and decide if they were realistic or not by the April 1, 2018, deadline.
"These standards are costly for automakers and the American people," Pruitt said in a statement. "We will work with our partners at DOT to take a fresh look to determine if this approach is realistic. This thorough review will help ensure that this national program is good for consumers and good for the environment."
The Alliance of Automobile Manufacturers in February had asked the EPA to reconsider, calling the accelerated timeline rushed and the final decision "the product of egregious procedural and substantive defects." It also observed that NTHSA hadn't yet locked in its own fuel economy statutes.
"Today's decision by the EPA is a win for the American economy," Chao said in a statement. "The Department of Transportation will re-open the Mid-Term evaluation process and work with the EPA to complete the review in a transparent, data-driven manner."
"I'm sure you've all heard the big news that we're going to work on the CAFE standards, so you can make cars in America again," Trump said Wednesday at the Center for American Mobility, according to a White House transcript.
"We are going to restore the originally scheduled mid-term review, and we are going to ensure that any regulations we have protect and defend your jobs, your factories.  We're going to be fair.  We're going to be fair."
Reaction
But despite Trump's comments, Charmley and others pointed to "this very global market" served by the automotive industry. He referenced aggregation done by the International Council on Clean Transportation demonstrating a global convergence of emissions standards (which impact fuel economy).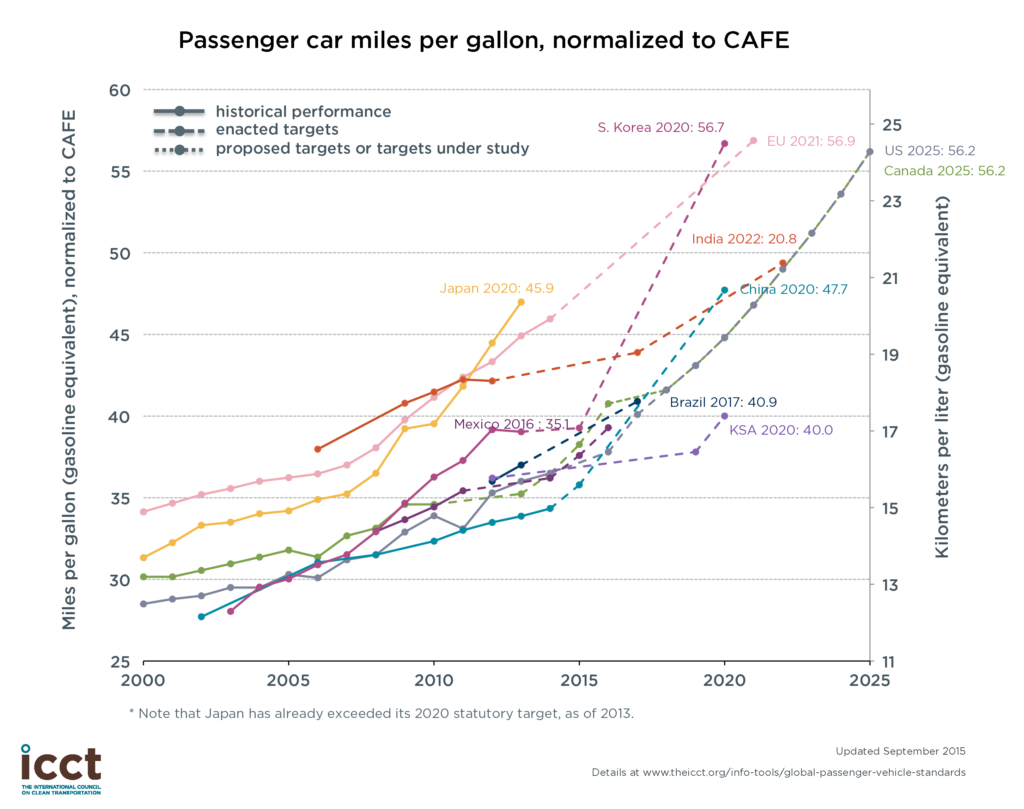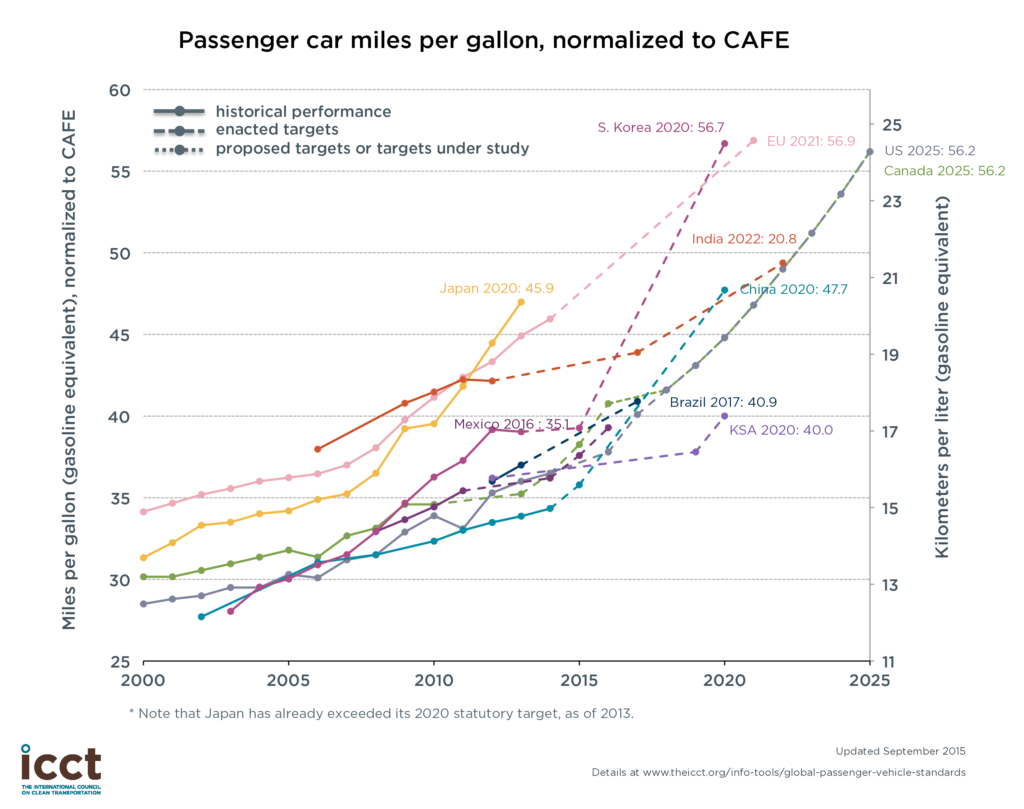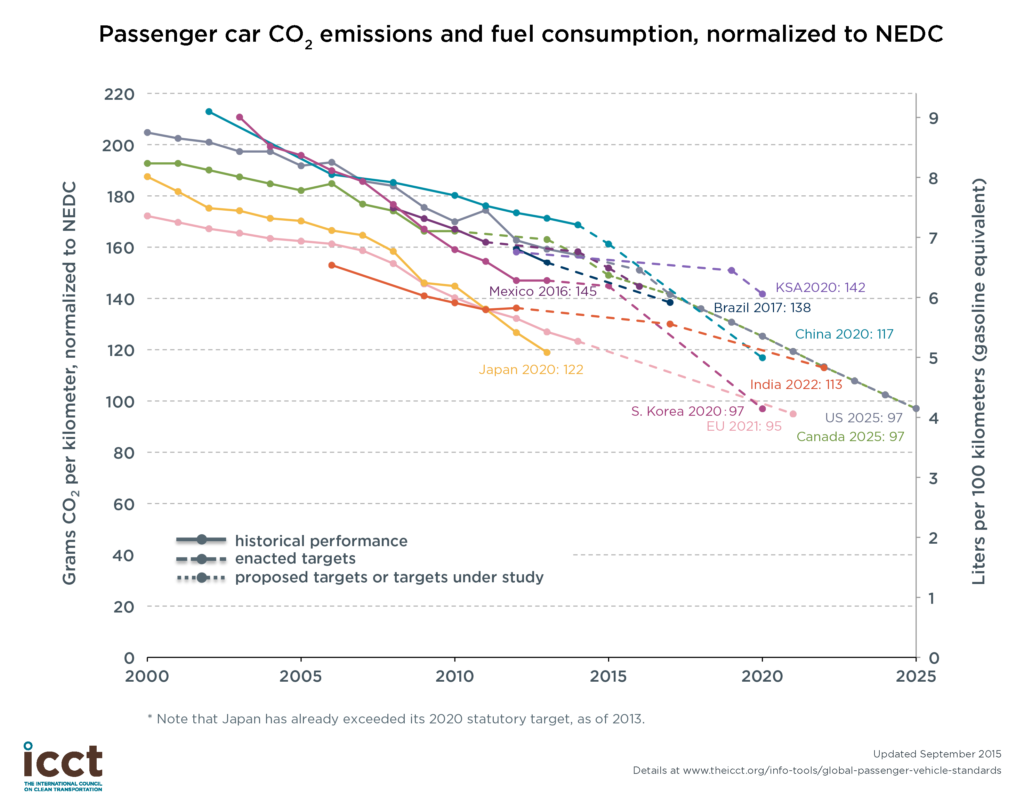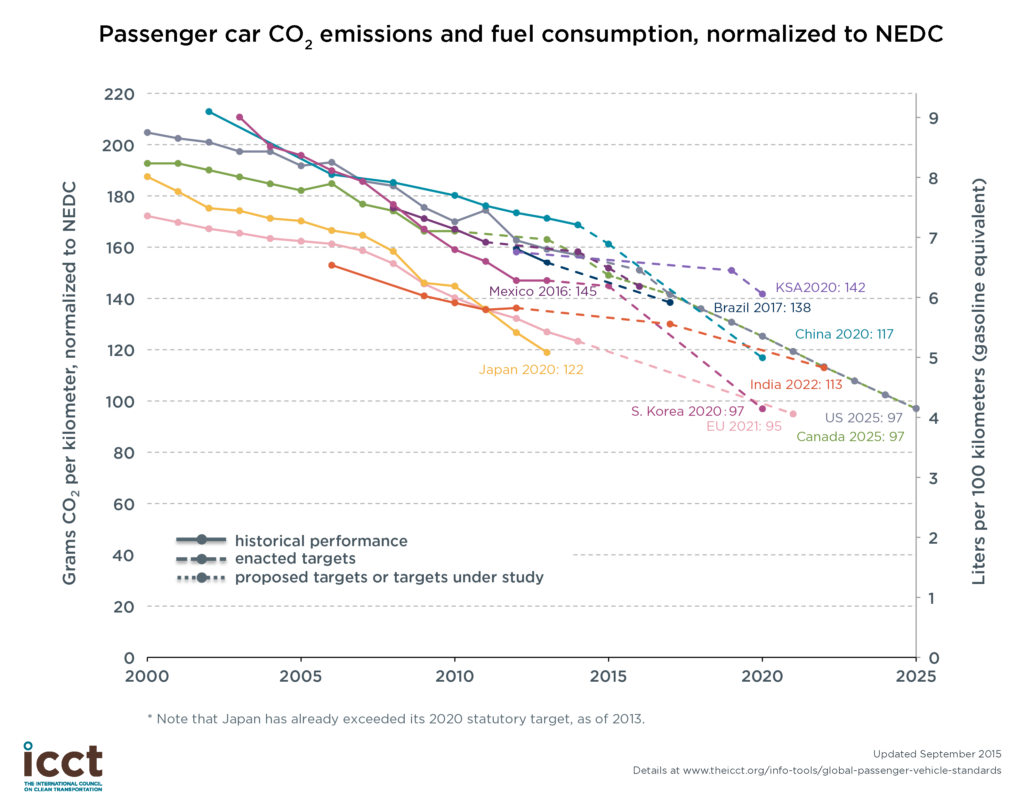 "We design our vehicles on three continents," Luckey said.  "… We are executing lightweight designs on global cars right now."
"Vehicle efficiency will continue to improve regardless of politics," Ricardo Vice President David McShane said during an earlier talk.
There's also California, which according to the Washington Post has announced it'll go it alone if it has to.
Mary Nichols, chair of the California Air Resources Board, said in an interview that she hoped the EPA would maintain the standards it had already set for the 2022 to 2025 model years. But if not, California would impose its "own, more stringent standard" under the current federal waiver.
Among California's most aggressive policies is a zero-emission vehicle mandate requiring that a certain number of electric cars and trucks be sold each year, starting in 2018.
"From the CARB technical team's perspective, the evidence in support of the standards is robust and definitive" CARB Deputy Executive Officer Dr. Alberto Ayala said in January. CARB will do its own midterm review in March.
The state was included in the rulemaking process by the EPA to avoid the state setting different rules and making life difficult for automakers.
Experts from the steel and aluminum industries said Thursday they weren't planning significant changes. (Given the length of vehicle design planning, suppliers might need to plan more for whoever succeeds Trump in four or eight years anyway.)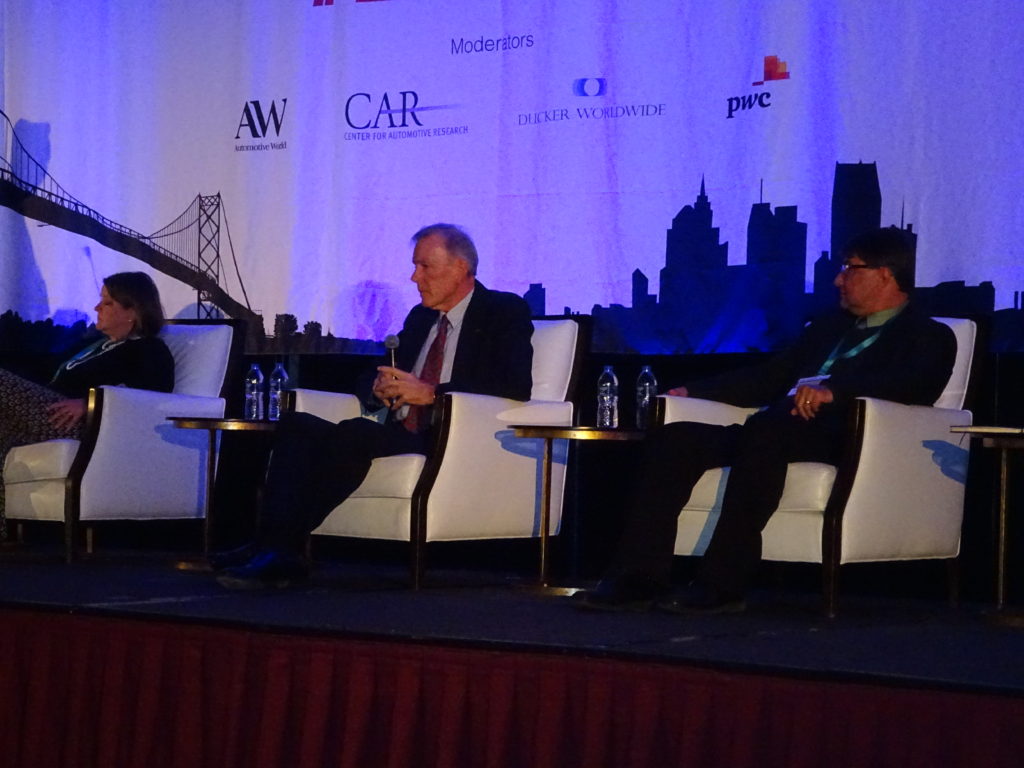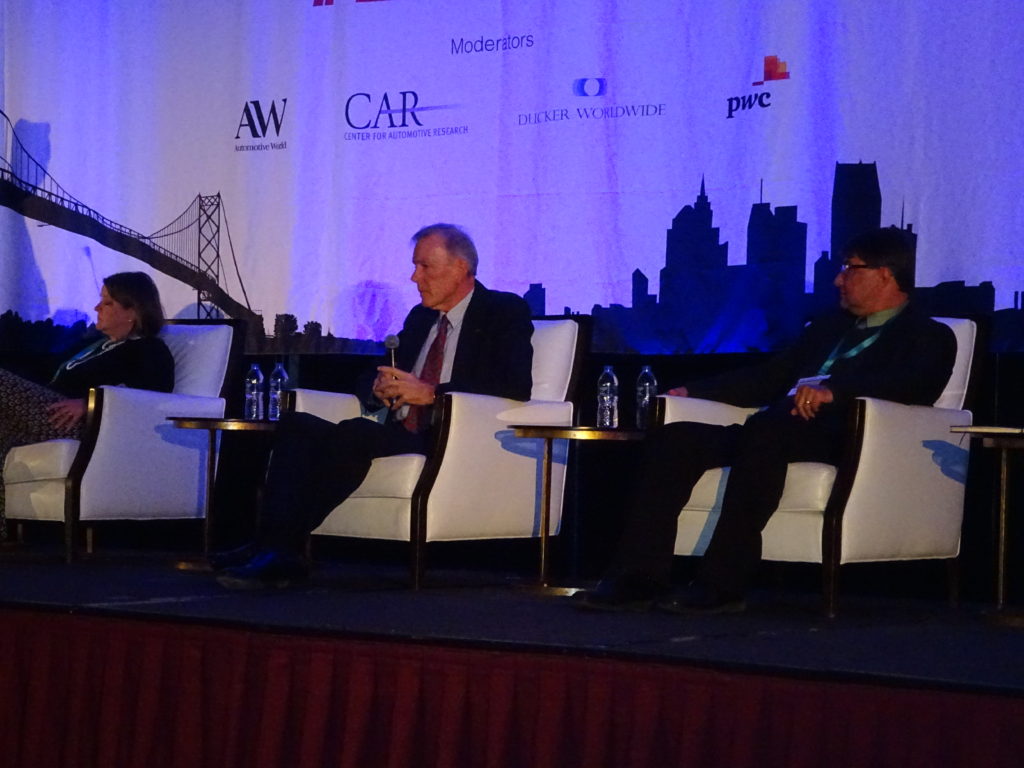 "I don't see things really reversing," Novelis global technology director Duane Bendzinski said. "They may slow down. They may go through some inflection." But on the whole, the trend was towards lightweight materials, the aluminum industry executive said.
ArcelorMittal automotive product applications director Blake Zuidema said regulations weren't a major factor at his steel company. He pointed out that the Trump administration at most would be "holding to the original schedule" of changes due by April 2018, and any change in regulation discussed by the Trump administration would only affect standards post-2021 anyway.
Even if the CAFE rules were reduced or delayed, "we're still going to have to get better fuel economy," Zuidema said.
"Lightweighting is still good," Zuidema said later. "… It's the right thing to do"
More information:
"Carbon Pollution Standards for Cars and Light Trucks to Remain Unchanged Through 2025"
Environmental Protection Agency, Jan. 13, 2017
"Final Determination on the Appropriateness of the Model Year 2022-2025 Light-Duty Vehicle Greenhouse Gas Emissions Standards under the Midterm Evaluation"
EPA, January 2017
"EPA to Reexamine Emission Standards for Cars and Light Duty Trucks — Model Years 2022-2025"
EPA, March 15, 2017
Transcript of Trump speech at American Center for Mobility
White House, March 15, 2017
EPA CAFE standards midterm review timeline and information page
Images:
Republican President Donald Trump, left, and EPA Administrator Scott Pruitt. (Provided by White House, EPA)
EPA Office of Transportation and Air Quality assessment and standards director Bill Charmley was the keynote speaker during the Automotive Megatrends Fuel Economy Detroit session March 16, 2017. (John Huetter/Repairer Driven News)
September 2015 CAFE-adjusted chart from the International Council on Clean Transportation. (Provided by ICCT)
September 2015 NEDC-adjusted chart from the International Council on Clean Transportation. (Provided by ICCT)
From left, General Motors global vehicle mass integration and strategy engineering group manager Sandra Walker, ArcelorMittal automotive product applications director Blake Zuidema, and Novelis global technology director Duane Bendzinski participate in a forum at Automotive Megatrends in Dearborn, Mich., on March 16, 2017. (John Huetter/Repairer Driven News)
Share This: