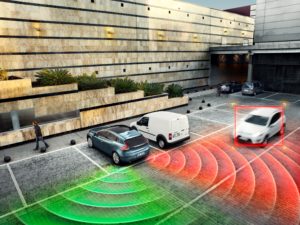 Representatives from General Motors, Hunter Engineering and Carnegie Mellon University will headline an April 19 SCRS "Repairer Roundtable" examining what the advanced driver assistance systems available today will mean for the collision repair industry.
The Society of Collision Repair Specialists on Monday announced the lineup for the annual event, which it noted has in the past "routinely featured captivating presentations, designed specifically to engage the audience and stimulate participant discussion and interaction."
"With an industry-wide focus on advanced automotive systems and how they impact the repair process, this year's agenda should provide ample conversation," it continued.
CMU: What ADAS means for society — and repairers
The 2017 forum at the Pittsburgh Sheraton Station Square will capitalize on the proximity to Carnegie Mellon University — one of the colleges at the forefront of autonomous vehicle and transportation technology research — by featuring civil and environmental engineering doctoral candidate Corey Harper. He'll present his research analyzing the overall impact of crash avoidance systems on society.
Harper and CMU professors Constantine Samaras and Chris Hendrickson in 2016 reported that both conservative and perfect-world estimates indicated society and drivers benefit by buying basic collision avoidance technologies for vehicles.
Go to Pittsburgh early CIC Week for SCRS April open board meeting, election, Repairer Roundtable
"While there is much discussion about driverless vehicles, we have demonstrated that even with partial automation there are financial and safety benefits," Hendrickson said in a statement then. The research examined blind spot monitoring, lane departure warnings and frontal collision warnings — which matter in 24 percent of crashes, according to CMU.
A Forbes writer observed in 2016 that buying all three of the technologies cost just $600 on the Toyotas studied and has a net benefit of $20-$861 per car. Society itself comes out $4 billion-$202 billion ahead and sees up to 1.3 million fewer crashes a year — as many as 10,100 of which would be fatal.
"If you bought a car right now with these safety systems at the current prices offered by auto manufacturers, both you and society would have a positive economic benefit," said Hendrickson, who is also the director of CMU's Traffic21 institute. "We are seeing that partial automation is accomplishing crash and crash severity reductions, and we expect that to improve. This study creates a framework for regulatory action encouraging early deployment of partial automation technologies."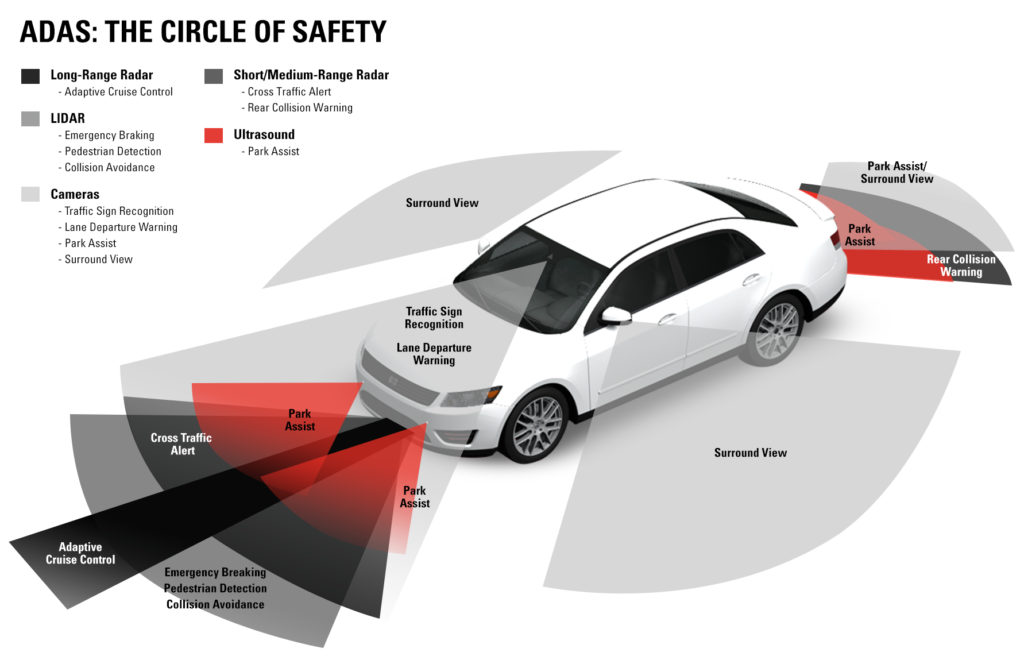 And that's just with the technology available at the time of the study, Carnegie Mellon pointed out. By 2022, virtually all OEMs have committed to make automatic braking standard, and some of them have pledged to have cracked self-driving cars before them.
As others have observed and the CMU team demonstrated, this affordable technology is going to reduce collision volume and potentially change the game for the industry dramatically in the coming years.
Hunter Engineering: Calibration to add new repairer needs
Harper will be followed by Kaleb Silver, senior product manager for wheel alignment giant Hunter Engineering.
Silver will present Hunter's research on how ADAS systems create complexity and cost for auto repairers by requiring calibration following routine procedures like wheel alignments. These challenges in large part arise because of the lack of standardization between OEMs in terms of calibration procedures and equipment, Hunter has suggested.
"ADAS can provide great benefits to both the vehicle driver and those around them as the industry moves toward autonomous cars and trucks," SCRS wrote in a news release. "While those on the road benefit from ADAS, the repair industry must also change how they approach the repair process, as many OEMs require additional procedures and tools to perform these previously routine services. There will be an opportunity to learn how these systems can affect your business and processes, and will be open for discussion amongst the participants in the room."
OEM perspective
Finally, OEM Collision Repair Roundtable President John Eck of General Motors will build on Silver's presentation and discuss how auto body shops can find the instructions and documentation necessary to correctly repair and calibrate this technology.
"He will also solicit feedback from the audience seeking to identify areas where the industry would like to see greater collaboration, support or guidance from the members of the OEM Roundtable," SCRS wrote.
These topics are going to be crucial over the next decade as the technologies become more prevalent on mainstream cars, and failure to prepare for either the drop in collision volume or the rise in repair complexity could leave a shop floundering.
The event is free and open to everyone, though SCRS asks attendees to RSVP in advance so it can prepare an appropriate venue. RSVP as well for the free SCRS Corporate Member Recognition and Industry Awards luncheon afterwards.
Find out about more SCRS events in Pittsburgh that week here.
More information:
"SCRS Announces Pittsburgh Repairer Roundtable; Includes Presentation from Carnegie Mellon University Researcher"
Society of Collision Repair Specialists, March 27, 2017
"Pittsburgh, PA to Host Several SCRS Events in April – RSVP by April 12" 
Society of Collision Repair Specialists, March 22, 2017
"PARTIALLY AUTOMATED CARS PROVIDE ENOUGH BENEFITS TO WARRANT WIDESPREAD ADOPTION OF CURRENT SAFETY TECHNOLOGIES"
Carnegie Mellon University, July 18, 2016
More information:
The 2013 Volvo V40's rear cross-traffic alert is simulated in this rendering. (Provided by Volvo)
Safelite provided this graphic indicating the kind of advanced driver assistance systems one could expect to see on a car — including at least one located behind the windshield. (Provided by Safelite)
Share This: