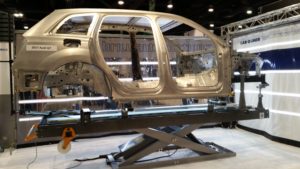 Recognizing the boom in "special materials" with different repair procedures than traditional mild steel, Mitchell will this summer add fields for specific substrate labor rates to its estimating software.
The company announced the change in its March quarterly Industry Trends Report, within a cover story examining how vehicles with special materials grew from about 3 percent of estimates in 2012 to nearly 18 percent in 2017.
Study author Hans Littooy, Mitchell vice president of consulting and professional services, said Mitchell recognized that such substrates required different skill sets and possibly additional charges, such as amortizing the cost of specialty equipment (for example, the aluminum gear for the current-generation F-150) with higher labor rates.
He said the company had also received requests from both the collision repair and insurance industries to have different labor rates for individual specialty materials.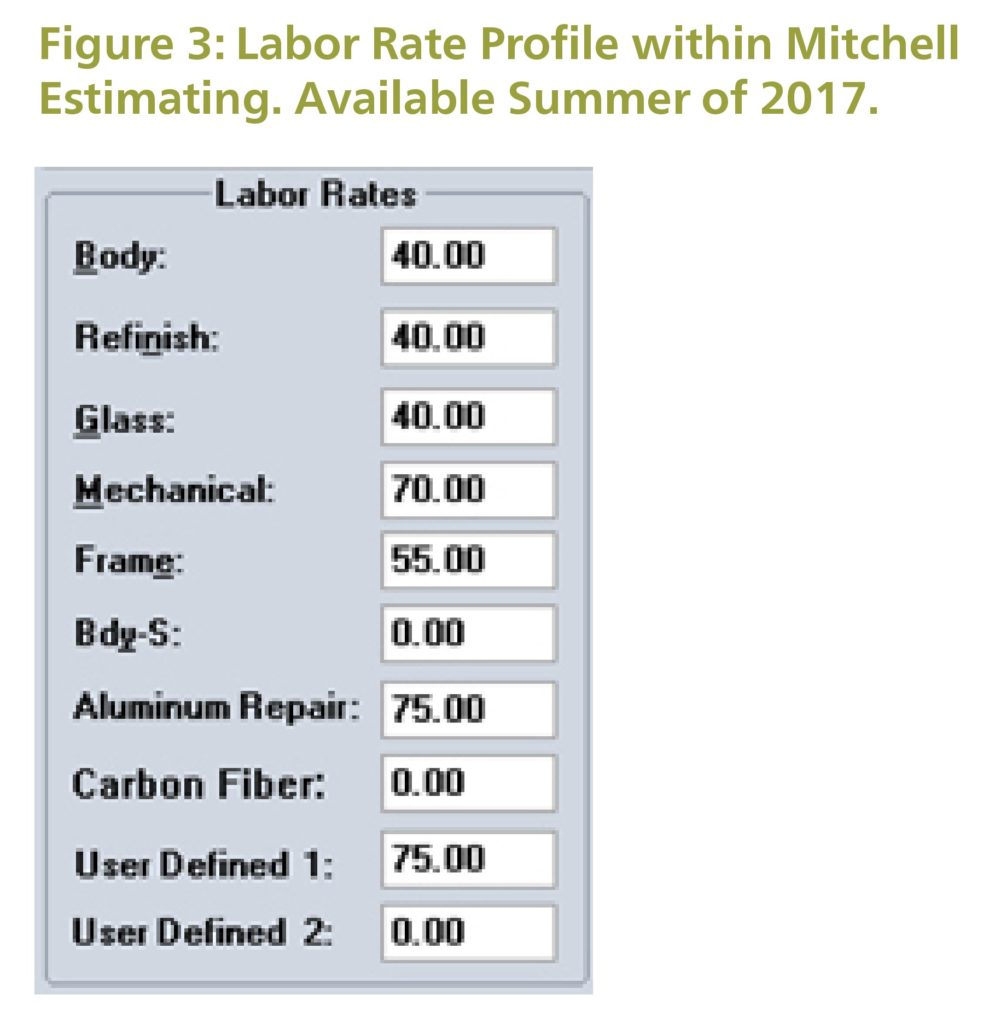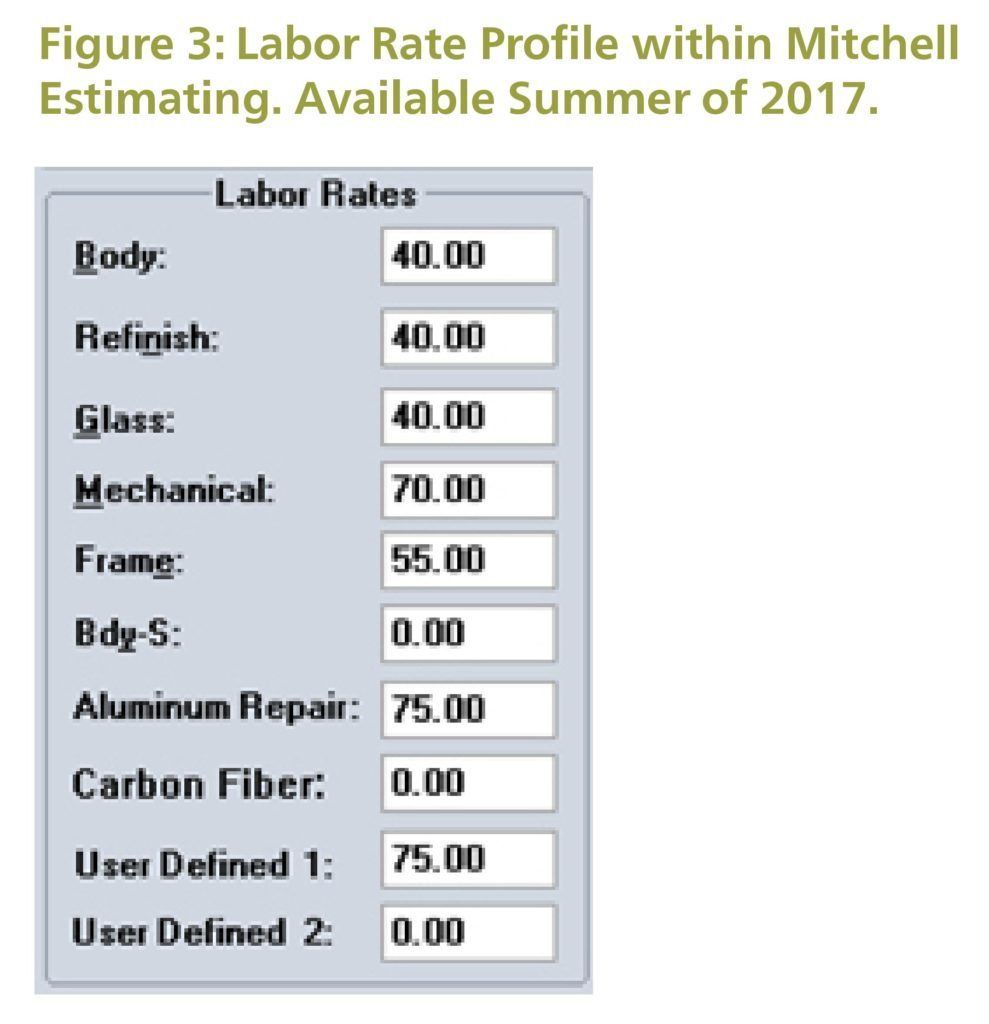 "The shop will have the flexibility to do that," Littooy said, though he suggested that the presence of an aluminum hood on an otherwise steel car shouldn't translate into all of the vehicle's bodywork being assessed at the aluminum rate.
We asked if he'd noticed any difference in labor times with aluminum; for example, an extra tenth of an hour compared to the same part made of steel, given the demands of the former metal. Littooy said "I haven't personally seen a difference" but he would have to look at the data more extensively to be sure.
Mitchell isn't the only one to formally delineate different labor rates for different substrates. CIECA in 2015 announced aluminum labor rate codes would accompany an update to the industrywide Business Message Suite standard, and AudaExplore confirmed then it planned to adopt CIECA's codes.
The state of California included aluminum and other substrate categories in its new template for labor rate surveys. Repairers responding to a 2016 "Who Pays for What?" survey reported success in obtaining reimbursement for separate aluminum labor rates.
"It's a guarantee we can expect to see the continued expansion of special materials in vehicles, with projections of 90% growth in the use of High-Strength Steel by 2025," Littooy wrote in the Industry Trends Report. "For appraisers, they need to be aware of these materials to ensure proper repair techniques are followed and also reflect the appropriate labor rates for those repairs. For carriers, because of the increase in severity potential for vehicles using special materials, they need to ensure policies are properly priced and claims department's budgets reflect the increased exposure to vehicles with special materials."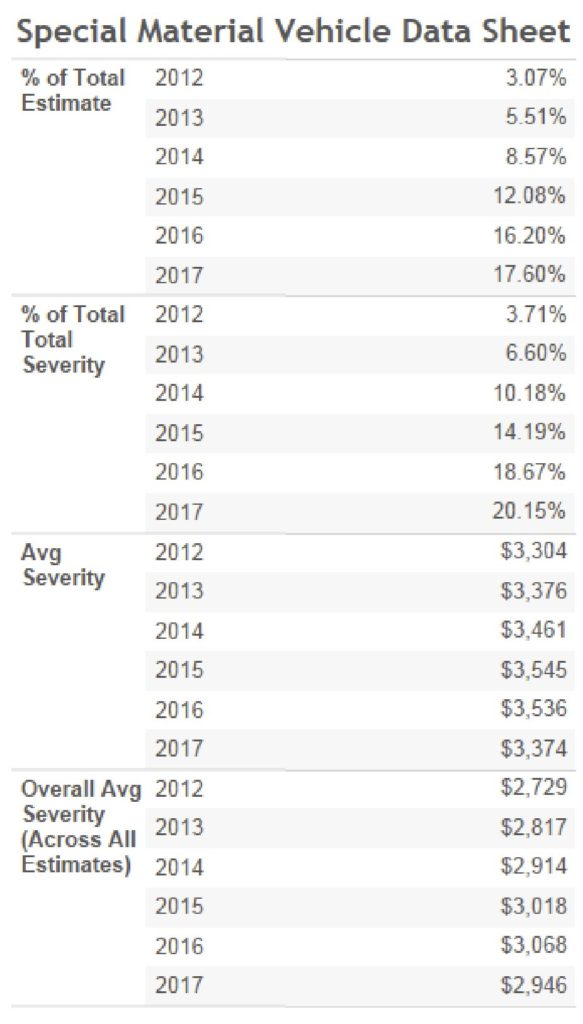 More information:
Mitchell first-quarter 2017 Industry Trends Report
Mitchell, March 2017
Images:
The aluminum (and steel) body of the 2017 Audi Q7 is on display at SEMA 2016. (John Huetter/Repairer Driven News)
Recognizing the boom in "special materials" with different repair procedures than traditional mild steel, Mitchell will this summer add fields for specific substrate labor rates to its estimating software. (Provided by Mitchell)
Vehicles with "special materials" — such as higher-strength steels, aluminum, magnesium and carbon fiber — have exploded from 3 percent to nearly 18 percent of Mitchell's estimates over the past five years, the company reported in March 2017. (Provided by Mitchell)
Share This: