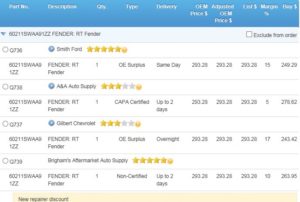 A PartsTrader executive said Wednesday the company's advising repairers on how to obtain better discounts from suppliers in their market was just part of the inevitable buyer's edge electronic parts procurement creates.
PartsTrader had already offered to provide such analytic data to shops which frequently used PartsTrader, discussing this policy in December 2016 alongside its announcement of "recommended partner" Fix Auto USA receiving this perk.
We'd since received word of the company offering to coach how a shop could boost its average discount from suppliers by several percentage points, citing specific data from a shop and market.
This raised two questions: While beneficial to repairers, was this coaching unfair to suppliers? And second, if shops were getting this level of data about suppliers, were suppliers and insurers getting this level of data about shops?
PartsTrader Group interim CEO Steve Messenger, who objected to calling such a practice "coaching," was adamant that such information wasn't being shared with suppliers and insurers. Nor would it tell shop A what discount shop B received — only aggregate data, he said.
Carriers didn't know what discounts specific repairers received, nor did suppliers, according to Messenger. This included both specific repairers' discounts and the kind of aggregate market data we'd seen described to a shop.
"Insurers will never know the price that a repairer pays," Messenger said.
Providing such detail to suppliers "would be making markets" and inappropriate as well.
"We are completely part type- or supplier-agnostic," Messenger said. "… That is a core principle."
The company wasn't going to play "kingmaker," he said.
"What we do is serve up options," he said — options a shop might not have been aware of without PartsTrader. It also trains shops on "how to interpret those options," he said, and described discounts as just one of the data points it'll teach a shop to leverage.
PartsTrader operates by shops sending out requests for quotes on a part to some subset of the system's suppliers, which means dealerships, recyclers, and aftermarket distributors have the chance to compete on a sale they might not have known about otherwise.
"Suppliers find it very hard to break into relationships that are locked away," Messenger said, and "repairers get to see a wider variety of choices."
Besides price, a shop can also select a part based on other factors, he said. (Delivery speed and rating of supplier, for example.)
"The market decides what is the right price," Messenger said.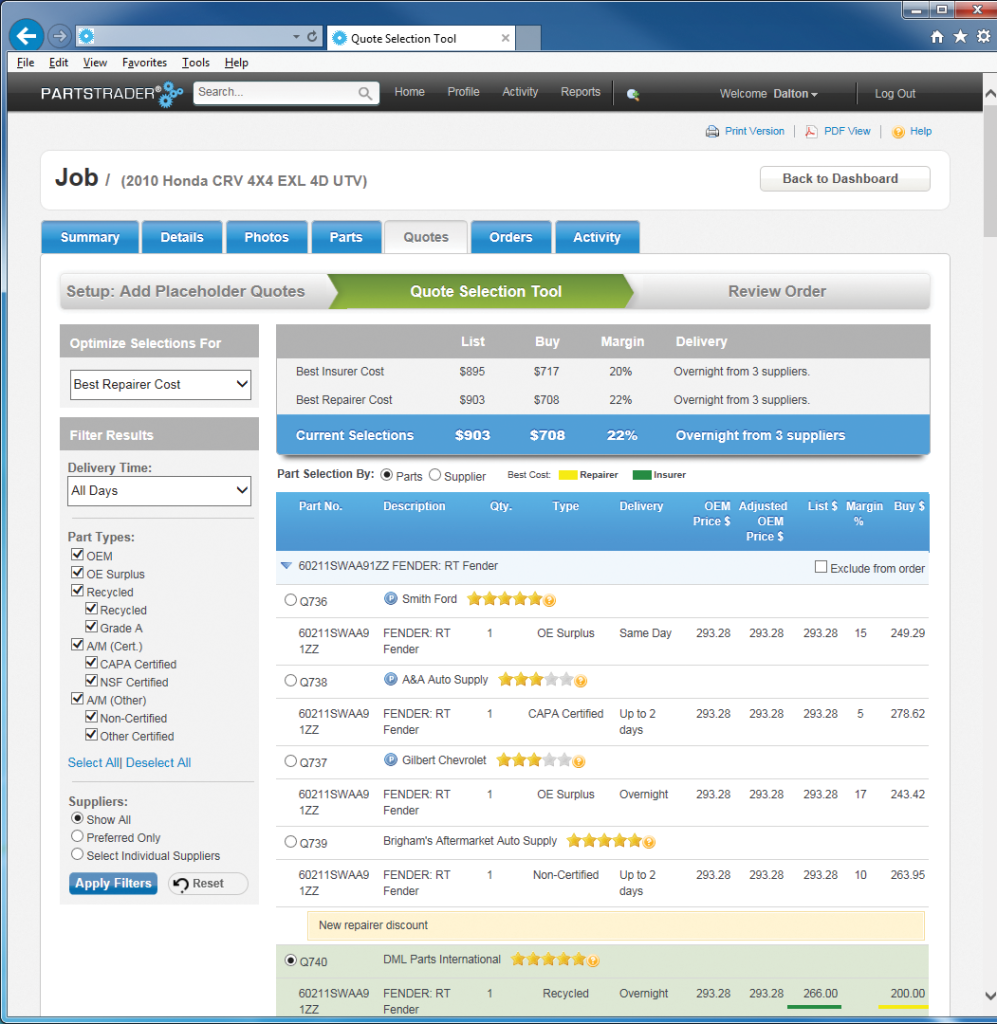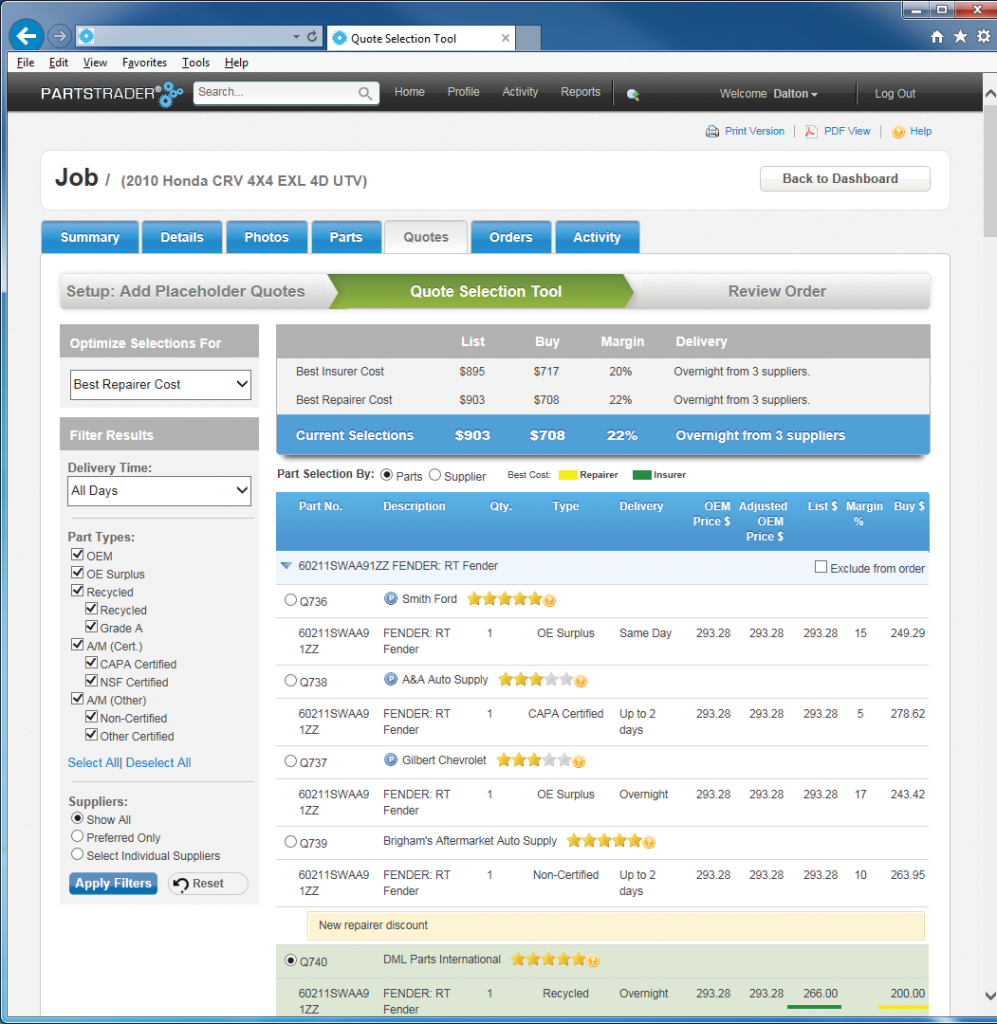 Data indicated that when repairers opened a PartsTrader quote request to wider groups of suppliers, "they do tend to get offered better discounts," Messenger said.
So suppliers don't know the average margin for the area, but repairers do. Is that disparity unfair to PartsTrader's supplier users — the ones actually paying PartsTrader for the service?
Messenger argued a buyer always had an edge in any open online marketplace, but providing such detail to suppliers "would be making markets" and unfair.
Aggregate discount data supplied by PartsTrader was something a buyer with enough time could figure out manually, Messenger argued.
"We just provide a distilled version of that," he said.
As for suppliers' views on this, messages to aftermarket distributors, large auto dealership chains with collision repair capabilities, and the American Recyclers Association were unanswered. LKQ forwarded our inquiry to Messenger.
Featured images: Publicity photos from PartsTrader show the 3.0 version of the program. (Provided by PartsTrader)
Share This: