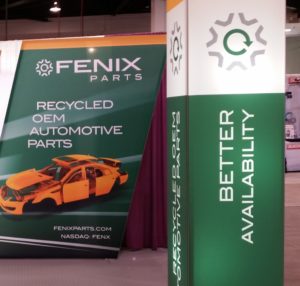 Startup salvage operation Fenix Parts, which had hoped to become the No. 2 player in recycled parts behind LKQ, announced Tuesday that it had received a break from its lender but still was financially on the ropes.
As of Sept. 30, 2016, Fenix owed BMO Harris Bank and affiliate Bank of Montreal a combined $21.8 million and had $6.4 million in outstanding standby credit letters.
Altogether, Fenix had a $35 million line of credit, according to its third-quarter 10-Q filed Wednesday. Its other startup capital came from a May 2015 IPO which sold shares at $8 and brought in a net $101.3 million; virtually all of that money went to buy recyclers and start/grow the company in 2015.
Fenix's failure to meet 2016 quarterly filing dates and other requirements from BMO Harris led to the recycler being forced to report all credit debt as a liability and blocked from future borrowing under the $35 million credit line.
However, on Monday, it and BMO Harris cut a deal in the form of a forbearance agreement. BMO Harris won't take action on any of these or other "similar defaults" through May 26 — "provided no other defaults occur," according to Fenix.
Fenix is allowed to tack on its first-quarter interest payment onto the principal and avoid paying $250,000 in principal due Friday until May 26.
As of Sept. 30, 2016, Fenix had $1.5 million in working capital and $800,000 in actual cash or cash equivalents.
Fenix raised most of its capital through its IPO, but BMO Harris' loan is secured by "substantially all" of Fenix's assets and most of it and Fenix Canada's stock. Other creditors include some of the salvage yards Fenix has bought; the terms of those sales required Fenix to meet other financial demands estimated at about $7.5 million.
These two factors combined put the company in a tight spot, it noted Wednesday.
If the Company is unable to reach further agreement with BMO Harris Bank N.A. to obtain waivers or amendments to the existing Credit Facility, find acceptable alternative financing, obtain equity contributions or arrange a business combination, after the forbearance period under the Forbearance Agreement (and during the forbearance period in the event of any new defaults other than those anticipated defaults enumerated in the Forbearance Agreement), the lenders could elect to declare some or all of the amounts outstanding under the Credit Facility to be immediately due and payable. If this happens, the Company does not expect to have sufficient liquidity to pay the outstanding amounts under of the Credit Facility. In addition, the Company has significant obligations under contingent consideration agreements related to certain acquired companies, and it will need access to additional credit to be able to satisfy these obligations. As a result, substantial doubt exists regarding the ability of the Company to continue as a going concern.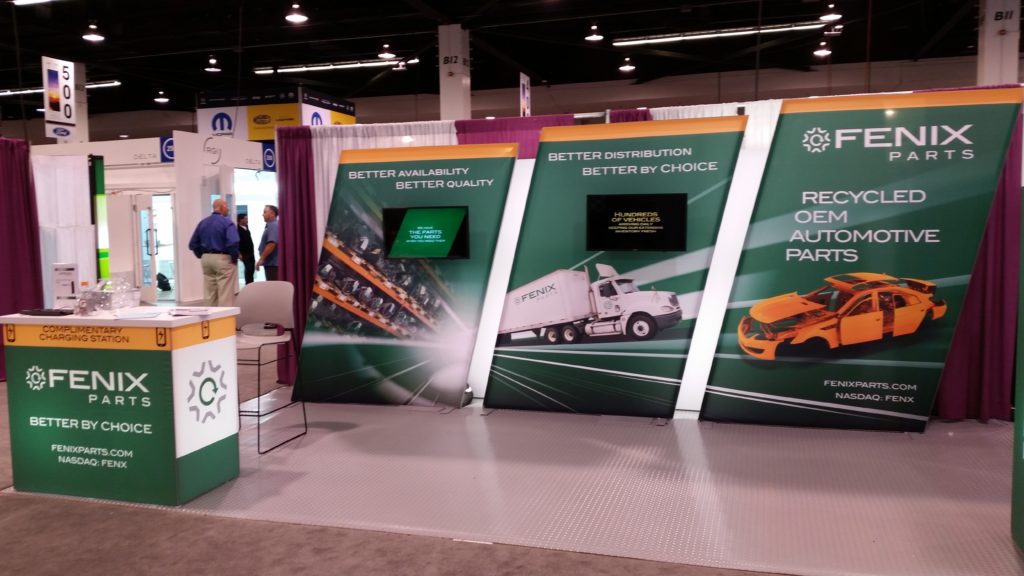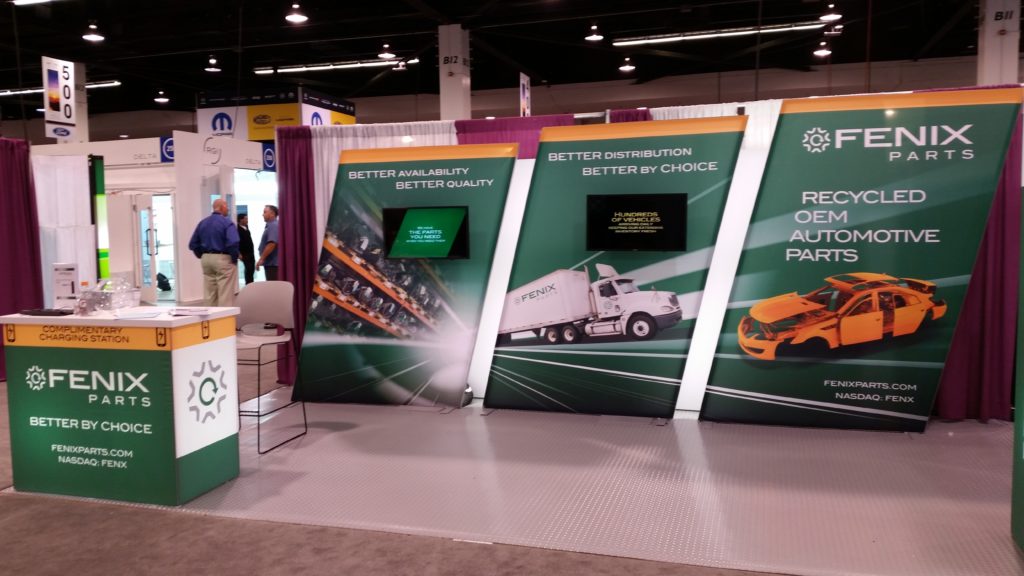 To make matters worse, the company suffered between a $2.4 million (adjusted) and $3.5 million (reported) operating loss in the third quarter of 2016 following adjusted and reported operating income the previous quarter. It didn't provide guidance on the fourth quarter except to note it expected revenue to be $33 million, about $500,000 higher than Q3.
"The Company's revenues in the third quarter of 2016 declined sequentially from Company-record levels in the second quarter due to a reduction in average scrap metal prices and lower volume to our repair shop customers resulting from softness in insurance-related claims during the period," CEO Kent Robertson said in a statement. "However, we are pleased that fourth quarter revenue has improved, driven by higher sales to repair shop customers."
Fenix has hired Stifel, Nicolaus & Co. to help it navigate this perilous financial time and examine "a range of potential strategic and financial transactions that will provide the Company with improved liquidity and maximize shareholder value."
This could include merging Fenix with something else, taking on a major investor, or issuing more stock or debt, according to Fenix.
"Stifel will identify and evaluate potential alternatives including debt or equity financing, a strategic investment into the company or a business combination, and is reporting directly to a special committee of independent directors established to oversee and coordinate these activities," Fenix wrote. "The Board has not set a definitive timetable for completion of this process. There can be no assurance that this process will result in a transaction or other strategic alternative of any kind."
The publicly traded company's failure to file its second- and third-quarter 2016 reports on time, also prompted NASDAQ to threaten delisting its stock. Fenix in February requested for a hearing, scheduled for Thursday, and has since filed both 10-Qs. It wrote Wednesday that it "believes that it is now in compliance with the Rule." Staying listed will be crucial should the company desire to raise more money with another stock offering.
While Fenix didn't host a conference call with analysts over its second-quarter 2016 results issued Feb. 21, it said then it planned to do so following its third-quarter earnings release. On Tuesday, it reversed itself, said it wouldn't host a third-quarter call, and said nothing about a fourth-quarter event.
"While we continue to face challenges due to our strained liquidity position, high professional fees and the inability to borrow under our existing Credit Facility, we are pleased to have reached a forbearance agreement with our bank lender and are optimistic that we will reach a positive outcome following the strategic alternative evaluation process," Robertson said in a statement. "Our team will remain focused on executing our business plan and meeting the needs of our customers."
More information:
"Fenix Parts Files Second Quarter 2016 Form 10-Q"
Fenix Parts, Feb. 21, 2017
"Fenix Parts Files Third Quarter 2016 Form 10-Q, Enters into Forbearance Agreement with Credit Facility Lender, and Engages Stifel, Nicolaus & Co. to Evaluate Strategic Alternatives"
Fenix Parts, March 28, 2017
Fenix Parts third-quarter 2016 10-Q
Fenix Parts, March 29, 2017
Featured images: The Fenix Parts booth is seen at NACE 2016. (John Huetter/Repairer Driven News)
Share This: