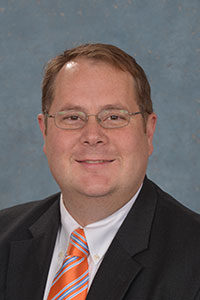 After the same measure failed to gain traction two years ago, an Automotive Service Association of Michigan-backed bill restricting insurers from specifying a parts procurement system has returned for the 2017 Michigan legislative session.
Sen. Joe Hune, R-Hamburg, sponsored Senate Bill 291, which is identical to his 2015 Senate Bill 430. It adds a single sentence into law: "An insurer shall not require, directly or indirectly, through a contract, program, or policy, a person that operates an automobile repair facility to use a specific vendor or process for the procurement of parts or other materials."
It would take effect 90 days after being signed by Republican Gov. Rick Snyder.
"The issue didn't go away," Automotive Service Association of Michigan Executive Director Ray Fisher said Friday. "It's still a pressing issue"
PartsTrader is sort of the elephant in the room when such mandates are challenged, as it's required by No. 1 auto insurer State Farm for direct repair program shops. However, it isn't the only carrier to favor a particular parts procurement system; American Family, for example, requires Solera's APU.
Fisher stressed that the bill wasn't meant to target PartsTrader specifically, and he bears "nothing ill towards them."
It was a response to insurers overstepping their jurisdiction, he said.
"We feel that it should be a free marketplace," Fisher said.
In 2015, Hune's previous bill was lost amid many other issues, including the unsuccessful attempt to revamp Michigan's auto repair licensing for the first time in decades, according to Fisher. ("That was a huge undertaking," he said.) Snyder ultimately vetoed the 63-page licensing reform legislation over language related to aftermarket parts; a bill which subtracted that controversial segment cleared both branches in 2016 and will become law in April.
ASA-Michigan's legislation-tracking page described the bill's progress that year and 2016 (minor formatting edits):
– 7-1-15 Referred to Committee on Insurance
– 12-2-15 Hearing held by Committee
– 9-2016 Various meetings held with Committee Chair and interested parties
– Letters to Chairman of Committee from boths sides; agree to disagree up to Chairman to move bill along
Asked if odds for the bill look more favorable this session, Fisher said "we never know."
"We're not giving up on our mission," he said.
No companion House bill exists yet. Fisher called it "in the works."
"We want to get this done," Fisher said. "We want it accomplished."
SB 291 was sent to the Senate Insurance Committee on Thursday, the same day it was introduced. Hune is the chairman of the committee.
For a hearing in the same committee in 2015, Insurance Institute of Michigan Executive Director Peter Kuhnmuench stressed in a letter to Hune that shops choose to sign on to State Farm's DRP and its requirement that PartsTrader be employed. If you don't like the terms of a DRP, don't join, or exercise the at-will right to leave it, he wrote.
"IIM opposes the bill as an inappropriate government restriction on businesses' ability to freely contract in the open market for mutual benefit," he wrote Dec. 1.
Be heard: Michigan legislator contact information can be found here.
Featured image: Michigan state Sen. Joe Hune, R-Hamburg, is shown. (Provided by Hune)
Share This: