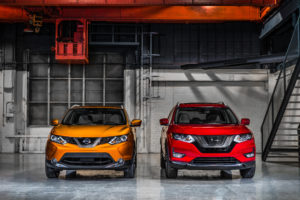 Certified Collision Care announced Monday that Nissan would expand its certification network into Canada, the latest of Assured Performance's OEM partners to extend the U.S. arrangement into its northern neighbor.
Nissan differs from other OEMs which have contracted with Assured Performance or Canadian division Certified Collision Care to vet and manage networks of dealership and independent collision repairers; it caps membership to a certain number of shops in each market. It'll do the same "market lock-out" in Canada.
Asked about specifics on the Canadian market caps compared to the U.S., Certified Collision Care Canadian operations Vice President Leanne Jefferies wrote that the goal was "complete national coverage of all of Canada (and North America) from both a demographic and geographic standpoint.  We will establish a light in every community to provide the ultimate service to vehicle owners and their insurance companies."
Certified Collision Care already certifies Canadian auto body shops for Ford and FCA, just as Assured Performance does for the OEMs in the U.S. A repairer already on one of these networks which receives Nissan dealership sponsorship and works in an unlocked Canadian market can join for free.
"We are very excited to partner with Nissan Canada to add the Nissan Certified Collision Repair Network to our Certified shop's credentials," Jefferies said in a statement. "Our joint-effort certification program provides top performing collision repairers an effective means to differentiate themselves in their market by aligning with the most powerful brands in the automotive industry."
Assured Performance also is a Hyundai certification partner in the U.S., so it'll be interesting to see if that OEM signs on with Certified Collision Care in Canada.
Asked if Certified Collision Care had plans for Hyundai, Jefferies said the company was "looking forward to offering more and more OEM credentials to our shops as those become available" and all automakers are welcome.
"The strategy is that the joint-effort approach gains economies of scale and exponentially increases the return on investment that each shop must make," she continued. It makes sense for all of the stakeholders in the equation since it saves everyone massive expenses and reduces participation costs while everyone gains in efficiency and increased overall value. Of course, each automaker will make their decision if and when to participate based upon their budget and annual initiatives."
Nissan was not high on the list of certified repair programs praised by 104 "Who Pays for What?" respondents, but this might have had more to do with the question's focus on OEM aluminum certification — Nissan lacks high-profile aluminum-intensive vehicles.
In fact, survey authors Collision Advice and CRASH Network specifically highlighted a respondent to the October 2016 study who wrote: "Nissan gives more resources, and sends the customer flyers with the shop name on it." That jibes with a Nissan representative's NACE 2015 description of an aggressive certified shop marketing plan. If Nissan Canada follows suit, the cost of joining the program might be more than offset by the free ads and increased traffic.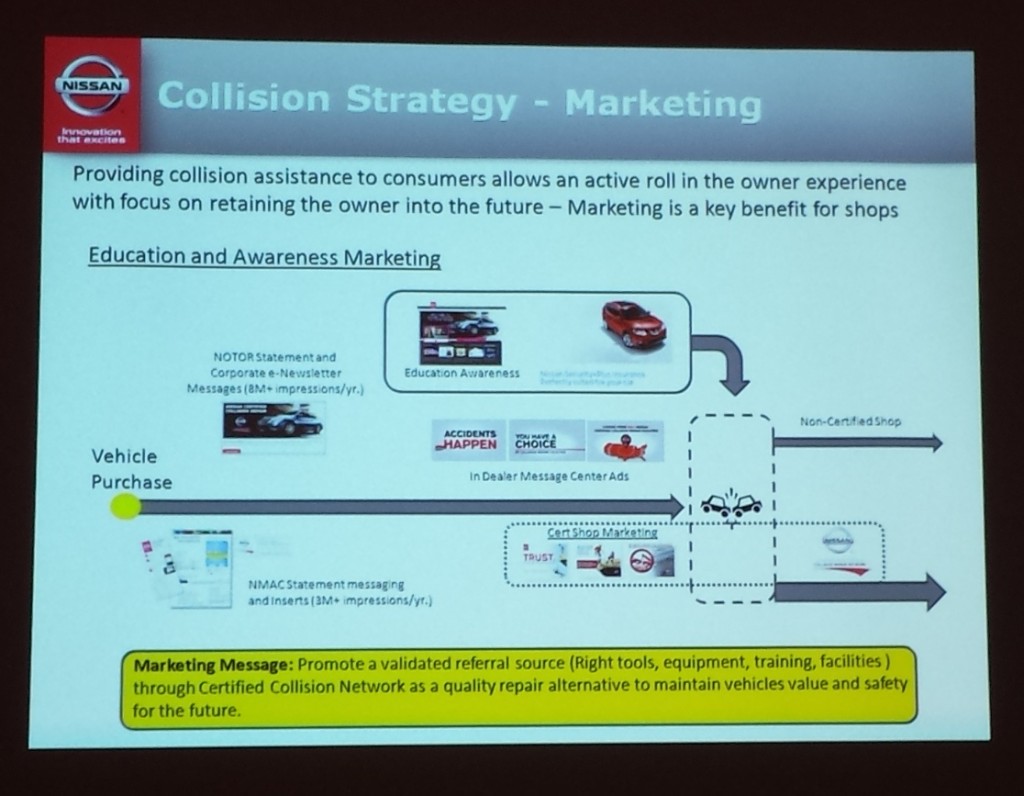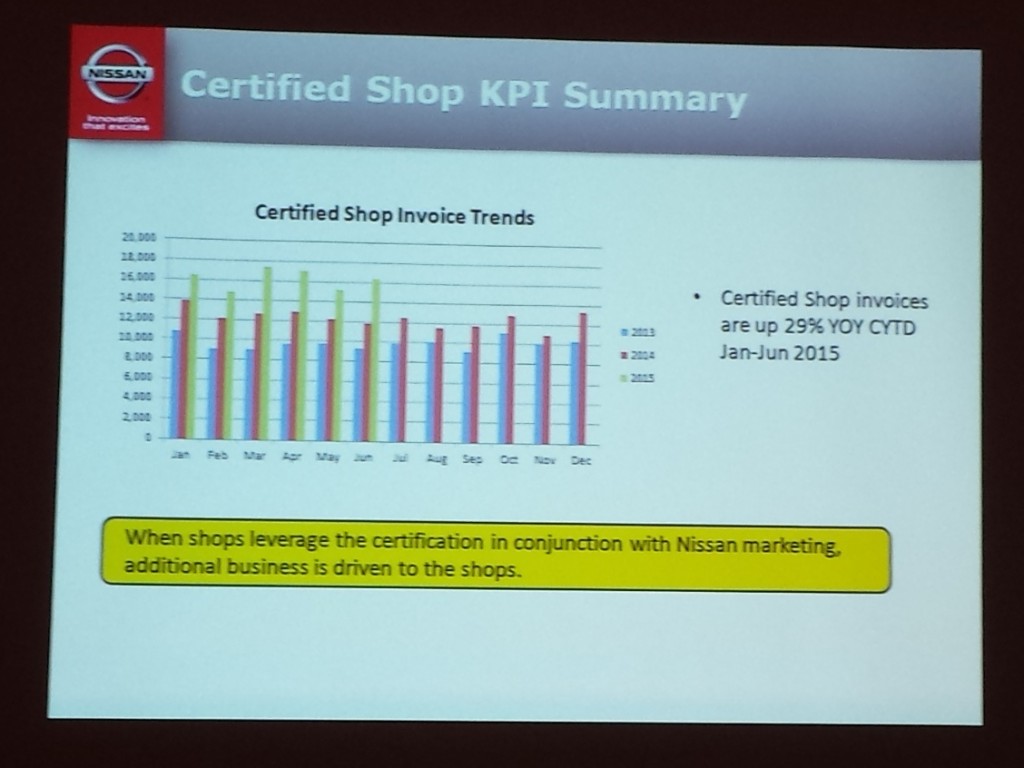 Canadian shops will receive signage and appear on online locator tools for customers, such as this one from Nissan USA's customer-focused collision site.
Asked for more details about the OEM's marketing, Jefferies wrote in an email that Nissan and Collision Care Canada "will be conducting many consumer focused initiatives to help promote the network.  Specifics are not available at this time, but details will be shared with the network and public as we reach that phase of our plans."
Certified Collision Care in a February newsletter wrote that customers are three times more likely to pick a certified shop.
"This is why becoming an OEM Certified Repair Facility will significantly benefit your collision business – especially when you use your credentials in your marketing and sales efforts," it wrote.
Registration begins April 19 on Certified Collision Care's website. Requirements are the same as the U.S., though Certified Collision Care will accept "functionally equivalent training other than I-CAR since I-CAR Canada is woefully under-managed at this time," Jefferies wrote.
Leaders of six major Canadian MSOs on Saturday challenged this criticism of I-CAR Canada, which is run by the Automotive Industries Association of Canada.
"The gross inaccuracy of this statement begs correction," wrote Assured Automotive President Tony Canade, Boyd Canadian operations President Eric Danberg, CARSTAR President Michael Macaluso, Craftsman Collision Chief Operating Officer Rick Hatswell, CSN Collision COO Flavio Battilana and Fix Auto President Steve Leal.
"As leaders of the major repair networks in Canada, representing over 1,000 repair facilities performing almost three quarters of the repair business in Canada, we can attest to the fact that I-CAR Canada has been very well run since its inception in 2010.  Among the highlights of this period:
Annual seat delivery has increased from 5,200 to 14,100
Welding certification has increased from 70 in 2013 to 560 in 2016
Every major Canadian insurer trains their field staff using I-CAR Canada infrastructure
I-CAR Canada has a higher penetration rate of technicians and shops than in the US
I-CAR Canada has the highest per capita penetration of Gold Class recognition among all countries delivering I-CAR, including the US
I-CAR Canada innovations such as on-line registration and on-line learning delivery have influenced other jurisdictions including the US
"In short, I-CAR Canada is a world-leading program of the highest effectiveness and we continue to support its efforts wholeheartedly."
The Canadian collision repair certification landscape is interesting as in addition to the growing mainstream OEM programs, there's also the AIA's Canadian Collision Industry Accreditation Program, which in January announced it cracked 1,000 shops, and Road Trust, which the Collision Industry Information Association describes as an "accreditation program with teeth." There's also DRPs, at least one of which (Economical Insurance's) has endorsed the CCIAP option.
All this is occurring in a collision repair market which is much more consolidated and has far more stringent technician requirements than the U.S.
More information:
Certified Collision Care website
Images:
The 2017 Nissan Qashqai spinoff, left, and Nissan Rogue, Nissan's No. 1 Canadian model, are shown at the 2017 North American International Auto Show in Detroit.  (Provided by Nissan)
A locator online shows Nissan's certified collision repair facilities in the Grand Rapids, Mich., area as of April 3, 2017. (Screenshot from collision.nissanusa.com)
This Nissan slide from NACE 2015 shows how certified shops can be marketed. (John Huetter/Repairer Driven News)
Nissan certified shop invoice growth is shown in a July 2015 NACE slide. (John Huetter/Repairer Driven News)
Share This: