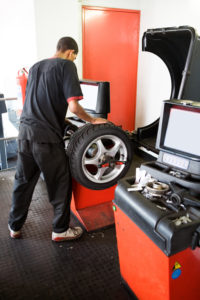 The Database Enhancement Gateway, which allows repairers and insurers to make inquiries and suggestions of the Big 3 estimating providers, was augmented in 2015 to offer weekly tips for repairers on the AudaExplore, Mitchell and CCC programs online and through the Society of Collision Repair Specialists' email list.
If you haven't used the service before to submit questions about estimating collision repair work or just browse responses to other carrier and shop questions, check it out. It's a good — and free — way to find IP best practices and help write the most accurate estimates or appraisals possible.
Here's some areas spotlighted as tip-worthy by DEG; we have resumed regular roundups for readers. To receive the tips as soon as DEG releases them, like/follow DEG's Facebook and Twitter feeds; it also posts videos to a YouTube channel once in a while. Or just browse the more than 10,000 inquiries and responses in the database and see what else you learn.
Wheel balancing not included in CCC R&R
The core steps of removing and replacing a wheel was part of CCC's R&R labor time, but other associated elements with that process aren't, the estimating service clarified in 2013.
The DEG in particular stressed wheel balancing when drawing attention to a 2013 inquiry that raised the question. It also recommended users check CCC's footnotes.
"Balancing of the wheel is a not included operation when replacing a wheel in CCC One," it wrote in a tip.
A user apparently working on a 2008 Jeep Liberty had suggested cutting "Transfer Tire" from the list of operations contained within removing and replacing or removing and reinstalling a wheel.
"It is usually completed in a different operation (Mount & Balance) and usually by a sublet vendor," the user wrote. "R&R or R&I operation should only include the steps necessary to raise a vehicle and remove and reinstall the wheel."
CCC argued that you'd never R&I a wheel unless you were trying to access something else.
"'R&I wheel' is an operation established for the purpose of removing/re-installing a wheel for the purpose of gaining access to other components," CCC wote. "'R&I wheel' would not be performed as a stand-alone operation in a collision repair scenario."
Replacing a wheel was a different story, CCC wrote, and explained that while transferring the tire was included, the other steps suggested by the user weren't.
"'R&R wheel' is an operation established for the purpose of replacing the wheel," CCC wrote. "This procedure may be performed in conjunction with other procedures or as a stand-alone operation. This time includes transfer of the tire, but does not include balancing the tire, lock-type covers or lug nuts, etc."
AudaExplore: Chipguard manual entry after 8 inches
If you're dealing with a large panel, you'll need to adjust the chipguard labor times manually, the DEG said.
"(T)his formula accounts for up to (8 inches) and if the requirements fall outside of the defined areas these additional needs would need to be accounted for manually," the DEG wrote.
A user in June 2016 suggested that Audatex's 0.3 hours of chipguard labor time was too low for a 2014 Chevrolet Silverado.
"On this bodystyle, the chipguard on the boxsides is in front and behind the wheel opening," the user wrote. "The front area is larger and higher than typical, so it has to take more than 0.3 hrs."
For a boxside, "1.0 to 1.5 seems much more accurate," they wrote.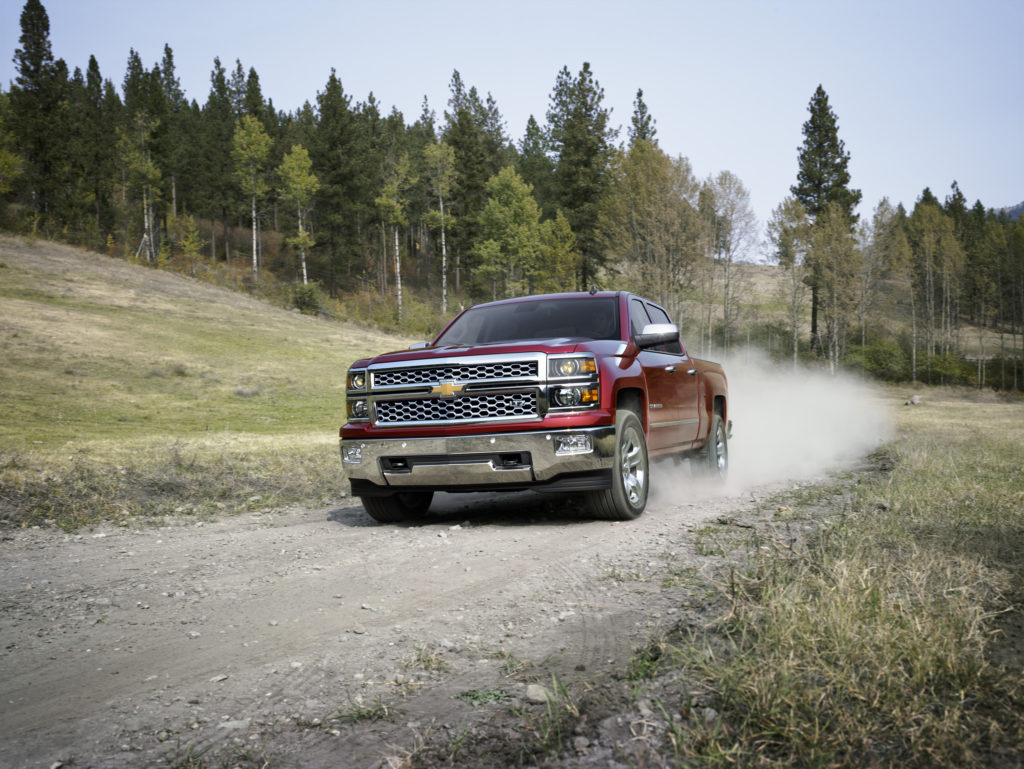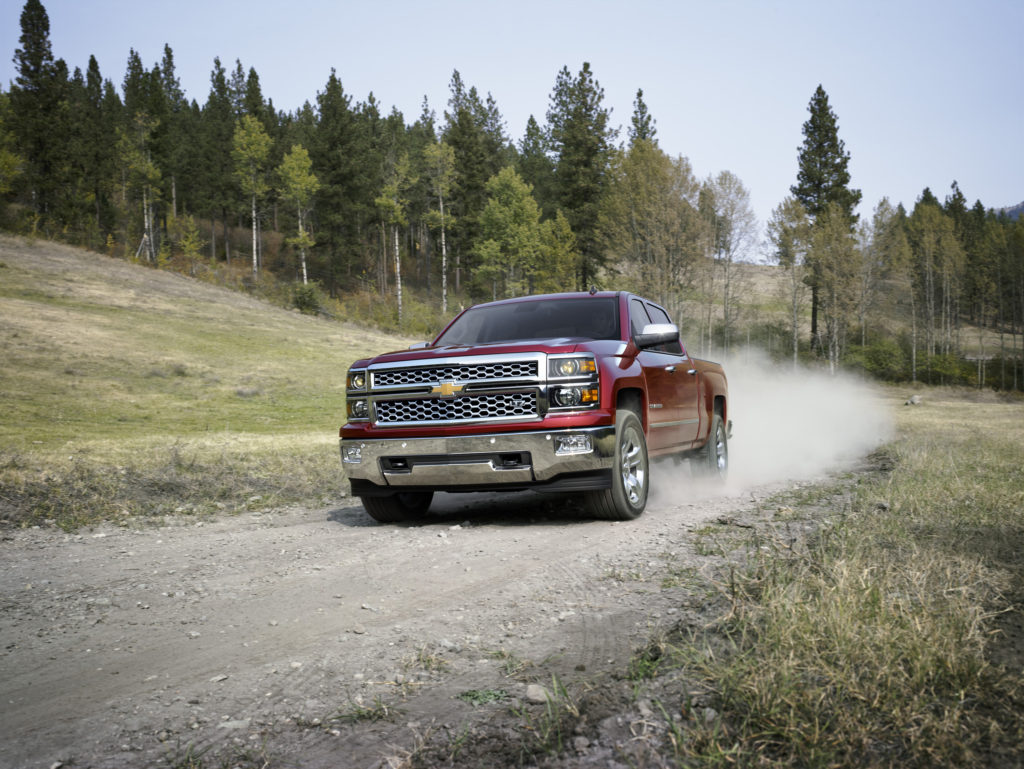 AudaExplore said it would leave the formula as is and advised the user just add more time manually, pointing to a Database Reference Manual passage which states the same thing, albeit a little indirectly:
The application of chipguard material to the lower portions of panels (up to 8″ of protection) is automated in the Audatex system and can be selected on a panel-by-panel basis.
Audatex's chipguard formula is:
• 0.3 for the first panel and 0.2 per each additional panel. (Minor formatting edits.)
AudaExplore also cautioned shop that these tallies didn't count finish-matching or texturing.
"Today's vehicles often require exact-match texturing in the chipguard process," it wrote. "These cases are not addressed by this calculation and must be considered individually at time of inspection."
CCC: Input labor designations manually
The DEG doesn't just serve as a middleman between shops and insurers with questions and the information providers. It also occasionally gives advice on how to use the software correctly.
For example, it in July 2016 explained how a shop should adjust labor designations in CCC by adding a letter; the system will subsequently recalculate the labor values correctly.
"When you replace a mechanical or structural component for example, you must go back to the line and add the labor designation letter to the right column next to the labor amount," the DEG wrote.
"… If your Labor/Material Charge Category in the setup of CCC includes different labor amounts for different labor operations, then by adding the letter to the right of the labor it will calculate the different labor values properly."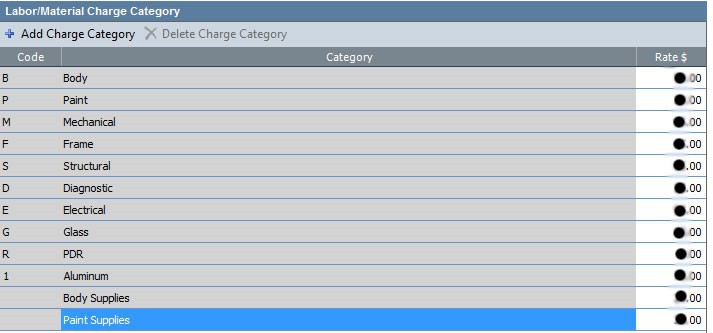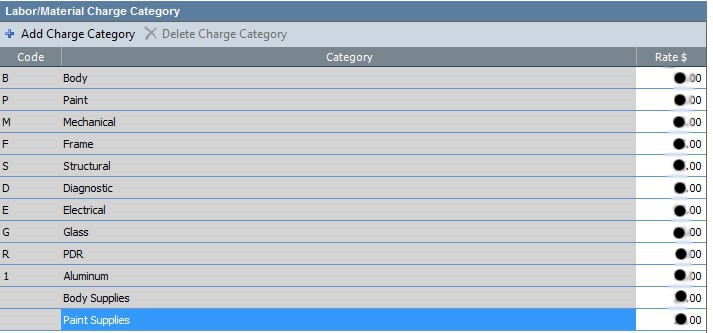 Mitchell: Materials calculator rounds to half-hour
Mitchell's popular Refinish Materials Calculator rounds to the nearest half-hour, something both shops and insurers should remember when the math doesn't seem to accurately reflect your tenths.
A sharp-eyed user asked about this in a May 2016 inquiry, wondering why the front and rear bumpers on a 2013 Nissan Versa had the same paint materials results.
"The calculations have different basecoat refinish hours (2.6hrs versus 2.8hrs), but the calculation results are identical?" the user wrote. Wouldn't it be the case that materials and their cost "scales linearly with refinish hours," they asked.
"The P-pages explain that the total estimated hours is broken up into half-hour increments," Mitchell replied later that month.
CCC (and everyone else): Materials still not included
AudaExplore, CCC, and Mitchell all describe materials as non-included operations, and the DEG reinforced this concept by pointing to a May 2016 inquiry.
"WHAT IS INCLUDED IN PAINT MATERIALS?' a user wondered about a 2004 Chevrolet Silverado 1500. "ON ANY ESTIMATE IS IT JUST LIQUID MATERIALS OR DOES IT INCLUDE ANY SEAM SEALERS, SPRAY FOAM, TAPE, PLASTIC COVERING, SPRAYABLE COVERING, PRIMER, BODY FILLER, SAND PAPER, WIRE FOR WELDER, TIPS FOR SEAM SEALERS OR ANY OTHER PRODUCT REQUIRED IN THE PROCESS OF REPAIR."
The user asked for a "DEFINITION FOR INSURANCE PURPOSES ON WHAT IS INCLUDED AND WHAT IS NOT INCLUDED."
CCC quoted its own P-pages to state, "LABOR TIME DOES NOT INCLUDE: Material costs."
It's up to the shop's estimator or insurance appraiser to calculate what materials are needed and in what quantity, CCC wrote:
• On any estimate the required Materials necessary is best reserved for the judgment of an estimator/appraiser following a thorough review of vehicle repair requirements.
• MOTOR does not define what Paint Materials and/or Body Materials are.
"Having a paint material list that shows your included items can be a useful tool when repairing a vehicle and should be something that is posted in your facility," the DEG advised.
Have a question?
Have a question about AudaExplore, Mitchell or CCC? Submit inquiries to the DEG here. Inquiries, like answers, are free.
More information:
Images:
A wheel is balanced. (RapidEye/iStock)
A 2014 Chevrolet Silverado LTZ shown on an unpaved road. (Provided by Chevrolet/Copyright General Motors)
A shop should adjust labor designations in CCC by adding a letter; the system will subsequently recalculate the labor values correctly. (CCC screenshot provided by the Database Enhancement Gateway)
Share This: