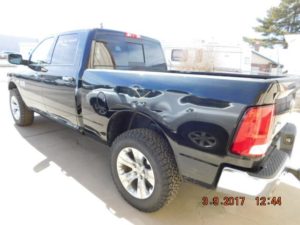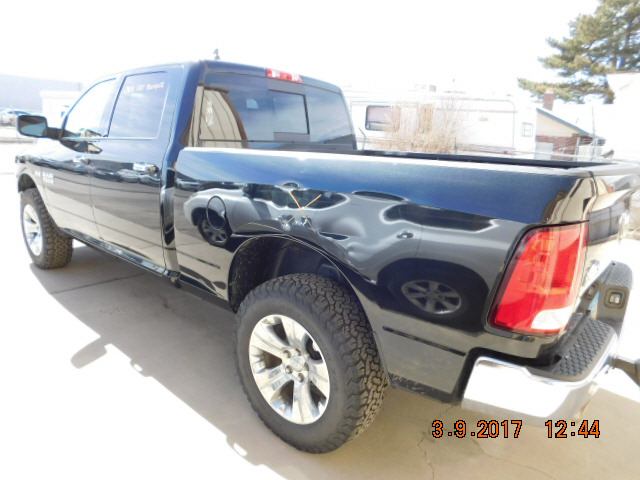 A State Farm adjuster has refused to pay for pre-scanning charges on a 2016 Dodge Ram 1500 despite having read FCA's position statement calling it mandatory.
This wasn't minor damage (which still will typically need a scan anyway, per FCA).
"It got crunched, so it got a new bedside," said Nylund's Collision Center owner Robert Grieve.
The Ram 1500's estimate was $3,700, which Grieve said was low compared to his shop's average but still indicative of a decent amount of damage. (The average industrywide repair was only $2,861 in 2016, according to CCC.)
But the adjuster from State Farm "Supp Team 14" denied the charge anyway.
"I saw the memo from Mopar about pre-scans, but it does not seem necessary to pre-scan a vehicle due to bedside damage," said the adjuster.
Wait, what?
The document from FCA — the guys who built the truck — clearly states: "Use of the Mopar wiTECH vehicle diagnostic tester is necessary before and after collision repair."
Nylund's uses an aftermarket Launch scan tool, which Grieve called an "amazing piece of equipment," and the pre-scan indeed returned numerous diagnostic trouble codes. (We as usual point out that OEMs do not vouch for anything other than their own tools to correctly and accurately scan a vehicle; going aftermarket is an individual shop decision.)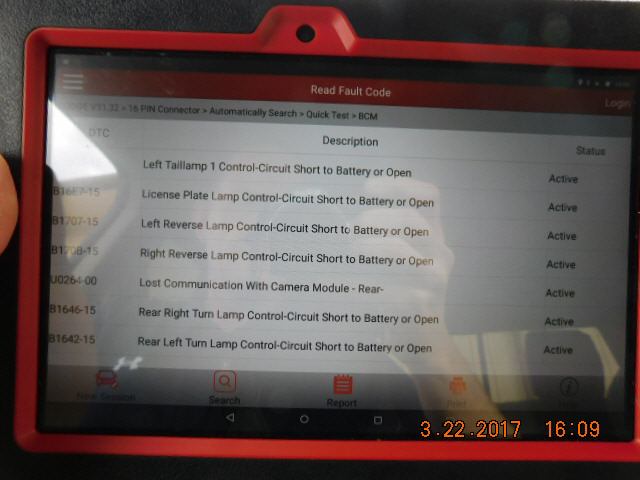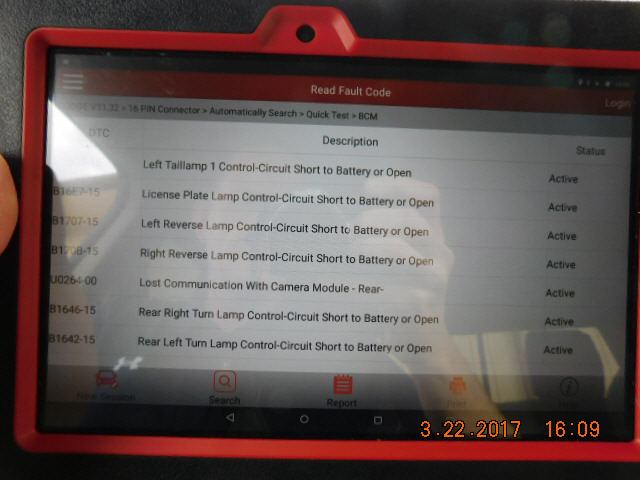 The adjuster apparently hasn't talked much to his colleagues, as others at State Farm are certainly aware of diagnostics.
The position statement has existed since June, and was discussed shortly after at a NACE panel with State Farm claim consultant Chris Evans.
In January, Evans observed to the Collision Industry Conference that as State Farm tried to come to terms with scanning, its "developing position" was to "do what makes sense." He said it completely agreed with the sentiment of doing the right thing for a customer.
The FCA document describes safety technology similar to that State Farm apparently referenced late last year in explaining its rate increases to the Chicago Tribune. And another adjuster on the same Ram acknowledged the existence of diagnostic trouble codes by approving an hour to "clear" them. More on that later.
Asked about the incident and State Farm's policy on scanning, spokesman Justin Tomczak wrote in an email Wednesday that "State Farm has nothing additional to share with RDN at this time."
The FCA position statement also observes that "Safety and security-related systems, such as antilock brakes, supplemental restraint systems (SRS – airbags), occupant restraint controller (ORC), seat belts, active head restraints, forward facing camera and radar, blind spot monitoring, and other automated electronic driver assistance systems, MUST be tested for fault codes (DTCs) that could be active (current) or stored following a collision."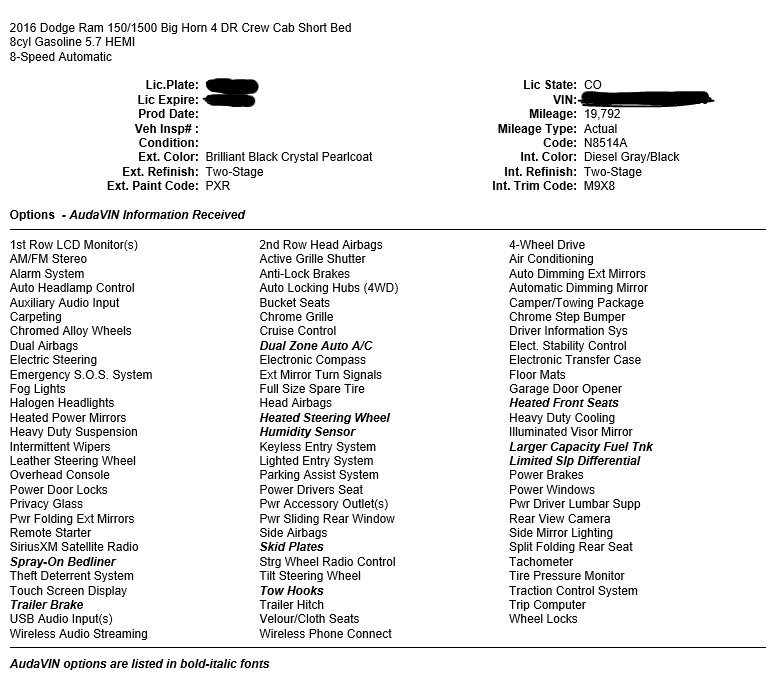 The Ram's safety/convenience options included airbags, a parking assist system, electronic stability control, power brakes and traction control.
Finally, the FCA document lists six scenarios that could trigger fault codes to help drive its point home, including collisions and "Significant vehicle disassembly including, but not limited to, bumpers, door handles, headlamps and mirrors." One would hope that a State Farm adjuster thinks that removing a bedside also counts as significant disassembly, when the bedside appears to have been the point of impact in a collision.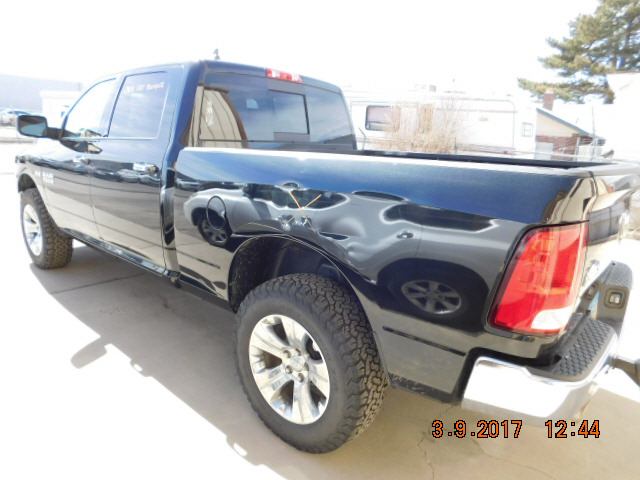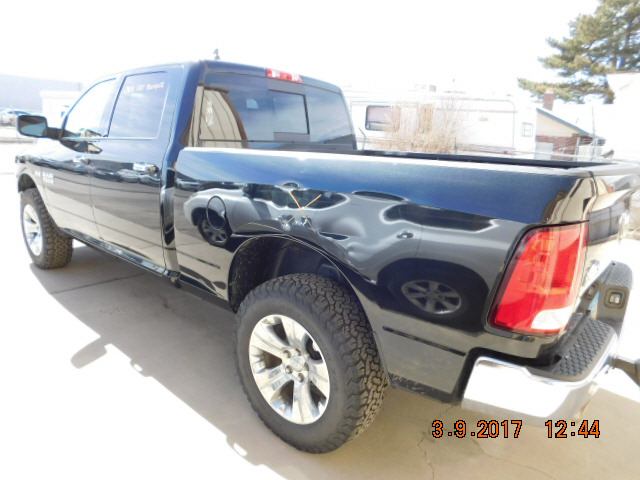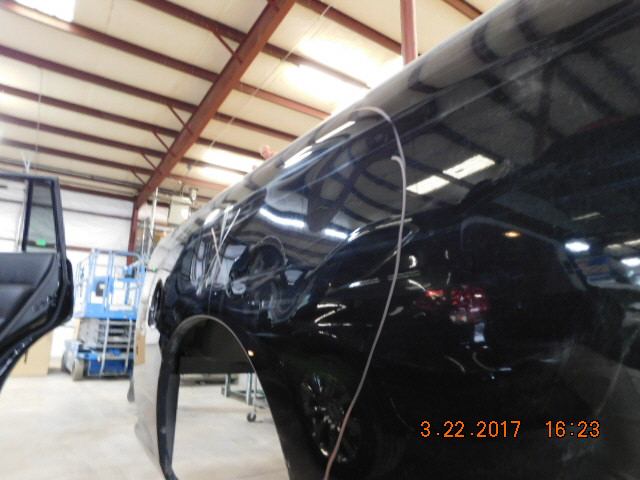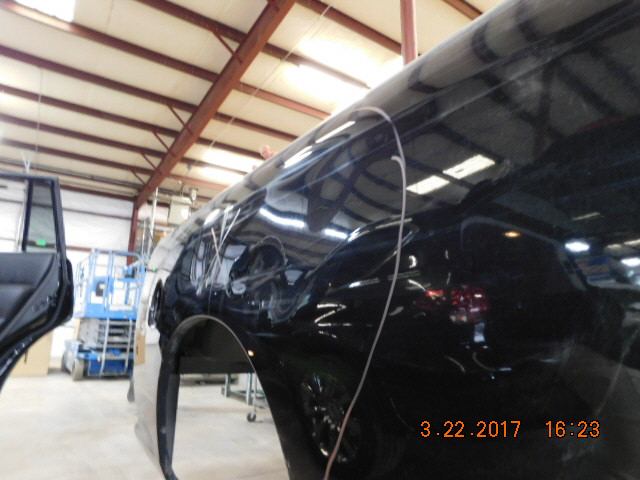 Granted, a post-repair scan could flag issues before the Ram is returned to the customer. But pre-repair scanning is like measuring a vehicle prior to a repair — you need it to know and blueprint the scope of the damage and what procedures are necessary. For this reason, a number of OEMs have made it mandatory.
It also helps insurers and shops by revealing repair issues up-front, rather than the two companies blowing delivery dates and racking up supplements for items discovered during or after the repair. In some situations, pre-scans can can help an insurer and shop deduce items not related to the loss.
"It's really a prior damage discussion," Evans observed in January.
Other adjuster
The original State Farm supplement adjuster evaluating the truck did a little better, allowing 1.0 hours of mechanical time to clear and reset diagnostic codes, "only after I showed him the Vehicle Diagnostic Report showing the fault codes for the rear taillights and parktronic sensors in the rear bumper," an Nylund's estimator wrote.
But despite his colleague acknowledging the diagnostic report that indicated this work was needed on the customer's vehicle, the scan supplement adjuster continues to refuse to pay for the diagnostics that produced that report, according to Nylund's. And apparently a post-scan as well.
"State Farm would not allow a Pre-Scan on either the original supplement or any of the other supplements that have been submitted," the estimator wrote April 4. "On the last supplement emailed into State Farm I requested that State Farm provide us documentation as to why they would not cover the Pre-Scan that Mopar states must be done on a collision vehicle, and we did not receive any documentation as to why they would not cover a Pre Scan. We have requested detailed information from State Farm regarding their position on Pre & Post Repair Scans and still have not received anything."
'Liability transferring'
Grieve mused that if the insurer made the customer go out-of-pocket for a particular repair, "then that's cost transferring." But when it refused to reimburse a particular procedure related to vehicle safety systems, "now it's liability transferring" to a shop.
Should something be compromised on the vehicle, a lack of payment from an insurer wouldn't hold up in court as an excuse for the shop failing to perform diagnostics, Grieve argued.
"The judge doesn't give a crap about that," he said. "I'm the professional."
In any case, Nylund's scans every vehicle before and after a repair.
"That way, there's no confusion," he said, describing this as helpful from a liability perspective.
More information:
MOPAR scan, airbag position statement
FCA, June 9, 2016
Images:
A State Farm adjuster has refused to pay for scanning charges on a 2016 Dodge Ram 1500 at Nylund's Collision Center despite having read FCA's position statement calling it mandatory. (Provided by Nylund's Collision Center)
Diagnostic trouble codes found by a 2016 Dodge Ram 1500 at Nylund's Collision Center by a Launch tool. (Provided by Nylund's Collision Center)
A State Farm adjuster has refused to pay for pre-scanning charges on a 2016 Dodge Ram 1500 despite having read FCA's position statement calling it mandatory and the existence of automated safety and convenience technology. (Redactions to protect privacy.) (Provided by Nylund's Collision Center)
Share This: