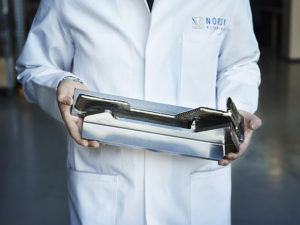 Norsk Titanium's Monday announcement of the world's first 3-D printed structural titanium parts with FAA approval and CNN's Tuesday report of McLaren 3-D printing replacement Formula 1 parts could be signs of trends to come someday for automotive.
Structural aerospace
Reuters reported an estimate by Norsk that the technology will save $2 million to $3 million per Boeing Dreamliner.
It noted that Norsk marketing Vice President Chip Yates expected "tons" of 787 parts would eventually be printed.
Norsk expects the U.S. regulatory agency will approve the material properties and production process for printed parts later this year. That will "open up the floodgates," Yates said, by allowing Norsk to print thousands of other parts for each Dreamliner, without each part requiring separate FAA approval, resulting in the millions in expecting savings per plane.
"You're talking about tons, literally," on the 787 that would be printed instead of made with traditional, expensive forging and machining, he said.
"We are proud to take this historical step with a great aerospace innovator like Boeing," Norsk CEO Warren Boley Jr. said in a statement. "The Norsk Titanium team will continue to expand the portfolio of components supplied to Boeing meeting stringent certification requirements. It is an honor to earn FAA approval for these structural parts."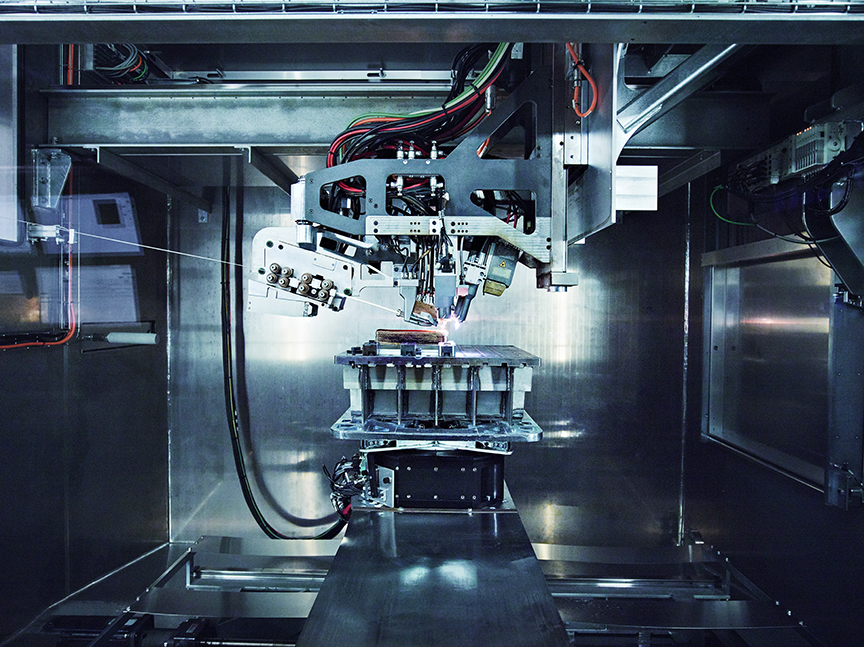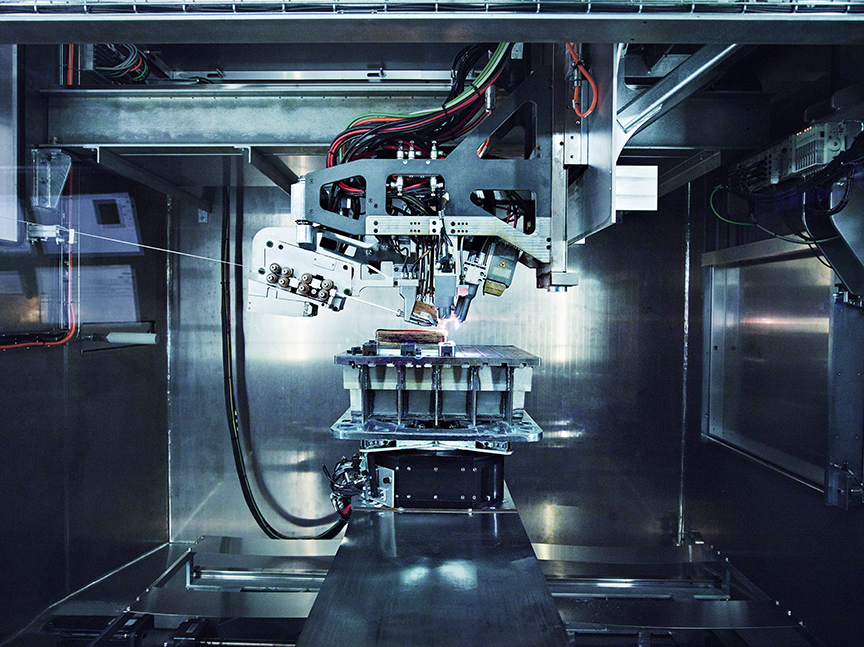 The aerospace news is intriguing from an automotive perspective because there seems to be a rough trend of lightweighting trickling down from aerospace and exotics to luxury OEMs and eventually the mainstream fleet.
However, conventional wisdom seems to hold that 3-D printing is too impractical and expensive for traditional mass automotive production, and the Boeing Dreamliner is by no means even a mass-market aerospace product. Boeing only received 80 orders last year for its 787s.
Shipping sets of 4 of these beauties to @boeing in May for each #Dreamliner to fly off their line. Photo: 1/2 RPD and 1/2 finish machined! pic.twitter.com/lC0Q0jxchC

— Norsk Titanium (@NorskTitanium) April 11, 2017
But if Norsk is correct that aerospace manufacturers would switch so much of a plane to additive manufacturing, then perhaps broader 3-D printing isn't as much of a stretch as it seems.
"From the outset, the 787 has been the hallmark of innovation and efficiency," Boeing Vice President of airplane materials and structures and supplier management John Byrne said in a statement. "We are always looking at the latest technologies to drive cost reduction, performance and value to our customers and Norsk Titanium's RPD™ capability fits the bill in a new and creative way."
Launch of a new manufacturing era today! Rapid Plasma Deposition (RPD) parts bound for the @boeing #Dreamliner for structural applications! pic.twitter.com/wrFJLR8z7J

— Norsk Titanium (@NorskTitanium) April 10, 2017
If 3-D printing can actually save an OEM money, then that presumably starts changing the dynamic and makes the process more attractive at higher scale. If a structural element can be 3-D printed and maintain that crucial function, this raises the possibility of building parts of a vehicle body into previously geometrically impossible or unfeasible light, strong shapes. This is part of the attractiveness of "3G" third-generation ultra-high-strength steel — high formability but also high strength.
Another option: Use traditional manufacturing on the front-end to produce parts for hundreds of thousands of retail vehicles. But then shut the plant down and only produce replacement parts — which might never be needed, after all — on demand with a 3-D printer.
This could be better for customers as well — there's no need to sit around waiting for a backordered part if a company like Norsk can just spit out a replacement whenever it's necessary.
Replacing, tweaking auto parts on the fly
McLaren is performing a variation on this with its Formula 1 racecar, CNN reported Tuesday. The team has around a dozen Stratasys 3D printers and even brings one to to races to replace or fine-tune parts, the network reported.
To replace the wing, the team designed and printed a new one out of plastic. The wing is next wrapped in carbon fiber. In the last step, the wing's plastic interior is dissolved, leaving the wing ready for racing.
The company's ultimate goal is to print parts out of carbon fiber, so that they can be immediately put on a car at the race site, according to Andy Middleton, a president at Stratasys.
The auto manufacturing world probably isn't going to change anytime soon. But it might change sooner than we'd think. Stay tuned.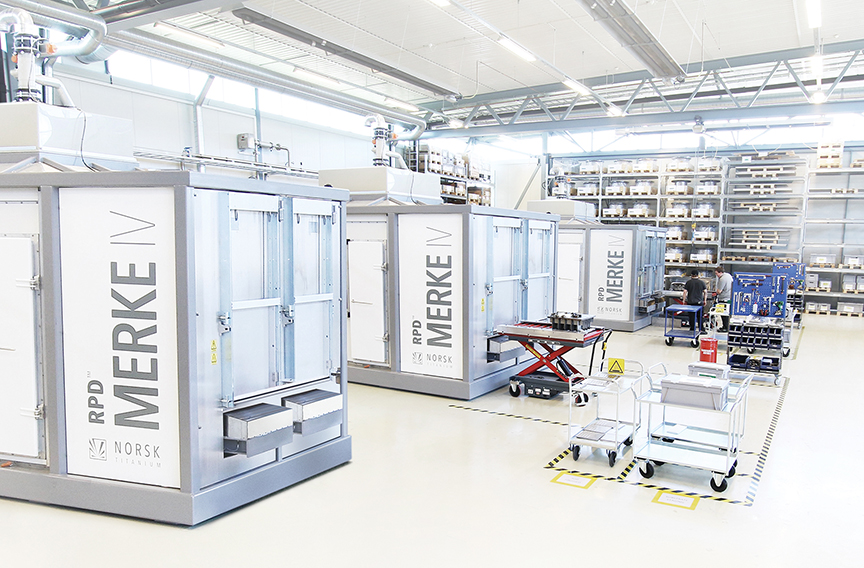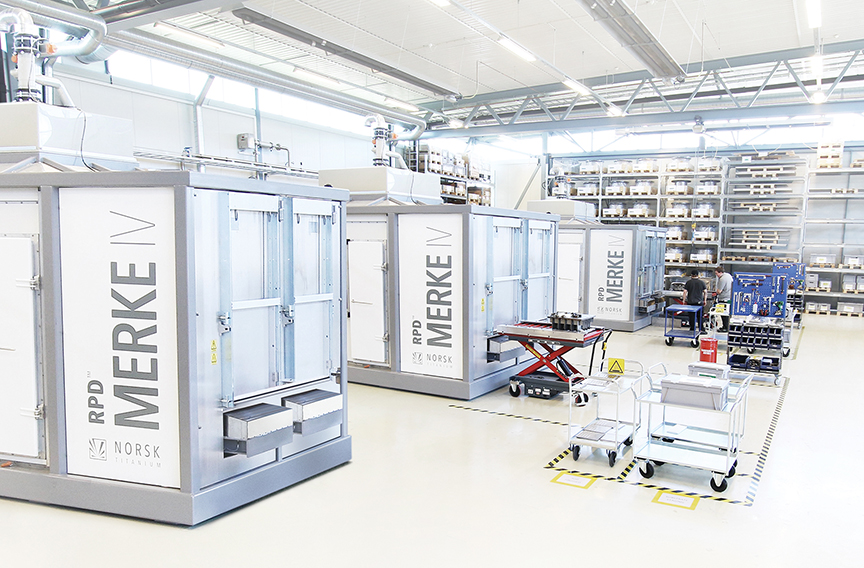 More information:
"Printed titanium parts expected to save millions in Boeing Dreamliner costs"
Reuters, April 10, 2017
"Norsk Titanium to Deliver the World's First FAA-Approved, 3D-Printed, Structural Titanium Components to Boeing"
Norsk Titanium, April 10, 2017
"A Formula 1 team is 3D printing race car parts"
CNN, April 11, 2017
Images:
Norsk Titanium's Monday announcement of the world's first 3-D printed structural titanium parts with FAA approval could be a sign for things to come someday for automotive. A Norsk tweet calls this image "1/2 RPD and 1/2 finish machined." (Provided by Norsk Titanium)
Norske Titanium's MERKE IV rapid plasma deposition 3-D printer works on Boeing Dreamliner parts. (Provided by Norske Titanium)
Norsk Titanium MERKE IV 3-D printers are shown. (Provided by Norske Titanium)
Share This: