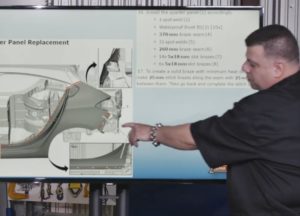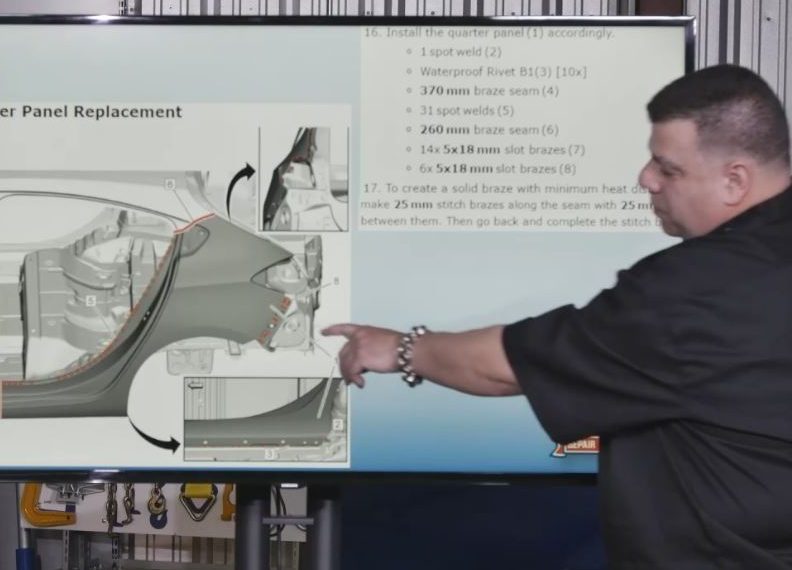 General Motors' instructions for replacing a quarter panel on a next-generation Chevrolet Cruze are reminiscent of the procedures for a steel Mercedes, P&L Consultants' Larry Montanez said Wednesday — an indication of just how advanced even a sub-$20,000 car can be today.
The 2016 Chevrolet Cruze is up to 250 pounds lighter than the 2015 Cruze, and GM described the successor as "constructed of about 8-percent hot-stamped/high-strength steels, which contributes to an approximately 27-percent stiffer body structure that is also 53 pounds (24 kg) lighter than the current Cruze."
Hosts Montanez, Kristen Felder of Collision Hub and I-CAR industry technical relations director Jason Bartanen used the Cruze and GM's Genuine GM Parts and ACDelco websites to discuss OEM repair procedure access and best practices during Wednesday's "Repair University Live."
The broadcast compared the instructions for replacing an outer quarter panel on the 2015 Cruze to its next-generation 2016 successor.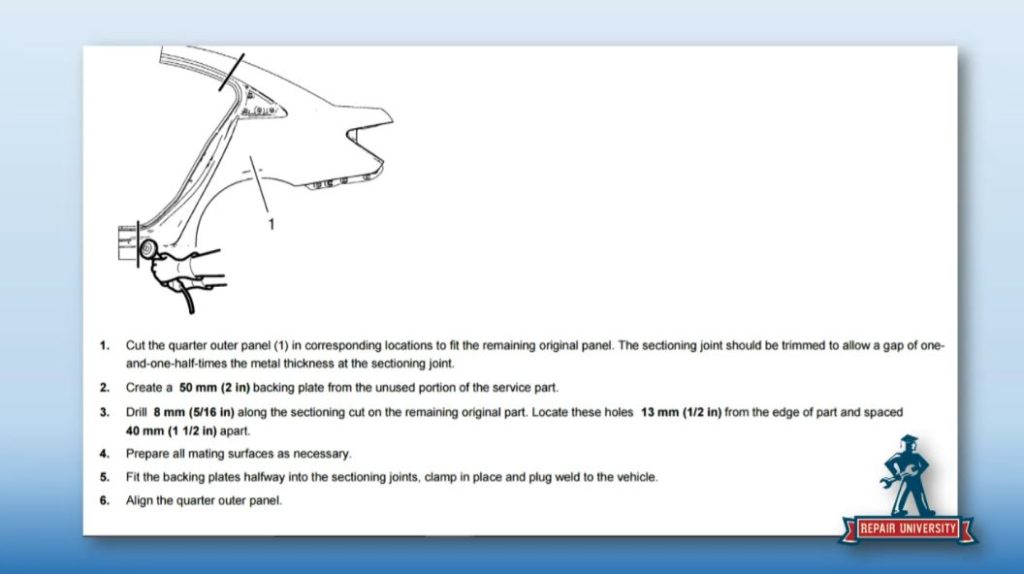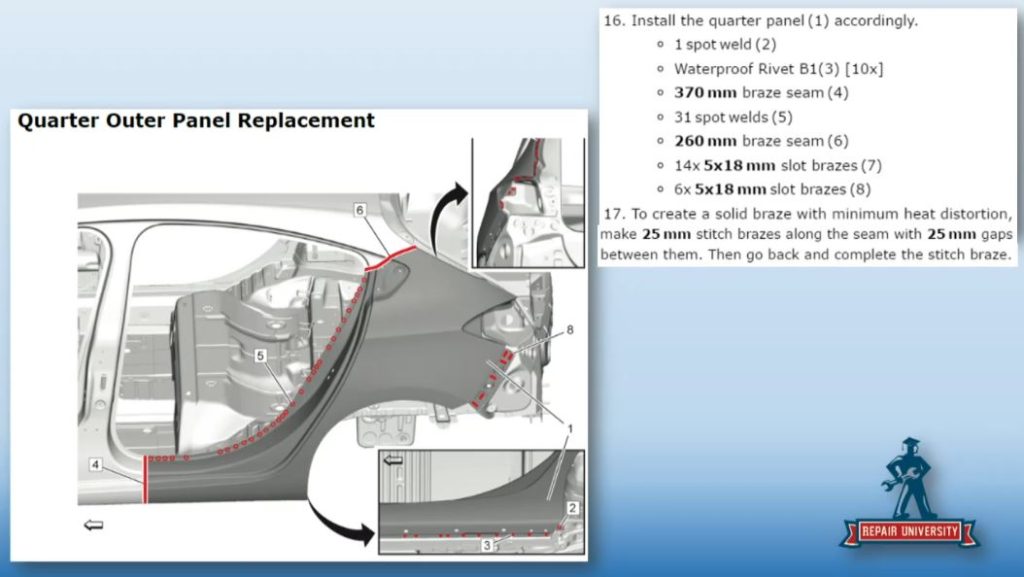 Felder called it "dramatically different."
Bartanen pointed out the absence of conventional MAG and plug welding on the 2016 Cruze. The panel receives MIG brazing, spot welds, rivets and adhesive.
"This is very similar to a Mercedes-Benz repair procedure," Montanez said, referencing steel Mercedes models like those in the C Class, E Class, and even some of the S Class.
And yet the 2016 Cruze sedan started at $17,495 MSRP, and the 2017 starts at $17,850. The highest sedan trim (there's a hatch and diesel version as well), the Premier automatic, had an MSRP of $23,995 last year and $24,350 this model year.
Between the MIG brazing welder and the rivet gun itself, "it's more money than the car, basically," Montanez said.
"This is where now the technician has to realize there's a difference that's going on," Montanez said. He said shop might not even have the equipment or training to fix this commonplace vehicle. (GM sold nearly 189,000 last year.)
Felder observed that the multiple attachment methods affect the estimator as well as the body technician. The estimator (and adjuster) must realize that setup and test time will be necessary for two welders, and the rivets and adhesives must be accounted for as well.
"I love it when I hear someone say, 'It's just a quarter panel, Kristen,'" she said earlier.
More information:
Collision Hub "Repair University Live" Livestream channel, April 12, 2017
ACDelco Technical Delivery System (GM paid repair procedure site)
Genuine GM Parts (GM free repair procedure site)
Images:
Larry Montanez of P&L Consultants discusses the 2016 Chevrolet Cruze, the first of a new design generation, on an April 2017 "Repair University Live." (Screenshot from Collision Hub video)
Quarter panel replacement procedures for a 2015 Chevrolet Cruze are shown. (Repair procedures copyright General Motors; screenshot from Collision Hub video)
Quarter panel replacement procedures for a 2016 Chevrolet Cruze are shown. (Repair procedures copyright General Motors; screenshot from Collision Hub video)
Share This: