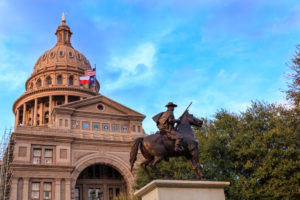 A revised version of a Texas bill would make it illegal for insurers to adjust estimating service times, disregard P-pages, or force a third-party claimant to use a specific type of part.
House Bill 3804, sponsored by Rep. Travis Clardy, R-Nacogdoches, and promoted by all four major Texas auto body trade groups, would outlaw the ability to "disregard a repair operation or cost identified by an estimating system, including the system 's procedural pages."
It also bans the ability to "require the third-party claimant to use a particular brand, type, kind, age, vendor, supplier, or condition of parts or products to repair damage to the vehicle to the vehicle's condition before the damage occurred."
Auto Body Association of Texas President Burl Richards told the House Insurance Committee on Tuesday that many of the processes and procedures in the estimating services were being manipulated  "to save money and shortcut repairs."
Richards, owner of Burl's Collision Center, said he asked the Texas Department of Insurance if the state required carriers to pay for all necessary processes and procedures to restore a vehicle.
"TDI's response was: 'There are no specific statutes … what processes and procedures are required to restore a vehicle to pre-loss condition,'" Richards said.
That was a question of fact and something for the courts, TDI said, according to Richards.
"There's no Texas law currently in place that outlines or defines what is a proper process and procedure," he told the committee.
Richards said carriers had forced shops to choose between doing it right — OEM repair procedures — and doing what is merely paid for. Often, customers or shops had to sue to "fight the powerful insurance companies" or simply pay out of pocket, he said.
"Without the definitions of these critical words, TDI simply replies, 'It's a fact issue that has to be decided by the courts,'" agreed Larry Cernosek, legislative board member of the Houston Auto Body Association and owner of Deer Park Paint & Body.
There should be no reason to go to court to be made whole; "that's why you pay for insurance," Cernosek said.
In banning deviations from estimating systems, "we're not talking about judgement times," Richards clarified in an interview Friday. Those could still be negotiated by an insurer and shop.
Estimating systems, after all, refer to installation of undamaged new OEM parts on a brand new car. (For example, here's CCC's discussion of that definition.) Given that these conditions by definition generally won't exist in a collision repair, other times would remain subjective. For example, how long a particular dent took to repair, according to Richards.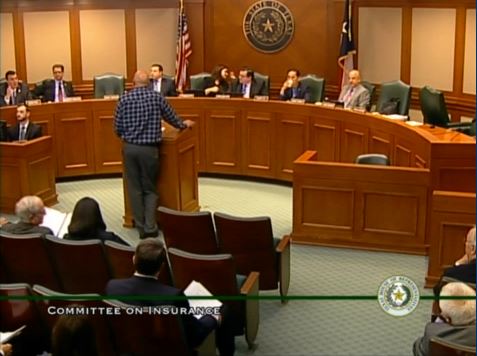 The restriction addressed two issues related to the estimating guides, according to Richards.
First, it demands the procedures not included by estimating services within their labor times be recognized without a hassle from the insurer,
Right now in Texas, carriers will argue to a shop that "the guy down the road" doesn't charge for a particular not-included procedure, and so they shouldn't have to pay it at the first shop either, according to Richards.
Under the bill, "You gotta pay it," Richards said.
HB 3804 would also keep carriers from reducing the fixed times generated by the estimating services.
"They find subtle way to make deductions all the time," Richards said.
"'Estimating system' means an automobile collision damage estimating system that is generally accepted by the automobile repair industry for use in writing an automobile repair estimate," the bill states. It doesn't specify what happens if an insurer prefers one system and the shop prefers another. (However, based on our time with the Database Enhancement Gateway, points of contention between insurers and shops seem often to be "not-included" operations regardless of the estimating system.)
Asked why the trade groups didn't codify OEM repair procedures as the proper way to fix a vehicle — the bill's wording almost suggests estimating services dictate repair procedures — Richards pointed to his testimony in support of following automaker instructions.
"In no way, shape or form" was the bill stating not to follow OEM procedures, Richards said.
For ABAT's membership, the more pressing issue to address in this legislation was insurer manipulation of estimating system data, Richards said. "OEMs don't determine times," he said.
"We can't change the world in a day," Richards said. "… All we can deal with is the current system we're dealing with."
The draft does hint at using OEM instructions, though Richards acknowledged that the language was "a little bit misleading," i.e., confusing.
"Reasonable and necessary amount" means the amount determined by the original equipment manufacturer 's manufacturer and estimating systems required to repair a vehicle to the condition before the covered damage to the vehicle occurred.
Better wording might have been along the lines of original equipment manufacturer's "processes," Richards acknowledged.
Third-party parts
The ban on mandating third-party claimant parts also clamps down on another questionable carrier practice — placing anything other than new OEM parts on a third-party vehicle struck by one's policyholder.
A third-party claimant has no contractual obligation to the at-fault driver's carrier to receive aftermarket or recycled parts, unlike a first-party claimant who has agreed to accept "like kind and quality" recycled, reconditioned or aftermarket parts in exchange for lower premiums. There's no reason for an third-party claimant's estimate to default to other than new OEM parts without the claimant's consent.
The discussion in the committee Tuesday seemed to speak to the broader issue of parts other than new-OEM components being installed on vehicles, regardless of first- or third-party claimant status.
Committee Vice Chairman Sergio Munoz Jr., D-Palmview, implied he had experienced some sort of issue with alternative parts himself and said shops in his district had raised concerns about them. He asked who determined what type of parts were used in repairs.
"The laws are very vague," Richards said. But carriers seem to be the ones deciding what is "customary and reasonable," he said, citing the example of a customer's 30,000-mile, 2016 model-year vehicle for which the insurer wrote aftermarket parts.
And then the customer comes to you? Munoz asked.
"We fight that issue every single day," Richards said. Often, the shop will put a new OEM part on the vehicle, and "we take out of our pocket."
"Not every shop can do it; not every shop does do it," he said.
Paul Martin, National Association of Mutual Insurance Companies, argued that with regards to aftermarket parts, carriers offering a warranty "have a vested interest" in the alternative parts working correctly.
"They are constantly inspecting these shops," he said.
Be heard: Texas legislator contact information can be found here.
More information:
Texas House Insurance Committee hearing (seems to work best on Firefox)
Texas Legislature, April 11, 2017
Images:
The Texas Capitol is shown. (TriciaDaniel/iStock)
Auto Body Association of Texas President Burl Richards appears before the Texas House Insurance Committee on April 11, 2017. (Screenshot from Texas Legislature video)
Share This: