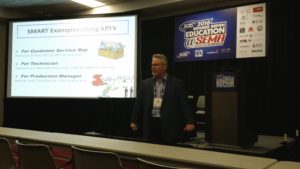 It's already time to register for SEMA 2017, and attendees might want to make room in their travel plans for a new series of Repairer Driven Education courses added the Monday of SEMA Week 2017.
The Society of Collision Repair Specialists' Repairer Driven Education lineup offers a way for auto body shop owners, managers and staffers to obtain practical advice for their own businesses on topics ranging from repairs and estimates to leadership, customer service and pay plans. It's also a way to learn about broader trends within the automotive engineering, car insurance, and collision repair industries which could affect an auto body shop (or auto insurer).
"Each of the courses has been individually selected or crafted by SCRS because the content specifically focuses on issues and information that are relevant to collision repair professionals operating in today's marketplace, and appeals to the diverse array of marketplace perspectives that exist within the collision repair industry," SEMA's RDE registration page states.
Thursday features the headliner OEM Collision Repair Technology Summit, which like the SCRS Repairer Roundtable last month lets collision repairers hear directly from automakers, Tier 1 suppliers and aftermarket vendors about the technology disrupting the collision repair industry.
Repairer Driven Education has traditionally run Tuesday-Friday SEMA Week, the same days as the SEMA Show. But SCRS Executive Director Aaron Schulenburg said a "large population" of the RDE audience submitting feedback had requested courses for Monday, the day before the traditionally Tuesday-Friday SEMA show formally begins.
"This is directly in response to attendee and participant feedback," he said.
SEMA runs Oct. 31-Nov. 3 in Las Vegas. Repairer Driven Education runs Oct. 30-Nov. 3.
RDE courses are $75 in advance, $85 after the early bird deadline. Despite the Monday, Oct. 30, courses, a series pass still costs $375 in advance ($400 after the deadline), so passholders in 2017 are getting more content at the same price. (The series pass also still includes a ticket to SCRS' Sky Villa afterparty, which is also a can't-miss event.)
The Monday lineup occurs in the afternoon, allowing time for attendees to fly or drive in and get settled before going to class. Judging from some of the provocative and timely course descriptions, it'd be worth one's time to participate rather than just heading straight to the craps tables or to a jet-lagged nap:
"Current and Future Technologies 2017 and Beyond," with Chief's Ken Boylan: "This course explores topics such as current and future technologies that include joining technologies, hybrid welding techniques that can join dissimilar metals effectively, friction stir and remote laser welding techniques, and what nanotechnologies will mean to the collision repair industry," the course description states. "Learn how some materials will be ten to one times stronger and lighter than what is being used today. What will the repair industry look like and what new skills and equipment will be required to meet these challenges?"
"Culture, Culture, Culture – Would you work in your own shop?!," with Sherwin-Williams' Judy Folk: "In reality, all organizations have a company culture – whether good or bad, which directly impacts employee engagement," the course description states. "The key question is this: Is it a culture by default, or by design?  … To transform your culture, you must win the hearts and minds of the people you work with, and that takes both adeptness and persuasion."
"Severity – Why it does not matter and what to do about it!," with AkzoNobel's Greg Griffith and Tim Ronak: "As part of a KPI review as a shop Owner or Manager have you ever been told that YOUR 'Severity' is too high?" the course description states. "Have you been told that your 'Business Partner' may reconsider your relationship unless you reduce 'Severity' to align with their purported value? Do you understand 'Severity' and what part, if any of it, is really under your control? Why is it that insurers treat a calculated 'Severity' a ceiling value?"
SEMA registration
As for the SEMA registration itself, visit www.semashow.com/register. Buyers, installers, retailers and distributors planning to visit exhibitor booths should use the "attendee" registration option, according to SEMA. The "Exhibitor" option only refers to those working in actual vendor booths.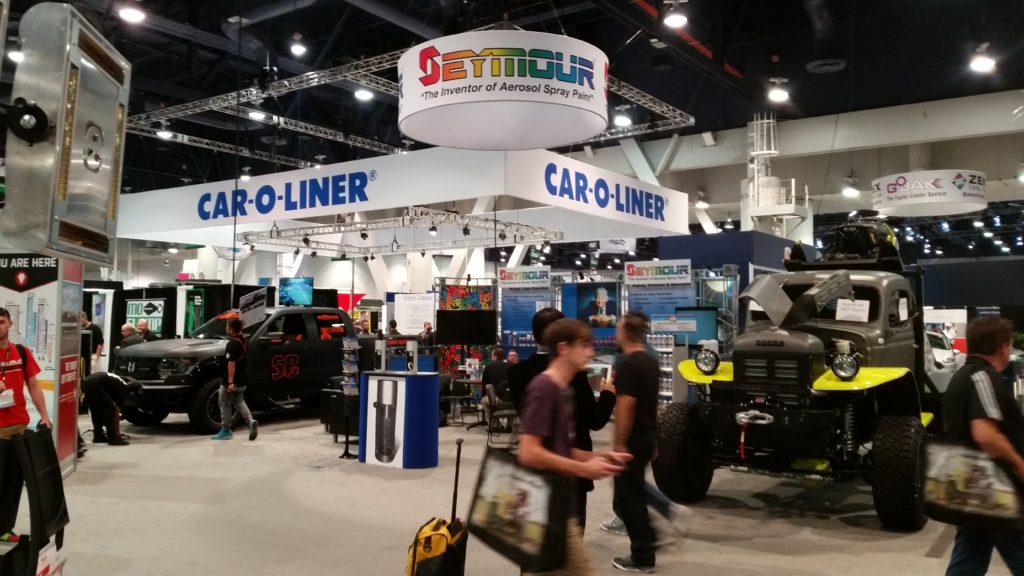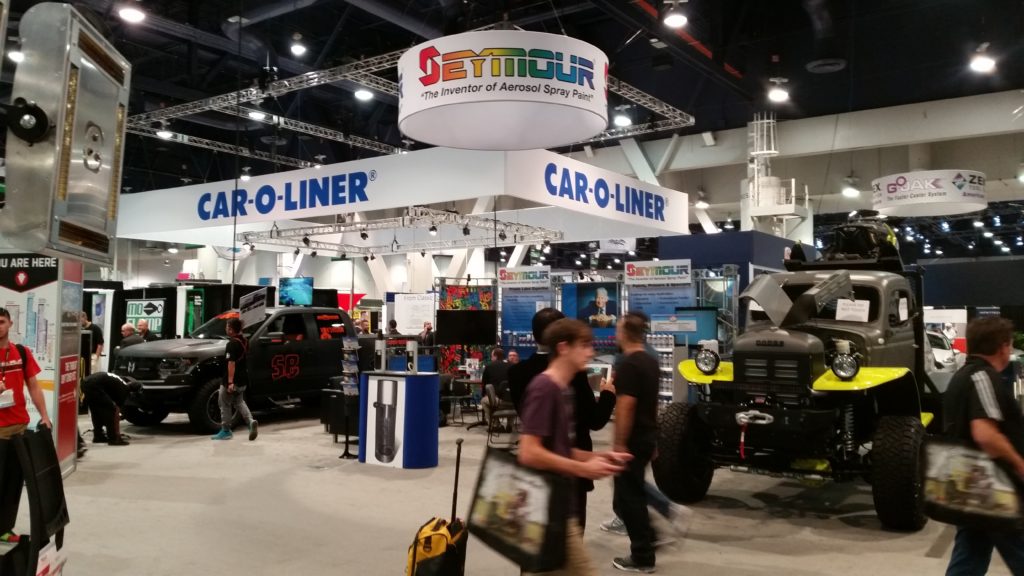 Attendees registering might need to prove employment in the industry.
"The SEMA Show is the world's leading automotive trade event where manufacturers and buyers in the automotive aftermarket gather to do business each year," SEMA Vice President of communications and events Peter MacGillivray said in a statement. "By registering early for this year's SEMA Show, the applicant expedites the registration process, can save money, and is kept up-to-date on breaking Show news."
Besides SCRS, I-CAR, SEMA itself and the Tire Industry Association are also offering educational opportunities.
Details: www.semashow.com or www.semashow.com/register.
More information:
SCRS Repairer Driven Education webpage
Images:
Sherwin-Williams' Mike Lanza discussed hiring, particularly millennials, at the 2016 SCRS Repairer Driven Education series. (John Huetter/Repairer Driven News)
Attendees walk by Seymour and Car-O-Liner signage at SEMA 2016. (John Huetter/Repairer Driven News)
Share This: