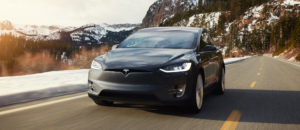 Tesla won't suffer slow, uncommunicative or unprepared body shops gladly, based on guidelines released last month for its certified collision repair network.
It's unclear how much the new operating requirements, dated April 3, 2017, vary from the prior terms imposed upon Tesla certified body shops. Copies of the prior operating standards could not be obtained, and Tesla press and collision program representatives did not respond to an email request Monday for comment.
However, one certified Tesla shop owner said several of the most notable key performance indicators appeared to be new.
Like a direct repair program, Tesla will in the future indicate on its website an overall score for each auto body shop — and like a direct repair program, it's unclear if actual repair quality will be weighted appropriately in relation to considerations we'd argue are all secondary. If the repair isn't correct, customer satisfaction or speedy delivery are irrelevant.
"TABS ratings (1 to 5 Stars) are published on the TABS network locator," Tesla wrote. "The rating is comprised of CSI, NPS score, cycle time, and other considerations important to the customer. Tesla will refer work to TABS based upon rating (highest first)."
The TABS scores described here weren't yet available on Tesla's body shop locator as of Tuesday afternoon. It's unclear if Tesla today uses any criteria other than proximity to organize shops presented to the user there.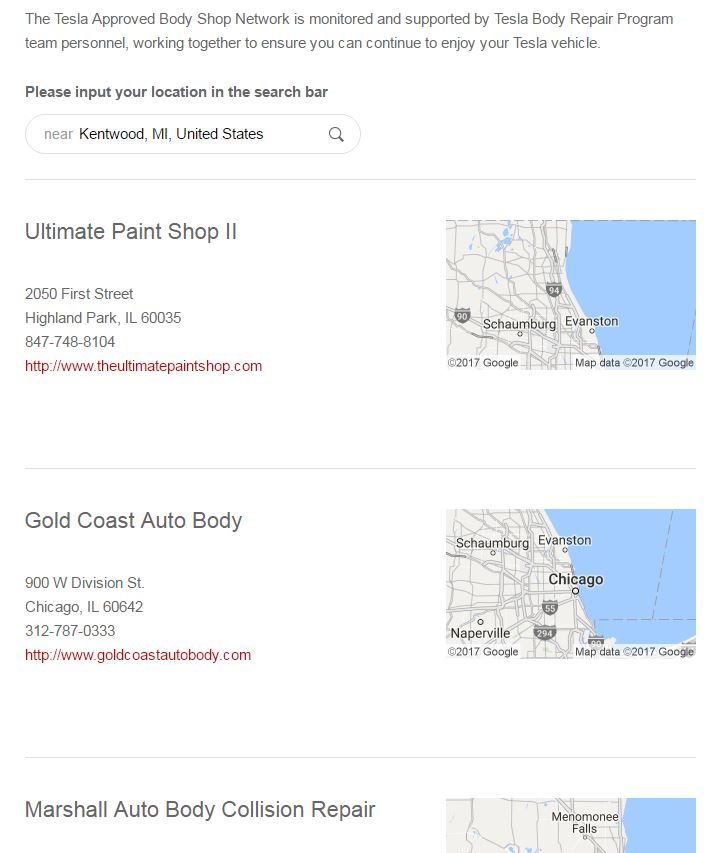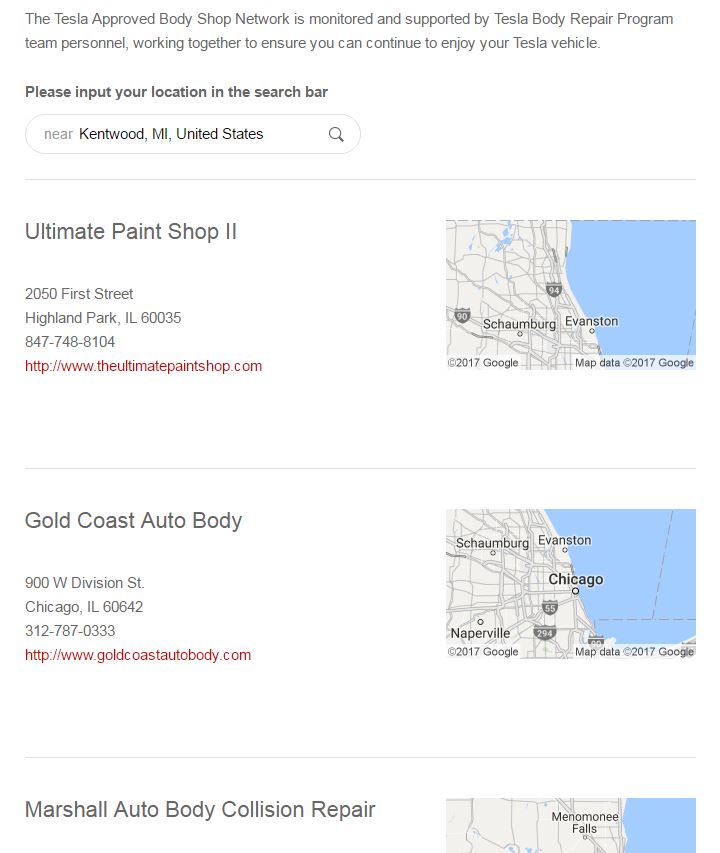 Cycle time: 9 days
One of the toughest hurdles for unprepared shops might be the limited time Tesla allots to complete repairs — a move likely meant to avoid the bad press and online complaints of owners waiting weeks or even months. Tesla blames its certified shops for such delays, but comments from collision repairers and Tesla owners suggest the OEM shares culpability for its inability to quickly provide replacement parts.
Regardless, the April 3 Tesla rules demand collision repairer cycle times average nine days "Keys to keys" — far below the average length of rental reported by Enterprise in Mitchell's March Industry Trends Report. Enterprise wrote that the average rental car was out 12.5 days in the U.S. (and 11.3 days in Canada) in the fourth quarter of 2016.
CCC's study of minor collision repairs — front bumper cover damage but no blown airbags — in its 2017 Crash Course found driveable vehicles took between 6.8-8.0 days. Nondriveable ones, however, took 13.9-15.0 days.
Of course, shops which qualify for Tesla's program might be more highly trained than the general industry. I-CAR and Enterprise in 2015 demonstrated that Gold Class shops average about 10.2 days rental car time, with the top 500 and 100 Gold Class shops knocking the rental to 7.9 days and 6.5 days, respectively.
The shops also must be able to accept a Tesla within a week under the OEM's backlog metrics.
Customer Satisfaction
Tesla will require a 96 percent customer service index "minimum," and the OEM will also look at re-dos or customer returns.
o Customer survey (96% CSI minimum required):
• Did it look good?
• Did everything work properly?
• Was it done on first target date given?
• Did customer have to return or re-visit repair for any reason?
• Did customer have to contact shop for information or were updates pushed to customer at satisfactory intervals?
Customer notification
Tesla takes the customer notification aspect of this metric particularly seriously — and rightfully so. CCC director and lead analyst Susanna Gotsch's research, first presented in Property Casualty 360 and later in the 2016 Crash Course, found cycle time is actually less important to the customer than being kept informed of the repair's progress.
A shop must communicate with an owner no later than every three days, and the OEM might kick a shop off the program should a customer ever have to "manage the repair."
"Proactively updating Tesla customers every 3 days or less is a mandate of the Tesla Approved Body Shop Program," Tesla wrote. "Customer feedback indicating they had to manage the repair will be grounds for removal from the Tesla Body Repair Program."
A log of all customer communications must be kept and accessible by Tesla.
"Each TABS must maintain a communications log of all communication with the customer in their Body Shop Management System," Tesla wrote. "This information must be complete, and accurately date and time stamped. The documentation of customer correspondence must be shared with Tesla when requested."
Tesla itself wants to be kept in the loop, with daily updates on the vehicle's condition "in the Tesla-required vehicle tracking tool."
"TABS are required to provide repair status data to Tesla via tracking software of Tesla's choosing," the OEM states earlier. "Thorough and accurate reporting of required information and status is an absolute requirement for Tesla Body Repair Program participation."
Tesla's on the hook too
Combined, all these KPIs seem to indirectly demand a higher standard of support from Tesla than critics have alleged.
An owner now knows that a Tesla-approved body shop must turn a vehicle in an average of nine days. That shop must update a customer constantly during that time and document everything.
If a shop is responsible for slow repairs, it'll be obvious to Tesla and the customers, and the repairer would either get booted off the program or ranked so low on the network as to be irrelevant.
But if Tesla persists with the kind of parts delays reported by repairers and owners, this will also be brought to light by the timetable and correspondence. So the new rules should keep everyone honest and force those in the industry and at the OEM who really deserve blame for slow repairs to improve or be exposed to customers — and Wall Street.
More information:
Tesla Body Repair Program Operating Standards
Tesla, April 3, 2017
Images:
A Tesla Model X is shown in this photo provided in 2017. (Provided by Tesla)
Tesla's body shop network locator is shown in this screenshot. (Screenshot from www.tesla.com)
Share This: