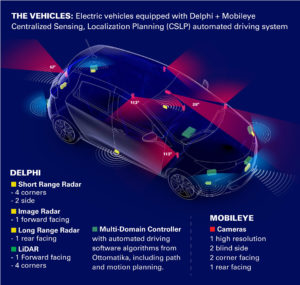 The Associated Press reported Wednesday that Delphi and Transdev will soon provide autonomous taxi and shuttle rides to passengers in France — without a steering wheel, pedals or anyone inside to take over should the AI need it.
The companies will instead monitor the vehicle remotely and take over from there if necessary during the testing, the Associated Press reported. There's a precedent for this — Rolls-Royce monitors its aircraft engines 24 hours a day to make sure everything's kosher, Sherwin-Williams consultant Steve Feltovich pointed out at SEMA 2016 in discussing the demands of autonomous vehicles.
See a Rolls-Royce simulation of this same concept applied to an unmanned boat in the video below.
The Normandy testing will "allow the two groups to jointly test the entire system: dispatch, remote control-command and vehicles, and test the sensor architecture and intelligence for driverless last-mile and door-to-door transportation service with the next phase including a commercial service," the companies wrote in a news release.
The AP reported that at first, the companies will stick a human on board the test vehicles but provide no way for them to take control — that staffer is just there to talk to the passengers/guinea pigs. Sometime next year, the companies will remove those staffers, and the system is expected to move from testing to reality in 2019, according to the AP.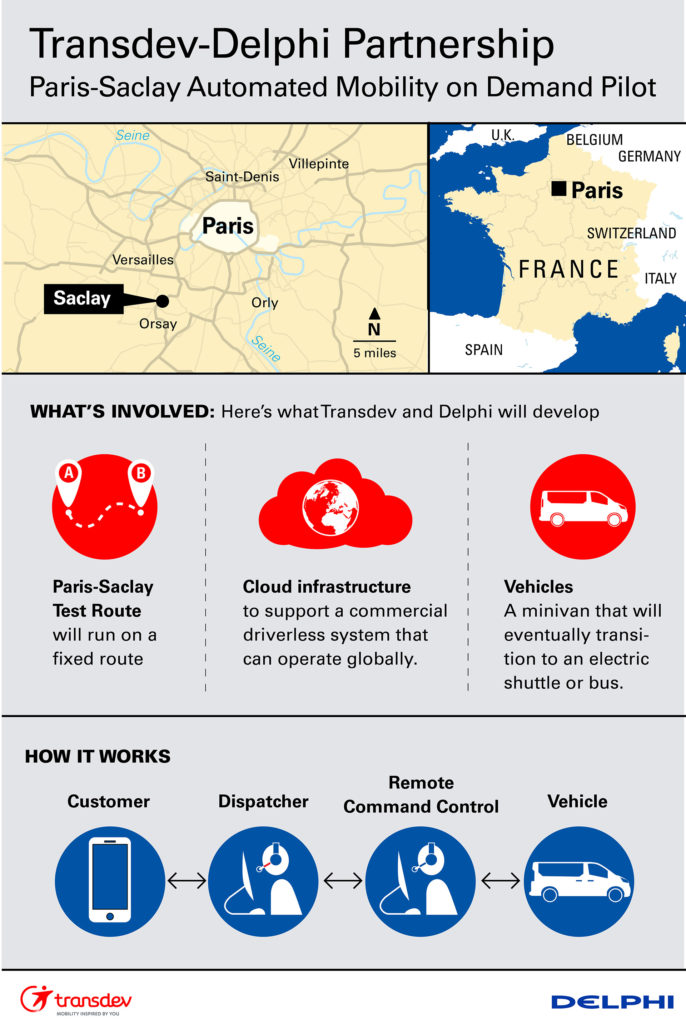 Similar tests are in place elsewhere, notably by Uber and Google, but this might be the first to actually deny the testers' staffer in the car the ability to control the vehicle — and then remove the actual employee himself or herself, too.
In a Wednesday news release (it's pretty dense; read the AP version instead), Transdev and Delphi called the testing in Paris-Saclay and Normandy "the first EU driverless, on-demand mobility service on an open road."
The Normandy tests will likely be more interesting, as the study of the "driverless last-mile and door-to-door transportation service" will go to people's actual destinations and therefore be more random. The Paris-Saclay tests will examine a "first mile, last-mile on-demand solution between a conventional railway station and the Paris-Saclay plateau and campus" — a fixed route.
According to a Delphi diagram, the vehicles will drive themselves with quite a few pieces of sensory technology — right in the areas of the vehicle a body shop would typically handle.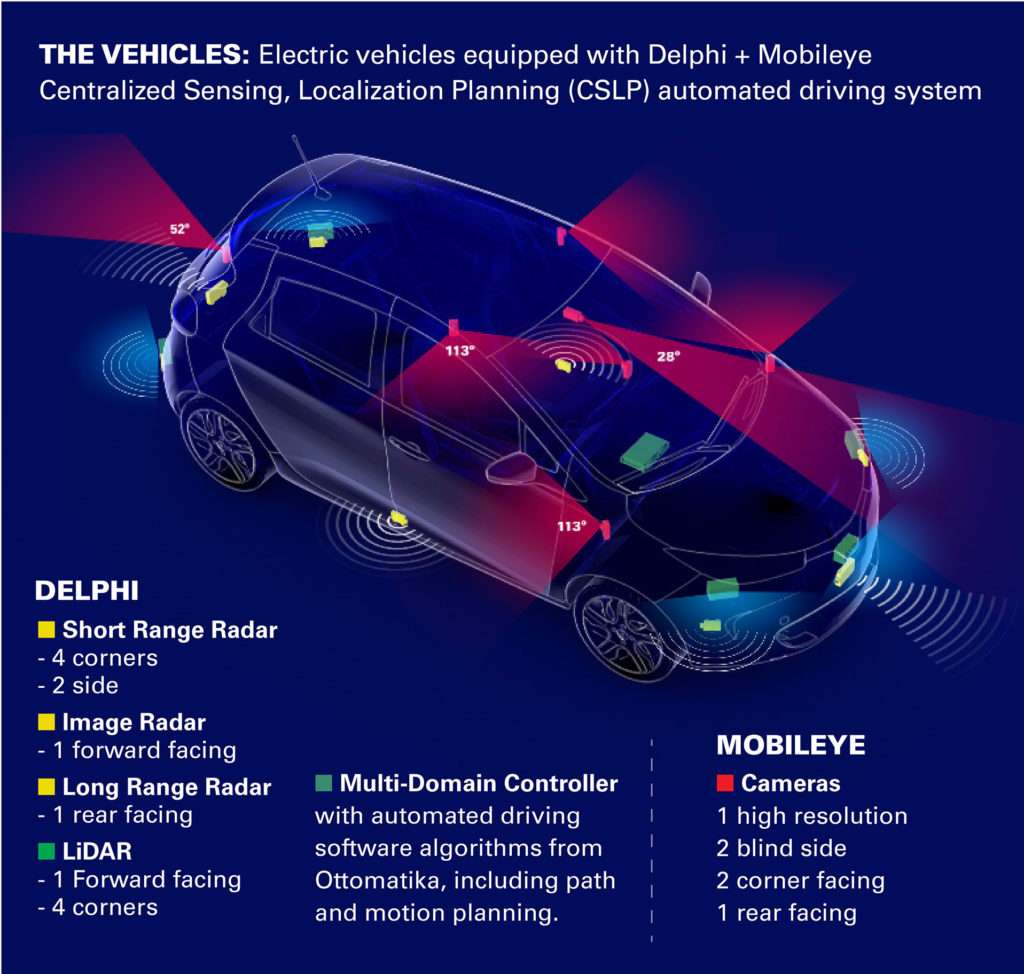 More information:
"Autonomous cars (no human backup) may hit the road next year"
Associated Press, June 7, 2017
"Transdev and Delphi Announce Commercial Partnership for Autonomous Transportation"
Delphi, June 7, 2017
Images:
Delphi and Transdev will soon provide autonomous taxi and shuttle rides to passengers in France — without a steering wheel, pedals or anyone inside to take over should the AI need it, according to the Associated Press. (Provided by Delphi)
According to a Delphi diagram, vehicles used in French testing will drive themselves with quite a few pieces of sensory technology — right in the areas of the vehicle a body shop would typically handle.(Provided by Delphi)
Share This: