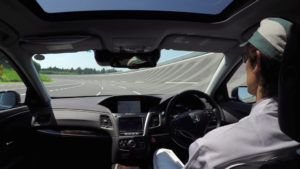 Honda on Thursday announced it wanted to produce self-driving vehicles at SAE Level 4 — the computer can do basically everything — by 2025, following Level 3 "highly-automated freeway driving capability" by 2020.
The Society of Automotive Engineers defines six levels of autonomy, with 0 being about a Model T Ford and 5 being a car driving around without needing a human at all. Levels 1 and 2 involve things like electronic stability control and the kind of advanced driver assistance systems being put on cars today, according to Mobileye, which sells the camera-related technology used in ADAS and self-driving vehicles.
Honda observed Wednesday that nearly 500,000 Hondas and Acuras in America already have at least one ADAS technologies like autobraking, lane keeping, road-keeping and adaptive cruise control. The Honda Sensing suite, which packages all of these together, was present on a third of new Hondas sold, and the more advanced AcuraWatch suite exists on 70 percent of all new Acuras sold.
In Level 3, the human doesn't have to pay attention, but they do need to be present in case the car can't handle a particular situation. Mobileye points out the example of a freeway, which probably refers to a scenario where a human drives onto the freeway, switches to Level 3 autonomy, and can ignore the road until it's time to take over to exit the freeway or the car otherwise calls for help. (This is different than Tesla Autopilot, in which the driver is expected to be paying attention even while the car's driving)
Level 4 is a little more confusing. The human isn't considered the backup anymore, but yet the car can't do everything itself.
Ford, for example, defines its Level 4 as without a steering wheel and seems to suggest that rather than delegate to a human, the car just won't drive at all. Mobileye says the driver won't be relied upon but a Level 4 car still has a steering wheel. Wired's 2016 explanation suggests a Level 4 car can do anything, with no human backup — so long as it's in a "safe place" like a downtown or campus. (But it still has a steering wheel.)
But for Honda, "SAE Level 4 or "high automation" means the vehicle can handle all driving tasks in most driving situations, with possible exceptions including inclement weather conditions or unusual driving environments, where the driver would be required to resume control."
Regardless, for our purposes, the takeaway is that some Honda vehicles will start having an impressive amount of self-driving capability three years from now — and be astonishingly autonomous in eight.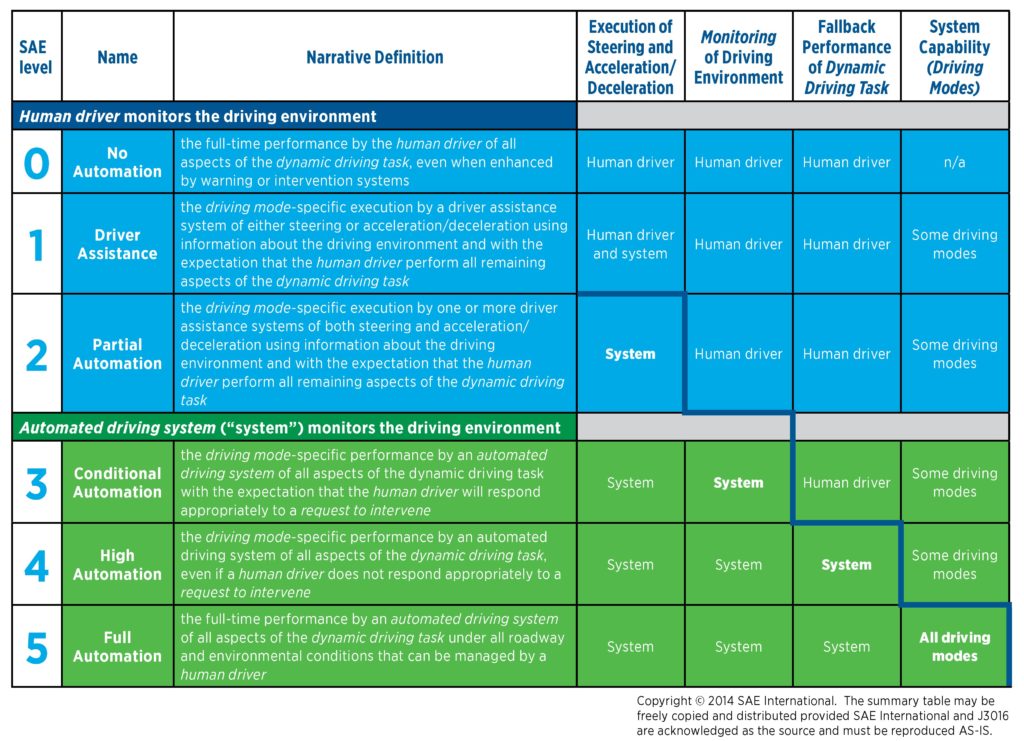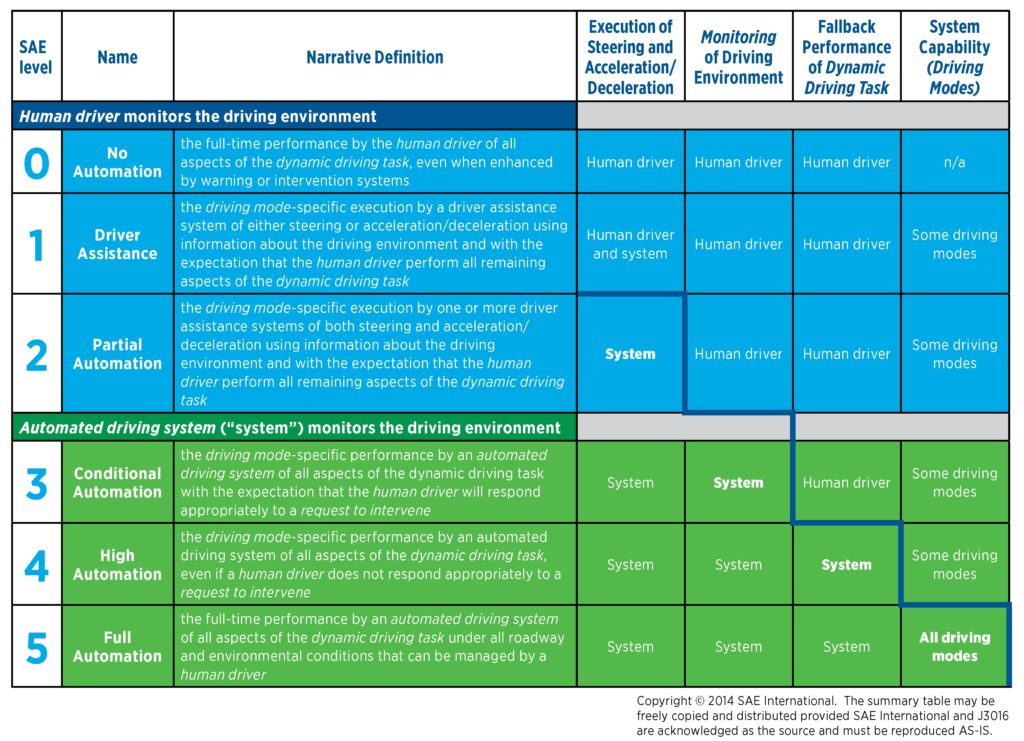 "We will strive to achieve the technological establishment of Level 4 automated driving for personal car use by around 2025,"Honda CEO Takahiro Hachigo said in a statement. "We are striving to provide our customers with a sense of confidence and trust by offering automated driving that will keep vehicles away from any dangerous situation and that will not make people around the vehicle feel unsafe."
The more artificial intelligence takes over, even Level 1 and 2 AI, there's less of a chance for the human drivers responsible for 94 percent of crashes to produce the kind of dings, fender benders and outright wrecks that keep shops in business.
"These are critical steps in Honda's commitment to contribute to a collision-free society," Honda wrote in a news release Thursday.
On the plus side, there'll be a great deal of sensory technology on or near the vehicle surface.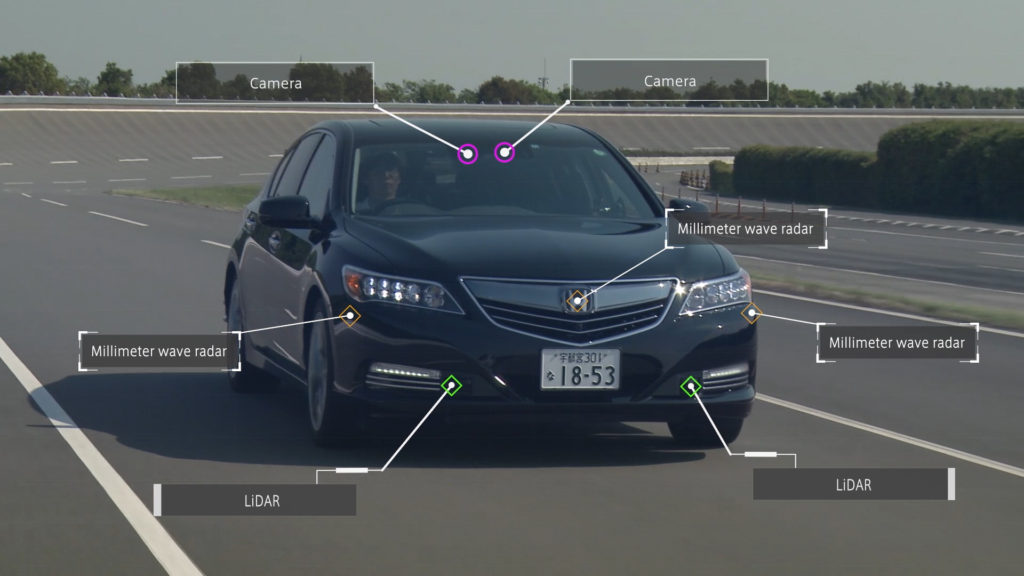 "The test vehicle utilizes an advanced sensor package which includes multiple cameras, as well as five LiDAR and five radar sensors," Honda wrote.
That's going to be lucrative to fix and calibrate should it be dinged or banged up by other "dumber" cars and the elements — but make sure you know how to do all of it correctly or send it on to someone who can.
Under Levels 3 and 4, the human is allowed to check out for part or much of the drive — which means that computer had better be perceiving the road accurately during that time. To paraphrase Audi collision repair expert Mark Allen, artificial intelligence relying on a camera that's a degree off could result in the computer traveling on a disastrously incorrect path.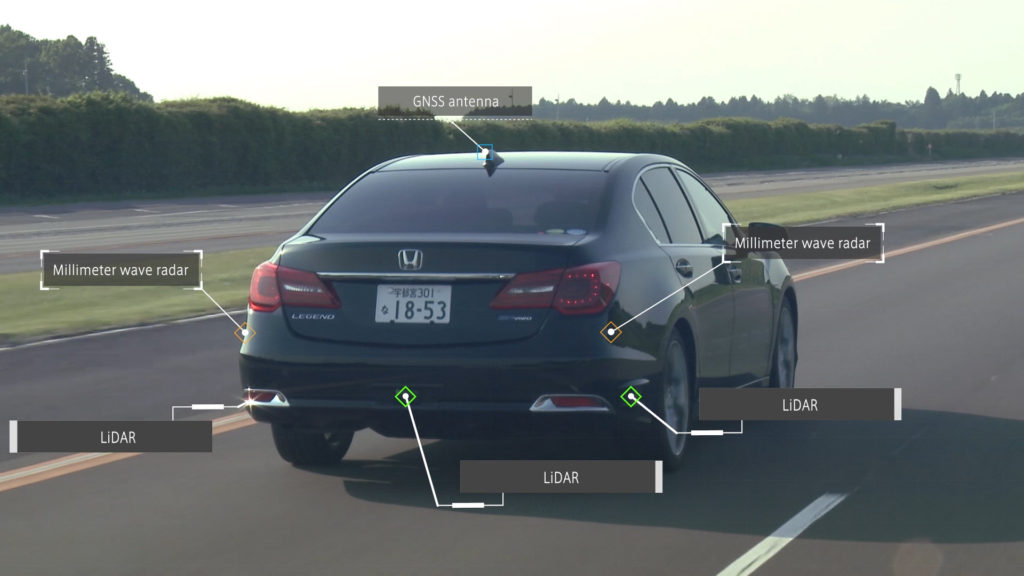 However, self-driving Hondas could eventually have fewer "eyes" — which would mean shops might not have as much severity to offset the drop in frequency as has been predicted.
The OEM has tested an artificial intelligence with "Deep Learning" which with just cameras — no GPS or even LIDAR — can drive itself, learn and refine its ability to predict what will happen. The system, seen in the video below, can handle "roads without proper lane markings" and "detect pedestrians and bicyclists at night with only partial visibility," according to Honda.
More information:
"Honda Targeting Introduction of Level 4 Automated Driving Capability by 2025"
Honda, June 7, 2017
"100,000+ Acura Vehicles on the Road Now Feature AcuraWatch™ Advanced Safety and Driver-Assistive Technologies"
Acura, March 9, 2017
Images:
Honda on Thursday announced it wanted to produce self-driving vehicles at SAE Level 4 — the computer can do basically everything — by 2025, following Level 3 "highly-automated freeway driving capability" by 2020. It's shown testing autonomous technology in this photo. (Provided by Honda)
The SAE International J3016 standards, copyright 2014. (Provided by SAE International)
Share This: