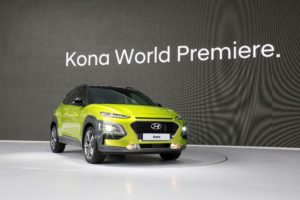 Hyundai said Tuesday more than half of the body of its completely new B-segment crossover is advanced high-strength steel.
The 2018 Kona, which will go on sale in the U.S. after first launching in South Korea this month, also includes nearly 375.7 feet of structural adhesive.
"Hyundai Motor is the only car manufacturer to make its own steel to produce its vehicles globally, providing great benefits for the Kona," Hyundai wrote in a news release Tuesday. "The lightweight body frame has been developed with 51.8% Advanced High Strength Steel to deliver class-leading levels of passive safety.
"Hot stamping methods produce lightweight, super-strong structural elements to maximize the cabin's central safety zone. This proves that small cars can deliver exceptional passenger protection. The length of structural adhesives used in production extends to 114.5 meters, providing additional torsional rigidity and further reducing weight – which also benefits fuel efficiency."
Hyundai didn't provide other details about the location or tensile strength of the advanced high-strength steel. However, the reference to the "cabin's central safety zone" receiving steel made through "hot-stamping methods" suggest it's the kind of ultra-high-strength version of the metal which typically carries restrictions on sectioning, heat exposure, and straightening and tends to be replace-only.
Screw this up, and you'll ruin the way Hyundai has designed the vehicle to absorb and transmit energy during a collision, putting passengers at risk.
"The platform also features an innovative multi-load path structure – an advanced energy dispersion technology that boosts impact tolerance by dispersing crash energy across multiple structures to protect passengers in the event of an accident," Hyundai wrote in a news release about the Kona.
Hyundai, unfortunately, is the only major OEM without collision repair procedures available in the U.S. (Ironically, its sister company Kia does provide instructions), which makes things a little trickier in terms of knowing what constitutes a correct structural repair and truly restores the vehicle's crashworthiness. That's a problem from a shop liability standpoint.
Repairers might want to seek guidance from Hyundai's technical website and staff, pick I-CAR's brain through the "Ask I-CAR" service and its Hyundai content like this on the Repairability Technical Support portal, equip themselves with the training and equipment demanded of certified shops, and possibly even consult with a qualified attorney and one's garagekeeper's carrier on how to proceed.
It might be somewhat moot: Fewer Konas will probably get in crashes than prior Hyundais, as the OEM will offer as options what it calls "class-leading active safety features," including autobraking, lane keeping, adaptive headlinghts, and blind-spot and cross-traffic warnings.
It'll also offer "Driver Attention Warning," which "monitors a spectrum of driver-related characteristics to detect driver fatigue or careless driving."
As Hyundai described it on the European i30, "The system analyses various vehicle signals such as steering angle, steering torque, vehicle's position in the lane and driving time. In addition, the driver can adjust a user-selectable setting for the system's sensitivity. If the system detects inattentive driving patterns an audible sound and message on the instrument display panel will alert the driver."
These technologies will doubtlessly require a great deal of calibration of the relevant sensors, radar and cameras to ensure all of this stuff is working correctly.
Also of potential interest to collision repairers:
"'Composite lamps' enhance the Kona's high-tech and mechanical appearance," Hyundai wrote. "The slim daytime running lights (DRL) incorporate turn signals and are positioned in a 'stack', separate to the LED headlights."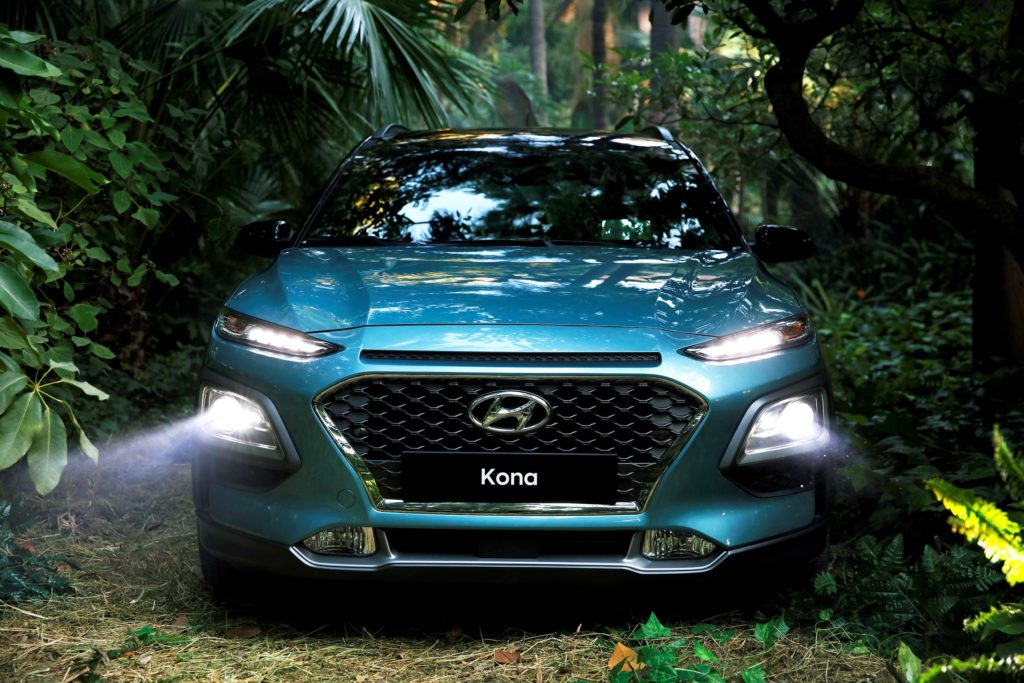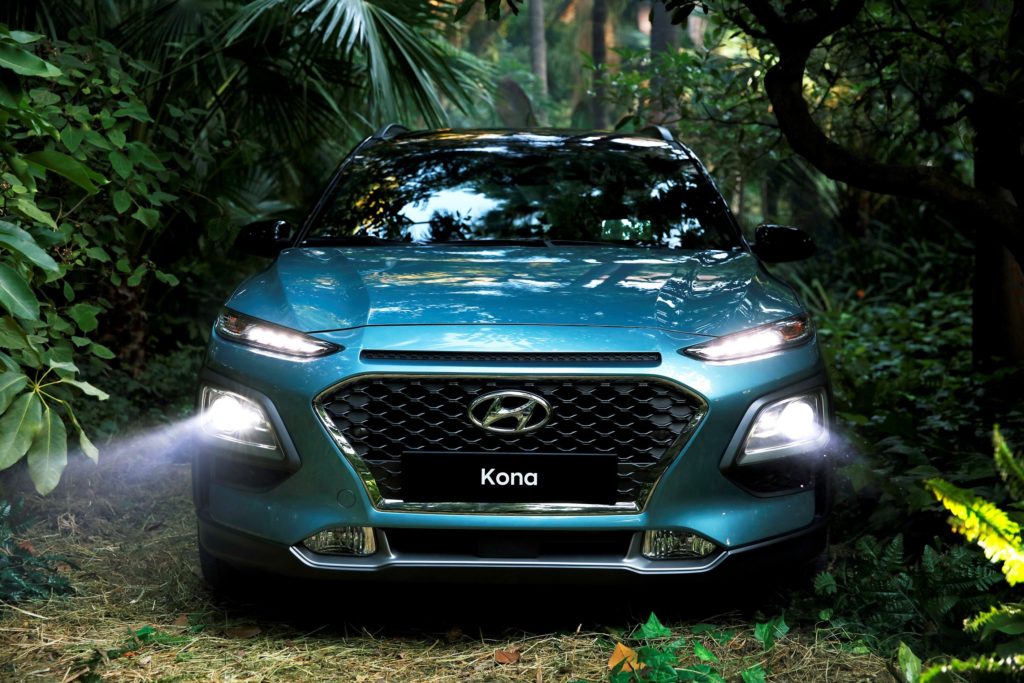 The Kona has fender flares, or as Hyundai puts it, "contrasting black 'armor' that provides a protective skin and visually connects the front to the rear."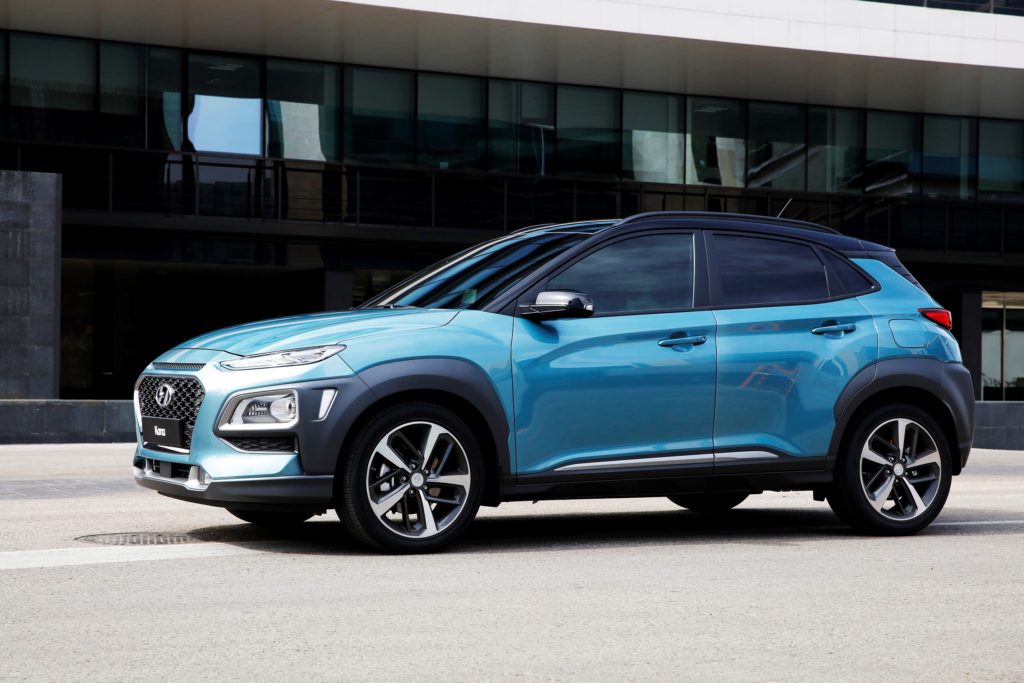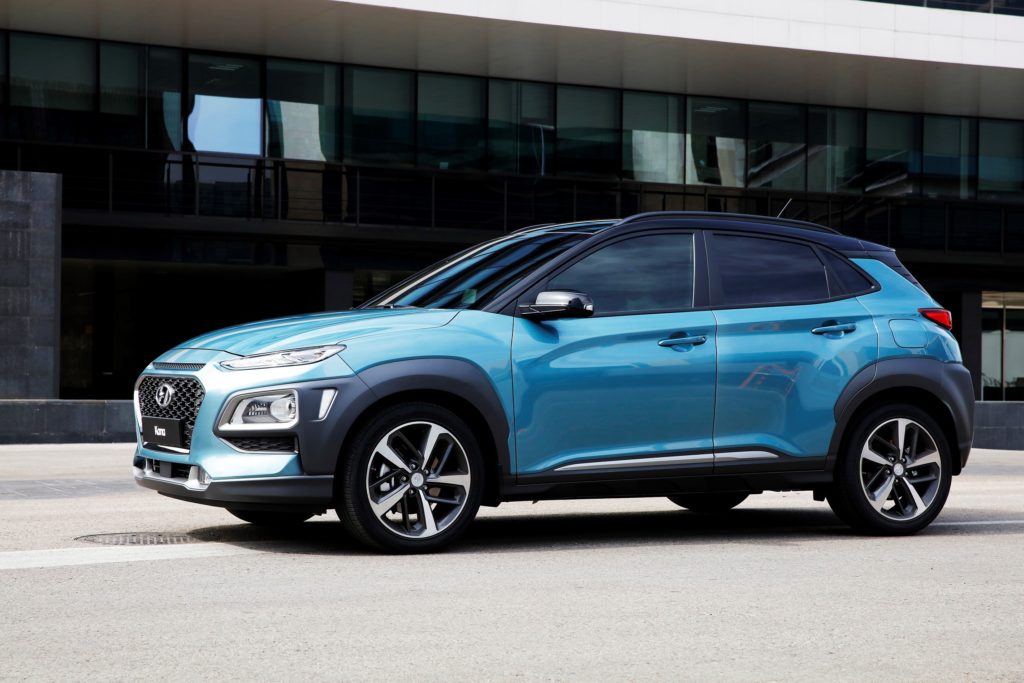 Like the new Toyota Camry, Hyundai will let a customer have a two-tone paint job. "In addition to the instantly recognizable shape, a number of playful color variations allow buyers to customize their Kona," the OEM wrote. "The roof is finished with a two-tone color scheme, providing high contrast between the body and wheels – satisfying customers with a desire to express their individuality."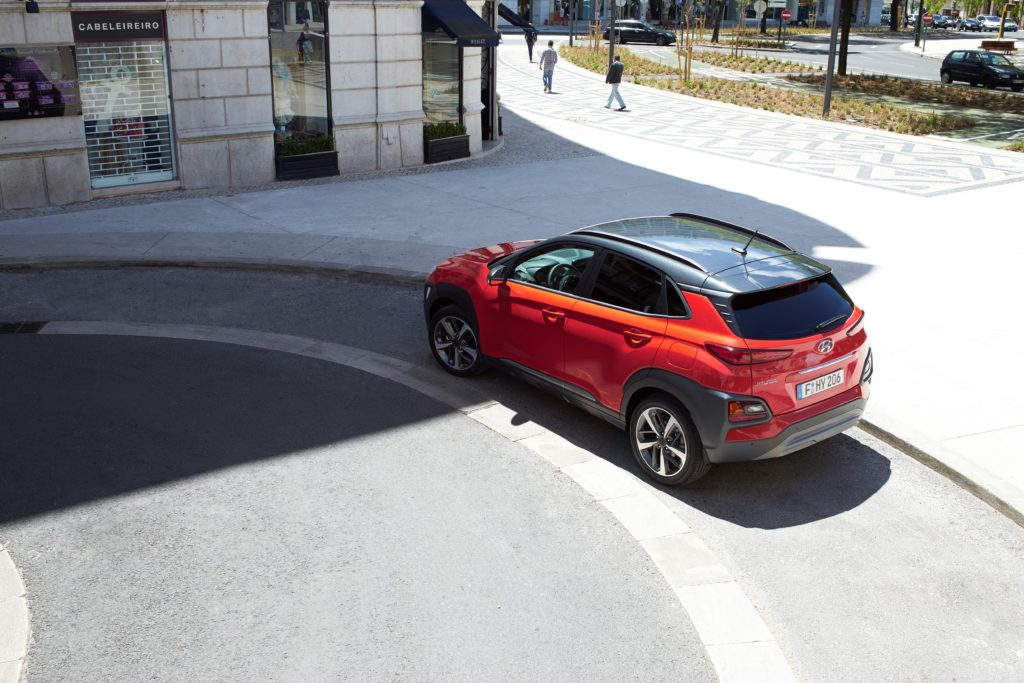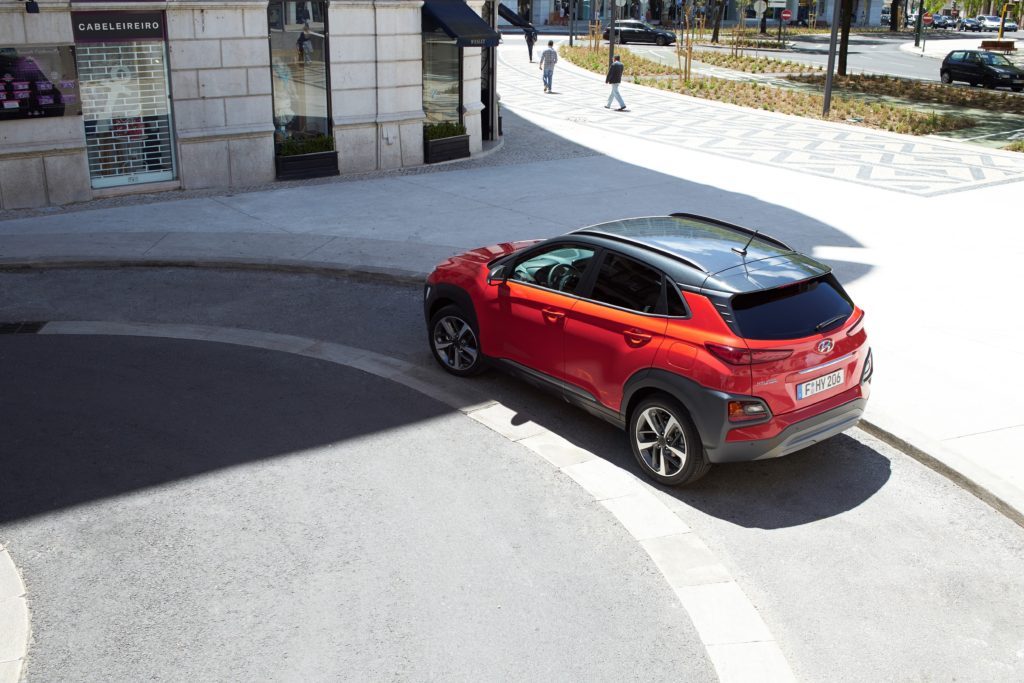 The Kona has a heads-up display projected on a retractable "clear glass panel mounted behind the instrument panel" instead of the actual windshield. This could make for interesting repairs if the device is banged up during a collision or by an airbag.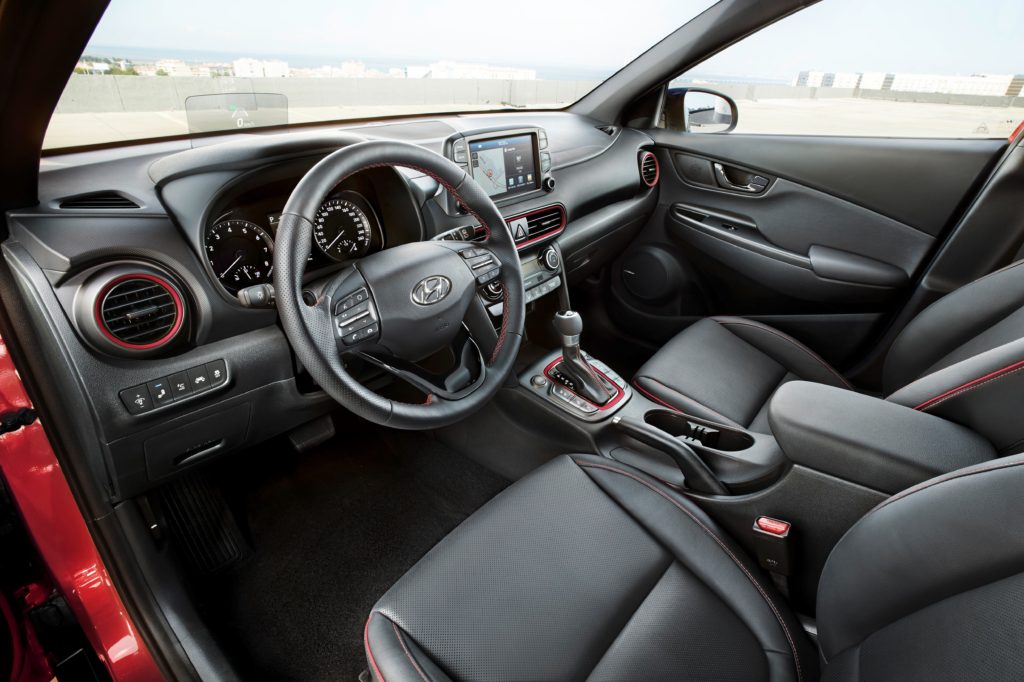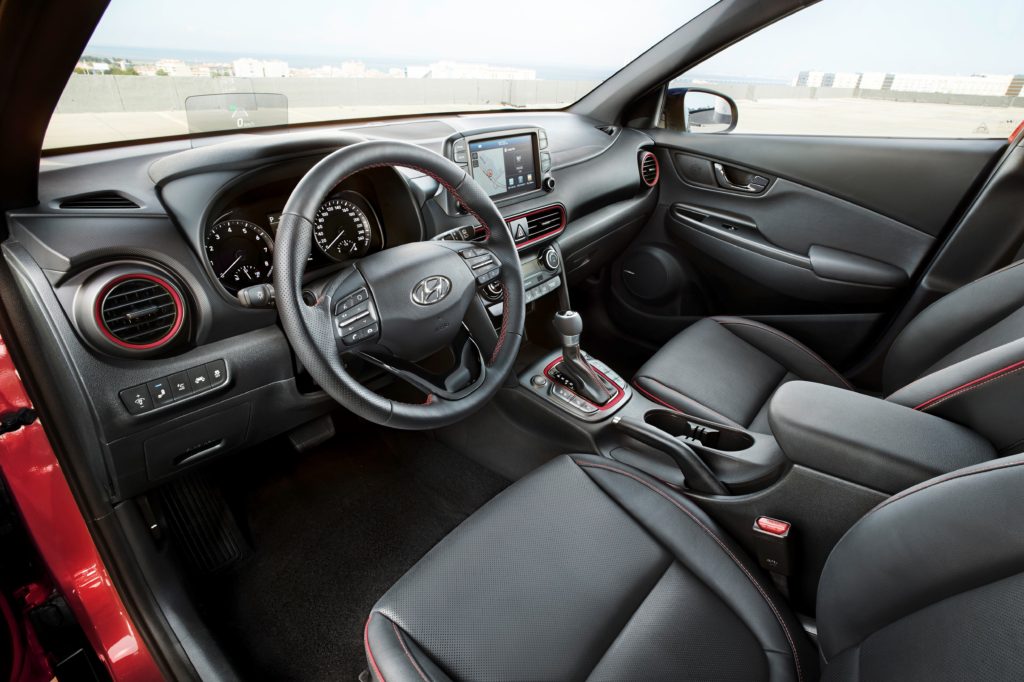 More information:
"KONA: WORLD PREMIERE OF AN URBAN SUV FOR ACTIVE LIFESTYLES"
Hyundai, June 13, 2017
Images:
More than 50 percent of the 2018 Hyundai Kona, a brand-new vehicle for the OEM, is advanced high-strength steel (or higher). (Provided by Hyundai)
The 2018 Hyundai Kona has a retractable glass panel for a heads-up display. (Provided by Hyundai)
Share This: