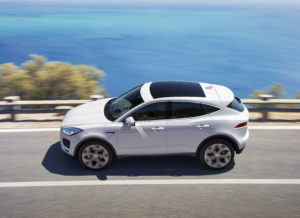 Jaguar announced Thursday it used magnesium, composites, aluminum and ultra-high-strength steel to create its completely new model, the "E-PACE."
Revealed Thursday and going on sale early next year, the 2018 Jaguar E-PACE crossover is meant to blend a sports car with an 5-seat SUV. It starts at $38,000 — which is low enough that you might see one in the average market.
"Jaguar engineers have used a variety of ultra-high-strength steels, lightweight aluminum, advanced composites and precision processes to create a compact SUV capable of delivering Jaguar dynamics and meeting global safety standards," the OEM wrote in a news release Thursday.
The hood, front fenders, roof and tailgate are all aluminum. Going aluminum for the "powerfully profiled hood" saved Jaguar 22 pounds compared to steel, while the fenders cut 6.6 pounds off the car's weight. Besides improving gas mileage, the aluminum hood's 13.2-pound weight savings drops "the vehicle's center of gravity for improved handling and stability," according to Jaguar.
The 33-pound-lighter aluminum tailgate might prove the most interesting from a repairability perspective (assuming it's not replace-only).
"Its advanced design uses a riveting/bonding process pioneered by Jaguar, along with laser welding on selected joints to further optimize weight and quality," Jaguar wrote.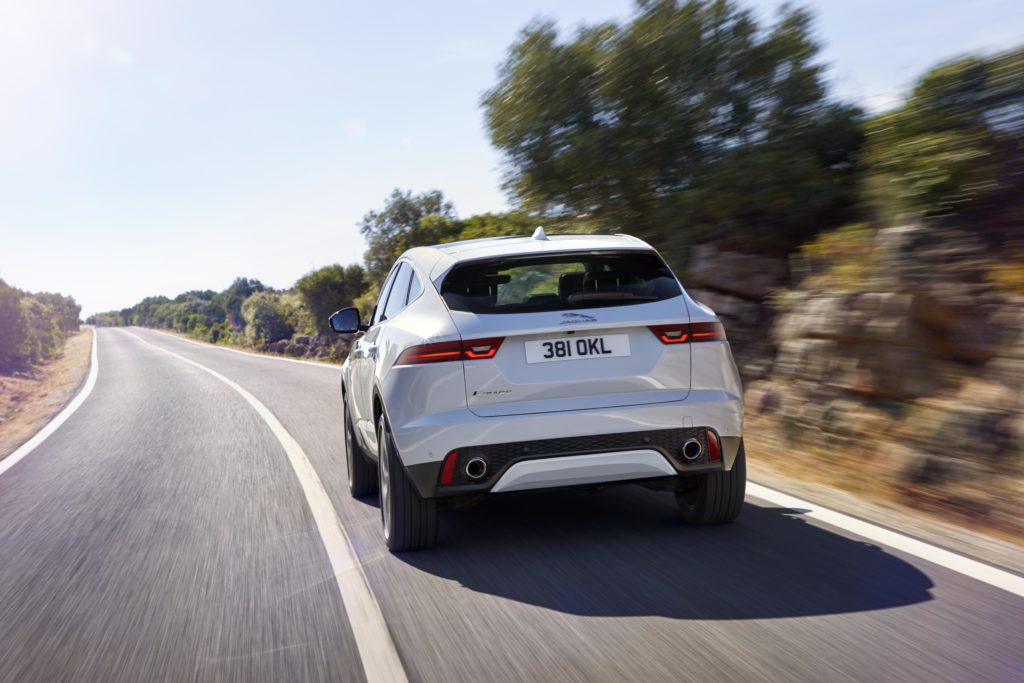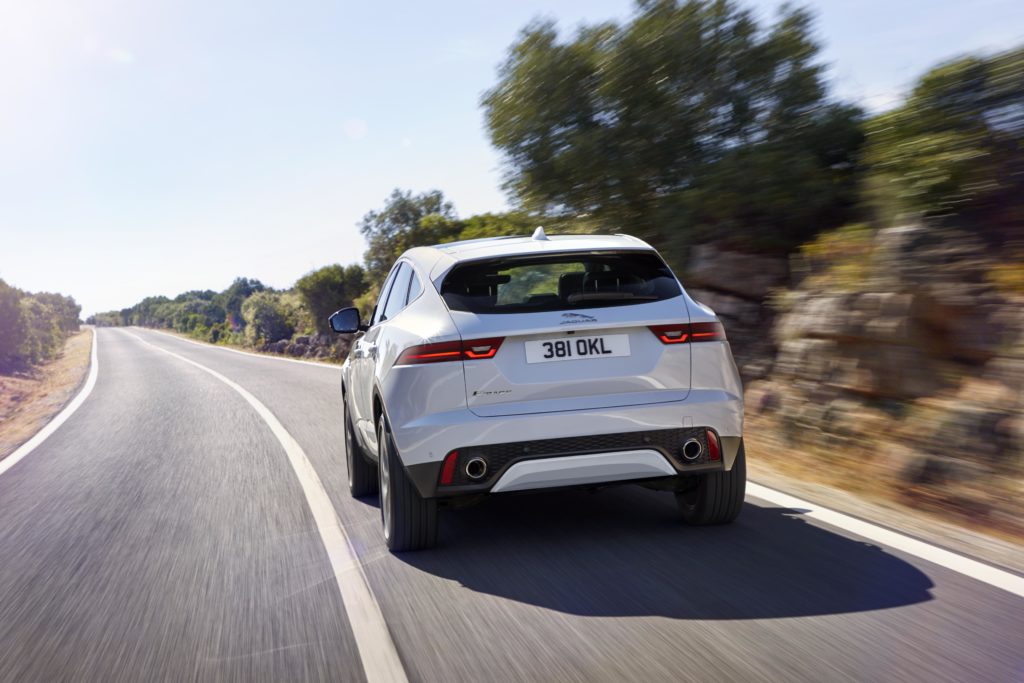 Jaguar didn't say where it installed the ultra-high-strength steel (though it's probably the passenger cage and bumper beams). But it did highlight steel "bodysides" that it shaved down to 0.03 inches (0.7 mm) thick with "a high formability steel," for a weight savings of 7.7 lbs "over a conventional material." While Jaguar didn't say how strong of a steel it used, it's a safe bet it's not going to be 250-270 MPa steel.
Like Honda, Jaguar also built the instrument panel beam with a magnesium casting. This probably delivers weight and rigidity gains, and Jaguar said the casting is so precise it "makes a key contribution to the tight tolerances and high quality of the car's interior."
The OEM didn't say where it used the composites. An email request late Thursday afternoon for clarification about this and the steel questions raised by the news release has not yet been returned.
Jaguar offered a few lightweighting and stiffness details related to the suspension which could also impact auto body work (as well as severity):
The front knuckle is a lightweight hollow-cast aluminum component designed to provide additional camber for improved turn-in and minimized understeer. The specially-tuned front subframe of the E-PACE was developed to generate a stiff structure including solid rear mounts that contribute to the vehicle's connected steering feel.
The use of stiff suspension bushings and anti-roll bars enhance the sense of performance by improving steering responses and control while ensuring low roll angles …
Jaguar engineers have used lightweight aluminum suspension components extensively, increasing stiffness and reducing unsprung mass, to help achieve the vehicle's dynamic performance. The rear suspension is mounted on a light, stiff steel subframe to optimize both steering responses and refinement.
"With the E-PACE, our aim was to develop a Jaguar SUV that feels and responds with the character of any of our rear-wheel drive vehicles. It was fundamental to us that E-PACE delivers exceptional drive dynamics, yet is refined and comfortable, and this was achieved with intelligent solutions, such as the compact Integral Link rear suspension and the semi-solid mounted front subframe," Jaguar vehicle integrity chief engineer Mike Cross said in a statement. "Here is an all-wheel-drive compact performance SUV that has the precision and body control to make the E-PACE as rewarding for the driver as it is comfortable for the passengers."
A couple of other notes: Shops should of course also prepare for the usual a slew of advanced driver assistance systems. And glass shops probably shouldn't expect to be using any aftermarket windshields. Besides an autobraking camera behind the windshield — which might dictate OEM glass anyway, the E-PACE windshield obscuration sports a "fun 'Jaguar Cub' design … solely to put a smile on customers' faces." (The puddle lamp also displays the "Jaguar Cub.")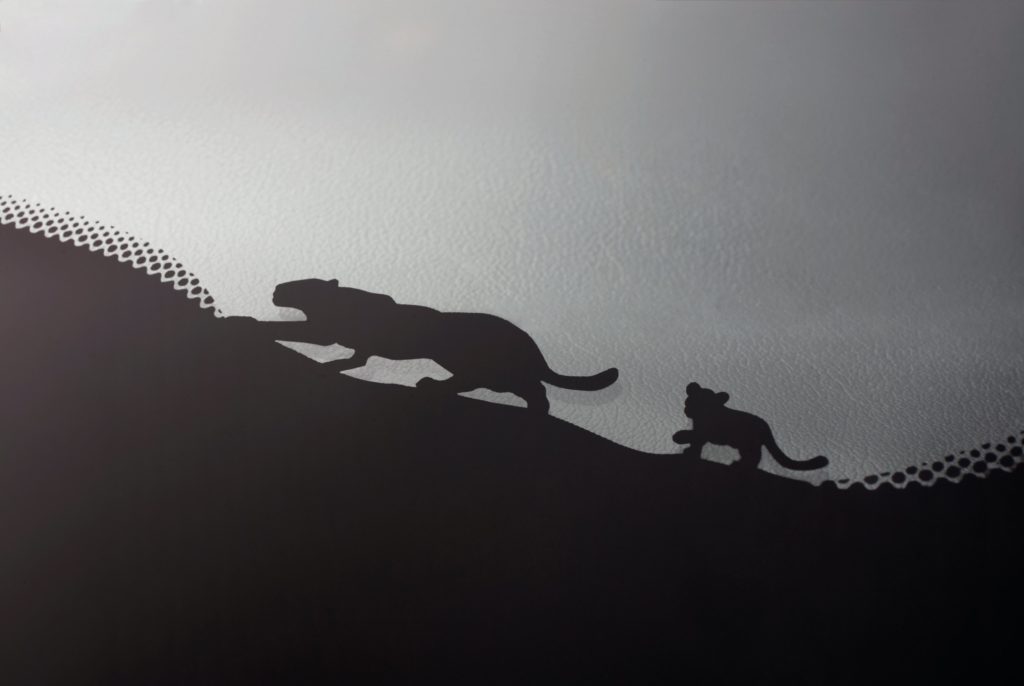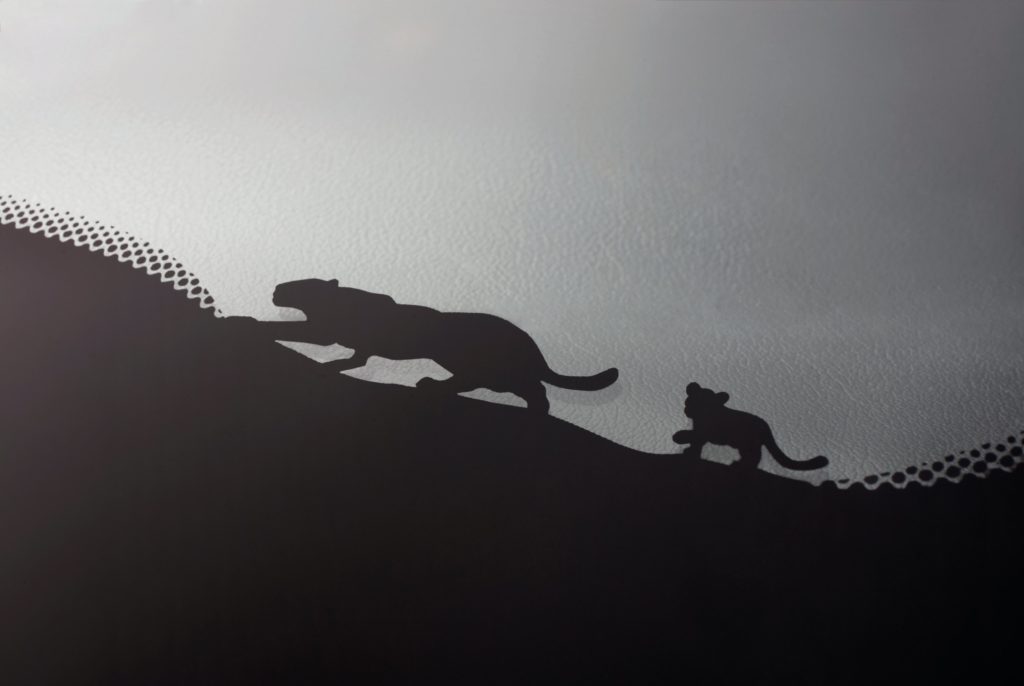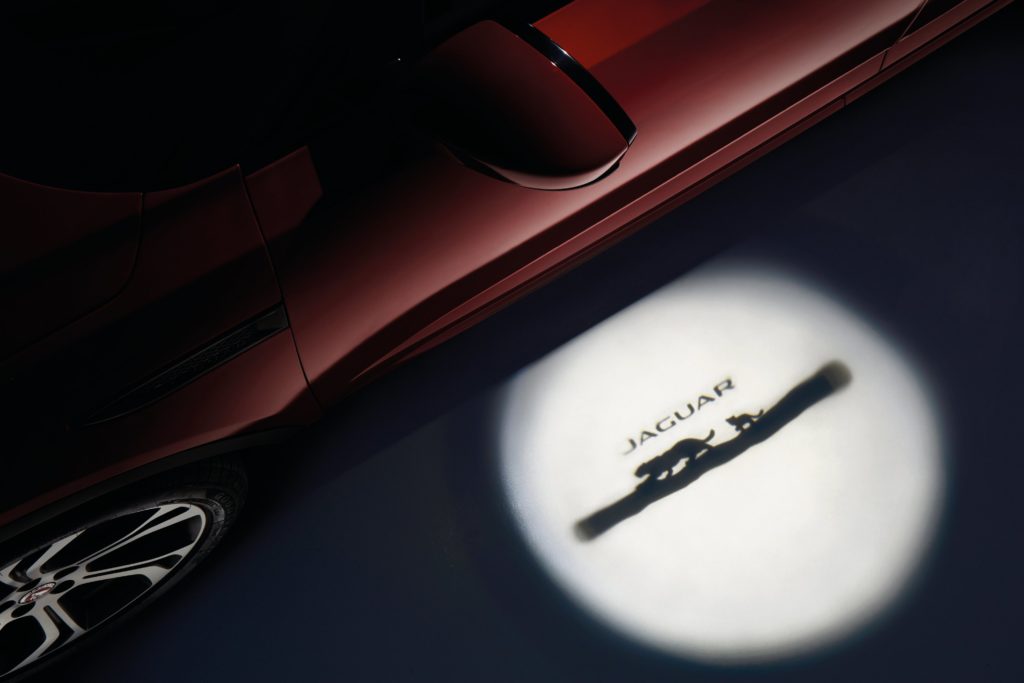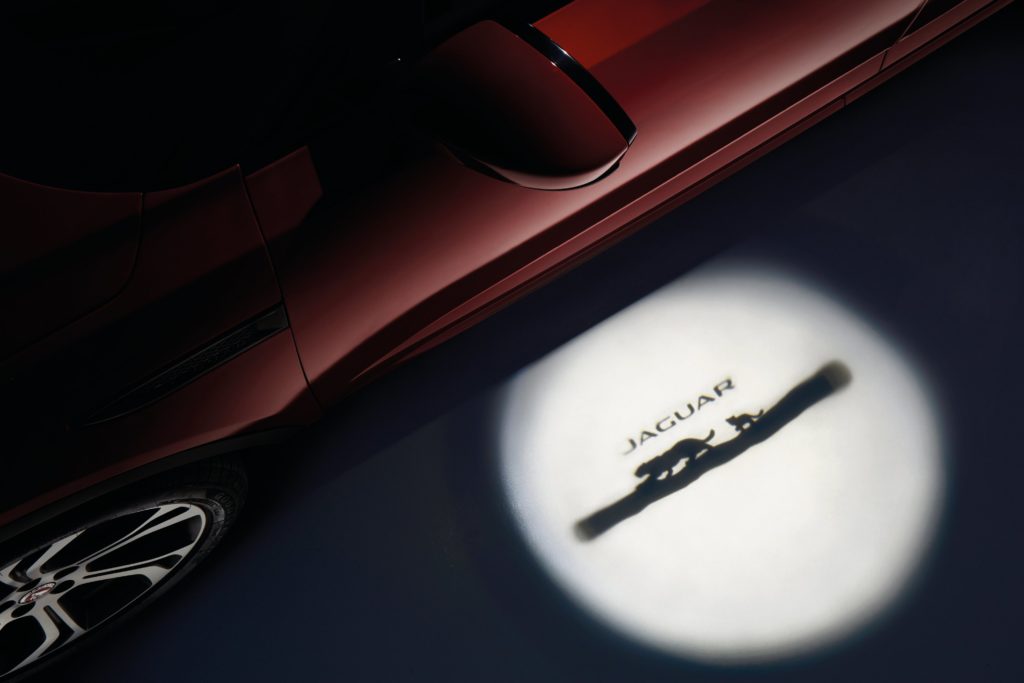 More information:
"2018 JAGUAR E-PACE: A COMPACT PERFORMANCE SUV WITH SPORTS CAR LOOKS"
Jaguar, July 13, 2017
Images:
The 2018 Jaguar E-PACE is shown. (Provided by Jaguar)
The "Jaguar Cub" design on the windshield of the 2018 Jaguar E-PACE. (Provided by Jaguar)
The "Jaguar Cub" design on the 2018 Jaguar E-PACE's puddle light. (Provided by Jaguar)
A camera behind the windshield of the 2018 Jaguar E-PACE is used in the CUV's autobraking system. (Provided by Jaguar)
Share This: