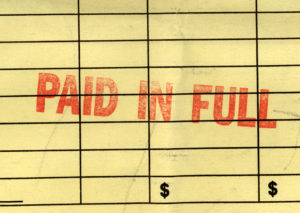 The latest "Who Pays for What?" survey found a higher percentage of shops reporting insurers agreeing to reimburse them for 18 of 20 "not included" body labor procedures.
The April survey results, available online for free to collision repairers (and for sale to other interested parties), were generated by polling "a record" 1,042 shops nationwide. Shops were asked how often insurers pay when asked by a shop to be compensated for their work. The percentage of shops which didn't ask insurers is also tracked.
"Though many of the increases are slight, and within the margin-of-error for the survey, there are a number of procedures that have seen significant jumps," Collision Advice CEO Mike Anderson, whose company and CRASH Network are behind the surveys, said in a statement. "Clean-up of airbag residue is a good example, rising 9 percentage points since 2016."
Shops requesting to be paid for applying weld-through primer saw an 8-percentage-point increase in insurer approval frequency of "always" or "most of the time." Reimbursement of a bill for OEM seam sealer duplication "always" or "most of the time" increased 6.6 percentage points, and old urethane cleanup rose 6 percentage points.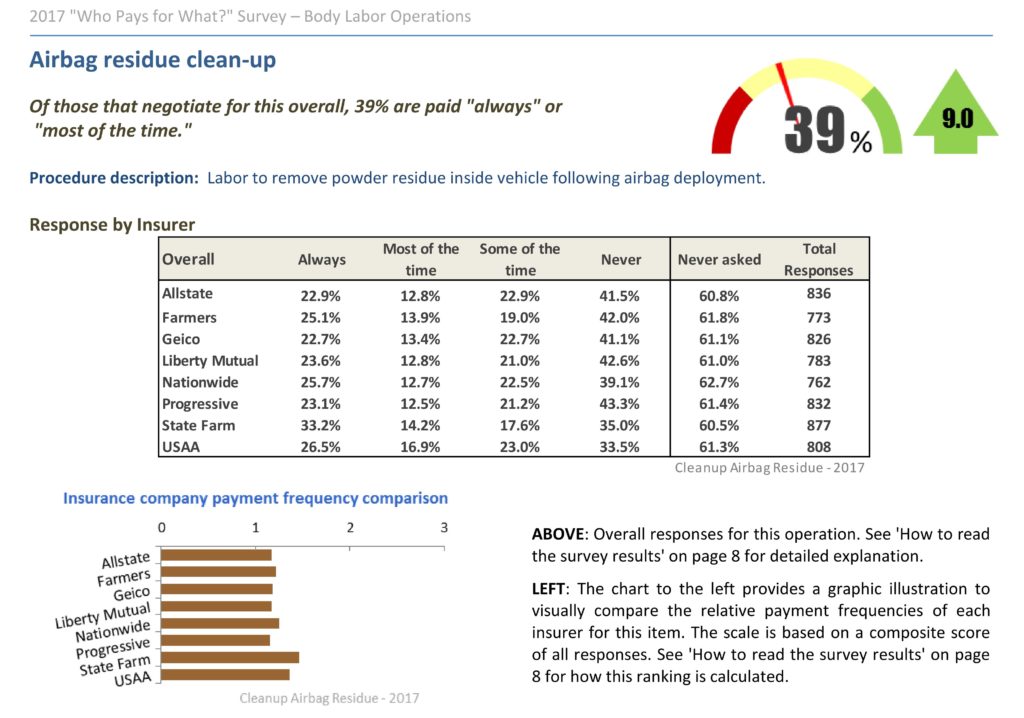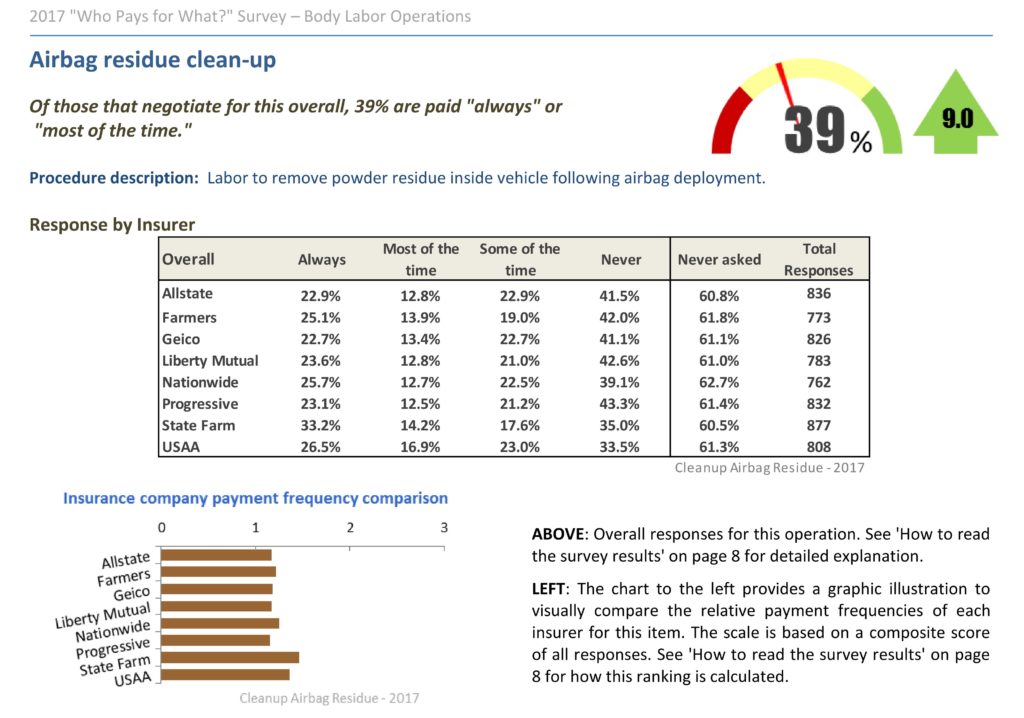 These surveys, which report direct repair program and unaffiliated shops' success in negotiating with the eight largest auto insurers, can be used in a shop to prove a) you're not the "only one" who bills for a particular procedure and b) the adjuster's carrier certainly has paid for that procedure.
They also encourage a shop to consider invoicing the legitimate not-included work they're doing rather than just eating the cost or mistakenly believing it to be part of an estimating service's labor time. (For more on not-included procedures you might be missing, check out free resources like the Database Enhancement Gateway and the SCRS Guide to Complete Repair Planning.)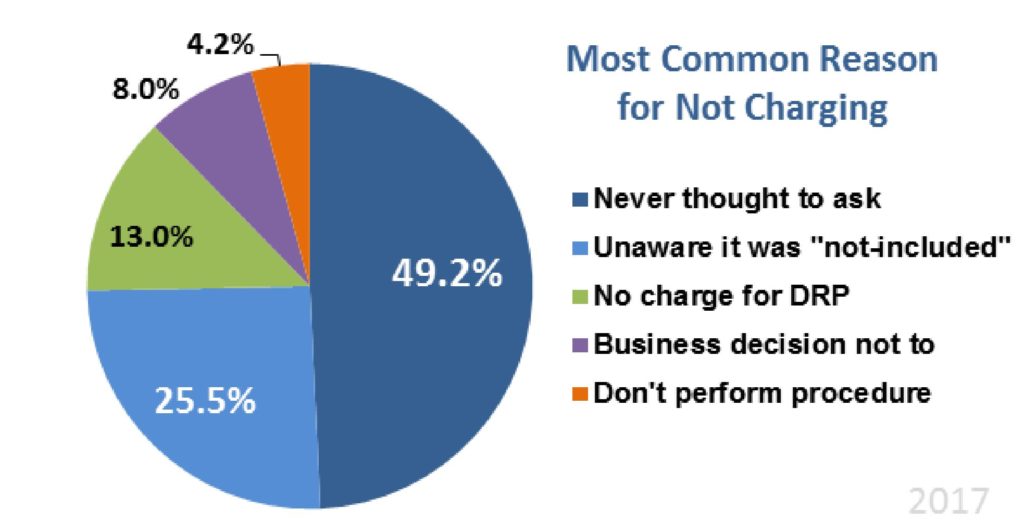 "If you don't bill for it, you will never be paid for it, yet the biggest percentage of shops not billing for these procedures say they never thought of billing for them when they are required as part a repair," Anderson said in a statement. "These surveys were designed to help raise that awareness."
Owners, managers or estimators are encouraged to take the current survey, which runs until the end of July and asks about "not included" mechanical and frame repair procedures. Topics include labor rates in those category and reimbursement for "set-up and measure," alignments and recharging the AC. Responses are confidential; the surveys only publish aggregate information. Participants will receive a free copy of the results of the poll.
More information:
Take the July "Who Pays for What?"
"'Who Pays for What?' survey finds improvement in payment for not-included body labor operations; latest survey on frame and mechanical operations is now open"
Collision Advice and CRASH Network, June 30, 2017
"Who Pays for What?"survey results
Images:
"Who Pays for What?" studies show that shop who request compensation for not-included procedures do get reimbursed by auto insurers. (belterz/iStock)
Data from the April 2017 "Who Pays for What?" shows that many of the shops that don't seek reimbursement for a particular not-included procedure just didn't think to ask. (Provided by Collision Advice and CRASH Network)
Data from the April 2017 "Who Pays for What?" shows more shops who ask are often being compensated for the not-included procedure of airbag residue cleanup. (Provided by Collision Advice and CRASH Network)
Share This: