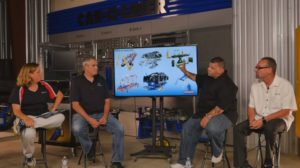 Research both the vehicle mix passing through your auto body shop and in your individual market before buying a new bench system — or systems — experts on July's "Repair University Live" advised Wednesday.
Spanesi Chief Operating Officer Tim Morgan said that when the aluminum 2015 F-150 came out, he told shops to pull the data from their estimating service: How many F-150s did they fix? If the answer was not many, perhaps it was a better idea to upgrade equipment for a more frequently repaired model.
P&L Consultants co-owner Larry Montanez advised shops to look at the demographics of their area and repair mix in the shop. He noted that in his New York City area, everyone leases — it's rare to see vehicles more than a few years old. Go further upstate, and the cars get older. Mark Olson, Vehicle Collision Experts CEO, noted that vehicle mix can vary depending on what part of a city you're in.
Montanez also recalled a Montana shop which as expected did a lot of pickup trucks. However, it saw few newer-model F-150s and a surprisingly high number of high-end cars — which it had to ship to Denver for repairs. Given this mix and the demand for luxury repairs, he advised the owner to consider seeking luxury aluminum certification first — that equipment could be used on the F-150, but not necessarily vice versa.
Shops trying to do market research might want to start with their state DMV; it's possible they'll provide the information down to city, county or ZIP code for free or at a low cost if it's public record. Local car parc data also is available through various for-profit companies like IHS Markit.
With that information in hand, it's time to see what those OEMs require. Even a shop which doesn't care about certification but wants to still do the job right will need to know the specs or brands an OEM says are adequate for the work, Morgan said.
These requirements might not always be consistent between OEMs, an unfortunate reality of increasingly complex luxury and even mainstream vehicles. That means multiple benches.
"You could possibly have five or six systems," Montanez said. With certifications, "you're forced into that portion of it."
The shop he's affiliated with has two Car-O-Liners, three Celettes, one Car Bench and just bought a Globaljig system.
He said they leave the Car Bench perpetually configured for the Mercedes Sprinter vans the shop frequently repairs, which saves time.
"You really have to plan out your shop properly," Montanez said.
Benches don't all work the same way. Car Bench, Spanesi and Globaljig are "universal jig systems," which can be adapted to the particular vehicle mounted there. Montanez said. Celette is a dedicated system — the shop needs a specific set of fixtures for each vehicle. Car-O-Liner is a hybrid, "an even mix" of universal and dedicated systems, according to Montanez. More general benches involving mounting a car on pinchwelds exist, he said, but they are rapidly becoming obsolete due to OEM bans on pinchweld mounting based on structural integrity concerns.
Benches or specifications aren't approved by OEMs on a whim. There can be a process for equipment to qualify as suitable for a repair, according to Morgan. At Spanesi, "it's taken us years" to obtain approval for Porsche, Audi and Volkswagen, he said.
OEMs check out Spanesi's factories, and discuss upcoming model changes with the bench manufacturer, according to Morgan.
"We see things two to three years in the future," he said.
Buying a bench
Along with a paint booth, a frame bench is probably the most expensive piece of equipment a shop will purchase, according to Collision Hub CEO and "Repair University" host Kristen Felder, and shops which haven't purchased one in a while might need to do so again, Montanez said.
If an owner hasn't bought new equipment in six years, "you might want to upgrade," he said. If they haven't bought a new bench in 15 years, "you've been out of touch for a very long time."
Panelists advised that shops consider who's selling them the bench as much as they do which bench to buy. Olson mentioned the importance of someone who could train the technicians and support the shop, and Morgan agreed. The supplier needs to be able to provide national support in the form of spare parts but also local support in the form of someone up to speed on the equipment, he said.
You wouldn't buy equipment online and have it shipped to the shop without a support program? Olson asked tongue-in-cheek. "That is a crazy idea," Morgan said. He said national programs fail "all the time" because of a lack of local support.
National programs can fail because of the support factor, he said.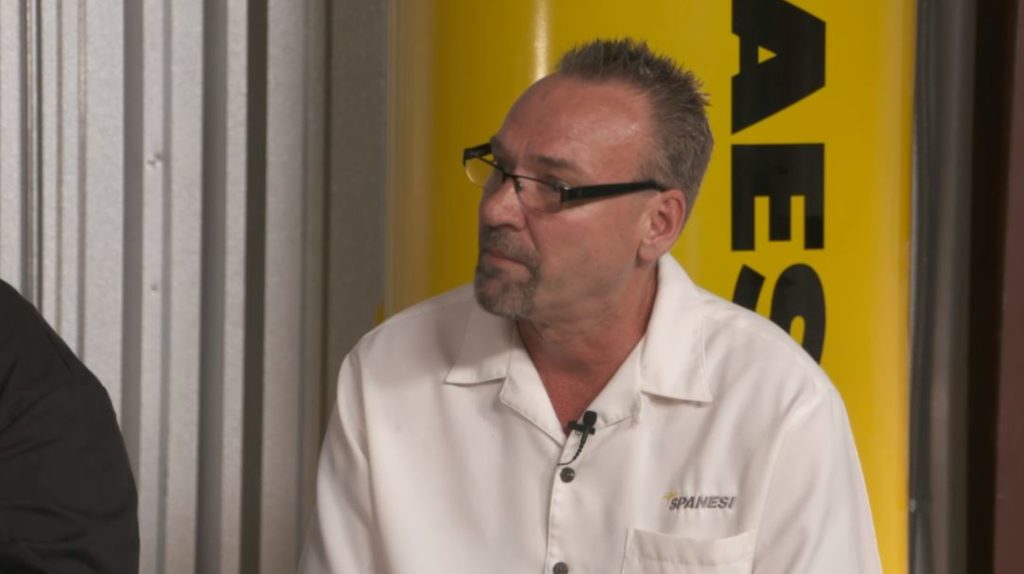 Another questionable decision shops make is to try and buy used benches online, according to Montanez. Some of the stricter OEM certification programs will check serial numbers and inspect the equipment — which, being used, might be damaged or otherwise off.
"How do we know the bench is even level?" he asked.
Then the bench manufacturer might charge a fee for the shop to obtain updated measurements — precisely to disincentivize used shopping.
A bench is "so precise" that it's not worth the risk, Morgan said, particularly as he could lease a shop a new bench — under warranty — for less than the used bench. Under IRS Section 179, a shop could also deduct up to $500,000 in new equipment, he said.
Don't allow sentiment to blind you either, Felder suggested. Shops often fail to make a business purchasing decision with business logic, relying more on who the shop has a "'relationship' with," she said.
"Sometimes I've got to buy something's that right for the business" even if it means going somewhere than her usual distributor.
She recalled a colleague who once bought a "really useless" frame machine/measuring system because the salesman was a friend. It proved to be inadequate for the certification the shop wanted.
"He's buying again," she said.
The Collision Hub broadcast on structural anchoring and measuring can be viewed here by subscribers to the $30 year-long series (Subscribe here.) Past episodes are unlocked here with a subscription.
More information:
"Structural Anchoring and Measuring"
Collision Hub, July 19, 2017
Images:
Research both the vehicle mix passing through your auto body shop and in your individual market before buying a new bench system — or systems — experts on July's "Repair University Live" advised Wednesday. (Screenshot from Collision Hub "Repair University Live" video)
Tim Morgan, Spanesi chief operating officer, participates in the July 19, 2017, "Repair University Live" on frame benches. (Screenshot from Collision Hub "Repair University Live" video)
Share This: