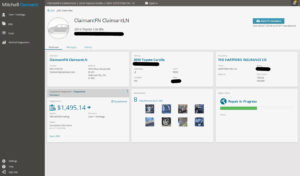 Mitchell on Monday announced a major upgrade from UltraMate that will allow cloud-based estimating across multiple devices and permit a user to have more than one estimate open at once.
"It's really a significant improvement," Mitchell Auto Physical Damage sales and service Vice President said Monday of the new "Mitchell Estimating Cloud." "… This is a complete rewrite."
Though UltraMate had received user interface updates over the years, its core software was 21 years old, according to Rozint. Mitchell Estimating Cloud would still produce "the exact same estimate" as UltraMate, but "it is definitely faster," he said.
The new capabilities delivered by Mitchell Estimating Cloud come at no additional charge for current UltraMate users, according to the company.
In addition to working on the same estimate on different devices, including at home, Estimating Cloud allows an insurer and repairer to be working on the same estimate simultaneously, according to Rozint. The shop wouldn't have to submit a supplement and wait for acceptance or a modified supplement to be sent back "over the wall," he said; both parties can make changes in real-time while discussing it on a phone call.
"The system was designed for that type of collaboration," Rozint said.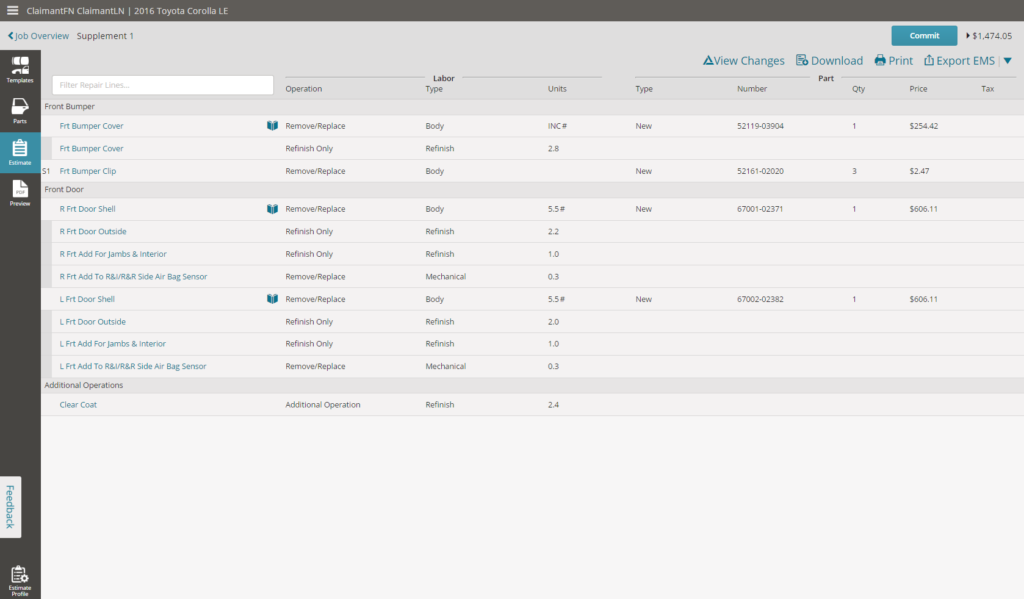 Anyone else granted access could also add content to or otherwise work on the estimate; for example, a technician uploads photos of newly discovered damage for the shop or insurer's use.
"Mitchell Estimating Cloud operates completely in the cloud. Estimators and appraisers are no longer tied to their desk and can work anywhere, anytime, on any modern browser and device," Mitchell Auto Physical Damage Solutions general manager and Executive Vice President Debbie Day said in a statement. "Mitchell Estimating Cloud continues to deliver on Mitchell's long heritage in the industry for supporting proper and safe repairs."
The data is grouped into a series of cards, according to Mitchell, and Rozint said various cards (as well as individual photos) can be given different permissions — some elements might go to one business partner; other items, such as a photo, might be restricted to internal shop use only.
Rozint said the program could no longer be used offline — doing so would require a locally stored program and therefore fail to deliver the kind of cloud-based service Mitchell. However, he said Mitchell felt the U.S.'s Internet infrastructure was robust enough to go online-only.
Besides, the cloud configuration means shops would have a fallback in a pinch, we suggested and Rozint agreed: A shop could still write estimates on a smartphone using a wireless' carrier's 4G LTE data plan even if the repairer's wired ISP was experiencing an outage.
Mitchell Estimating Cloud allows photos to be easily included with the estimate when being prepared on a tablet or smartphone with a camera. It also permits a shop to scan a VIN number using that camera and decode the model's features (though this third-party method won't always deliver the same accuracy of looking up VIN build data through the OEM directly.)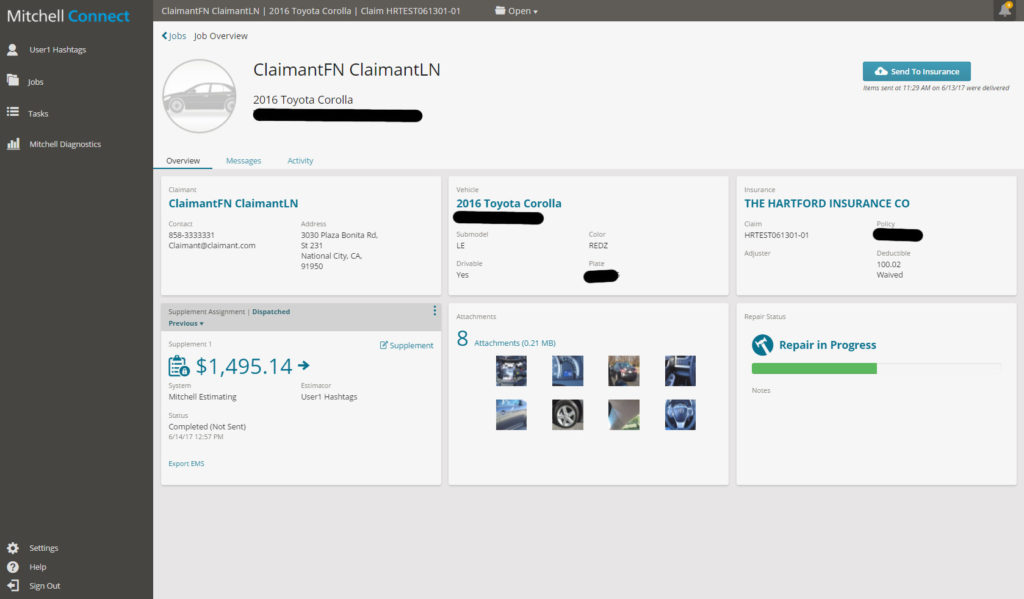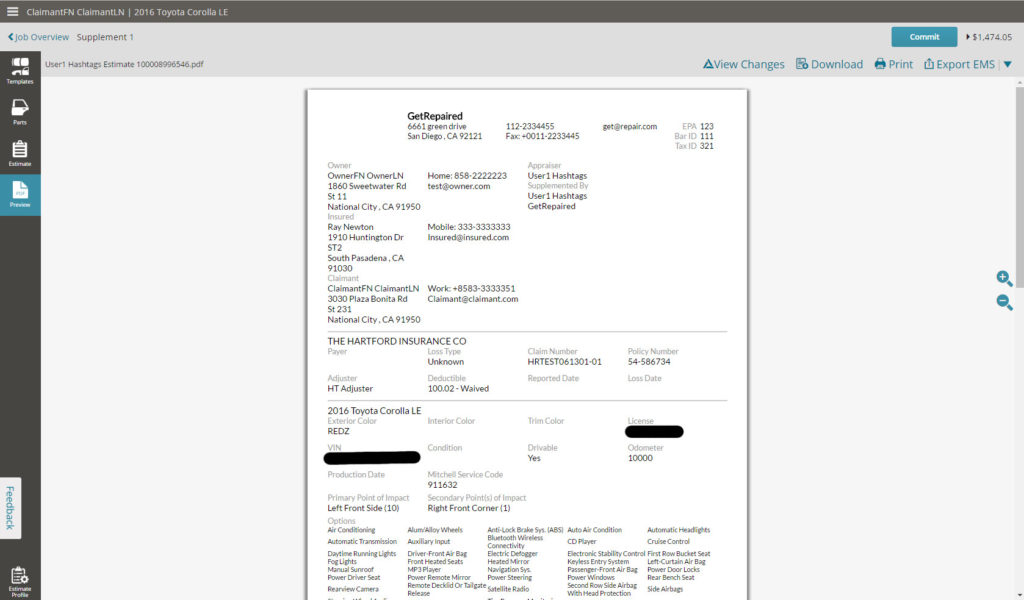 "Using the new Mitchell Estimating Cloud is changing the way we write estimates. We're able to be out in front of a vehicle and write the estimate, upload photos and order parts," Superior Auto Body claims adjuster Andres Sanchez said in a statement. "As a shop using the new Mitchell Estimating system, I feel it's going to shorten the time we have the vehicle in the shop, to write the estimate, and get it approved. I like the fact that it's web-based, and that I can use the platform on a tablet or a laptop, even my mobile phone."
Finally, Mitchell said Estimating Cloud grants shops the ability to use the more efficient and secure BMS data standard — an intriguing bonus Mitchell said it would discuss further in the future. If the software lets vendors receive BMS messages for free, it could make for interesting competition with CCC's Secure Share, which will let shops transmit BMS messages for free but will eventually bill vendors once every repair order.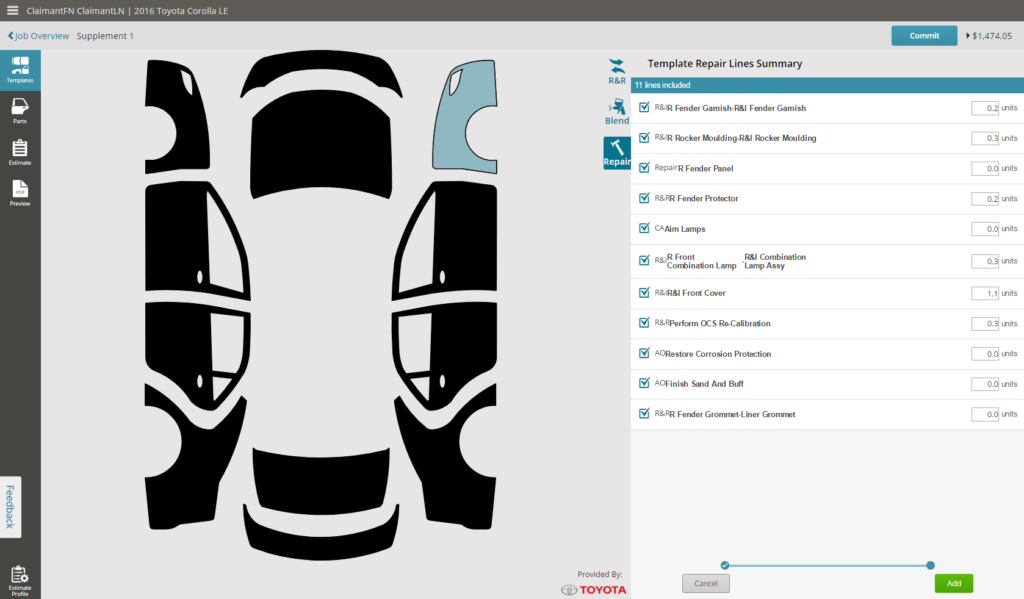 More than 80 repair facilities nationwide — a mix of MSOs, mom-and-pop shops and repairers in between — already have Mitchell Estimating Cloud as part of the company's testing. Mitchell said the rest of the industry will get it early next quarter, though shops with more complex software configurations (related to a DRP, for example) might take longer than a shop where the upgrade is more vanilla, Rozint said.
"It's working really well," Rozint said, and the software was registering at or near zero defects, something he called "really, really encouraging."
More information:
"Mitchell Announces Industry's Most Open and Comprehensive Estimating Solution – Mitchell Estimating Cloud"
Mitchell, July 24, 2017
Featured images: Mitchell on Monday announced "Mitchell Estimating Cloud," a major upgrade from UltraMate that will allow cloud-based estimating across multiple devices and permit a user to have more than one estimate open at once. (Provided by Mitchell; redacted by RDN)
Share This: