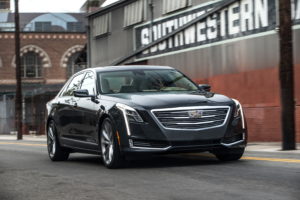 Cadillac President Johan de Nysschen on Friday adamantly denied to Jalopnik Reuters' report that the CT6 could be cut after 2020, saying that the company plans to provide even more funding and clout to the aluminum and steel sedan.
"There is absolutely, if I could speak all capitals now, they'd be coming out of my mouth," de Nysschen told Jalopnik. "There is absolutely no plan, at all, to cancel the CT6."
De Nisschen's denial and plans for the sedan should be a sigh of relief to the dozens of shops who're paying $4,500 a year and potentially more in training and equipment to repair the mixed-materials body as part of the GM Cadillac Aluminum Repair Network. As of December 2016, GM was still seeking shops to join the network.
GM restricts some CT6 parts and measurements to just those shops because of the car's complexity, and it says it will recommend those repairers with OnStar. Those competitive advantages might not have been enough to recoup the shop's investment if there had only been four or five model years worth of cars to fix.
The first CT6s, which carried the 2016 model year, went on sale early last year. GM sold 9,169 CT6s in 2016 and has sold 5,397 through the end of June.
Reuters had reported Thursday that unnamed sources said the CT6 was on the list of cars General Motors will consider dropping after 2020. According to the news service:
GM is reviewing whether to cancel at least six passenger cars in the U.S. market after 2020, including the Chevrolet Volt hybrid, which could be replaced in 2022 with a new gasoline-electric crossover model, Reuters has learned from people familiar with the plans.
Other GM cars at risk include the Buick LaCrosse, Cadillac CT6, Cadillac XTS, Chevrolet Impala and Chevrolet Sonic, sources said.
Cadillac on Monday referred us to the Jalopnik article for comments from de Nisschen.
That extensive interview seems to unequivocally show the car's sticking around — protecting those shops' investment and potentially setting them up for further work if Cadillac makes others mixed-materials.
Greater aluminum incorporation into Cadillac's lineup makes sense. Greater autonomy and electronics as well as luxury features may add mass that needs to be offset), and lighter, stiffer materials provide a better ride and help meet gas mileage and emissions requirements in the U.S. or abroad. In addition to predictions of greater aluminum in future vehicles auto industrywide, SAE's Automotive Engineering reported GM has a means to successfully weld steel to aluminum, making mixed-material designs potentially easier for the automaker's brands.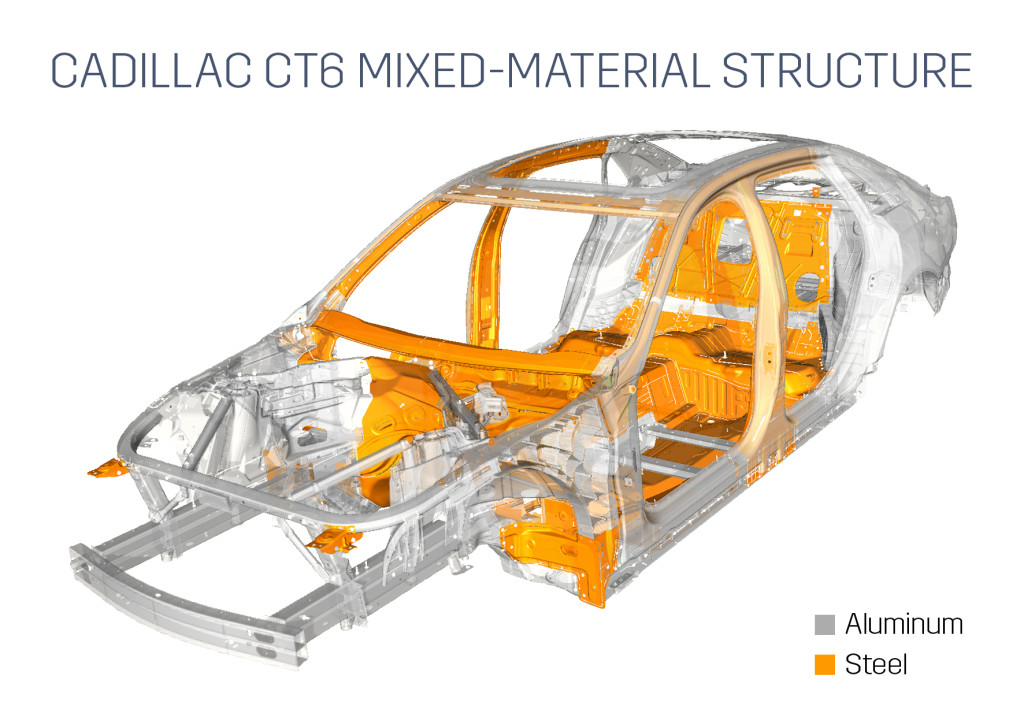 All Cadillacs "will run through their national life cycles," de Nysschen said, and the company has big plans for the CT6, according to Jalopnik:
"The [CT6] forms a very important part of our product strategy going forward for the brand," de Nysschen said. "The car also has a very major contribution to make to the shaping of brand perceptions, and the transformational process that Cadillac is undergoing as far as that is concerned."
Cadillac will ultimately have the CT6 and two other sedans, de Nysschen told Jalopnik. He said Cadillac will start to debut new products at the end of 2018 and 2019-21 will be "action-packed," according to the news website.
More information:
"Cadillac President On Cancellation Rumors: 'There Is Absolutely No Plan' To Axe The CT6"
Jalopnik, July 21, 2017
"UAW talking to GM about impact of car sales slump on U.S. jobs"
Reuters, July 20, 2017
Cadillac Aluminum Repair Network page for shops
More information:
The 2017 Cadillac CT6. (Copyright General Motors)
Cadillac touted the mixed-materials nature of the new Cadillac CT6, which it says is mostly aluminum but also has "13 different materials customized for each area of the car to simultaneously advance driving dynamics, fuel economy and cabin quietness." (Provided by Cadillac)
Share This: