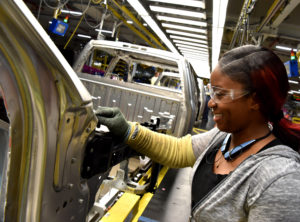 Ford's second On Target for 2017 hit the stands in late July, and shops who do a lot of F-Series work will particularly want to check it out.
The cover story describes how Ford overhauled "a real beast of a repair" — fixing a F-150 or Super Duty front rail/front apron tube. On the previous-generation F-150 and F-250 Super Duty — before the truck went predominantly aluminum for the 2015 and 2017 model years, respectively — a technician would have to remove the instrument panel and disassemble the A-pillar, according to Ford.
"The apron tube on both vehicles has been pulled further out from its original location inside the vehicle and is now much easier to access," Ford senior damageability engineer Gerry Bonanni told the newsletter. "Repairers no longer have to remove the A-pillar or even touch the instrument panel. This new, modular design not only makes the overall apron-tube repair easier and more straightforward, it now saves an incredible amount of time—up to seven or eight hours."
The F-150 rail is hydroformed aluminum, while the Super Duty uses hydroformed high-strength, low-alloy steel, according to On Target. This dramatically changes how you fix the part, according to Ford, and shops doing a heavy mix of both classes will want to review both the newsletter and actual OEM repair instructions for each and take care not to transpose repair procedures by mistake.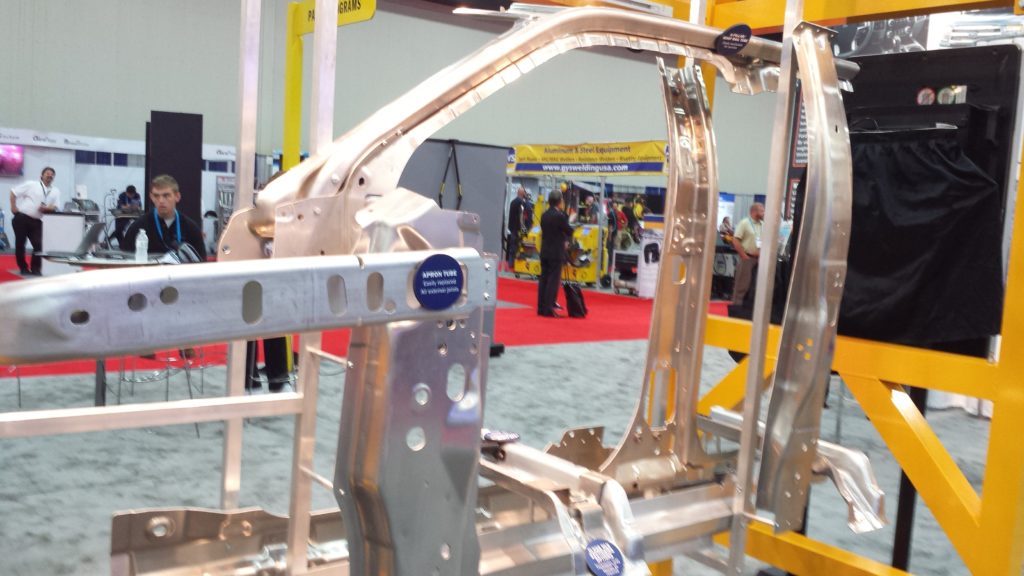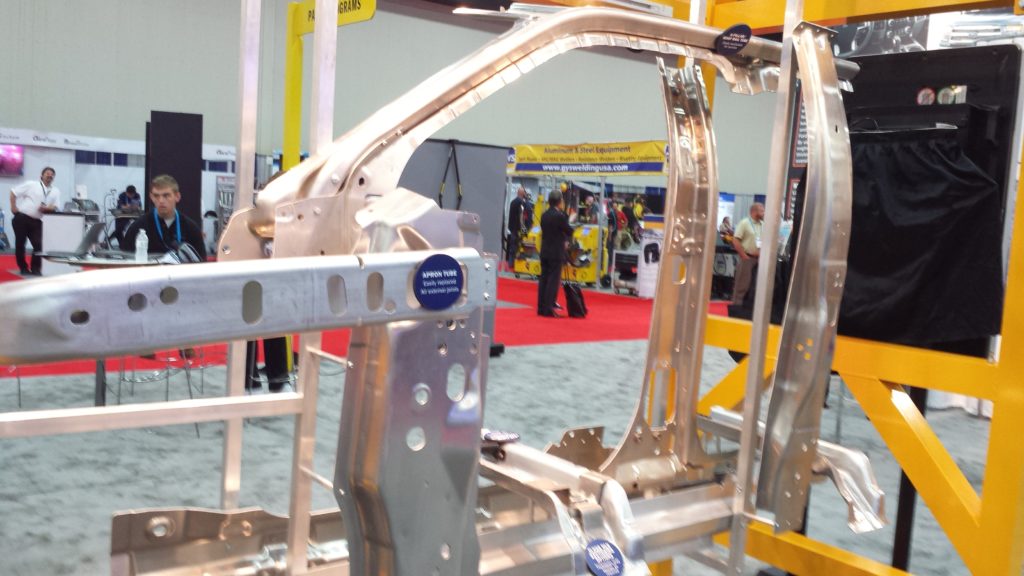 Other highlights for Ford truck repairers include details about obtaining cab and box assemblies for both trucks and steps for installing a B-pillar outer on a 2017 Super Duty.
The B-pillar outer steps caught our eye because of the sheer variety of joining techniques needed to perform the work. If a shop lacks an adhesive, MIG/MAG aluminum welder and blind rivet gun meeting Ford's requirements, they're not going to make it past Steps 4, 5, and 6 respectively.
Check out the full issue of On Target here, and find back issues on Ford's OEM1Stop page.
Images:
"2017 F-150 and F-250 Front Apron-Tube Repair: Similarities & Differences"
Ford On Target, Volume 2, 2017
Ford OEM1Stop portal (houses back issues of On Target too)
Images:
Production begins on the 2017 F-Series Super Duty in Kentucky Truck Plant in September 2016. (Provided by Ford)
A sign on the front apron tube of an aluminum F-150 display at NACE 2015 proclaims how easy it is to replace. (John Huetter/Repairer Driven News)
Share This: