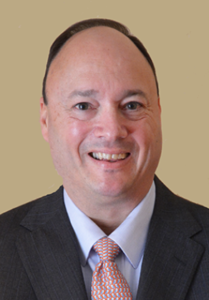 Despite what CCC says is a higher total loss rate and the effects of a milder winter, LKQ said last week it was beating the market and its own overall results with its North American aftermarket parts sales.
The global company as a whole posted revenue of $2.46 billion, up 6.7 percent.
"All in all, we believe Q2 was a strong quarter for our company, and we are pleased with the results," CEO Dominick Zarcone said last week during the company's quarterly earnings call. (Special thanks to Seeking Alpha, whose transcript helped us quickly confirm and report on what was said on the call.)
"We had solid operating results during the quarter," Zarcone said in a statement. "We were particularly pleased to see our North American segment report an improvement in organic revenue growth for parts and services to 2.8%, despite the ongoing headwinds of the mild weather witnessed in the first quarter of 2017. We also delivered strong parts and services organic revenue growth during the quarter in our European segment of 4.1% on a reported basis and 7.1% on a same day basis. Additionally, our Specialty segment continued to show solid improvement in the second quarter, realizing organic growth of 5.9% while its segment EBITDA margins increased 80 basis points year-over-year."
North American organic revenue growth from parts and services between April and June was 2.8 percent, according to Zarcone, a "nice uptick" from the 1.8 percent the company posted between January-March. He estimated that mild weather cut into revenue (fewer crashes) in the first quarter and left body shops with little backlog going into Q2.
But as collision and liablity auto claims were only up 1.7 percent in the second quarter, up from 1.1 percent in the first, LKQ was beating the market by 1.1 percentage points.
"We continue to grow our parts and services revenue faster than the market as a whole," Zarcone said. The outperformance "gives us confidence that we continue to do the right things to serve our customers," he said.
"Importantly, the growth in our core collision product continues to be stronger than the North American average as a whole," Zarcone continued.  He said salvage mechanical parts delivered "an excellent quarter," and the now-year-old PGW deal "was a solid contributor" to growth.
LKQ expects overall parts and services growth worldwide for the year to be between 4 percent and 5.25 percent.
Zarcone said that while some products like paint, aluminum wheels and cooling offerings were weak, that "has been the case now for several quarters," and he seemed to agree with an analyst's comment that bumpers, doors and mirrors were doing well.
LKQ Controller and finance Vice President Michael Clark said North American gross margins rose 0.4 percentage points to 43.9 percent, aided by salvage and aftermarket buying strategies but hurt by greater aftermarket customer discounts.
Zarcone said the aftermarket margins were down "just a tad" and attributed it to increased consolidation in the industry — larger companies can demand lower prices from LKQ.
"As the MSOs continue to get larger and larger and create a bigger piece of the pie, that's actually good for us, because they use a lot of parts that we sell," he said.
LKQ added 17.6 percent more certified aftermarket collision parts and 9.1 percent more overall collision SKUs for North America last quarter.
Zarcone observed that CCC reported total loss rates grew to 19 percent by the end of June and the information provider attributed this to the "mix effect and hangover of an older vehicle fleet" as well as a "slight uptick" in 1- to 3-year-old vehicles being totaled. But LKQ targets cars aged 3-10 years old — neither of the car demographics seeing more totalling, according to Zarcone.
"So despite the slight uptick in the total loss rate, we don't believe it had a material impact to our current business," he said.
Other highlights:
Miles driven: Zarcone said the Department of Transportation reported that miles driven, which helps produce more wrecks for your auto body shop as well as LKQ, were up 1.2 percent in April, though there were "significant regional differences" such as increases of only 0.3 and 0.6 percent in the Northeast and South Gulf regions.
State Farm: Asked if there was anything new to report in terms of the No. 1 auto insurer's parts usage, Zarcone replied:  "No new news."
More information:
LKQ second-quarter 2017 earnings call transcript
Seeking Alpha, July 27, 2017
LKQ second-quarter 2017 earnings call
LKQ, July 27, 2017
"LKQ Corporation Announces Financial Results for Second Quarter 2017"
LKQ, July 27, 2017
Featured image: LKQ CEO Dominick Zarcone. (Provided by LKQ)
Share This: